[UPDATE 9/5/18 at 5 p.m.:] The STS9 Summit Music Hall show has been moved to Paramount Theatre. Summit Denver posted in a statement on Facebook earlier today, "Due to unforeseen construction delays at Summit, the STS9 show on Sept 6th has been moved to the Paramount Theatre (located at 1621 Glenarm Place less than a mile from Summit in downtown Denver). All tickets originally issued for Summit will be honored at the Paramount. Doors (8PM) and Showtime (9PM) will stay the same. This show will be general admission with a first come first served GA pit."
As humans, we are on a perpetual quest to discover where we belong in the universe. Live performances make us feel at home — a comfortable space filled with light, sound and wonder. At every end, there is a new beginning, and although summer's ember is slowly fading, STS9's magic dust and fresh sound are going to illuminate a path for us to follow by providing a rejuvenating voyage within the upcoming week. Anticipation is permeating the atmosphere for those who are craving to get a taste of unifying jam within the cozy caverns of Summit Music Hall and Red Rocks Amphitheatre, where STS9 is making a sweet return to colorful Colorado.
The group has intangibly evolved throughout time while continuing to grasp onto the grateful present — the conversational energy they have in store is going to be hypnotic for listeners and frankly, cast a spell through sound. 303 Magazine had the pleasure of connecting with Jeffree Lerner and Alana Rocklin, who helped crystallize the vision of dreaming that STS9 is about to share with the world.
303 Magazine: What makes Denver one of STS9's "favorite places on the planet"?
Jeffree Lerner: First and foremost, I am a fan. [A] close second is how beautiful Red Rocks is. I mean, just the awe of the nature and being able to perform and share music there is the highlight of our year, every year. There's so much music coming through and it's just part of the culture.
303: How will the band's performance at Summit Music Hall in Denver the night before compare to the two-night extravaganza?
JL: Having special, smaller and intimate shows in Colorado is something we've always done from the days of the Fox Theatre and Boulder Theater. This was actually a special invitation to play the first show at the Summit Music Hall since it's been remodeled.
303: Explain how Cave of Crystals is going to explore new worlds.
Alana Rocklin: Ever since the beginning of the band, there has always been crystals on stage so there's a long history of that. We've been trying to figure out how we can do this at Red Rocks — we're doing something different than we've ever done, production-wise. We are inspired by performing with each other and getting into this Wave Spell vibe.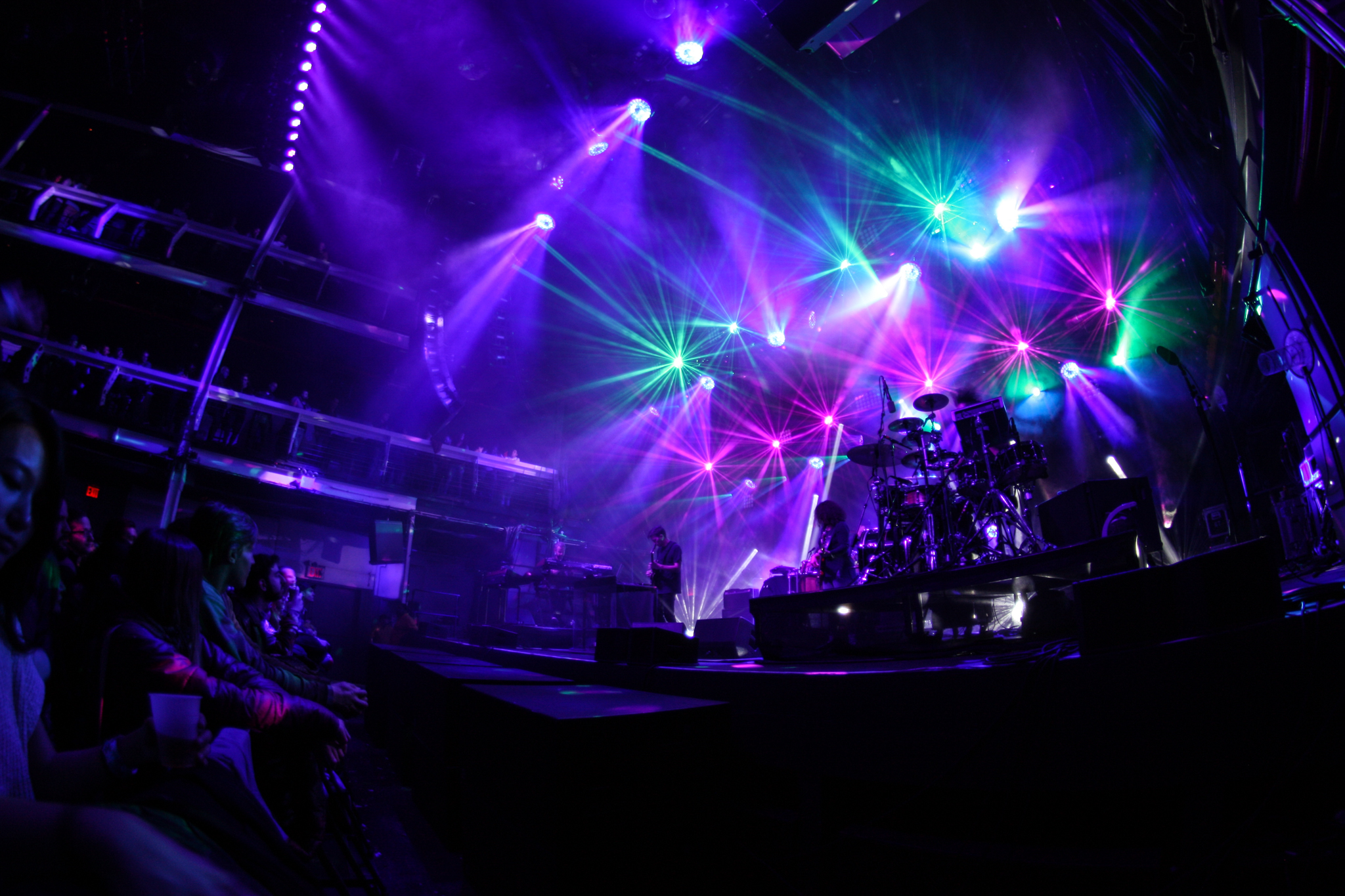 303: How has Wave Spell's form of conversational soundwaves allowed the band to grow and evolve as a whole?
JL: There's no question that there's been an incredible amount of growth. It's a camaraderie of understanding and collective mission of conversation through music. Shortly after Red Rocks last year, we came back to the studio and wanted to perform just for the sake of music and have an open conversation. Playing for the day, for the moment and for ourselves. What came out of that was a new philosophy — a new attack on a way to share music. The fans are part of a moment in time that's captured with all of us together.
303: How is this year's showdown going to be different from last year's run at Red Rocks?
AR: It's going to be really different. Last year's run was our 20th anniversary of the band and we did a few things that encompassed all the facets of the band over time. This is going to be a big STS9 two-night rager. We're coming into it really fresh — I think it's in a different focus.
303: How has performing in Denver over the past several years fueled your creativity?
JL: The support we receive there is absolutely phenomenal. All of the love that Colorado fans have given us has allowed us to take risks musically. It challenges us to put together our finest show. It's something we look forward to every year and makes us want to do our best.
303: What is your definition of imagination?
JL: To have a set of circumstances that challenge you to be your best. That's what we're faced with when we walk up to that dark stage every night. It's an opportunity to feel purposeful on this planet.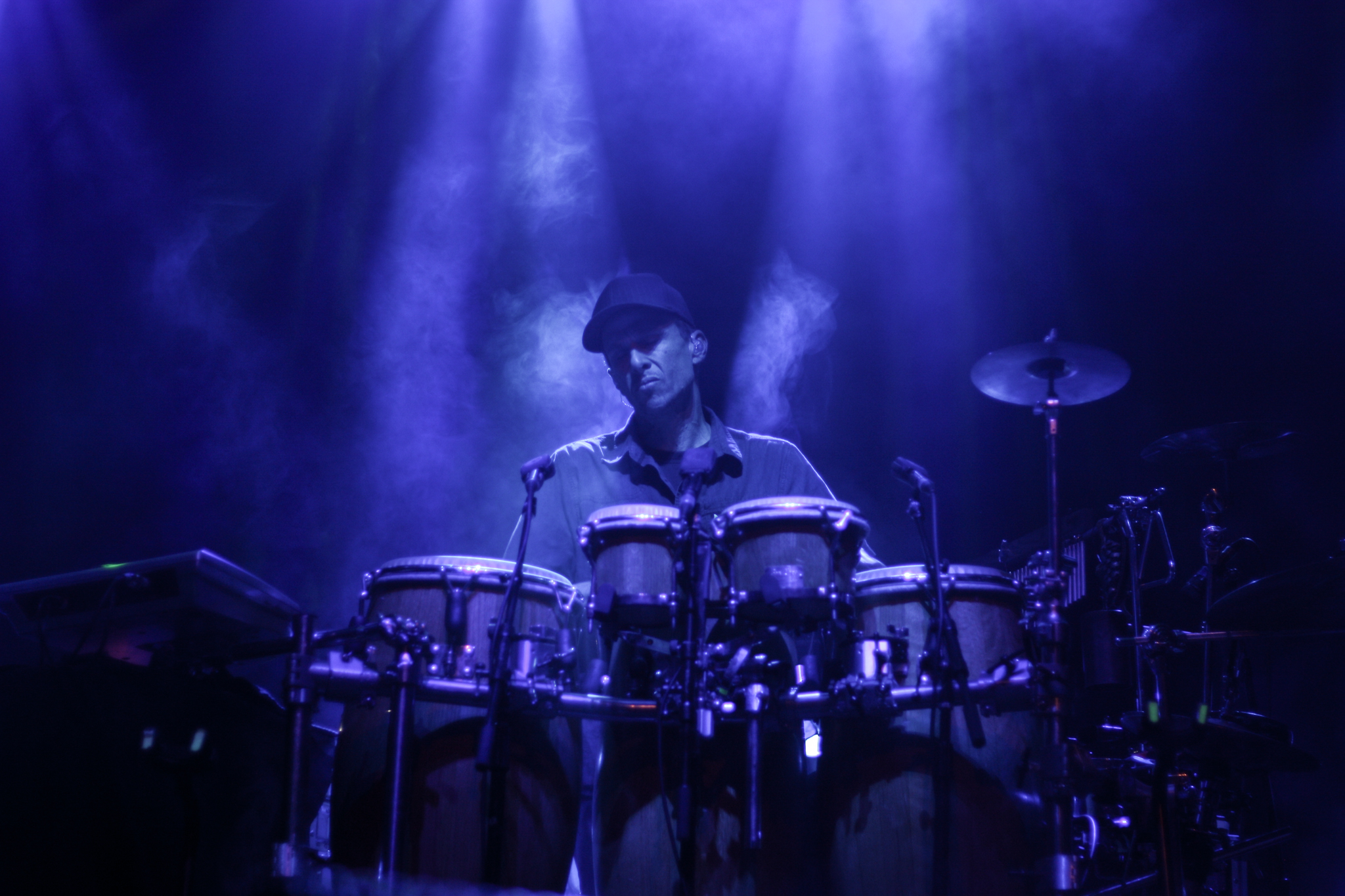 303: Nothing worth doing is ever easy. How does STS9 cope with turbulent times?
JL: Love, compassion and empathy. It's a lot like a marriage or relationship. You have those ups and downs but you love people for who they are and understand that it's all part of growth. Those challenges make us stronger.
AR: We're a family and all families have hard times, but knowing that we have each other's backs no matter what allows us to believe in each other. We've been lucky to share that throughout our years of friendship. Unconditional love — that's everything.
303: Is there a mantra that either of you believe in?
JL: The golden rule — treat people the way you want to be treated. That works as a musical metaphor, especially with listening and hearing.
AR: Be thankful for the moment that you're in, whatever moment that is. Sometimes it's not the best moment, but to be grateful for that feeling in time and space.
303: How would you interpret the concept that music is a universal language and how do you feel that STS9 explores this?
AR: That's everything.
JL: Hearing music is like seeing someone smile — you know that there's happiness or joy behind that. There could be no words, maybe even language barriers. Music seems to touch on a human emotional level. Throughout that universal language, we try to communicate those principles and we all witness that whether we're in the crowd, at home or on stage. It's a constant process of learning, sharing and trying to be humble.
AR: When you learn to speak English, there's no form for that. You learn by listening and hearing people around you and end up being able to see. Music is similar where you're given instruments and you can have a conversation. It's all within a state of imagination. As you converse, you evolve, and you're able to converse with depth. What we're communicating as a unit, we're able to communicate through the audience at the highest level because we're really connected.
303: What do you want fans to take away from Cave of Crystals — what message do you want to communicate?
JL: Number one — enjoyment. Simply have the world melt away and be present in the moment with music, friends and nature. Number two — take away inspiration and a desire to transform that inspiration into action. Whether it be art, helping someone out or being a good friend — make the world a little lighter.
The tribe is communicating their latest sound through their online Bandcamp account where you can listen to exclusive albums and releases whenever your heart desires. STS9 is breaking the ice at Summit Music Hall on Thursday, September 6 and serenading Red Rocks the following evenings on Friday, September 7 and Saturday, September 8.
If you don't want to miss the experience, get your tickets here and here. All photography by Zena Ballas unless otherwise noted.