In the age of hopeful Soundcloud rappers looking to make their big splash with a chart-topping track, few actually find their way to stardom. Over the past five months, Chicago-rapper Juice Wrld (Jarad Higgins) has risen in the rankings thanks to his hit single, "Lucid Dreams." Juice Wrld has expanded the discussion of depression and anxiety amongst rappers falling into the "emo" category. His songs are taken to new levels as most combine his rapping talent with his unique singing ability.
In alignment with his booming success and popularity, Juice Wrld kicked off the "World Domination Tour" this past July visiting 28 cities over two months. Joining him are three fellow rappers —Blake, Lil Mosey, and YBN Cordae — looking to make their voices heard and names recognized around the country. Performing at the Ogden, Juice Wrld filled the floor with loyal fans eager to hear tracks off his debut album Goodbye and Good Riddance.
Blake kicked off the night with a seemingly low-energy performance. Although his tracks were filled with catchy trap beats, it was clear that Blake makes hype music for audiences to jump and sing along to. However, the Ogden crowd proved unfamiliar with most of the Texas-born rapper's tracks aside from a few like his most-popular song, "Flexin."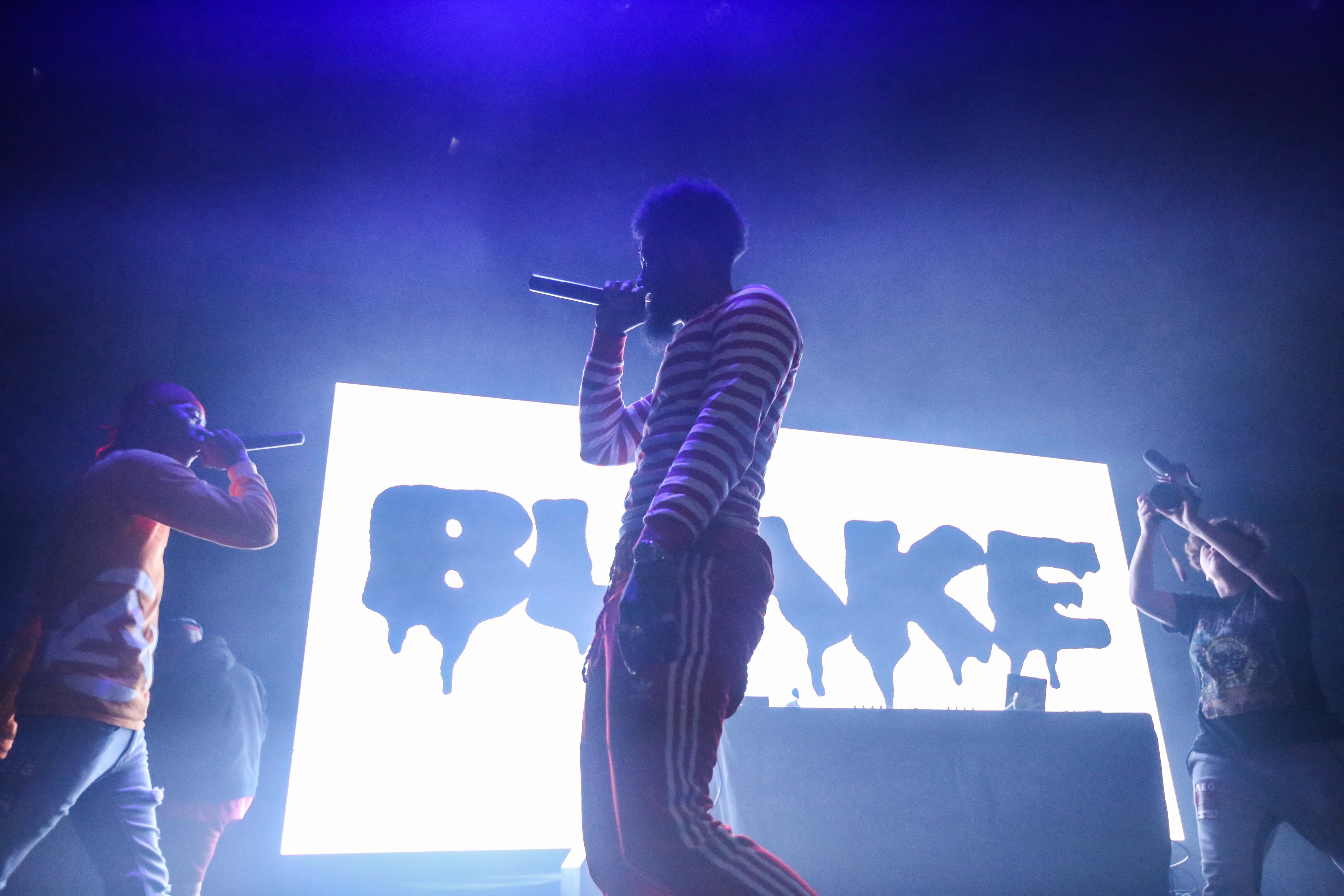 Lil Mosey, a 16-year-old rapper out of Seattle, kept the ball rolling though. With more hype trap songs, Mosey got the crowd moving despite most of his setlist being unfamiliar to them. Performing his popular tracks like "Pull Up" and "Noticed," Mosey's muffled and auto-tuned vocals got the crowd slightly more engaged.
YBN Cordae, part of the gamer clan-turned-rap-group and final opener, gave a spirited performance for a crowd just an hour before seeing Juice Wrld. Opening with his own remix of Eminem's "My Name Is" you could tell Cordae was just happy to be performing. With the rising popularity of the YBN group led by Nahmir and Almighty Jay, part of Cordae's big break has been his role on the "World Domination Tour." His set took the crowd to a new energy level, using his old-school meets new-school flow to his own benefit on tracks like "Kung Fu" and "Old Niggas." Cordae was a perfect choice to set the tempo for the crowd before Juice Wrld's performance. His inclusion on the tour will do wonders for boosting his career and popularity within his group.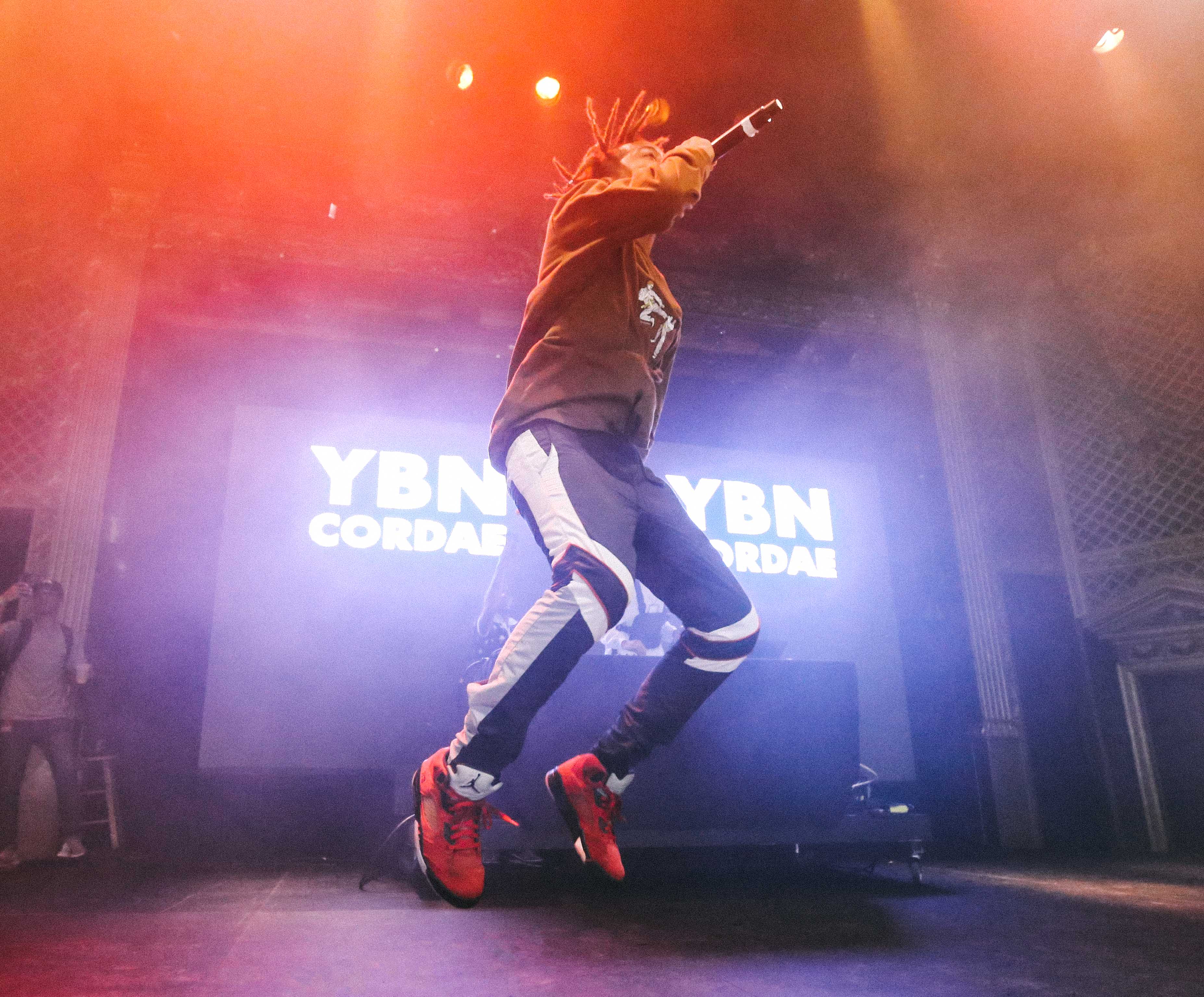 There was more than enough time for the crowd to prepare for Juice Wrld's performance. Following YBN Cordae's set DJ Mike P, took to the stage. Directing the crowd to his Instagram page, Mike P gave the crowd the option to choose the first song of Juice Wrld's set by commenting on his most recent photo. After leaving and returning to the stage several times to update the crowd on the most popular choice, the DJ decided to keep the first song hidden in order to build anticipation.
In the most appropriate fashion, DJ Mike P opened the set by dropping the beat for Juice Wrld's most popular song, "Lucid Dreams." Unfortunately, the crowd did not get to see an acoustic version of the beat similar to Juice Wrld's performance on Jimmy Kimmel. Instead, he filled the theater with flashing lights and explosions of smoke bringing the crowd to their highest energy level of the night.
Through the first few songs, a pattern quickly formed in Juice Wrld's set. After performing each song for around two minutes, he quickly shut the beat off and carried on a cappella. While this proved tiresome to some fans craving extended versions of his mellow, bass-heavy beats, it showed a crucial element to his success. Juice Wrld's singing talent is something many of his die-hard fans have cherished since he first emerged onto the Soundcloud rap sphere.
Unlike many rappers of his generation, the 19-year-old is willing to take his voice to new levels breaking the barrier of simplistic verses over typical trap beats. On songs like "All Girls Are The Same" and "Black and White," Juice Wrld continued to hype the crowd up before sinking into raw and relaxed versions of the songs. In his performance of "All Girls Are The Same" he even restarted the track to emphasize the lyric, "With a new woman, tell me she from Colorado" — for the Denver crowd.
While Juice Wrld left some of his lesser-known Soundcloud tracks off the setlist, it was hard for any true fan to leave disappointed. He effortlessly crawled through the tracklist of Goodbye and Good Riddance, also performing some of his newer and most popular singles like "Legends." His collaborative effort with Lil Uzi Vert, "Wasted," was an obvious highlight of the night. Although Uzi's verse was left out of the performance, the crowd was equally as hyped to hear the single as they were to hear his most popular track.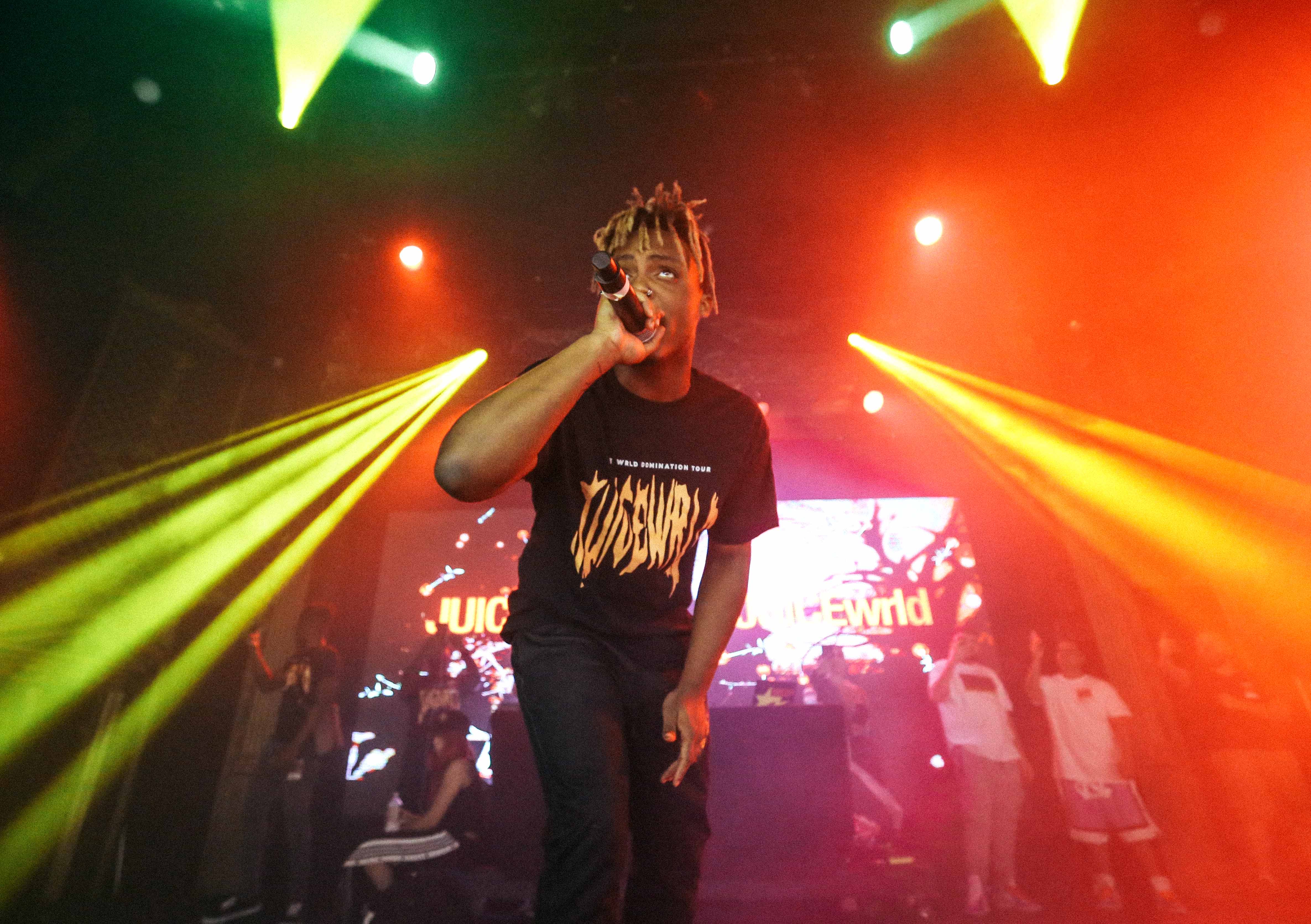 Despite his energy and lyrical focus being somewhat inconsistent throughout the set, it perfectly displayed the aspects of Juice Wrld's rise to fame. To close the show, he gave another performance of "Lucid Dreams" — this time leaving out his a cappella conclusion. In the second round of the track, Juice Wrld focused on emphasizing the emotional and memorable chorus of the track and letting the crowd do most of the singing. Leaving the stage with the crowd still shouting the "Lucid Dreams" lyrics, Juice Wrld and his crew were met with chants for another song, which unfortunately never came.
Juice Wrld's climb to stardom has been both interesting and entertaining to watch. Caught up in a world of fellow rappers and singers falling to mainstream streaming artists, Juice Wrld has set himself apart. His willingness to extend his voice to new heights has created a distinct sound known only to someone of his capabilities.
With the World Domination Tour wrapping up in September, it's unclear what the next step is for Juice Wrld. As other Soundcloud rappers struggle to stay relevant, his work is cut out for him. Hopefully, soon we see another project laced with guitar-influenced beats and passionate lyrics. Juice Wrld's tendency to lyrical and sonically stray from the pack of fell0w rappers will only continue to set him apart from the competition.
All Photography by Milo Lee.