Colorado-based Edison is known for their flawless blend of alternative and folk styles. Fronted by Sarah Slaton, the group has spent the past years tirelessly touring. They even performed an ultra-marathon 300+ shows over the last three years. According to a press release, the years of traveling gave time for the group to become frustrated with the industry and unfortunately made them realize it's time for them to focus their energies elsewhere. 
On the bright side, the group does not plan on exiting the scene quietly. They have announced a final album, along with a final performance. The album Lion's Heart is an EP filled with unreleased songs that the group has eagerly waited to show the public. Edison has already released a single "Take Me Home" so fans can have a taste of what is to come with the rest of the farewell album. The final performance is being held at Larimer Lounge this Thursday, August 30 supporting KOLARS. In a recent interview, when asked what the hardest part about breaking up is, Slaton said, "the hardest part for me is how much I'm going to miss playing the songs live. I'm going to miss those moments on stage when the crowd is singing with you." She continued, "I'm also going to miss climbing on things."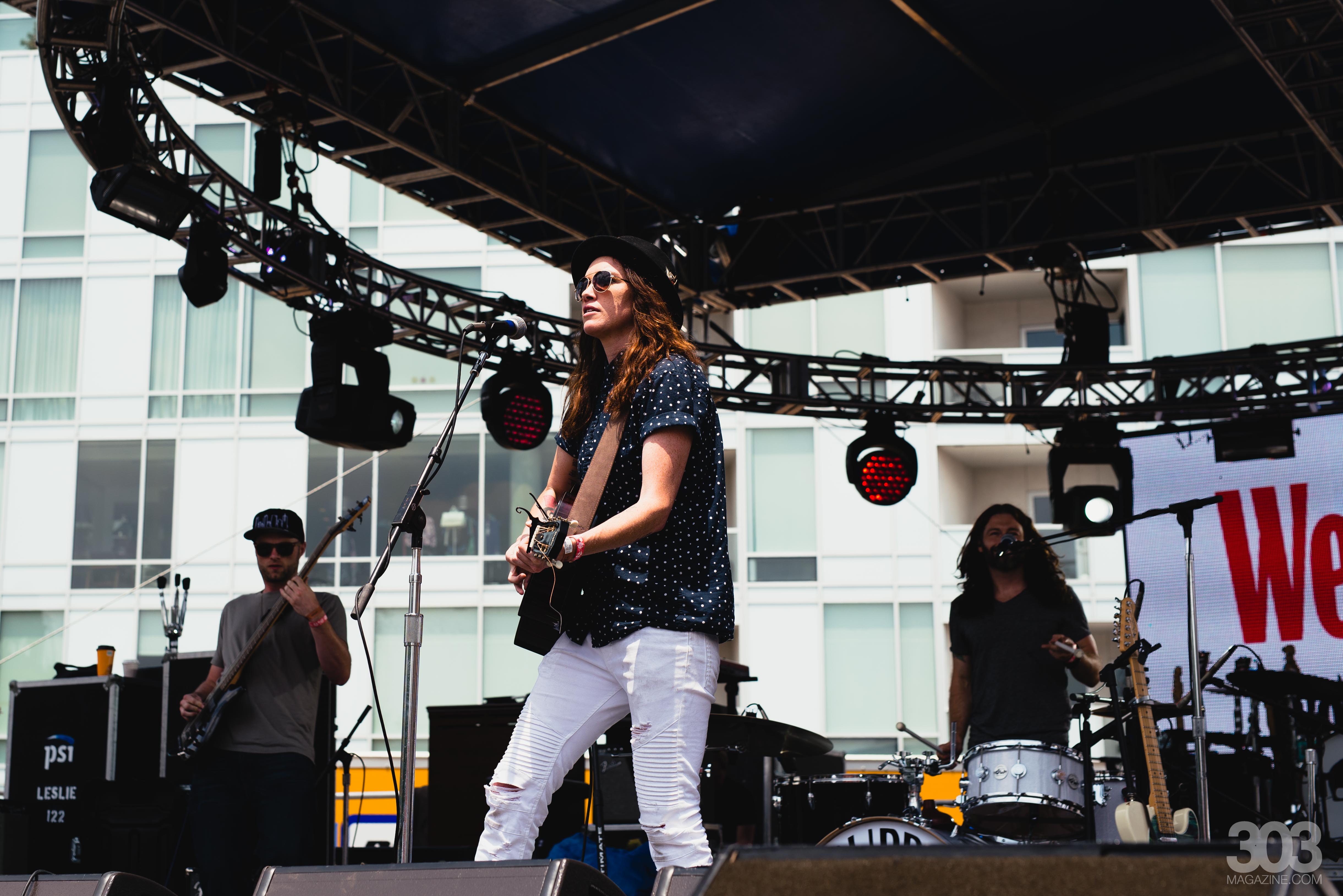 Edison had a long journey through the music world, and their story bears testament to just how difficult it can be to make it as a band. Having spent years balancing touring with recording, all while trying to lock down a label, Edison had been overworked and they feel it is in all of their best interests to start some new projects and close this chapter. Slaton is taking this as an opportunity to co-write with other musicians in Nashville and Los Angeles — and to get caught up on some sleep —  "I'm going to start with a really long nap," she joked.
"…after hundreds of shows, playing together on stage has become a kind of magic." – Dustin Morris, Edison
Lion's Heart comes out this week. When asked what track she's most excited to share with her fans, Slaton said, "My favorite track is 'Sideways.' I love the feel of the song and where it pulls you sonically. I use my TC-Helicon vocal pedal on my voice to pay homage to Imogen Heap and her song "Hide and Seek" that inspired me in a huge way years ago." In addition to the album release performance at Larimer Lounge, Edison is announcing a few other shows around the United States to give the band a proper goodbye. However, Morris isn't joining, rather he's taking the time to focus on his solo career. "Now that we are moving forward into our own paths, I can't help but have my guitar in hand every morning," he said. While touring with Edison he has written about a dozen songs that he's hoping to release next year.
For more information on the band and tickets for their performance, check out their website. Additional reporting by Tyler Harvey.