There is a lot to love when it comes to the IPA style of beer. In 2018 an entire category of IPAs, Hazy IPAs, was officially recognized by Brewers Association for the first time. For some, this was long overdue but for most in ended a longstanding debate in the craft beer community as to what made a beer an IPA. Just when you thought all was quiet in the world IPAs the Brut IPA arrived in full force. This beer style is showing up across the country and in breweries all across Colorado.
What is a Brut IPA? Your first instinct isn't wrong. It's a dry version of the style which is caused by an enzyme introduced during the brewing process. We spoke to two breweries, 4 Noses and Fermaentra, who have gotten in on this new trend to learn more about it. It seems to be a general consensus that it was discovered on the West Coast, more specifically in the bay area.
According to Alex Rabe, the Director of Operations at 4Noses. "We heard about the Brut IPA style when we came across an article published out of the Bay Area in California. Part of keeping our brand innovative is keeping your ear to the ground for new processes and new styles, then we fold that process or style into the 4 Noses brewing ethos."
Spencer O'Bryan, owner and brewer at Fermaentra had a similar observation. "A few years back, the exact year escapes me, we tried a Brut beer by Mikkeller that really stuck out.  It was a barrel aged version with Nelson Sauvin hops. Granted, it wasn't an IPA, but it still left us thinking about exploring more with brut beer. Then late last year we started reading about the San Fran breweries doing more of them and we knew we had to brew some."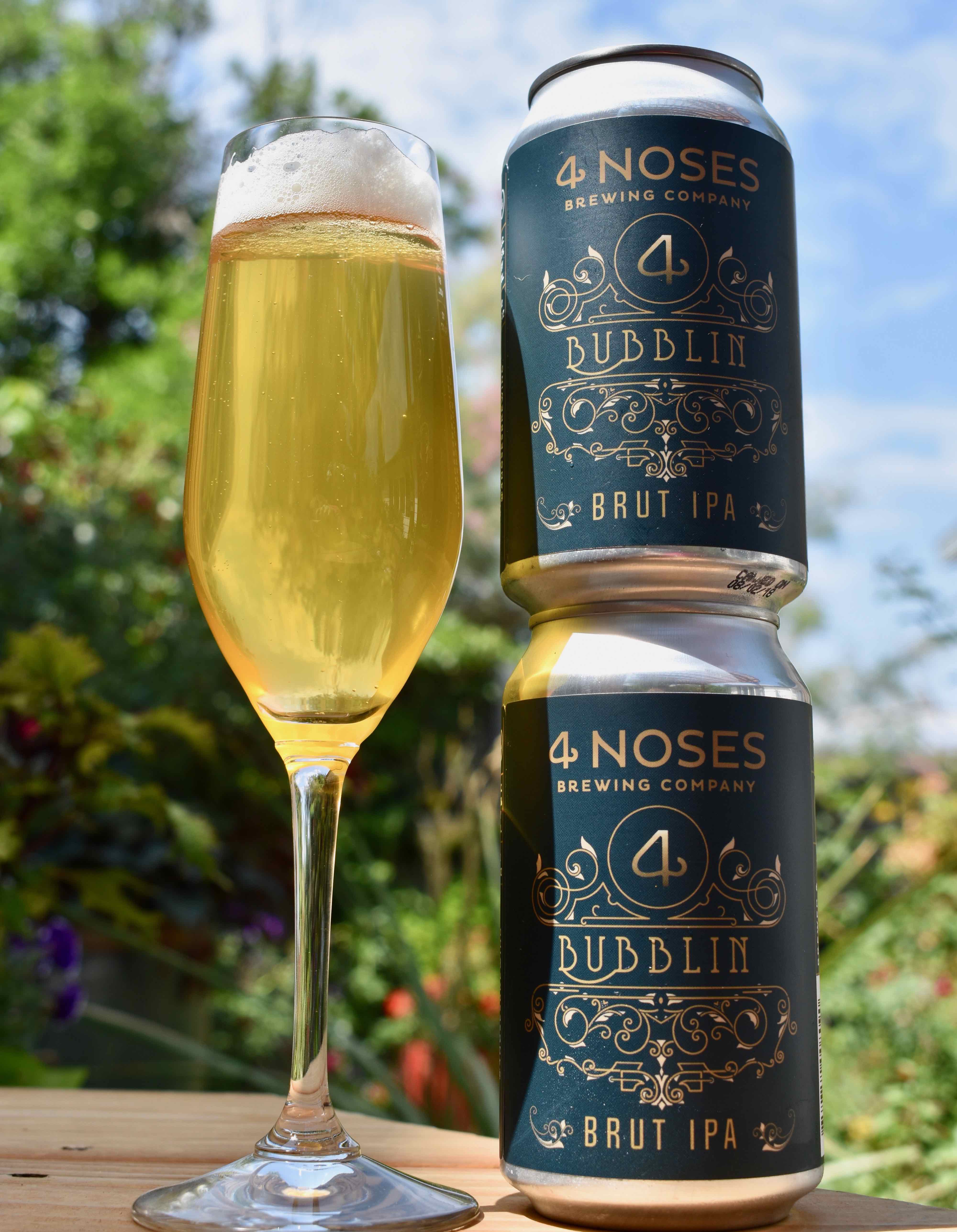 Why should you try a Brut IPA? It's a great showcase of how understated ingredients can make a profound impact on a beer. To us, the Brut style is a middle ground for IPAs while also being a great introductory beer. It's not super bitter and dank with a powerful malt bill like you might expect from a West Coast IPA. On the other hand – this beer is not a juice bomb that focuses on creamy mouthfeel and an explosive showcase of how fruity a hop forward beer can be.
When asked to describe what he enjoyed about the style O'Bryan told us, "I would say our favorite part of them is how easy they are to drink. Being so dry and with very little bitterness, or none at all, they are incredibly easy to drink. The other really wonderful thing about them is the way flavor from fruit and citrus hops is presented. With no sweetness from the grist, it gives an entirely different platform for hop flavor to shine through."
Rabe had a similar reaction when we asked what he enjoyed most about the style. "Drinking it! But really this style is a great way to show off hops in a way no other style can. The lack of residual sweetness can really fool the senses, it makes a 22 IBU beer taste like it is 80 IBU, it also leaves nothing to hide the flavors of the dry hops, whirlpool hops, and brewing process," he said.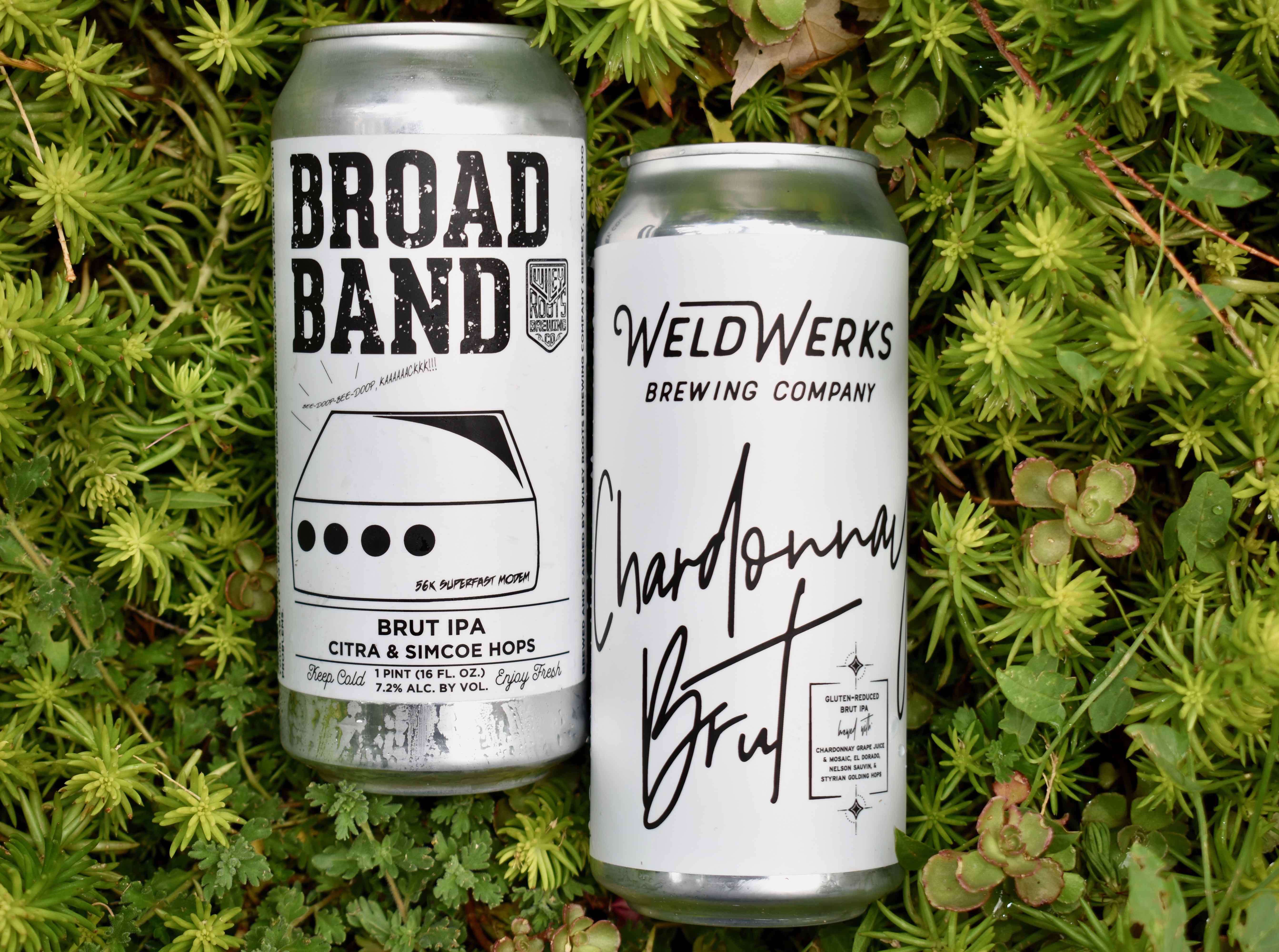 Craft beer is full of trends so what makes the Brut IPA different? First and foremost, people are always ravenous for IPAs. Very few things excite the beer world more than a new style of IPA and with each iteration, IPAs are becoming more and more approachable to the new craft beer drinker. This isn't an overnight success style either, it's been in the making for years. People are talking about it and breweries are listening. Rabe told us his perspective on this trend. "I do think Brut IPAs are here to last. The IPA is a category that is so varied and represents the largest share of the craft beer people drink. There is always room in a lineup for a Brut IPA,"he said.
O'Bryan took it even further when he let us know why we can expect Brut IPAs now and in the future. "I think the style strikes a chord with lots of drinkers in a number of ways, almost like a Venn diagram with circles labeled things like highly aromatic hoppy beer, dry/crushable beer, effervescent/lively beer, easy drinking etc.  And just like Hazy/Juicy IPA, if it strikes a chord with more than just niche drinkers, it's going to last," he explained. "We're seeing a trend towards people demanding more middle of road beers such as pilsner, cream ale, etc. so it's fitting that this take on IPA will stick around."
As if you need any more reason to try this approachable beer we went ahead and asked both Rabe and O'Bryan to describe their respective Brut IPAs in five words. O'Bryan had this to say. "Vibrant, aromatic, flavorful, unique, and of course dryyyyyyyyyy." Rabe, on the other hand, took a different path but you can see where the descriptions intersect with his five words. "Juicy, crisp, surprising, crushable and lively"
Local Brut Beers to Try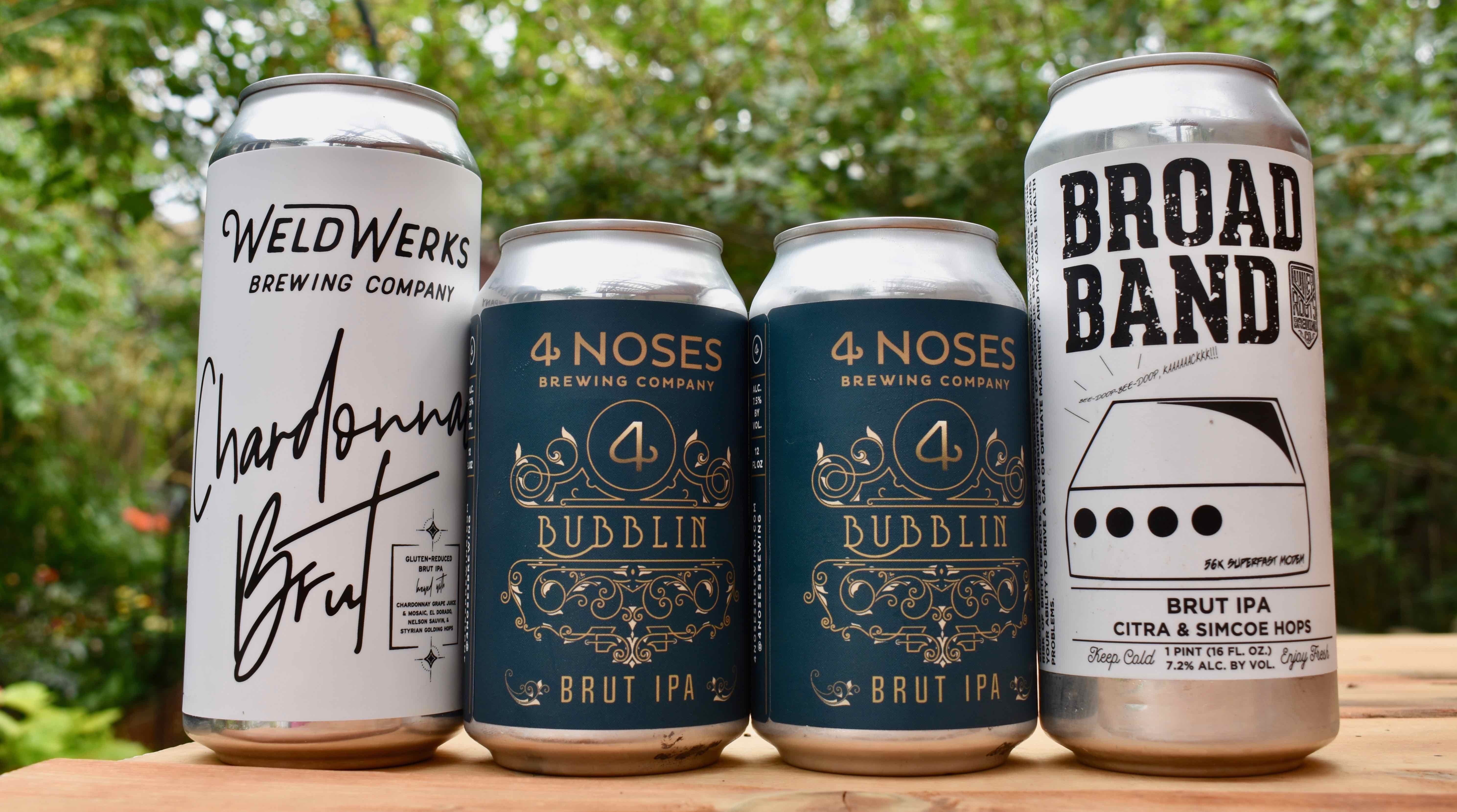 We couldn't talk Brut IPAs nor would we ever encourage you to dig into a style if we didn't sample it ourselves. We started with Brut LI from O'Bryan and Fermaentra. For us this beer had a nice slight hop bitterness, it was incredibly carbonated, decadently juicy and yes, we felt fancy drinking it. We took that fanciness to the next level when we tried Bubblin from 4Noses out a champagne flute but honestly how could we not? This beer was light yet flavorful, super crisp and showcased the hop without being bitter. Yes, we can also admit it was crushable enough to get us into trouble.
We also tried Broad Band from Wiley Roots Brewing Company. Like the other beers, it was light and dry but the citrus, almost floral nature of the hops was more present and while it could be crushable it was meant to be sipped. Lastly, we popped open Chardonnay Brut from WeldWerks Brewing Company. If you can believe it, this was almost a subcategory of this new category of IPA. One sip and we said hello to all the wine flavor which came from Chardonnay grape juice added into the brew. It was still light and juicy but if you didn't know it, you might have a hard time believing this was a beer.
Tasting all four beers made us believers. This is a style that the most tenured craft beer nerd can appreciate. It is also a great gateway for those who might not think craft beer is for them. As time goes on we can't wait to see what else the Brut IPA has in store for us – we look forward to poppin' plenty more bottles of it.
All photography by Alysia Shoemaker