303 Style Profile is an ongoing series highlighting unique locals and their incredible style and stories. Go here to see past profiles.
Hameeda Abdul Kadir has been in Colorado since the young age of nine. Her family fled from Somali to India in hopes of finding refuge during the tremendous political upheaval that became unsafe and unpredictable. Her family then relocated to Colorado. Since growing up in the states, she has faced much adversity which ultimately led her to focus on activism while in high school and college. She has been working with Building Bridges, a non-profit with the goal of empowering young women from different backgrounds. The entire project has been a personal growing experience that allowed Abdul Kadir to be confident as the beautiful black women she has become.
Abdul Kadir has been all over the city promoting inclusion and emceeing at Denver's hot new poetry slam known as Flowetry. She is deliberate both in what she does and how she dresses to make sure people she meets for the first time know who she is. She incorporates wardrobe pieces from her home country into her current style because she is an immigrant and she does have a voice she's proud of. As the sign that hangs across the Denver City and County Building boldly states, "Denver Loves Immigrants." We can only hope that more love is spread through the hard work activists like Abdul Kadir do in our city.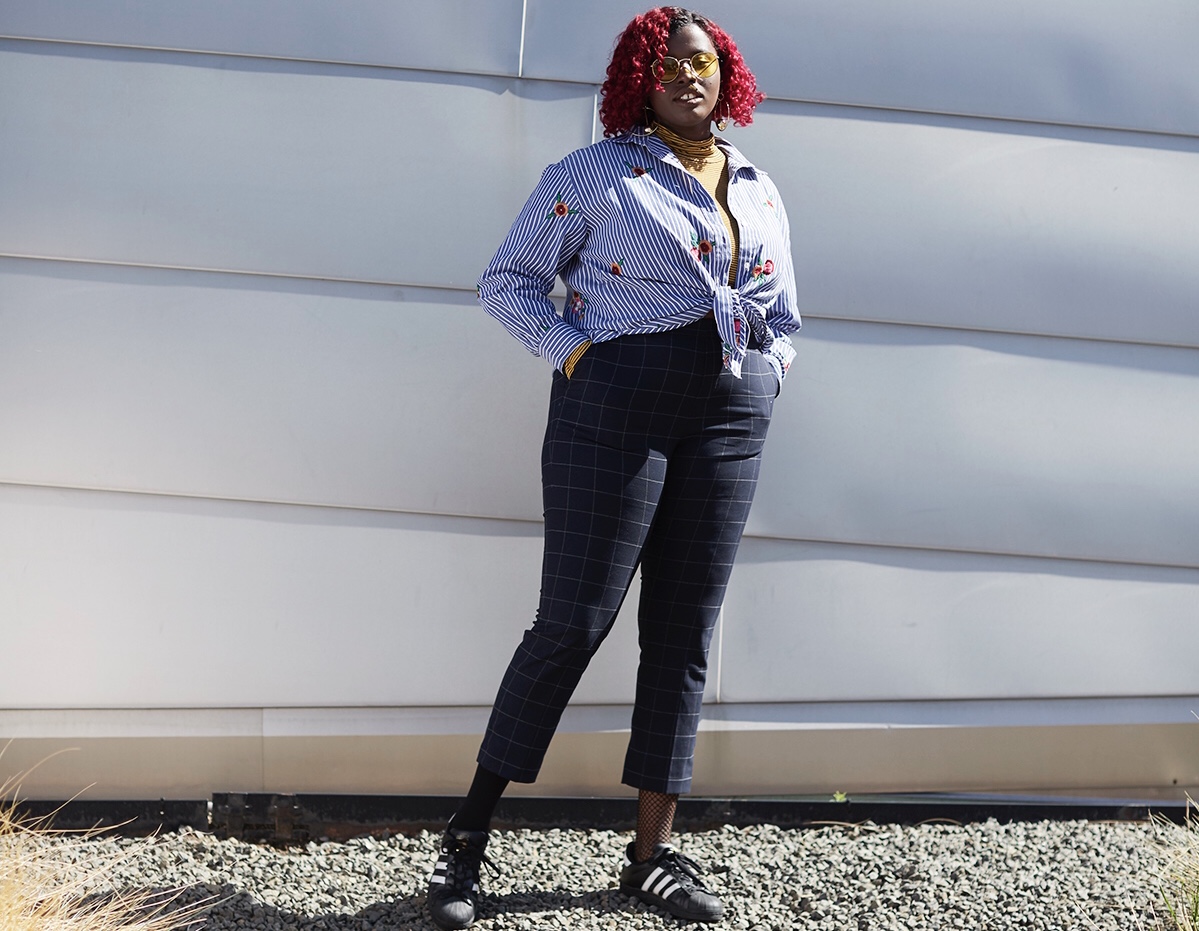 303 Magazine: What inspires your personal style?
Hameeda Abdul Kadir: Most of the time I look at anything that's in the sale section but I also look for anything that has influences from my culture. My people wear a lot of color because of the hot climate in Somali. Women there have a habit of wearing loose clothing in order to stay cool so I like to incorporate that with dressing the way Americans do but putting my own Somali twist on it. I honestly find influence from a lot of different cultures because I was born in India but I'm East African. I feel like a lot of influence comes from there.
303: What is your way of expression that stands out as a woman who doesn't assimilate to any one standard?
HA: Just stand out. Even for myself, it took awhile to get to a point where I was comfortable enough with my style. I think a lot about the media, society, makeup stores and how they advertise to certain demographics of people. My goal was to always look white and then when I realized that I fell into the danger of assimilation I was like fuck this, I'm black.
303: What is your go-to piece of clothing that is a direct part of your culture?
HA: I don't know if there is a translation for it in America, but we have a piece of bright fabric that basically is a shapeless square that looks similar to a shift dress. I'll cut it and make it into a crop top and wear it with some Nikes. I'll wear it like a long dress sometime or I'll wear a matching headscarf — always with bright colors. My style is really something from my culture.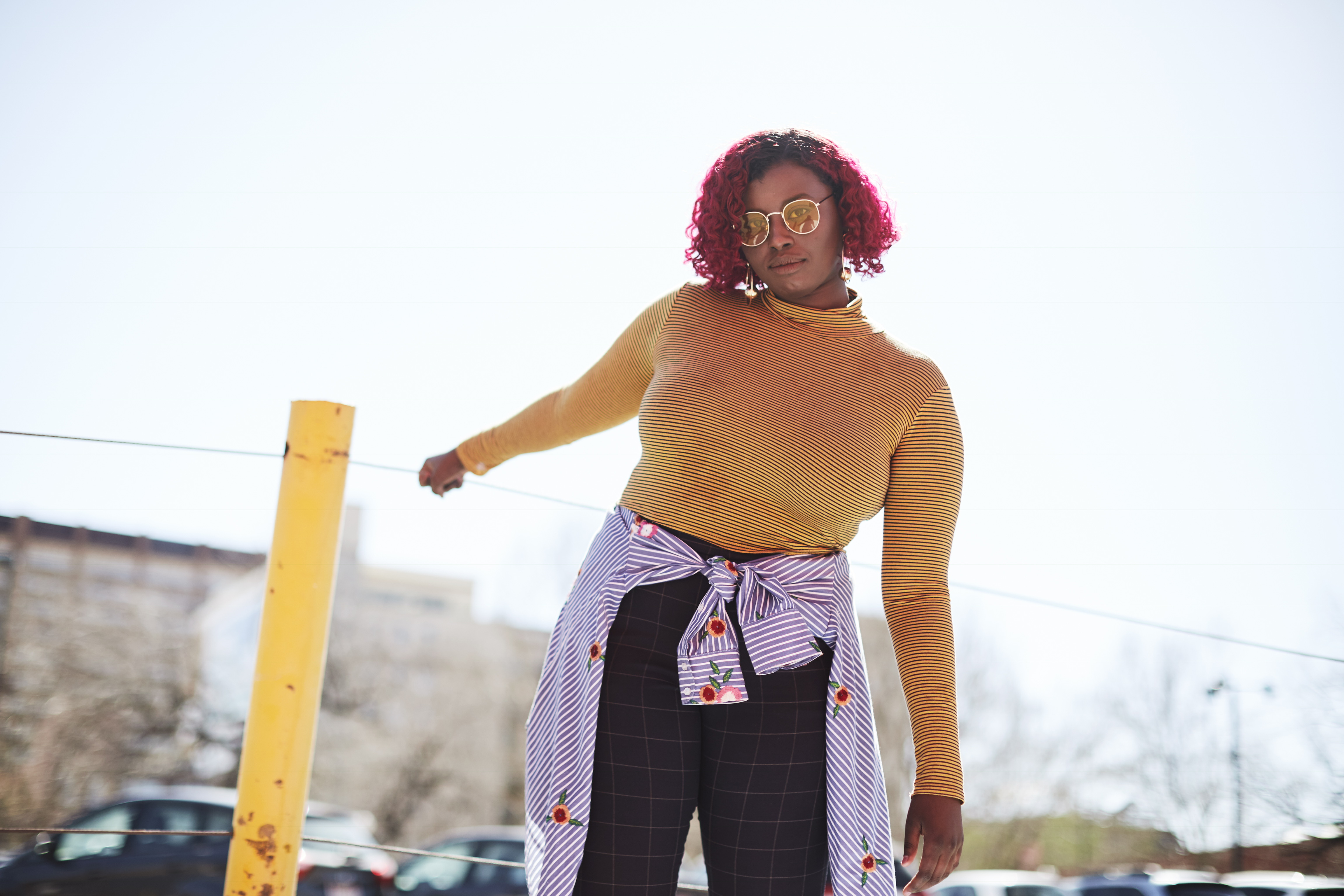 303: What is the impact you want your activism to have in Denver?
HA: I work with a lot of young women, particularly young women of color as well. I guess my goal is showing those young women, especially the young women of color that they can be in a position of power. I want them to know that they can be in charge of shit, be the boss and that they don't have to take the backseat in society anymore. Looking at history, its women who have always had to take a backseat. People like myself — a black woman — have it even harder. I want black women and especially the youth to be in the front seat and be like, oh now it's my time. My goal is just to not just "save" the urban youth, but to show them that they can save themselves.
303: You have been vocal on social media about the organization you work for, Building Bridges, can you explain what the mission of the program is?
HA: I like to tell people it's a place that we equip young individuals with the tools to fight discrimination. We focus on teaching them to be in a position where they have to hear other peoples opinions — even if it's completely opposed to what they've been brought up in. There are participants in the program who come from really low class, refugee and poverty-stricken backgrounds. These participants are the fucking definition of what oppression looks like. Then, there are participants who have lived in Cherry Creek their entire lives and have had everything set up for them. These participants have never really had to face the struggles that our other participants had to face. We get them to together, and by the end of it all,  they become sisters.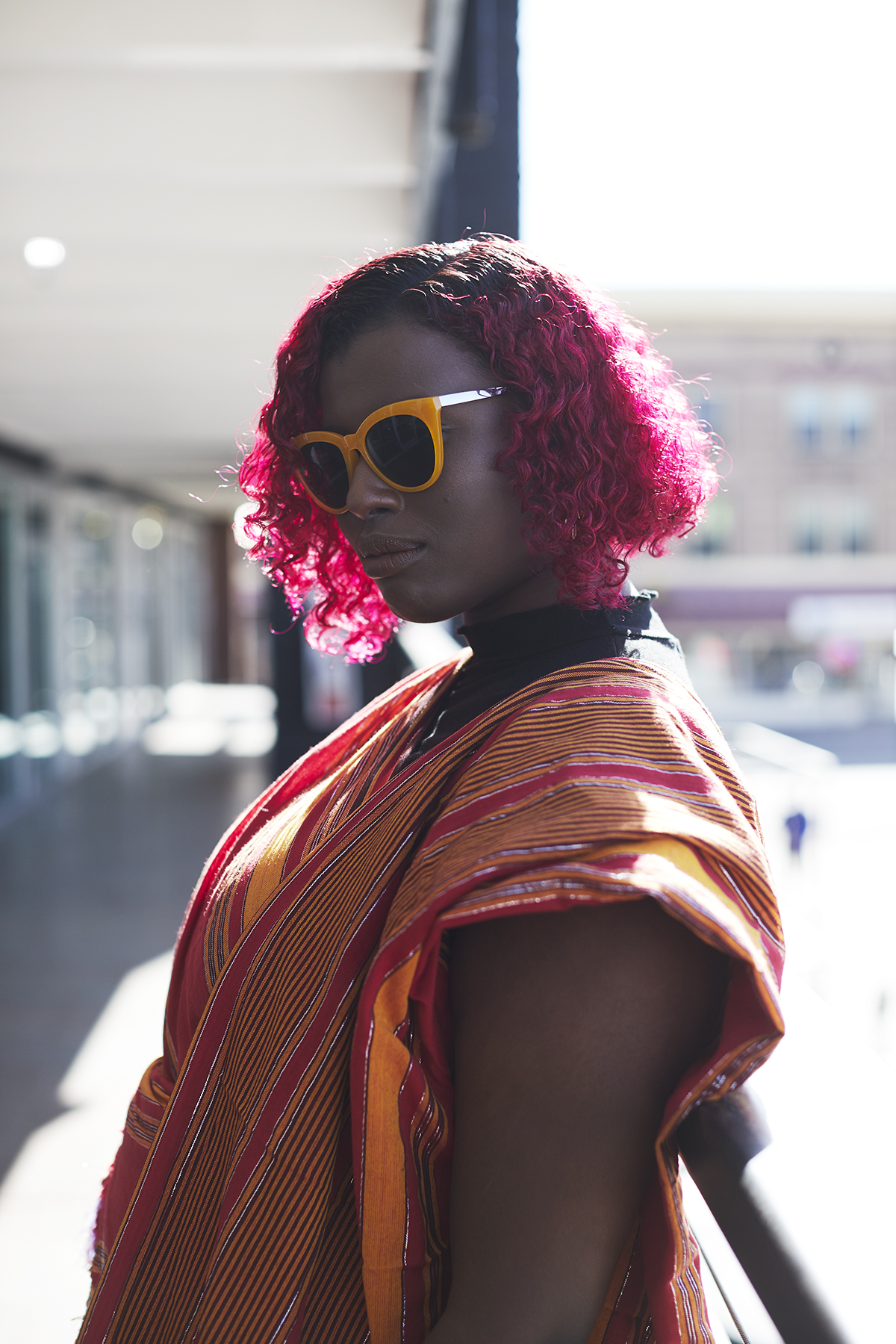 303: What is the most inspiring thing that you've gone through with activism?
HA: I think the most inspiring thing I've gone through with the program is shattering that mold. Becoming what we want for the participants. I'm going to continue being loud; I'm going to let my hair be wild; I'm going to stand up straight and I'm going to take my space. Like I said, it's time for others with more privilege to take the backseat. There were times when I started working at the program — since it was pretty much a white space — I felt that pressure to assimilate. I felt pressure to fit into this mold. Then I realized that I have just been brainwashed to think I'm less than and that's why I was feeling that pressure. Most of us have been brainwashed into thinking our voices are less than.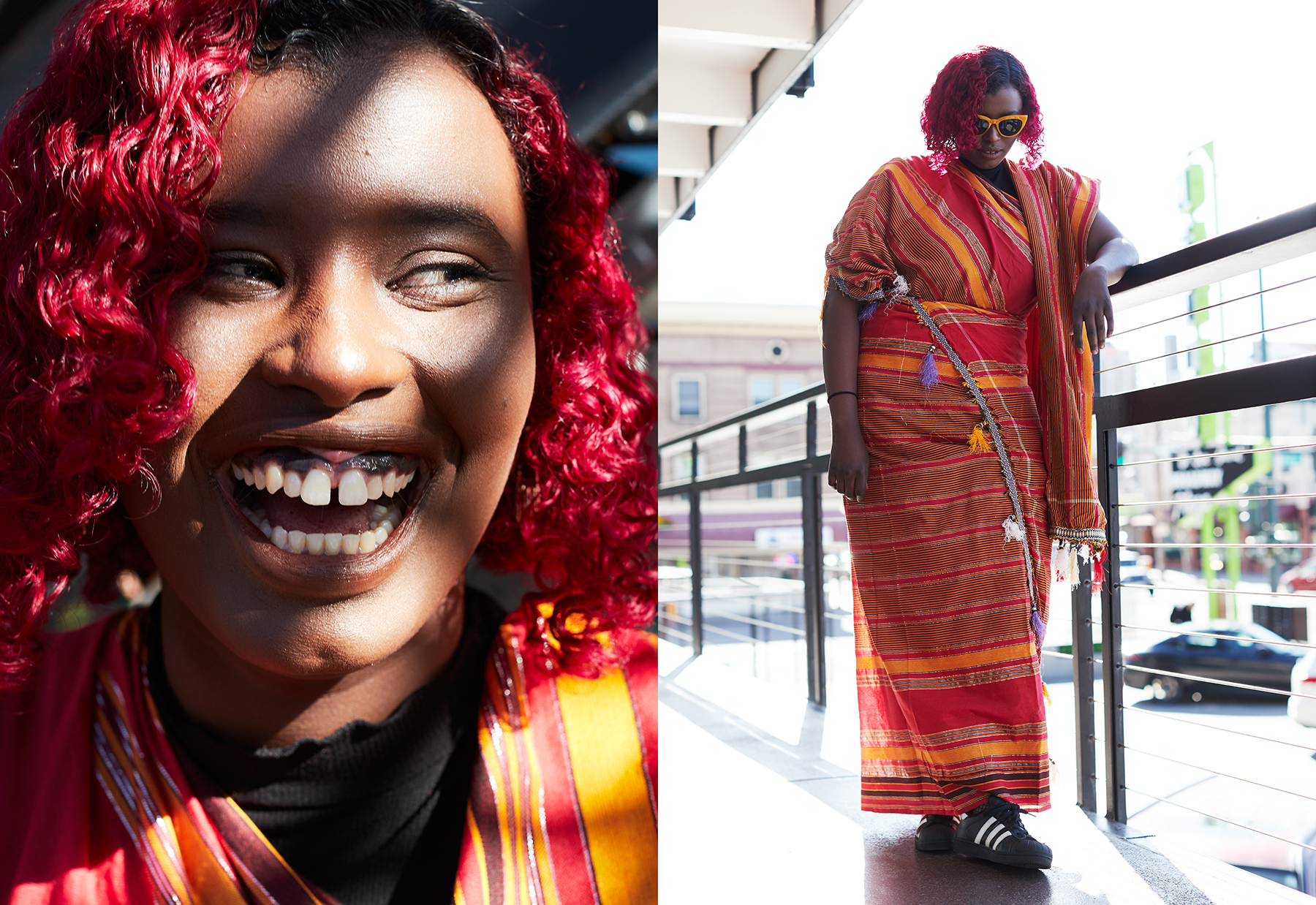 303: What would you say to anyone who doesn't understand immigrants?
HA: As an immigrant I never really wanted anyone to understand me because how could they? I want people who don't understand immigrants taking a step back and to approach with open minds without preconceived notions of what they think immigrants are like. Most newcomers are just as curious about you as you are about them. Smile and let your assumptions take the backseat because you'll make a really dope friend.
"I'm immigrant as fuck. That's me."
303: What is your message to young immigrants who are facing any adversity now in Denver?
HA: The message I want to send to young immigrants that are going through any battles in society would keep your heads held high. Never let anyone make you feel ashamed of where you come from, what you wear or how you sound because what makes you "different" is what makes you so special. You are the American Dream.
All Photography by Rebecca Grant.
This slideshow requires JavaScript.