Although the dog days of summer may still be a couple of months away, there is no time like the present to make sure that your air conditioner is up to the task of keeping your home comfortable when the summer heat hits with full force. Swan Plumbing, Heating & Air of Denver, a longtime fixture in the Metro area, is making it easier and more affordable than ever to make sure that your AC is up for the demands of summer use and to handle any unexpected air conditioning repair Denver problems that may crop up along the way.
Unexpected AC malfunctions not only can leave your family miserable on a sweltering summer day, but they can also put a serious dent in your pocketbook. Swan is helping local homeowners manage unexpected AC repairs by offering an online coupon for $55 off air conditioner repairs. Licensed, insured, and industry-certified Swan technicians are available 24/7 to get your AC up and running. The company also backs all of their work with a 100 percent satisfaction guarantee. 
The adage "an ounce of prevention is worth a pound of cure" is certainly true when it comes to your air conditioner. The best way to keep your air conditioner from breaking down this summer is with an annual tuneup. In addition to the coupon for discounted repairs, Swan is also offering their $99 AC tuneup package for $29 with an online coupon. The tuneup package includes a comprehensive check of more than 20 of your air conditioner's operating and safety components, including the refrigerant, blower motor, coils, fan motor, compressor, filters, ducts, and thermostat. The technician will also make recommendations to improve the safety and performance of your system.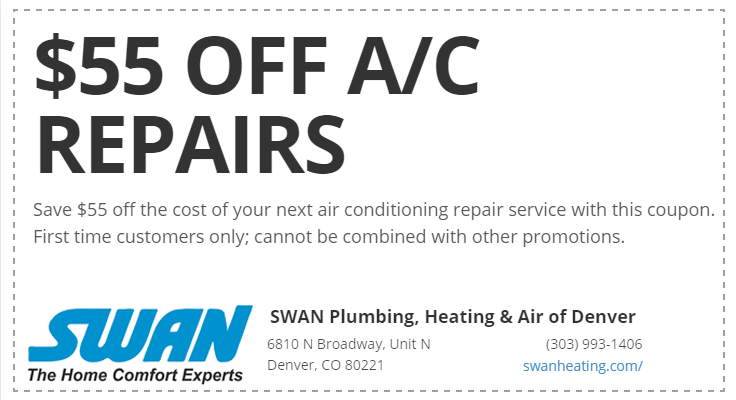 Swan Plumbing, Heating & Air is a family-owned and operated business and is well-known for providing quality, professional plumbing and HVAC services throughout Denver and the surrounding areas. Even though you have probably seen their service trucks around town, you may not be familiar with the company itself. The following are a few of the reasons why Swan has been such a fixture in the community while other service companies have fallen by the wayside. First, Swan has built a team of highly experienced HVAC and plumbing technicians with over 40 years of combined experience. All of Swan's technicians also have North American Technician Excellence and Environmental Protection Agency industry certifications. Another reason why Swan has succeeded where others have failed is that its core business model is based on honesty and transparency. Unlike other service companies that tell you one price over the phone and charge you another price once the job is completed, Swan will provide you with the exact price of your repair upfront and in writing. There are no hidden fees or surprise charges. Finally, Swan holds its technicians to the highest levels of professionalism. They will arrive on time and take the appropriate steps to keep the work area clean and prevent damage to your home and property.
For more information about Swan Plumbing, Heating & Air or their exclusive online coupons for discounted AC repair and maintenance, call them today at 303-993-1406 or visit their website at swanheating.com.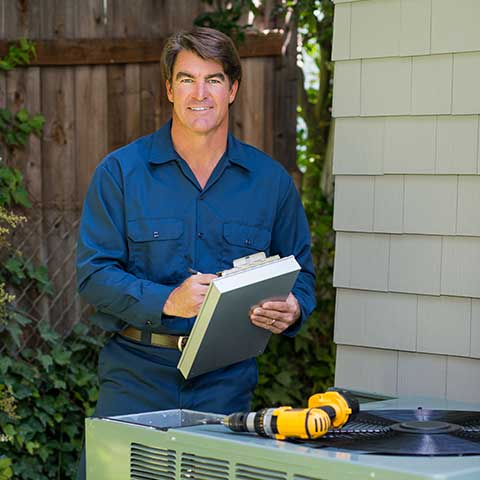 SPONSORED