–
What does it feel like to grow up?
That's the question contemporary dance ensemble Nourishment hopes to address in their newest show, coming to Denver May 24 through 26. Started by Denver native (but current New York City resident) Gwendolyn Gussman, Nourishment curates experiences that combine dance, performance art, visual art, culinary delights and music into one overall question or theme. Their theme for the upcoming show is exactly that question — What does it feel like to grow up? A question that is so often overlooked — whether that's because we never truly grow up or once we are grown up, we forget to think about what it was like before that.
Only 40 tickets are available for each performance. The small audience size comes as a result of the quality of experience that Gussman and her team hope to impart, and because of the logistics of feeding 40 people a six-course meal with paired cocktails. Even though the majority of the cast of Nourishment are performers in some way — dancers, actors and musicians — the addition of a chef, a lighting designer and a stage designer sets apart the ensemble from a typical contemporary dance troupe. It also changes the audiences' role from witnesses to friends, making the evening similar to going over to someone's house for dinner and seeing where they came from, how they were raised.
–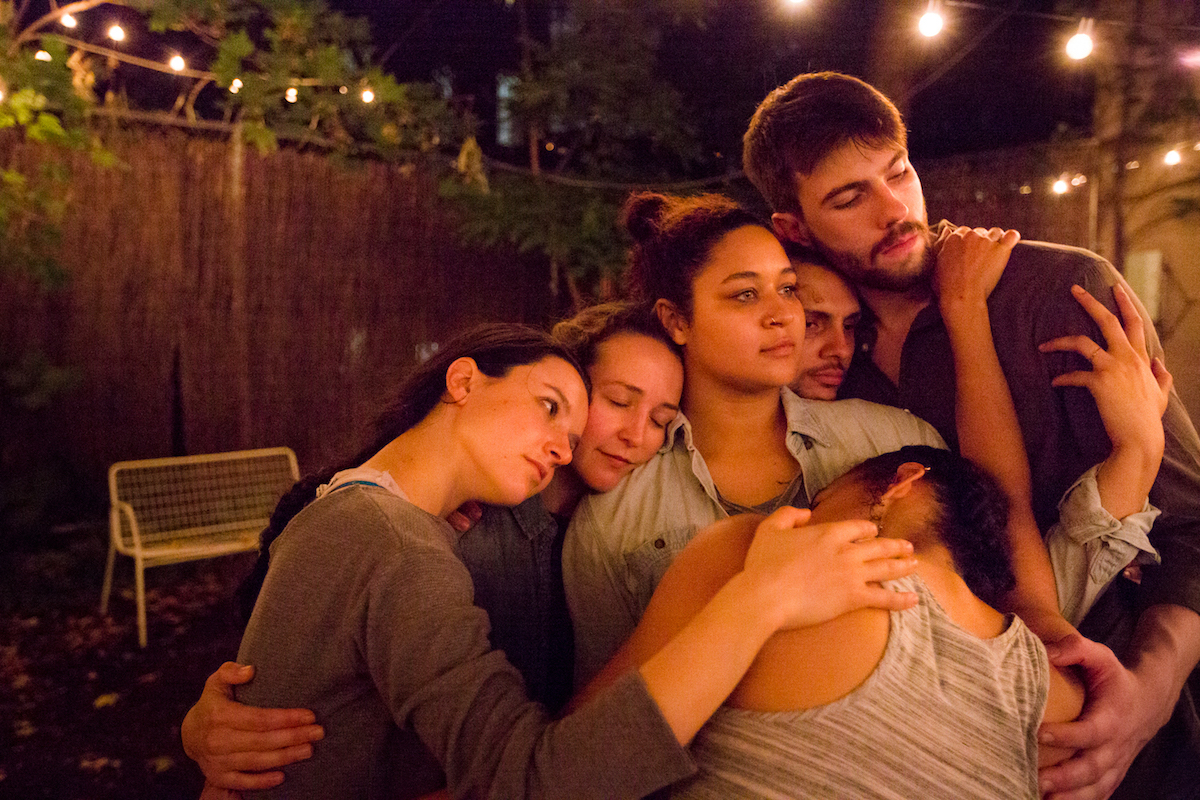 –
"I'm trying to build an environment where we can go into a past place," explained Gussman. "It's a big memory game — can you bring yourself, your body, your emotional self, back to where you were when you experienced something? Yes, there's choreography and set music and an incredible menu and a wonderful set design piece [in the show], and all of it is very thought out and rehearsed but at the same time very fluid and in-the-moment."
In April 2016, Nourishment performed in Denver at the Fleming Mansion with the show What does it feel like to fall in love?  With less than 100 audience members, the show was not only physically intimate but also symbolically intimate because of the way the performers interacted with and around the audience. Instead of a stage facing the crowd, Nourishment used the unconventional performance space of the historic house in order to break down barriers between onlookers and participants. And it worked.
At different points in the evening, the audience members were asked to move from one room to the other. They were given cocktails to drink and chocolates to eat while watching cast members dive into their own emotional backstories about falling in love. From any vantage point, one audience member could observe other audience members struggling or enjoying a moment, a memory. Unlike watching a movie or a theatrical play, Nourishment's show exposed everyone — cast and audience — to one another.
–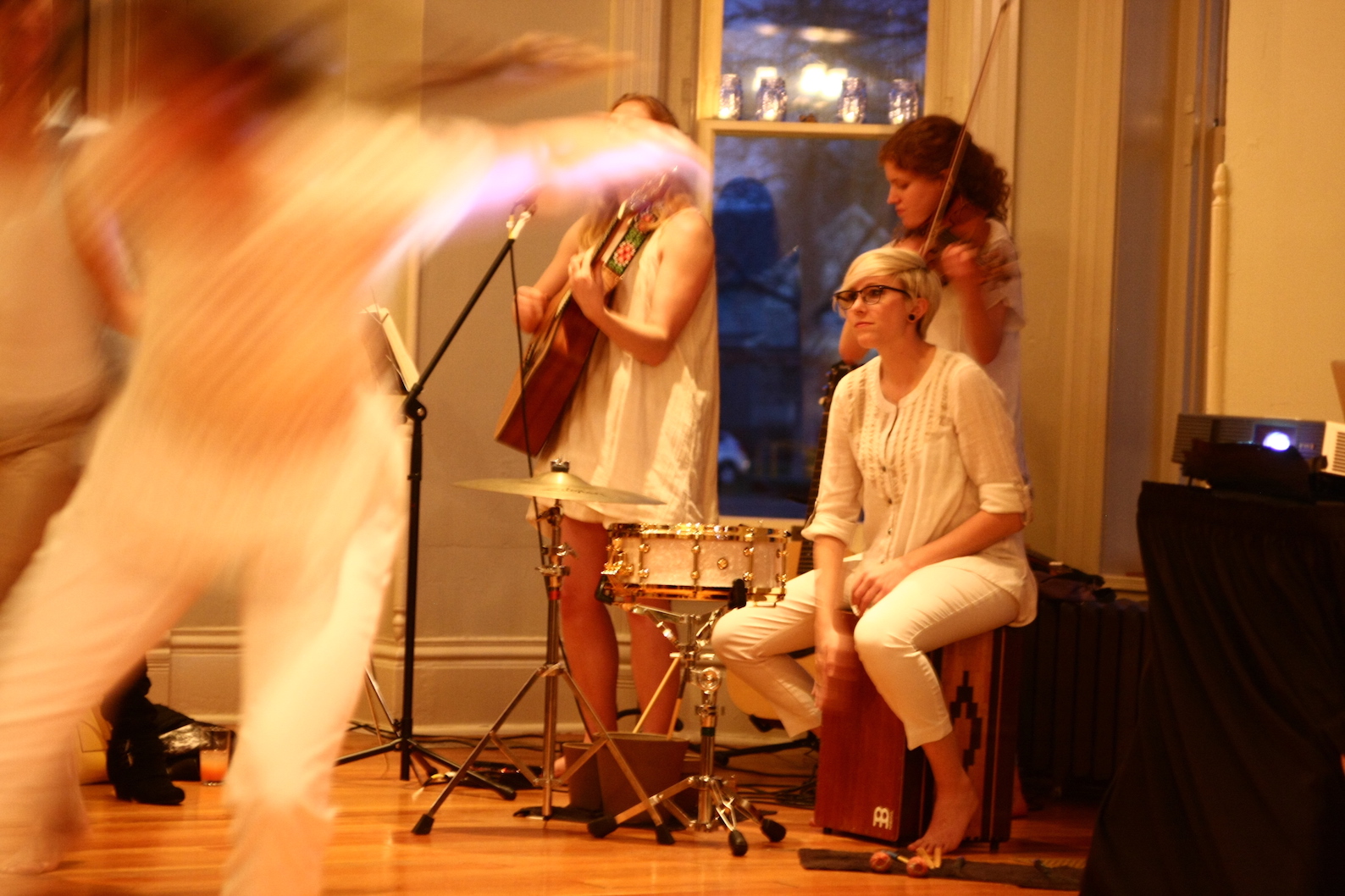 –
Exploratory nostalgia is the best way to describe Nourishment's shows. They do not aim for immersion or for nostalgia exclusively — instead, it is about reaching into a memory and reassessing it. What does it feel like to fall in love? asked the audience and cast to remember a tender moment (or moments) in their lives without getting lost in reminiscing by changing scenes too often to dwell. What does it feel like to grow up? dives into much more complex emotional settings, but is interrupted by other senses that might remind you of a different time. Imagine hearing a story about a hard situation in someone's childhood while smelling a hearty chicken bone broth steaming from a mug served to you. Struggle and comfort combine, and in that friction, long-forgotten memories are dredged up.
In order to captivate the audience with memories while also inspiring them to remember on their own, the cast rehearses for many months. For What does it feel like to grow up? Gussman went through a few different cast changes in the year she honed the show, finally landing on a cast of 10. Six of those 10 cast members — Nico Gonzales, Jett Kwong Kelly, Anna Driftmier, Mara Driscoll, Kevin Quinn Marchman and Gussman herself — are all Denver natives. Coincidence? "No matter where I go, I seem to find Coloradans" Gussman joked, "but in all seriousness, to have that level of intimacy and trust between each other and then take that to our hometown — that's really special. To be in a place that brings up memories for all of us too, that will be really intense too, but magical. I'm most excited about that [with this upcoming show]."
–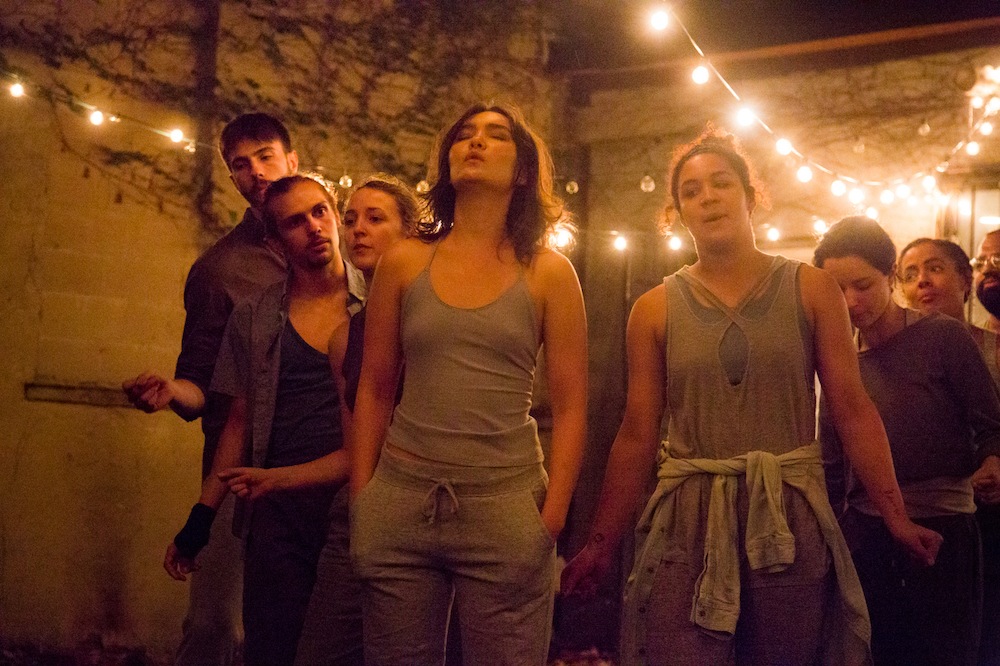 –
Gussman knows or shares history with all of her cast members, and that certainly lends to the intimacy of these performances. But what truly makes these performances most impactful are the portions where the cast members narrate. These stories come from months of practice, even though they change for every performance. During rehearsals, Gussman directs the group with questions and prompts, which are then answered either by journaling and then reading, or speaking stream-of-consciousness style back to the group. These question-answer sessions are integrated into the shows but never follow a rigid monologue or dialogue. Instead, there are key points to the stories that always find their way in, but the overall way the story is told differs — depending on the mood or the night or the way the audience has interacted up to that point.
"Since we're taking these very narrative questions that all of us immediately have an answer or a feeling associated with it, I want to get to the base of those feelings encompassed in those questions. It's less about what the performers have experienced when growing up and more about what each person individually experiences while listening to the stories. This show is much more uncomfortable than the other show we did — I think the level of depth under growing up and childhood and adolescence and emerging adulthood, there is so much more there than falling in love," commented Gussman.
What does it feel like to grow up? was first performed in New York City in September 2017. For the Denver iteration of the show, Gussman has been planning several variations in order to make it more Denver-focused. Aside from bringing cast members back to their hometown, this performance will take on a different vibe from the NYC one because it will be performed in an old family friend's house of Gussman in Capitol Hill. On top of that, Tender Belly is partnering with Nourishment to provide some of their tasty treats and according to Gussman, "other local and organic purveyors are helping."
Tickets are available for the performance here. With only 120 available in total, we advise acting quickly if you want to experience Nourishment's show. 
All photography courtesy of Gwendolyn Gussman