What the fuck just happened? That was all I could think to myself walking out of the Oriental Theater in Denver last night. The 50-piece itchy-O had just hosted their Sci-Fi Freakout — yes that's right, a Sci-Fi Freakout. The band has established a reputation in Colorado for wild annual parties like Hallowmass, the New Year's Eve Trifecta and their sci-fi themed May event which they've been hosting since 2013.
This year's Freakout included sci-fi burlesque by Carnivale de Sensuale, DJ sets by DJ Mudwulf and DJ Bloodline, a costume contest and of course, Colorado's itchy-O. It's safe to say the show wasn't just a concert, rather an entirely different kind of experiential event that proved to be as original as it was chaos-inducing.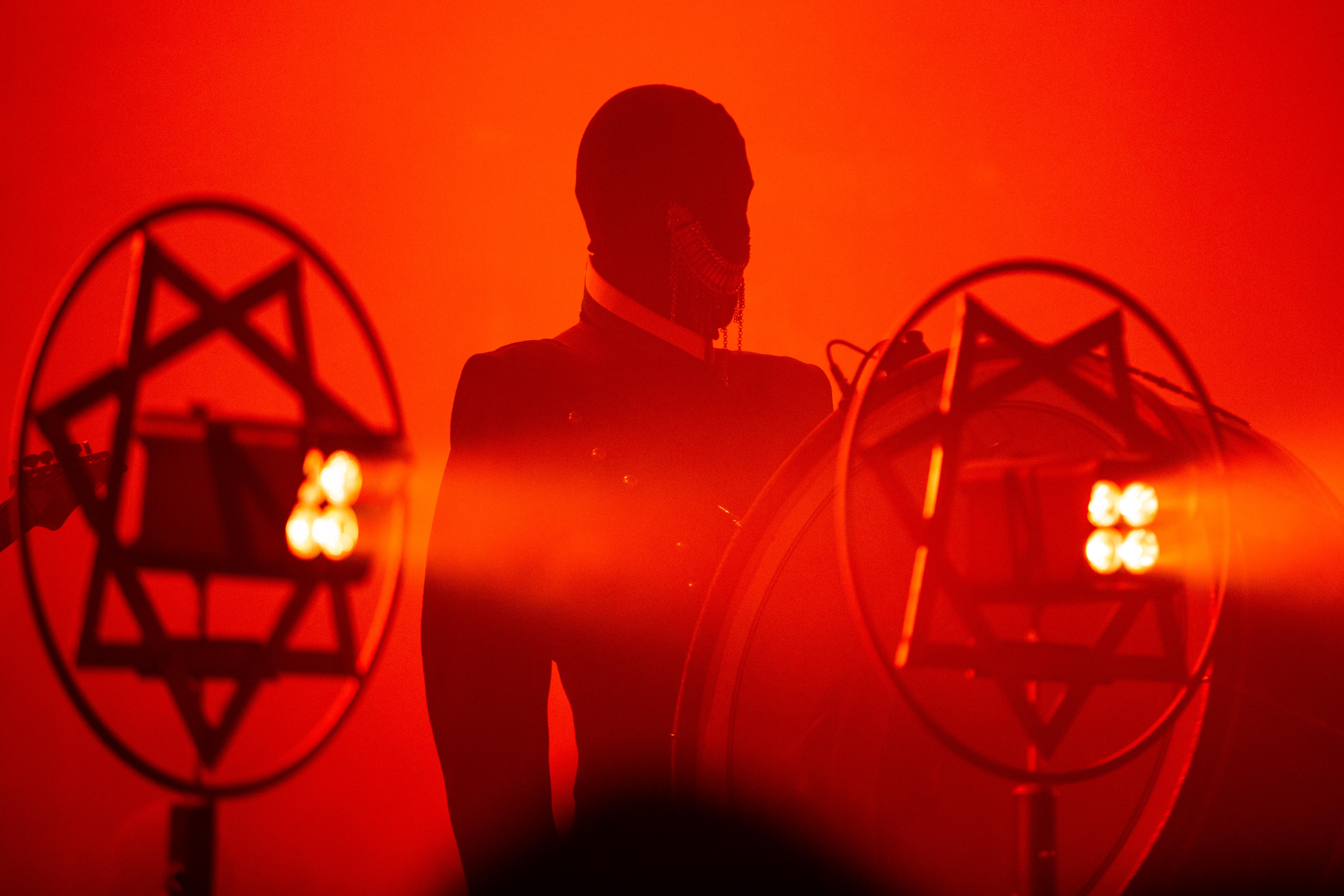 The devotion of the sold-out crowd was clear from the start. Some were dressed in costume while others fronted their everyday attire. Those in costume sported horns, lights, crowns and more. The crowd was as diverse as it gets — and not just because of the eclectic costumes — it was a wonderfully integrated mass of goths, gays, cosplayers and everyone in-between.
Itchy-O finally arrived on stage 45 minutes after their set time. Executioner-looking figures started the set with heavy guitar riffs and a thundering roar of sound. From there on out, choreographed chaos ensued. The full band marched through the middle of the crowd en route to the stage with hanging banners, instruments, backpacked-smoke machines, dancers and more — all masked in itchy-O fashion.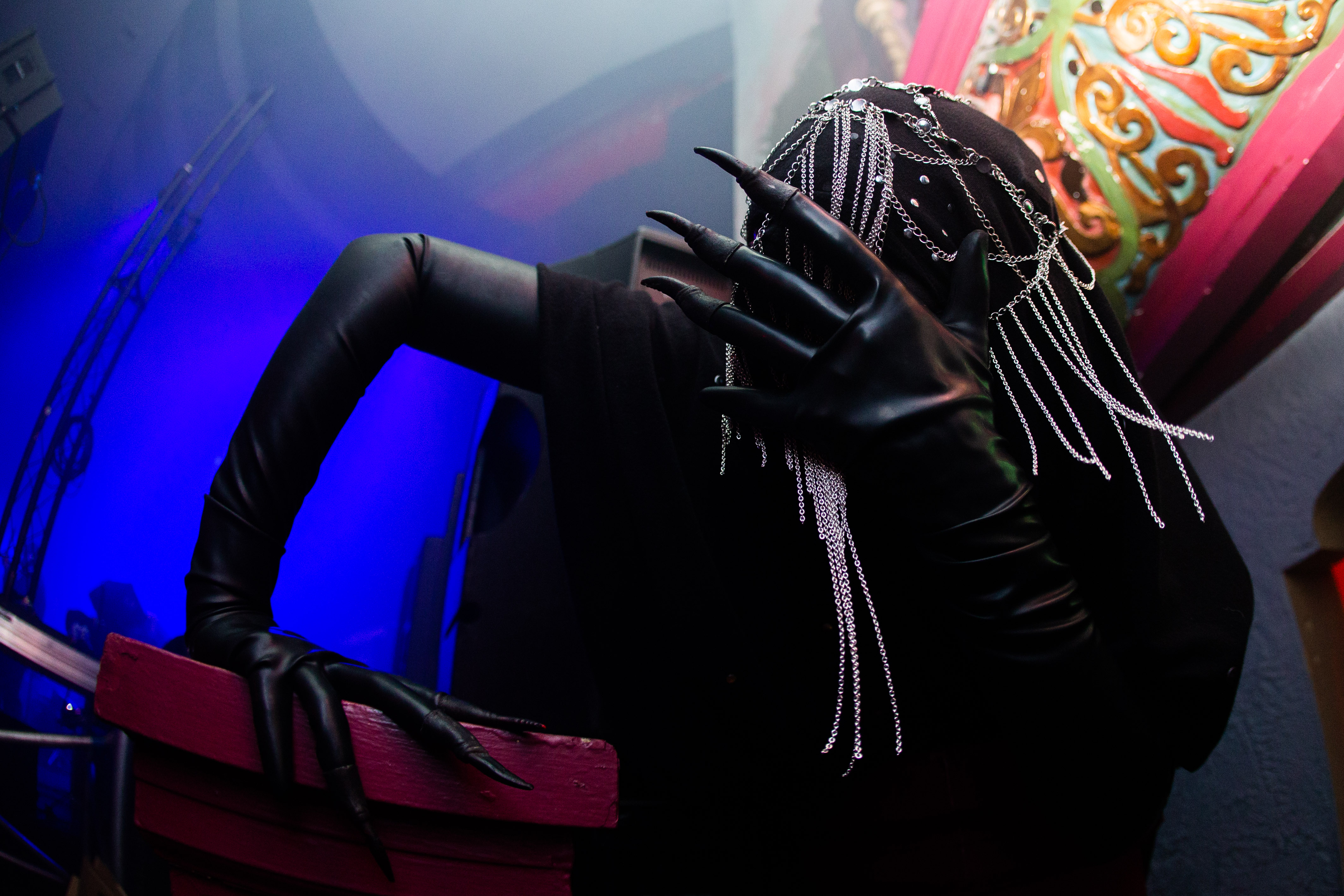 The night felt as if itchy-O was giving us insight into madness — a dream-like vision of mania. Itchy-O created another world entirely with theatrics, dancers and more all while blending metal with a marching band. Masked figures walked through the crowd brushing long-fingered, leather gloves over the backs of audience-members' necks and jumped in front of phone screens while people unsuccessfully tried to capture the insanity. Creepy inflatables flew overhead and a Chinese dragon plowed through the audience. At any point, the experience verged on a mosh pit.
Denver's itchy-O is the future of showmanship — or at least what it should be. There's truly nothing like the crowd involvement that the group provides, basking in originality and a refusal to abide by the norms of live music. The self-described "Avant-ritualists" know how to please a crowd, all without looking like they give a shit. They wear masks, after all.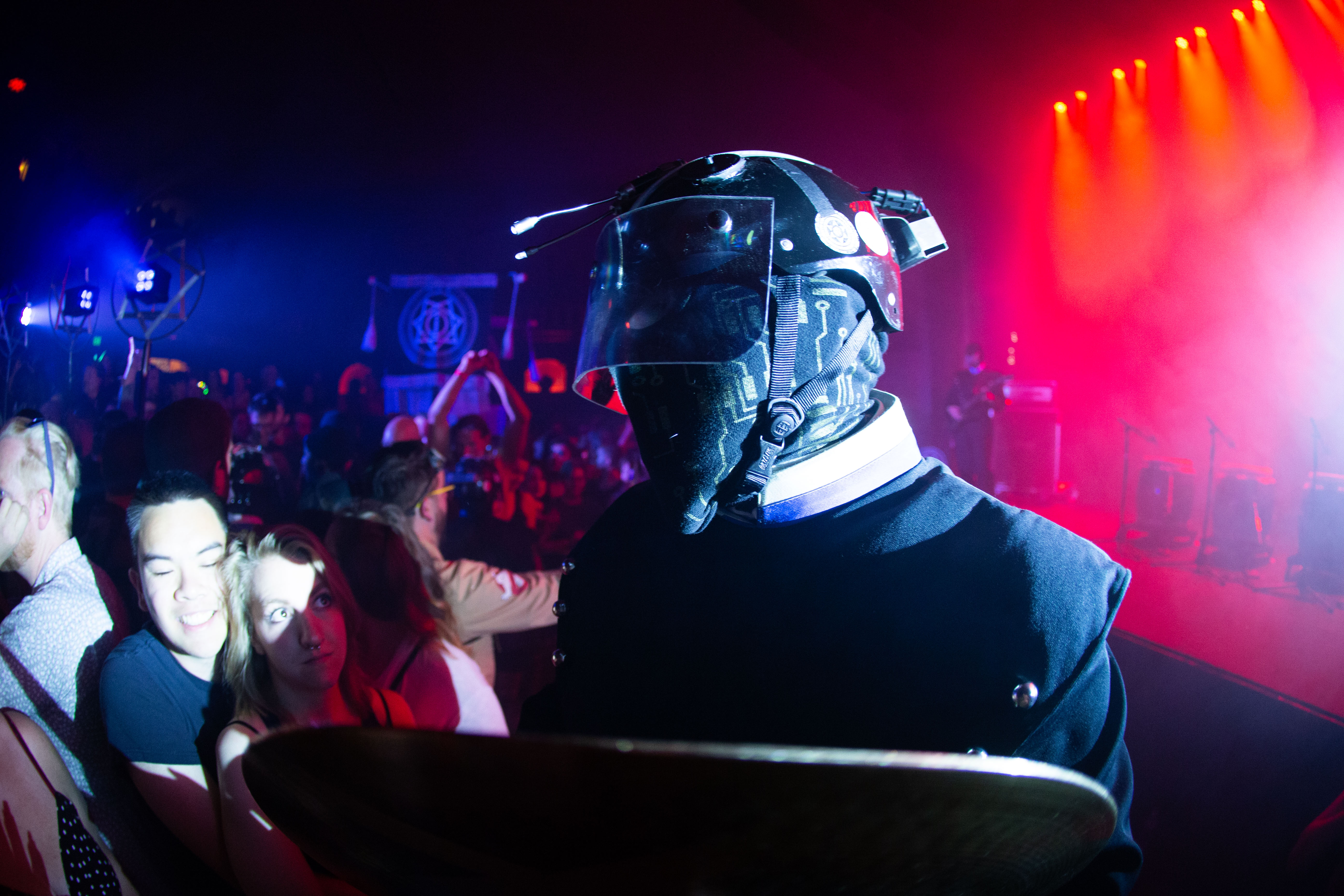 Throughout the night, itchy-O's very presence ignited various senses. Violent guitar sounds and a massive-scale percussion setup crafted a sense of terror that wasn't necessarily scary, rather adrenaline-inducing. The end result was pure chaos. The band themselves weren't necessarily out-of-control, but the environment they transported their fans to resulted in an anarchic feel. That, combined with their many unique elements, devised something entirely new — a chaos of sorts, that felt uncontrolled — a chaos that entertained a trembling feeling as if something bad was about to happen. Though that feeling sits with you long after the concert, you realize how incredible the experience was and find yourself checking itchy-O's tour schedule for when you can see them next.
All photography by Kyle Cooper. Itchy-O's next performance is May 15 at Film on the Rocks for "Star Wars: The Last Jedi." church fire is also performing. Itchy-O is also playing two-nights at Meow Wolf in Santa Fe, New Mexico on June 9 and 10.