Although he's quieter than you would expect, Lane 8 (born Daniel Goldstein) has been making music since high school in Palo Alto when he had a rock band playing Nirvana covers. After attending Occidental College in Los Angeles and transitioning his hip-hop beats to dance music, Lane 8 shot off as a touring American DJ and producer. After living in Denver for the last year with his manager-wife and one-year-old daughter, he's produced his second album Little by Little and released it through his own label titled This Never Happened — the concept of which is to produce a truly visceral experience without the interference of any phones, cameras or recording devices. To ensure awareness of the concept, no photo reminders are posted throughout Lane 8's ticketing pages and social media. In preparation for his Ogden Theatre show on Friday, March 23, Goldstein spent a chilly Denver morning sharing his thoughts on his newest project and his anti-phones concert campaign.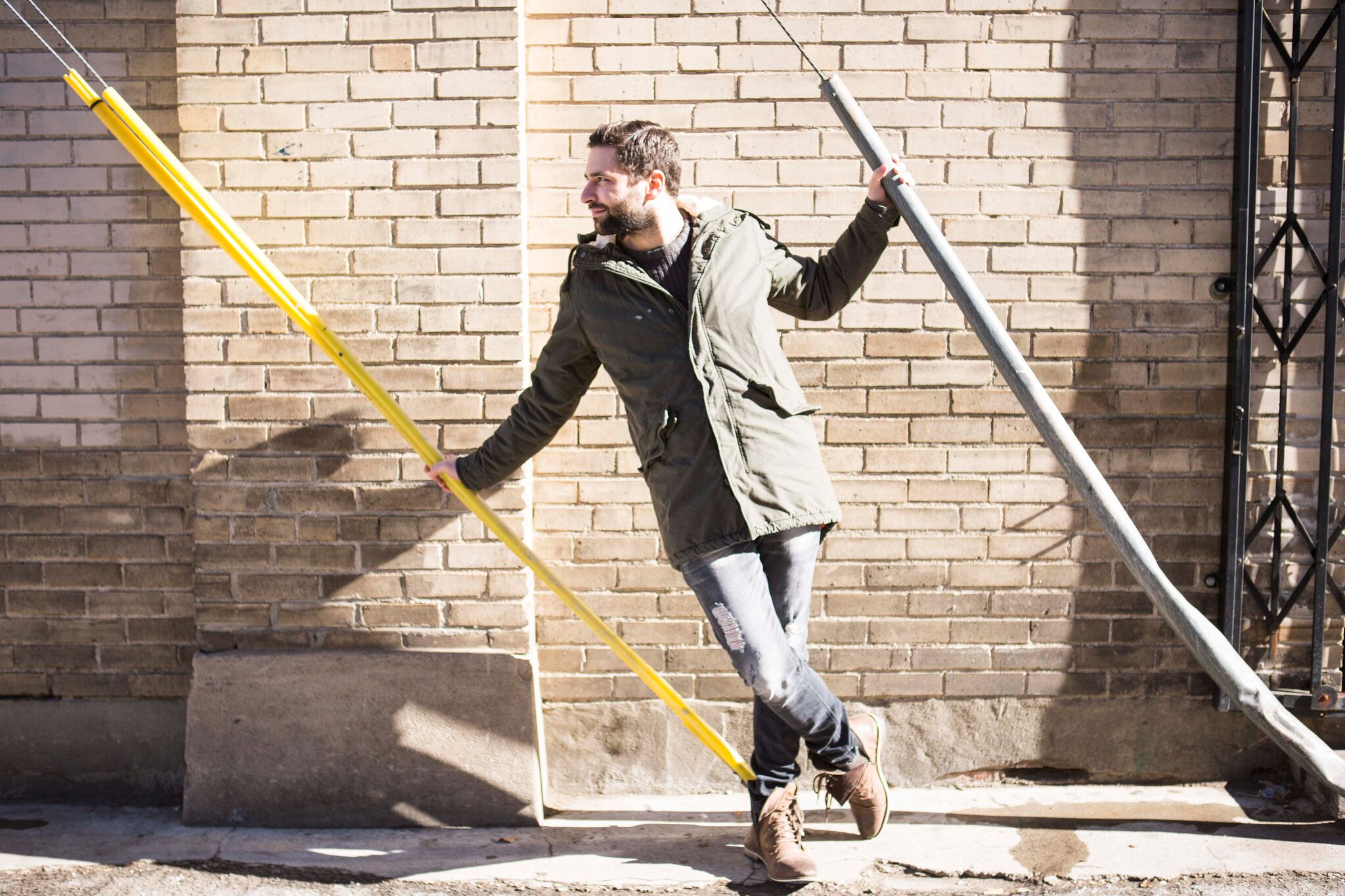 303 Magazine: How did you come up with the artist name Lane 8?
Daniel Goldstein (DG): I used to be on a swim team with my sister when I was really young. In a swim race, the slowest guy or girl is put in lane eight, which is the outside lane. And we had a really terrible garage band with another friend of ours from the same team and we did Nirvana covers and stuff, and we were called Lane 8. The name always just kind of stuck with me. It was good fun, we tried to make music as well as we possibly could. And then at a certain point, I figured out that if I had a keyboard and drum machine I could just make music for myself, so then the band basically stopped after that because I just wanted to do everything myself.
303: Can you tell me about your progression as an artist since then?
DG: Back then I had a keyboard — it was a Yamaha, the ones that have lots of different samples like saxophone and tuba. And then I had a very elementary drum machine, and I would just sync them up and make hip-hop beats, and that was my life for about three or four years. I continued to do that throughout high school. When I went to college I got more into dance music. In Los Angeles, I started going out to shows and clubs and stuff and got exposed to more dance music and that's what I sort of shifted my focus to. It was always just a fun thing — when I started, I didn't really take it seriously until the end of college when I graduated and had a really boring desk job that I hated and I decided that I really wanted to make music for a living. I started taking it more seriously and trying to learn more about the technical side of things. That's when it got to the point where a lot of DJs started playing my stuff and things just sort of took off. That was in 2012.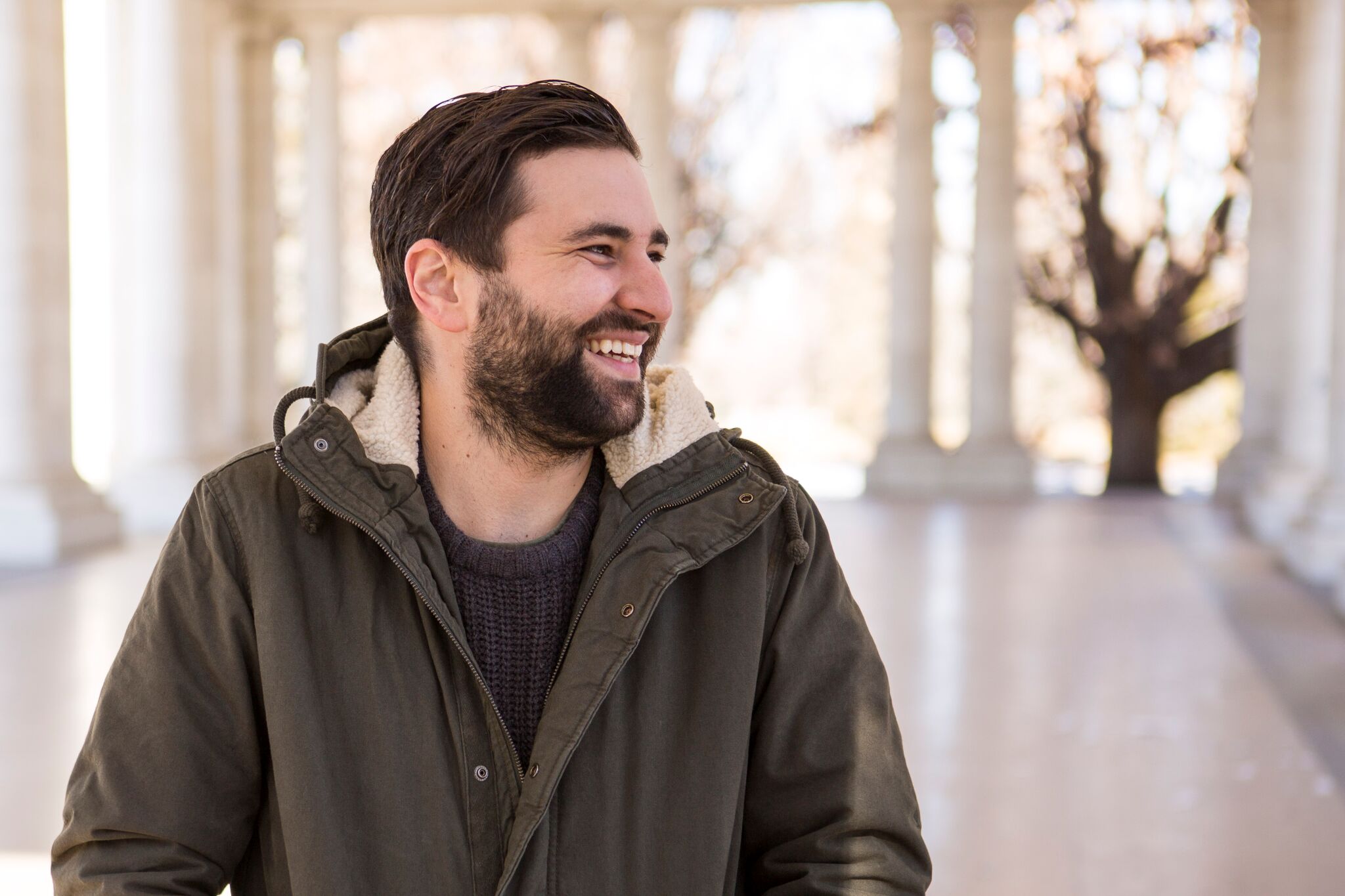 303: Can you tell us more about your latest project Little by Little?
DG: I did one album before in 2015 called Rise, and at that time nobody was doing albums within dance music at least. It was all about having hit singles and airing on the radio. But I grew up on albums and I always felt really strong connections to albums… So I always felt quite strongly that I wanted to do albums within the project even if it meant sacrificing some elements of commercial appeal or whatever. So yeah we did that album in 2015 and I really loved the response that I got.
When you release a bunch of singles you can build a huge fan base for sure but I think with an album you get a certain connection and you create an experience for people that are a bit more in-depth and a bit more real. After the "Rise Tour," we started my label This Never Happened, which is the label that the new album is coming out on. In 2017, I kind of started to get the itch to make another album, so the second half of 2017 I was putting this album together. I think what I wanted to do with this album especially was to create something that really flows together from track to track and feels like one entire body of work. I feel like the first album that I did was more like a collection of just the best songs that I had done in the last six months and that's when I wanted to be a bit more cohesive and a bit more specific sounds.
303: What can people expect from your upcoming show?
DG: So in 2016, we had just finished the tour for my last album. And we noticed that, compared to how I was introduced to clubbing, people were acting weird like they were being watched. We felt like people were not really letting loose and going crazy like the way I remember myself doing when I would go see my favorite performer. I feel like because everyone is always being recorded and everybody's recording videos and posting tons of pictures on Instagram and Snapchat, it was really inhibiting people from being able to experience the shows and enjoy just letting loose for four hours. There are a few venues even in America, obviously, the most famous one is in Berlin, Berghain, where they don't allow any pictures and you get like immediately thrown out the front door if you try to take a picture. So we were aware of that small movement and we decided to just say, "okay, we're not going to allow any filming, cameras, cell phones at our shows." So that was the whole impetus of the "This Never Happened" concept. This upcoming tour, we're continuing that concept.
303: How do you make sure people don't take photos?
DG: Ninety percent of it at least, I would say, is just communication. We make such a big fuss about it on our social media, throughout our ticketing pages and Facebook events and everything. So if you want to buy a ticket to one of the shows you have to click through these things that say you're not allowed to take any photos. So ideally nobody shows up to the show and is surprised. But just in case they don't know about it, when people are entering we have this service tape — it's long and it goes around your front and back cameras and says 'this never happened' on it.
If you're interested in learning more about the This Never Happened concept go here. If you plan on attending a Lane 8, make sure to leave your phone at home.
Tickets for Lane 8's upcoming Ogden Theatre show on March 23 are available for $20 here. All photography by Amanda Piela.