What does jewelry have to do with feminism? For designer, Cassie Herzog, the two are inextricably linked. Herzog is the creator of Lux & Luca Jewelry Co., a feminine and edgy line of accessories that is particularly appropriate paired with the current movement toward female empowerment the country is experiencing. Herzog hammers messages like "Defy," and "Darling Be Daring" into gold, sterling silver and copper bracelets and rings, with the hope that when people look down at these creations, they'll feel encouraged to do just that.
"I want these to be inspiring, especially in this shitball political climate, the way #MeToo and all of these things that are happening are," explained Herzog. "I think being able to look down at your wrist every day and see 'Nasty Woman' or 'Do Epic Shit' will inspire women to do their thing, speak their mind and not let the man get them down."
Herzog's latest creation is a line with a philanthropic component.
She will donate 25 percent of the proceeds from her "Time's Up," cuffs to RAINN (Rape, Abuse & Incest National Network), the nation's largest anti-sexual violence organization.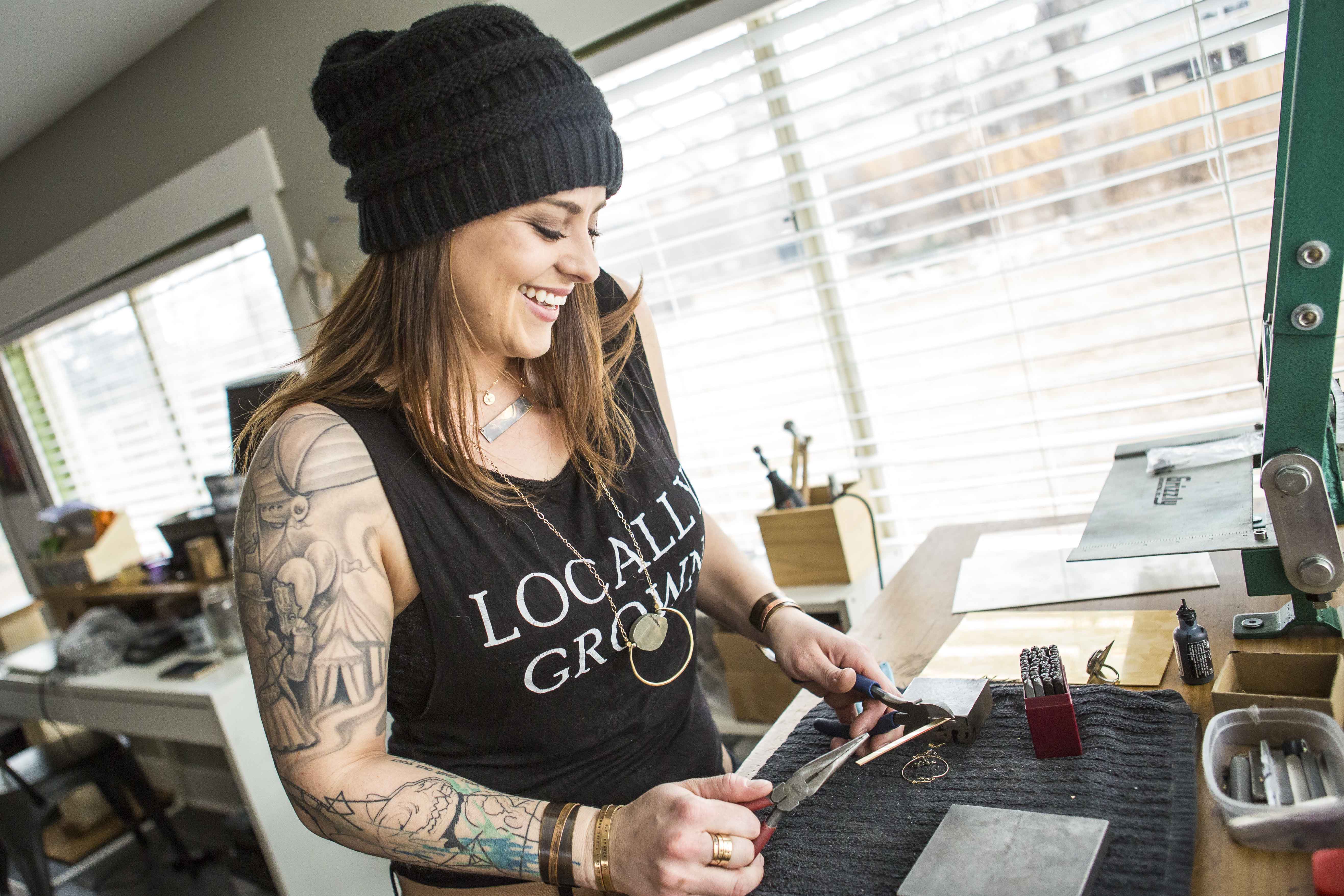 Herzog has always been a bit defiant. "I played hockey and football and hung out with dudes, and I was a smart-ass little kid who had a hard time with rules and boundaries," she said. "Luckily, I learned the value of the hustle and how to work hard from my mom, who was a single mom." After putting herself through college, Herzog moved to Denver from Santa Barbara, California on a whim in 2010. Without a job or a solid support system here, she needed to find something to occupy her time. She decided to start making feather earrings as a hobby inspired by a trip to Burning Man. "I had never done anything like that before, so it was crappy craft store shit that I would wear out, but people responded," Herzog said. "Eventually, I just got better and better, and before long, people wanted to start buying stuff off of me, so I got a business license and made it legit."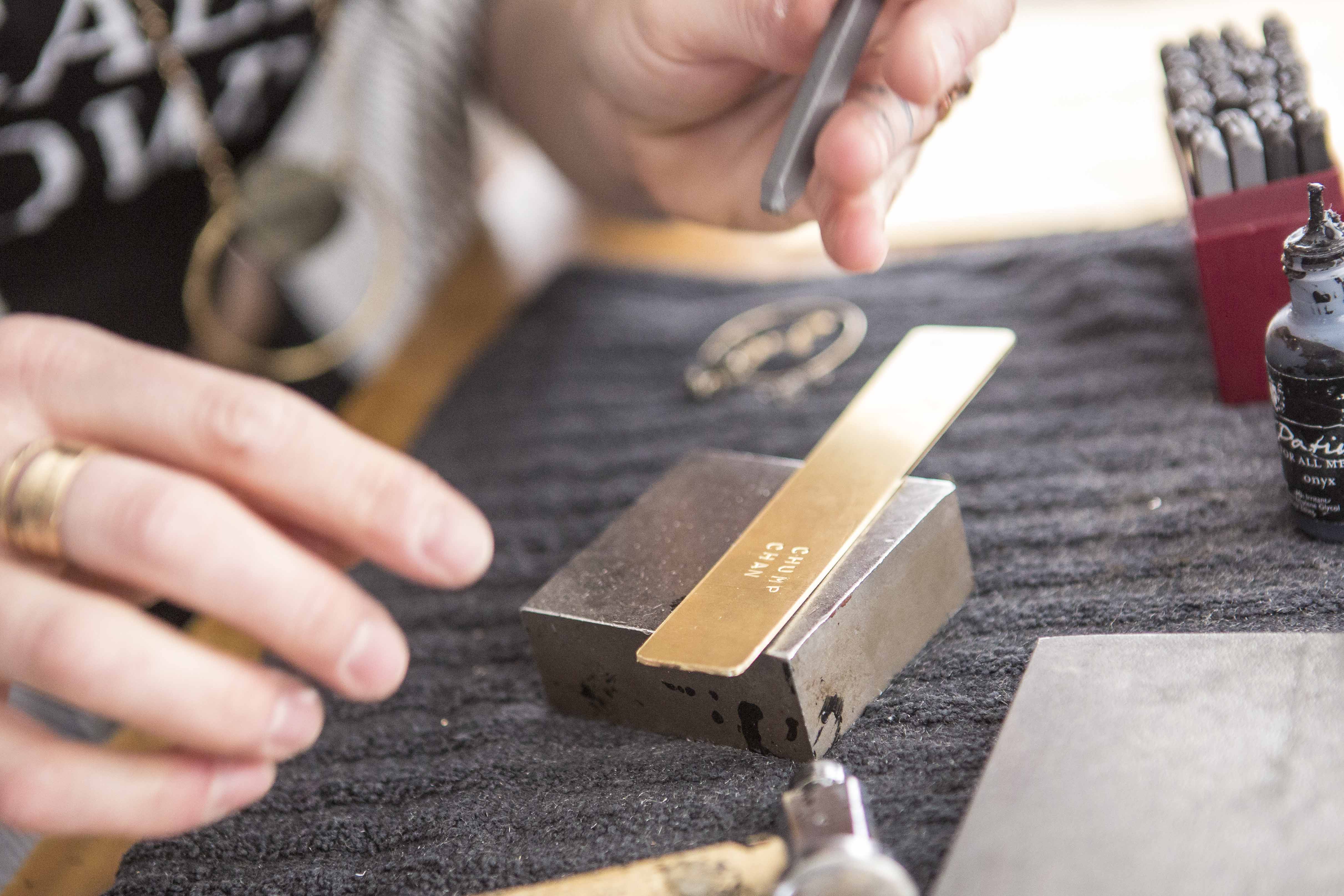 Her first company was called Broken Revolt and featured accessories inspired by Herzog's love of steampunk. In 2012, Herzog won an award from RAW Artists for accessory artist of the year. She realized she really had talent and could make a life for herself doing something she loved.
In 2015, the steampunk trend waned and Herzog decided it was time to switch gears, so she started Lux & Luca. "Broken Revolt will always have a special place in my heart, but I'm not the type of person who likes the corporate structure, so I needed to rebrand if I was going to make this a career," she said. "It's been an amazing experience that turned full time about a year and a half ago."
To set herself apart, Herzog created a jewelry line that mirrored her own personality. "I'm kind of brash and outspoken and I say 'fuck' a lot," she said. "I'm just kind of out there and a no bullshit person, so being able to pair that theme with beautiful materials is what sets me apart."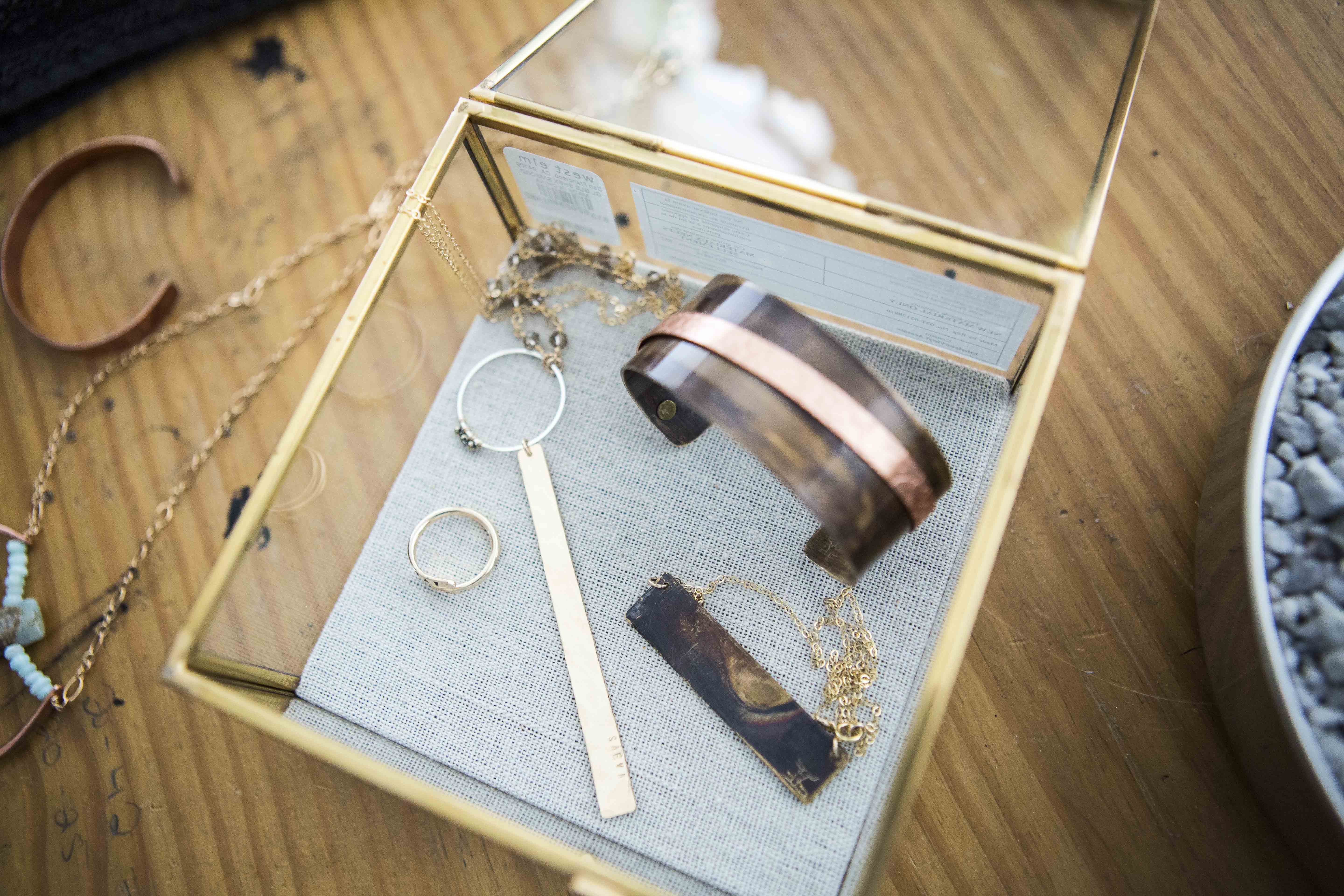 Although she enjoys her role as an unapologetic jewelry designer, that's not the complete picture. Herzog also creates delicate earrings and necklaces, as well as custom jewelry that can reflect a specific individual's personality. "I'm fine with people knowing me as a feminist, but I was a little hesitant to put that kind of honesty out there, because there are other pieces of me," she explained. "I'm also sweet and I make a wide variety of things, so I have jewelry that can be representative of who anyone is, what they dream and who they want to be."
In 2018, Herzog plans to focus less on doing markets and ramp up her wholesale business, possibly in other states. "The craft shows are so physically taxing and emotionally draining, and I want more time for myself," she said. "I love Colorado, but there is more for me out there, even though I don't know what the reception is going to be." Her main motivation to move forward is to follow her own advice and take control of her future, regardless of potential rejection from new communities in other places, although Denver will always be her homebase. "Denver is such an amazing community, I'm terrified to go anywhere else, because I'm not sure I'll get the same response," she said. "This community is so fantastic and supportive that it makes me emotional thinking about it, and I feel so lucky to be here."
All photography by Amanda Piela.