Pissed off at our political climate? Ever want to scream out "fuck you!" to our President? Look no further than One Flew West's latest EP, Trial and Error – a punchy, no-nonsense creation that isn't afraid to say what many of us are already thinking. With commentary on our current state of affairs, as well as other themes including the impending doom of adulthood or being an antisocial home-body, the EP articulates everything one could feel being a young adult in America.
The band released the EP's first single (and title track) back in November, providing a promising future for the rest of the work. "Trial and Error" can be found occupying Spotify-curated playlists, such as The Scene and Pop Punk's Not Dead (both with well-over 250,000 followers) and has been featured by Alt Press, idobi Radio and many others. Without restraint, the single sets a provocative and unapologetic tone that beautifully carries throughout the remainder of the production.
Following is "What Do I Know," a whimsical, coming-of-age track that preaches to every millennial still trying to figure out what the fuck they're doing with their lives. "I don't need your questions, I just want to do my own damn thing," lead vocalist Linden Jackson unashamedly declares. The track provides an all-too-needed reminder to enjoy one's adolescence and avoid growing up at all costs – it's only a trap after all. Similarly, "Staying In" looks at another millennial conundrum – whether or not spend your Friday night "staying in at home" or putting on your social-pants and going out. Yet Jackson ultimately makes the correct decision and cuddles up to a bottle of whiskey instead.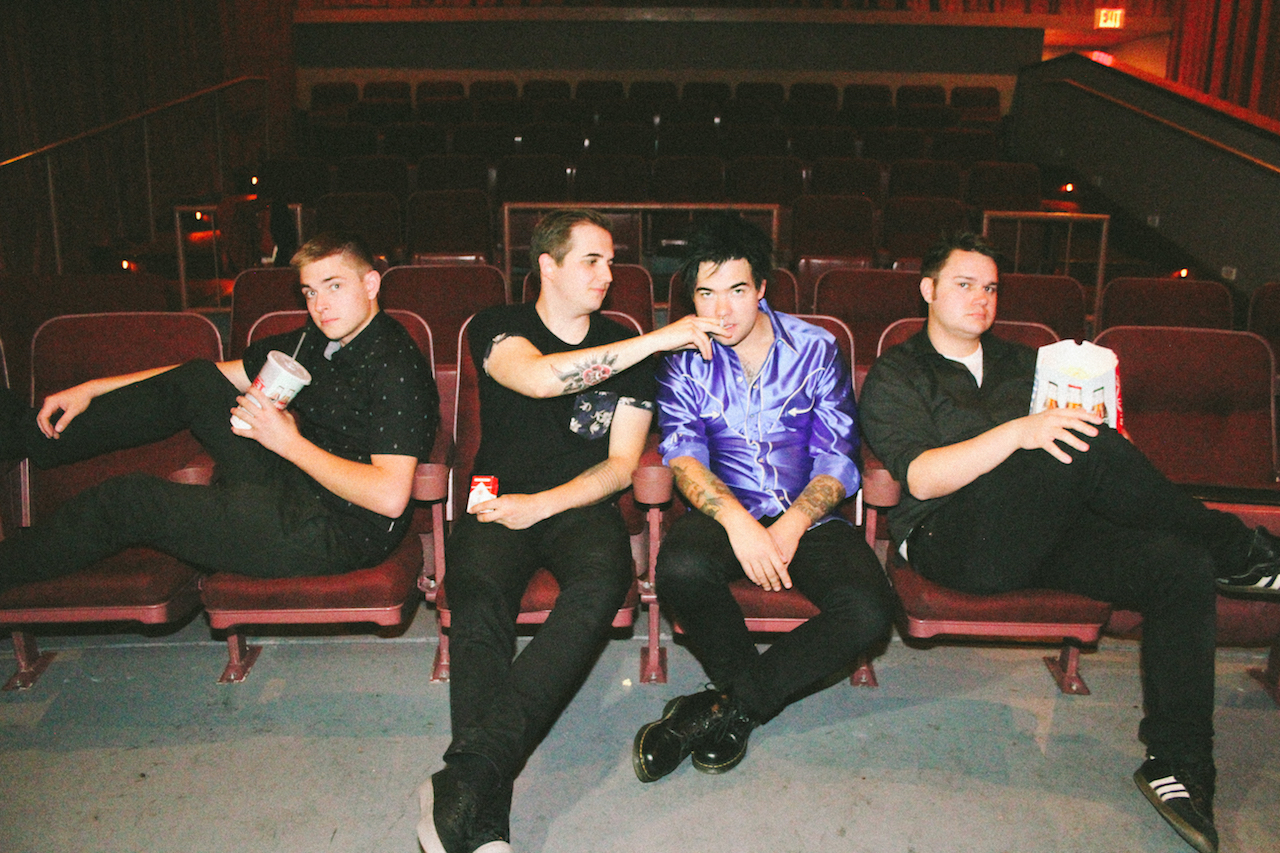 By the third song, love finally enters the scene, exhibiting Trial and Error's vast spectrum of subject matters. "Best Worst Thing" demonstrates the band's dedication not only to their music but to their relationships as well, claiming, "I won't give up on you, no I can't give up on you." Lastly, the EP's final track, "Out of Time," also examines relationships, this time focusing on love's expiration date and fleeting nature.
"I wanted this EP to provide a youthful, whimsical and honest outlook on life whether the subject matter is growing up, being in love or being fucking pissed off at someone," Jackson shares. "Trial and Error represents somewhat of a metamorphosis for us as a band…As a writer, I always tend to go towards the darker subject matter, so this EP has been a brilliant opportunity for me to do something a little different and I couldn't be happier with the final product!"
Establishing themselves back in the summer of 2010, One Flew West began as a high-school garage band in Longmont, Colorado. Now based in Denver, the group is influencing both Colorado and national music scenes. If you're looking for a night to embody your teenage-angst phase, head over to the Bluebird Theater on January 25. Doors open at 7 p.m. and tickets are $10.