Denver's River North district has become one of Colorado's fastest-growing neighborhoods in recent years.  Named as one of Lonely Planet's top 10 neighborhoods to visit in the US, this eclectic area on Denver's north-side is teeming with newly opened breweries, art galleries, restaurants and yes — coffee shops. Among the new kids on the block is Blue Sparrow Coffee — and founder Jeffrey Knott is no stranger to Denver's ever-expanding coffee scene.
"I've helped open coffee shops all over Denver," said Blue Sparrow founder and owner Jeffrey Knott. "Thump, Pigtrain, Novo in the highlands and Prodigy. After doing that I was like you know what, I really like this opening thing and I think I'd like to try it out for myself."
READ: 5 Under-the-Radar Denver Coffee Shops You'll Want to Check Out
Knott fell in love with Colorado while attending Fort Lewis college— and after a stint in the New York investment banking scene, realized he was more interested in coffee than copy machines.
"After graduating I went into finance in New York and hated it," said Knott. " One day I was like, I'm going to grow a beard, move back to Colorado and get into the coffee scene because I kinda loved it."
Knott first entered the Denver coffee scene with Fluid Coffee Bar in Uptown which ultimately led to his others endeavors.
"Blue Sparrow is the first that I've opened on my own," said Knott. "So it's kinda fun to be like, 'this one's mine, it's not someone else dream, and it's exactly what I feel a coffee shop should look like.'"
This slideshow requires JavaScript.
Opened in April of 2017  — Blue Sparrow occupies a petite 470-square-feet on Blake Street in RiNo's Backyard on Blake. The name is a reflection of its size, similar to the small nature of a sparrow and the vibrant blue notes strewn throughout the shop.
Apart from Blue Sparrow's neighborhood location, what separates this tiny nook from other Denver coffee spots? First, the shop features a new coffee from around the globe each week. From the east and west coast's of the US to Canada, Germany and local Denver roasts — the Blue Sparrow team has utilized their individual travels to bring in a range of roasts.
"We feature a new roaster from around the world every week," said Knott. "Every time you come in here it's like, what part of the world are you featuring today?"
In addition to global options, Blue Sparrow is keeping it local. Knott is keeping Denver in mind by partnering with local wholesale provider Enzo The Baker and local roaster Sträva Craft Coffee for select tap and beans.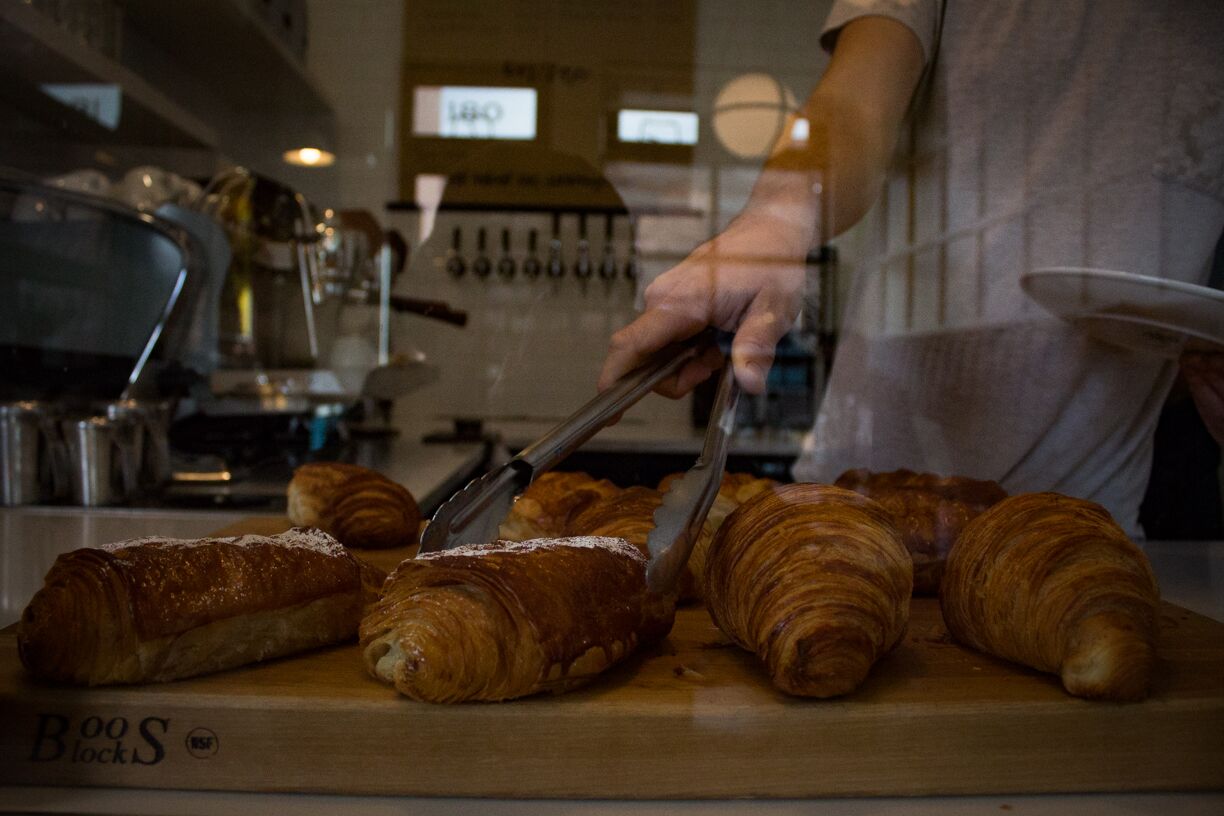 "We love Sträva," said Knott. "I always keep their beans on the shelf and their hemp-oil CBD infused coffee on tap."
READ: Denver Cafe's CBD-Infused Coffee Might Be the Best Hangover Cure
With craft coffee on the rise in Denver every owner, roaster and barista is vying to separate themselves from the pack. Blue Sparrow is attempting to stray from the masses in one unexpected way — by doing away with pour-over coffee, a method of coffee preparation that has in recent years become increasingly popular.
"Pour-over takes so much time to prepare for the same result as a filtered coffee," said Knott. "We use a four-step water filtration system that produces a superior cup of filtered coffee — between that and the coffee roasters supplying us we offer something superior to a pour-over, something that we can give the customer in 10 seconds versus 10 minutes."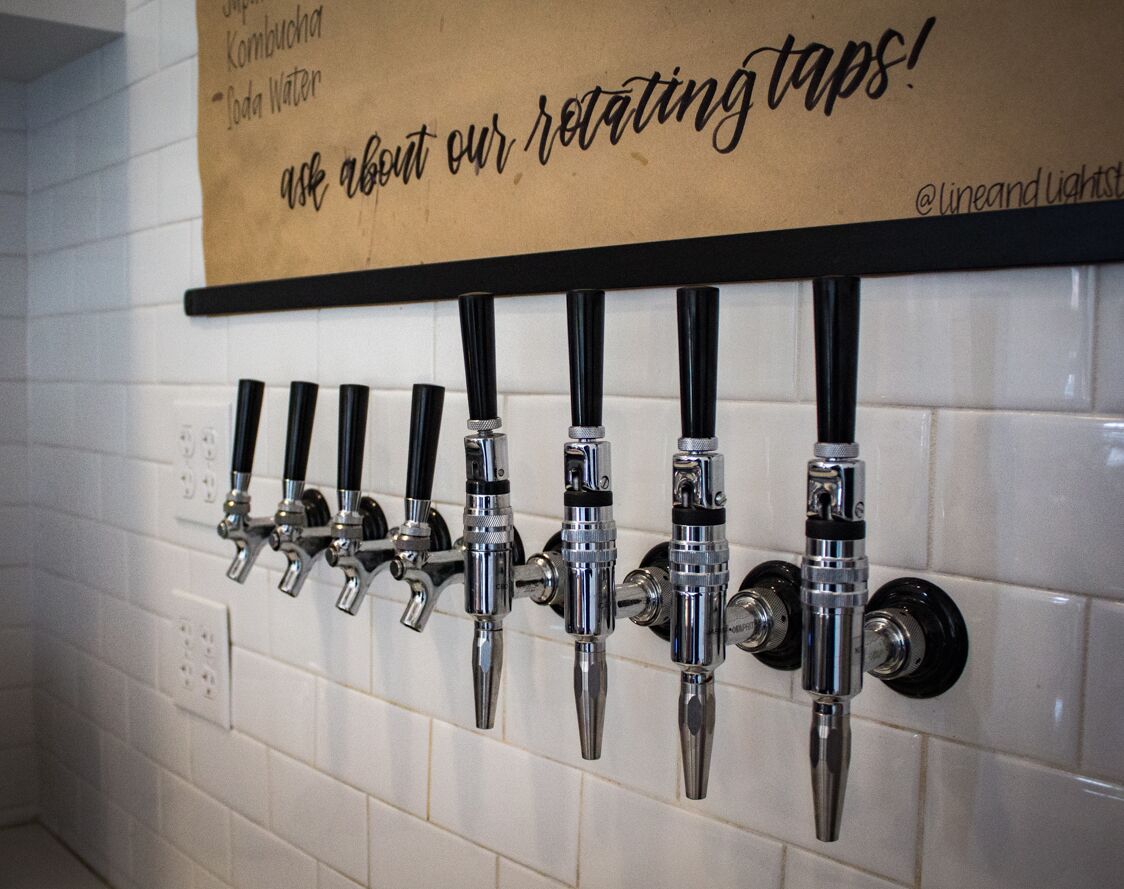 This may be a let down for lovers of the pour-over, luckily Blue Sparrow is serving up options outside of the coffee world. From Upstart Kombucha to blueberry soda, golden lattes and matcha, they have something for all palettes — and the RiNo community is loving it.
"The cool thing about this area [on Walnut] is that it's all residential — even though we're in the fastest growing neighborhood in one of the fastest growing cities, it's quiet and peaceful and it feels like a community," said Knott."We're a place where locals walkover in their sweats, grab a cup of coffee and hang out — and that's exactly what we want to be."
_________
Blue Sparrow Coffee is open daily from 6:30 a.m. to 5:30 p.m. Check out all they have to offer here.
All photography by Kenneth Coles.