Angilina Taylor spent the last 15 years designing shoes for large corporations, so when it came time to start her own company, she knew exactly what she wanted to do — create small batch, artisan footwear.
"It came to a point where I was designing shoe styles for companies that were mass producing 10,000 pairs, and they were completely disposable," she said. "I wanted to return to the craft of making shoes in much smaller runs by artisans rather than big box retailers." She and her husband, Mike, started 5028 in 2017 as a way to bring modern footwear with thoughtful details inspired by classic designs to Denver. 5028 is a pledge-to-buy marketplace, so each shoe design is only produced following a campaign during which people prepurchase the shoes, ranging in between $165 and $250. Customers are introduced to new designs through social media, events and pop-up shops. They then purchase the shoes during the campaign process. If the goal of 60 pairs is reached with a maximum of 500 pairs-the campaign proceeds into production, which takes six to eight weeks. If the goal of 60 pairs is not reached, 5028 refunds each purchaser in full.
Inspired by Kickstarter, it's the couple's way of eliminating unnecessary inventory and waste. "It's such a fun way to get people involved in the whole process and give them the opportunity to tell us what they like," said Angilina. "It's also an effective way to reduce waste, because we have the orders secured ahead of time, so we know exactly how many pairs we need."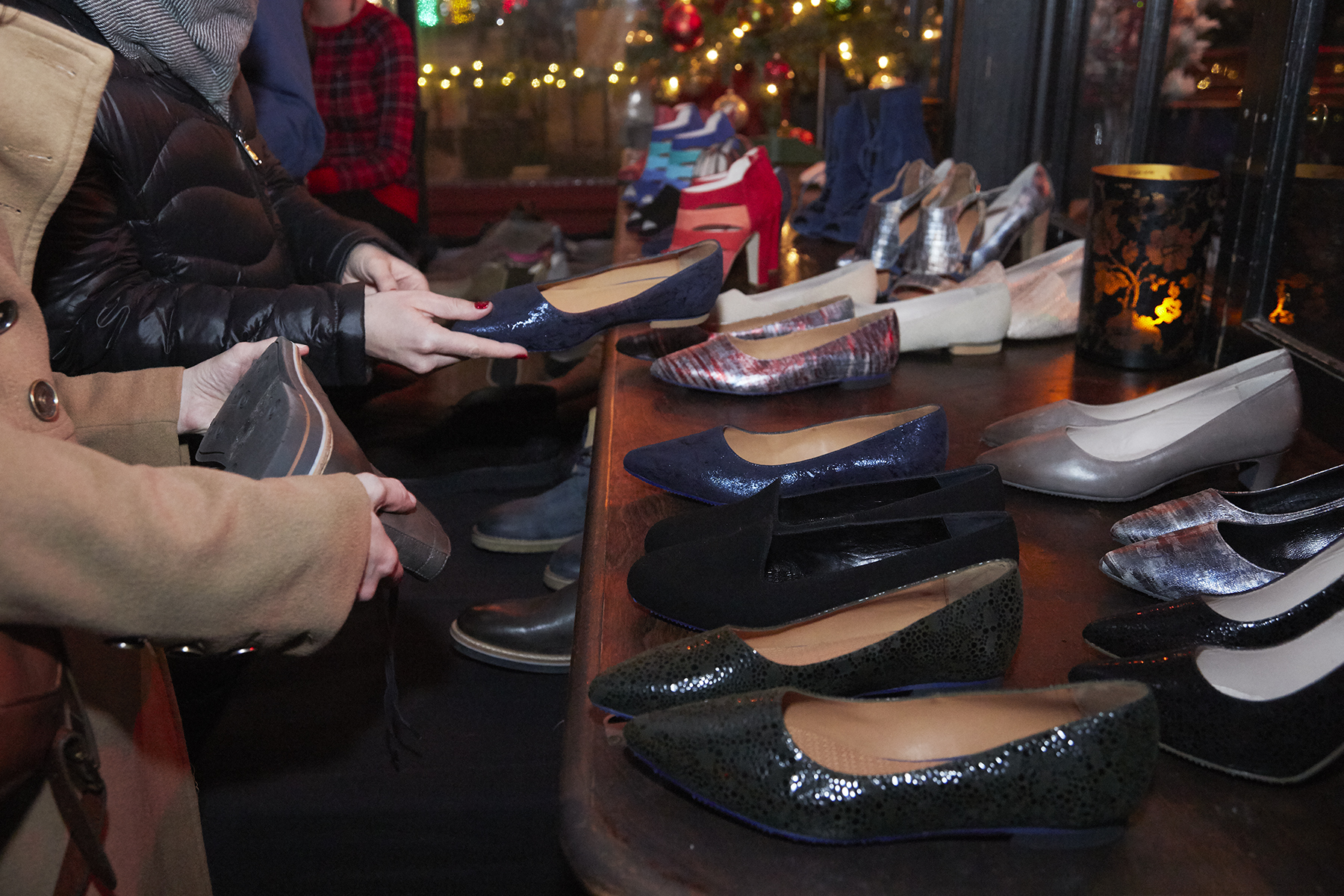 All of the men's and women's shoes are designed by Angilina and her team in Colorado in a variety of styles. Once the designs are complete, the shoes are cobbled in small facilities in Spain and Portugal. "We recently went to where the shoes are made and it was an absolutely amazing experience," said 5028 marketing manager, Mary Kathryn Mollohan. "Complete strangers were coming up to us and thanking us, because their sons or other family members work in the factories where our shoes are made, and they were so excited to be a part of it." The power of positive connections is a strong theme that runs through every aspect of the business, even the name. 5028 is the numerical portion of Taylor's grandparents' address, a place she describes as the cornerstone for the neighborhood where she grew up; a place where people came to debate, inspire, learn and celebrate.
With 5028's first run of designs back from the facilities overseas, Angilina and Mike are anxiously awaiting the city's response to their dream. "It's been a crazy journey so far, but I wouldn't want to be doing anything else," said Angilina. "We're trying to offer something creative, and there is so much talent in the factories we work with, so I hope people love what we're doing as much as we do."
Photography by Rebecca Grant. 
This slideshow requires JavaScript.