In preparation for her first headlining Denver show, 303 Magazine interviewed Tei Shi (real name Valerie Teicher) before her sold-out San Francisco show on her "Crawl Space Fall Tour" (Chapter Three, to be exact). Her first album, Crawl Space, came out this year and has gotten tremendous traction. The attention is easy to believe after listening to the most popular song off the album, "Keep Running." Tei Shi's Denver show is the last stop on her Crawl Space Fall Tour, already setting it up to be a bumpin' night at Larimer Lounge. Get to know the artist before Tuesday's show below.

303 Magazine: What do you want people to know about your music?
Tei Shi: I guess I kind of feel like everything I want people to know about my music is in my music. When asked to describe it, I just want people to listen to it. I want to be able to take people out of the real, current, physical place and tap into an all-enveloping thing. I tend to think that the music I connect to puts me in a spell or trance, or mood that is outside of, or enhanced from the reality I'm in. So that's what I want to do with my music. Especially with playing it live, I want to create a shared experience. I'm much more interested in playing the music for people rather than talking.
303: Can you tell me about your evolution as an artist?
TS: I was originally working out of a kind of DIY space where I recorded music on a laptop and put it online. The first few things I released were unintentional — very raw. I was not really approaching it from a standpoint of 'I'm going to be an artist,' it was more of me experimenting on a personal level and then putting it out there. From that point and this album, there's been a big growth for me — putting it out on a label, having toured off of my EP and realizing that this is now my career and this is what I want to spend my life doing.
The EPs I put out before the album I put out pretty quickly. Projects are usually tied to a certain moment in my life. The album spanned across 1.5 years, so during that time I had time to gather inspiration and influence and figure out what I wanted and the artist I wanted to be. It brought me to a place where I wanted to explore a lot of different styles and genres, and the influences I've grown up listening to — very diverse. By stepping out of indie-electronic space, I gained more confidence in my voice. I used my voice a lot more. I'm not afraid to attach the project to myself more than I had in the past. With the album, there's definitely a growth between my EPs and album that I would want people to listen to. I would love for people to listen to the album top to bottom because I wanted to make a cohesive album that takes people through a journey.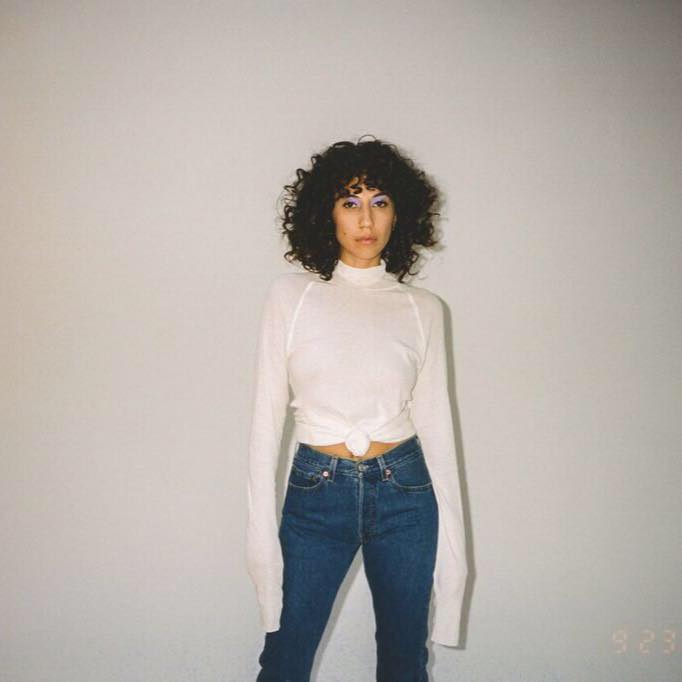 303: What/who are your musical influences?
TS: It's all over the place — classic rock and folk music because that's what my parents listened to. Spanish and Latin music — I spent my childhood in Columbia and that's where my parents are from — but also pop music of the early '90s that my sisters were listening to. I got into R&B in my teen years, and then jazz, soul [and]  electronic. My influences play into my music but it's a very subconscious thing, like picking up bits and pieces everywhere and then when I sit down to write, those things work in, rather than drawing direct influence from an artist.
303: When you're making music, do you focus on one thing more than another?
TS: [I focus more on] melody and vocal arrangement because I don't play an instrument well enough. My primary instrument is my voice, so when I'm writing, I start a lot of the time by building vocals and lyrics and the melody and those play off of each other. A lot of the time I'll just write a song all on vocals and the instrumentation will come later.
303: Are you nervous about fame destroying the soul of your music?
TS: I don't worry about fame. I don't think about it very much, I guess. I feel like for me, "fame" would be like a side effect of me achieving success and recognition in my creative pursuits. It isn't a goal in itself. I would like to be creatively successful, which leads to fame, and that's cool but the most important thing is me being successful and doing what I want to be doing. What I think about more [is] not so much fame, but the environment and the music industry and the pressures that come along with that. I just want to remain in control of what I'm doing and the kind of music I want to make and how I release things — those are the things I would be afraid of being taken away from me.
303: Do you have a favorite song to perform?
TS: It kind of varies from show to show. One of my favorites to perform is called "Justify." It's fun because people get down with that song. There's a heavy bass and people feel it. The vocals are more intense than other songs, too.
Tickets are still available for Tei Shi's October 24 performance at Larimer Lounge here.