Tash Sultana's story is one built from ashes. The 22-year-old multi-instrumentalist/singer-songwriter had been on the streets as a self-described drug addict by the age of 17, leading to a full-on drug-induced psychosis at the same age. To say she had a lot of life lessons under her belt would be an understatement. Turning to her prodigal skills as a musician, Sultana rose like a phoenix, managing to dig herself out from her despairing situation. Stopping by the Ogden Theatre Monday night, Sultana was a vision of the very same resiliency that got her through, all the while demonstrating the importance of belief in oneself.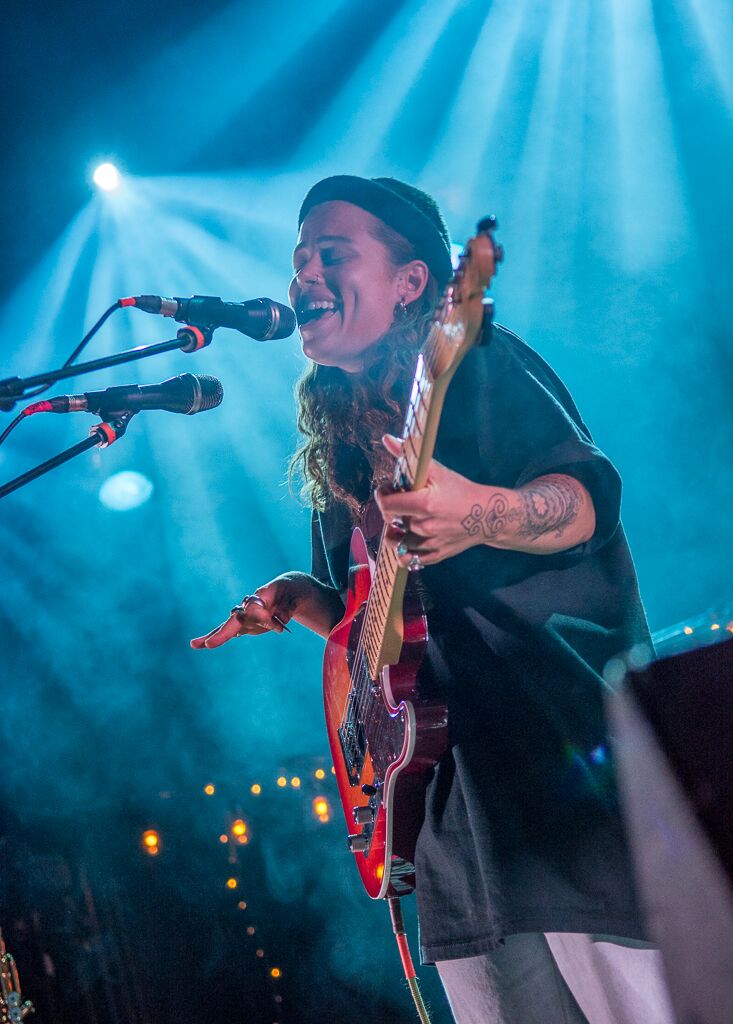 Fellow Australians, The Pierce Brothers, took on the role of lighthearted entertainers as they opened the show. Brothers, Jack and Pat Pierce had a manic charisma radiating through them as they ran the gamut of their many instruments on stage. Between gleaming half smirks and mischievous glances to one another, the boys would tumble across the stage, double up on the other's guitar, whip out a didgeridoo on occasion and even maintain the steady rhythm on drums all the while singing their songs. How they managed to organize the many sounds they were creating into coherent songs was anyone's guess, but they managed to do the job and a damn good one at that. The audience ate up every minute of their performance, lending their feet and hands as percussion and their voices as a chorus. It was so downright entertaining, many in the crowd put their drink orders on hold to take in the spectacle that was happening on the stage.
Their antics were not without substance either. Revealing the nature of many of their songs, like "Genevieve," a song about their sister's cancer, the band managed to inject a certain fortitude into to the playful performance that made the showing ever more impactful.
Changing over from the Pierce Brothers, it was awe-inspiring to see Sultana's stage setup come to light. Featuring multiple guitars, drum kits, a pan flute, a trumpet and what must have been around at least 20 effects pedals, Tash Sultana came with an artillery of instruments at her disposal. When she arrived on stage it was with rather inconspicuous but with an undeniably self-assured swagger. Grabbing her guitar, her usual weapon of choice, Sultana began her set with the exacting focus of a perfectionist.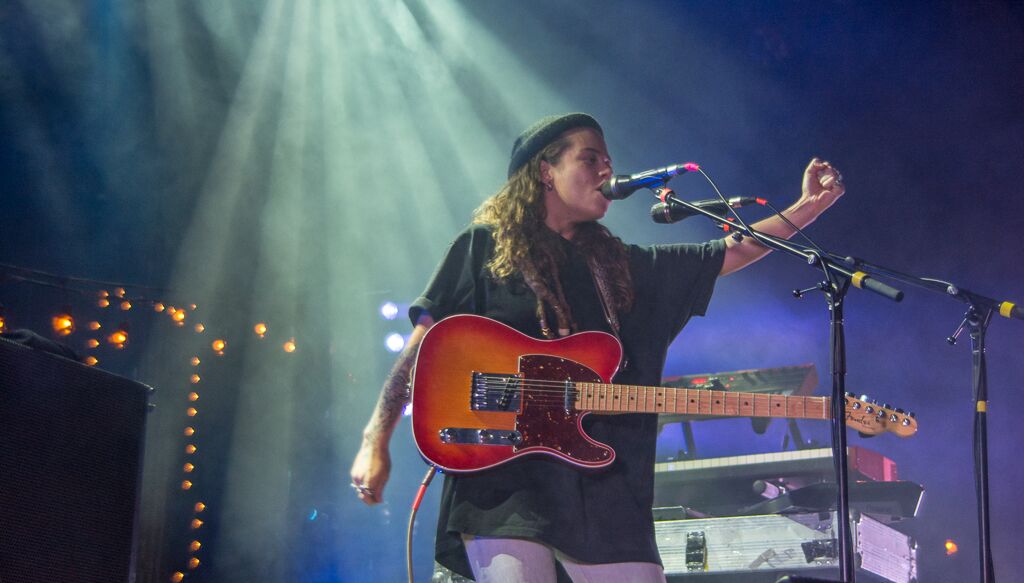 Her songs, starting out as mere fragments of ideas would blossom into lush soundscapes, soaked in reverb with an ever so subtle hint of reggae inflection. Her voice, a course mezzo-soprano would pierce through the atmosphere she'd create resembling less of a voice and more of an instrument itself. The audience would stand completely rapt in the meticulous process with which she built the tracks, thrusting her petite body across pedals, occasionally beatboxing and bobbing her head constructing the bridges to unite all her separate elements. Relatively few recognizable songs emerged, but that didn't dissuade the crowd from clinging to the music she was making and unleashing their energy when all the pieces came together. Had she, in fact, had a band, they'd undoubtedly be out-skilled in every respect, as Sultana proved herself a jill of all trades and surprisingly a master of them all.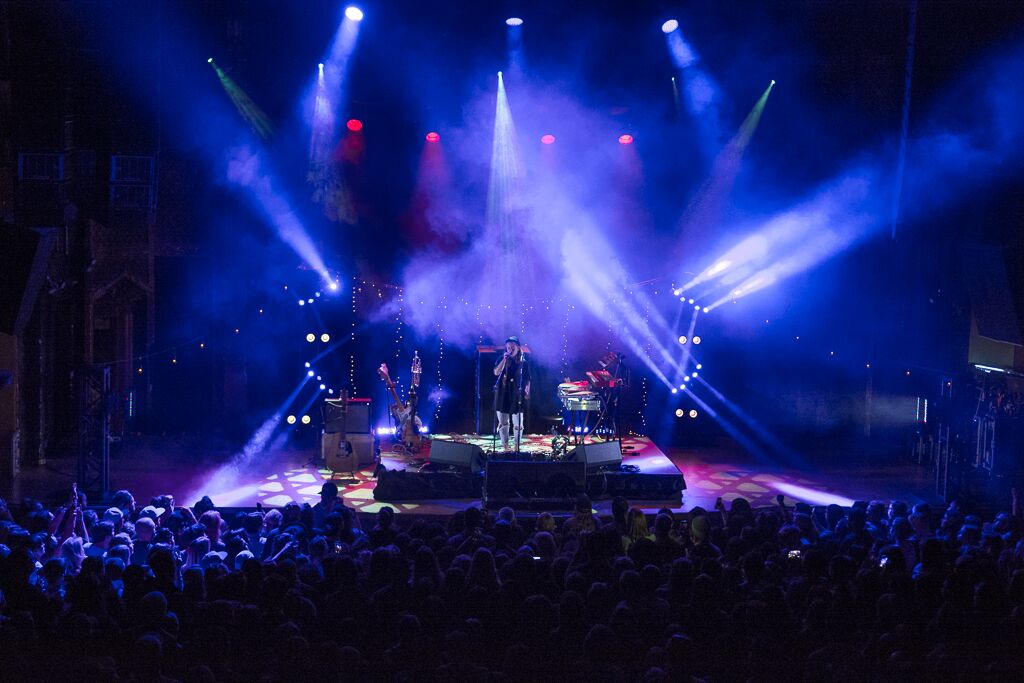 While Tash Sultana is a versatile instrumentalist, nothing compares to her wailing on the guitar. When Sultana grabs hold of the instrument, she lets loose a furious display of prowess. For as dark as her past may have been, it often felt like she channeled all her previous self-doubt and anguish into playing. She made her guitar shriek, snarl and even cry through her tracks, and as she would, her body would recoil and lurch as if she was exorcizing her demons. It was the type of playing you could feel in the very depth of your soul.
Sultana isn't just another 'one-woman band' operation. She is a woman on a mission turning the psychosis that once affected her mind into an absolutely mental showcase of her talents. As soaring as her guitar and as glimmering as her voice ringing out on high, Sultana's empirical statement was that of believing in oneself being the most powerful asset one has. As powerful, perhaps, as a phoenix rising from the ashes and setting the sky aflame.