This is an entry in an ongoing series for 303 Magazine, which will profile a range of industry professionals and the stories behind their tattoos. It is our intention to highlight the talents of local tattoo artists where possible while demonstrating the narrative power of imagery by putting front and center a form that continues to fascinate the curious.
It's a common misconception among both the inked and the bare skinned that all tattoos on a person's body come with a special meaning, story or significance. While this may often be the case, a great deal of tattoos are done simply for aesthetics. For Paige Keener — a server at Cherry Creek's Departure — tattoos have been an extension of her artistic disposition from the start. As an avid illustrator and watercolor painter with a keen eye and original artistic sensibility, Paige has developed a distinct style with a few overlapping themes — but mostly, just an overall sense of good taste. There's a bit of comedy, a few homages to Star Wars, wild dogs of several varieties and a jackalope fighting a snake. The highly original work is courtesy of several artists and many years of dedication. Keener got her first tattoo at 15.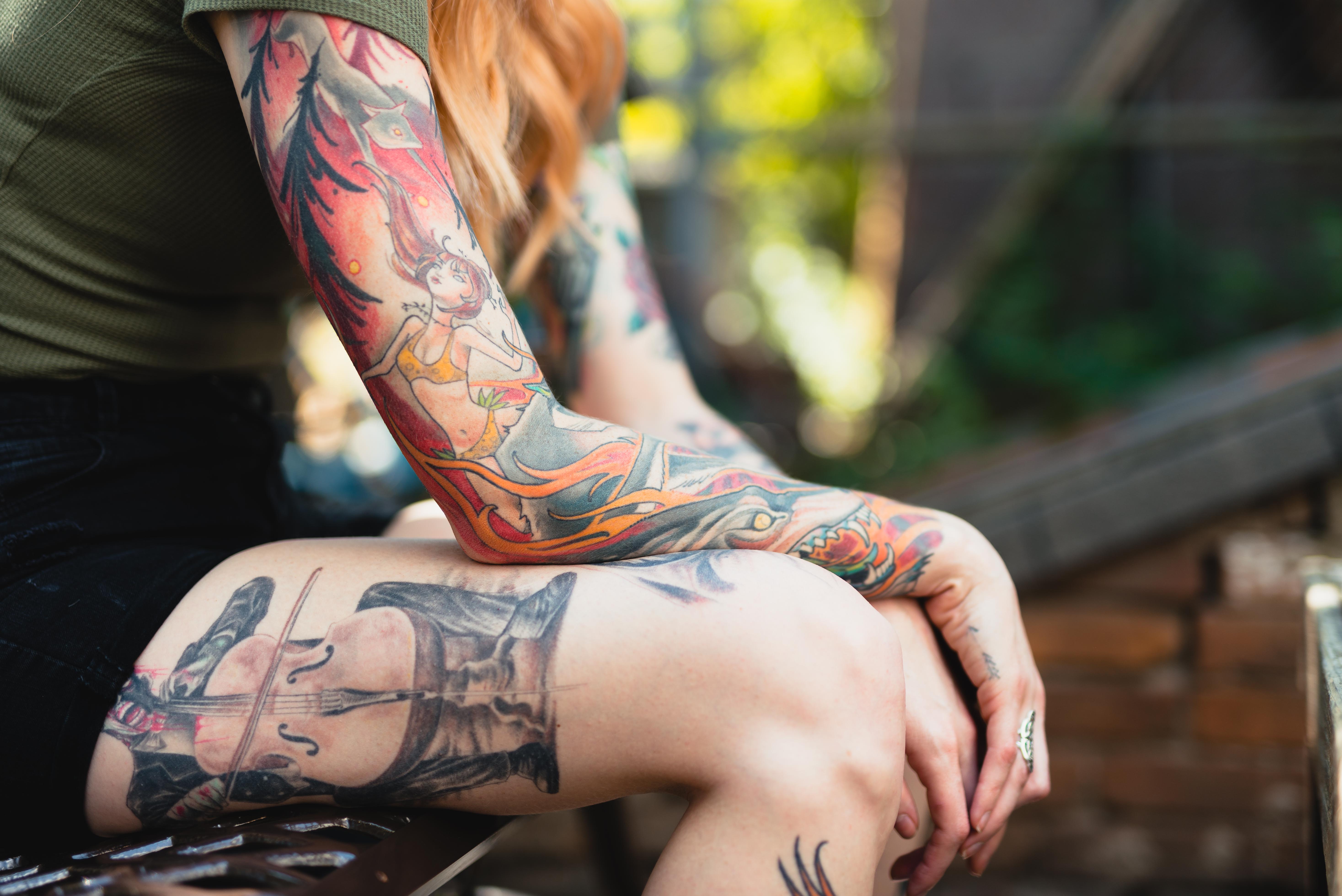 Looking at Keener's work it would be easy to assume that color was always the name of the game. However, it wasn't until she got the matching guns that line the inside of each of her arms that she decided to go the direction of the bright and the vibrant. Once the gun show was established, it was only a matter of time before the bright reds, greens and oranges that now dominate took hold. Having worked the front desk at Tribal Rites in Boulder, Keener gained access to some of the better names in the Colorado tattoo community and has since used those connections to excellent result.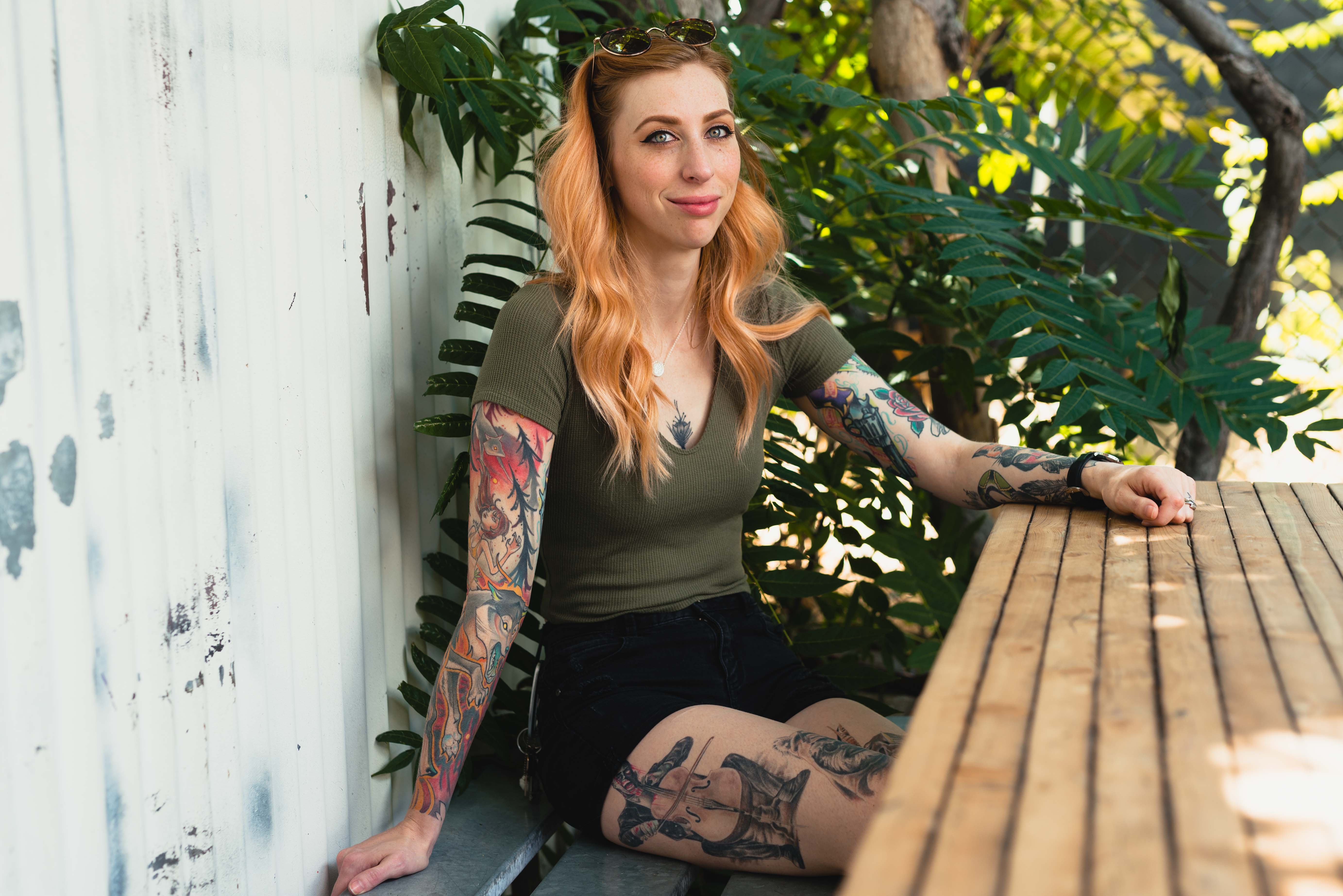 All of Keener's right arm was done by Curtis Burgess of Tribal Rites in Fort Collins. After asking for wolves, a forest fire and a wild child, Keener gave Burgess a fair amount of creative freedom to develop what ultimately became her most striking piece. The intensity and consistency of the sleeve make a serious impression, and Burgess' work achieves a sense of significant movement — swirling chaos fuels the beautiful composition. Other pieces — including the Princess Mononoke tribute on her back and the fox woman on her left forearm — were done by Andy Canino of Dedication Tattoo in Denver.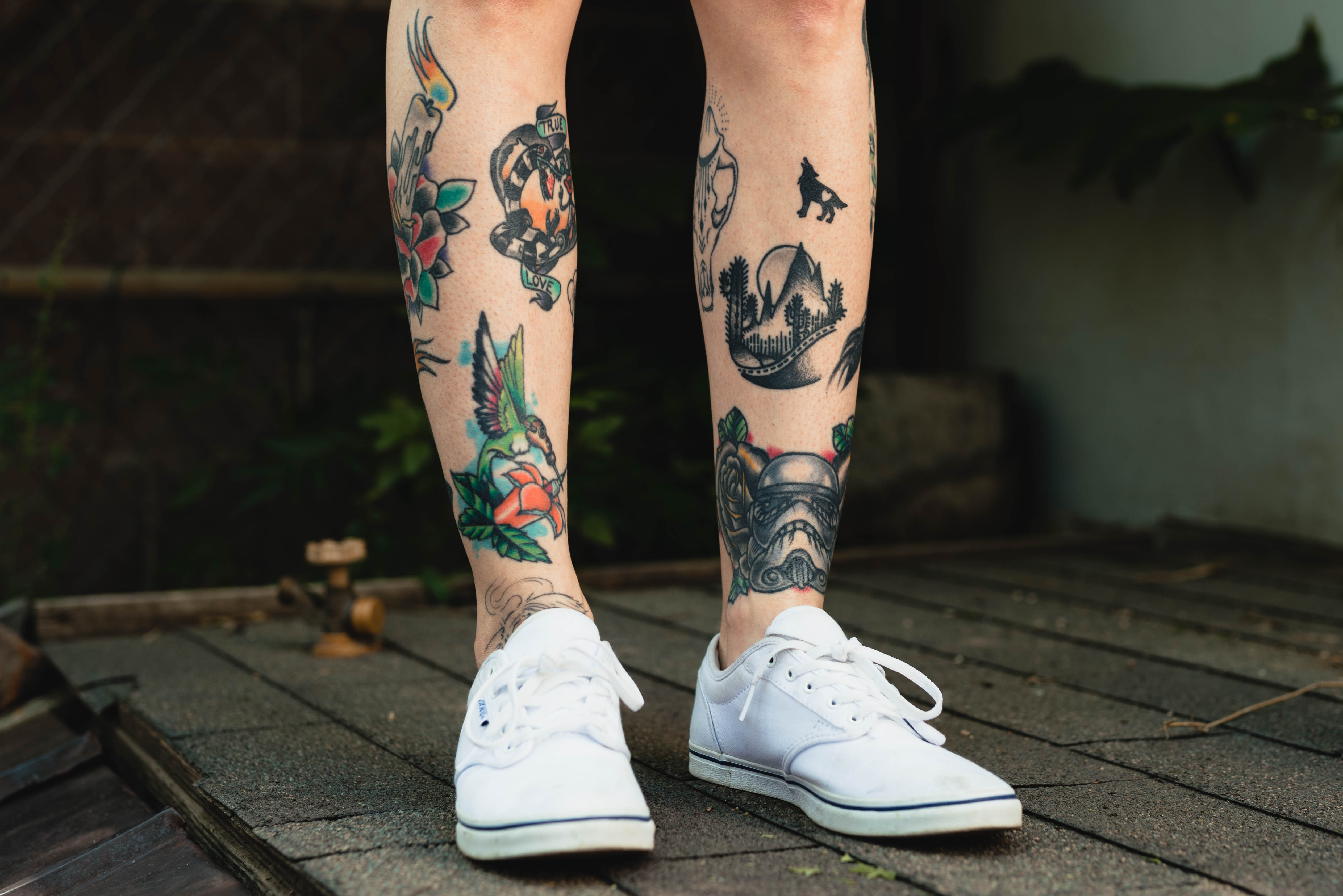 When not hard at work serving up creative Asian fare, Keener is hard at work running her own dog-sitting business (for inquiries you can e-mail her at [email protected]), traveling and planning a wedding to Departure's chef de cuisine, Taylor Stark. Her unforgettable work is yet another display of the great creativity and style that can be found within the food service community in Denver and beyond.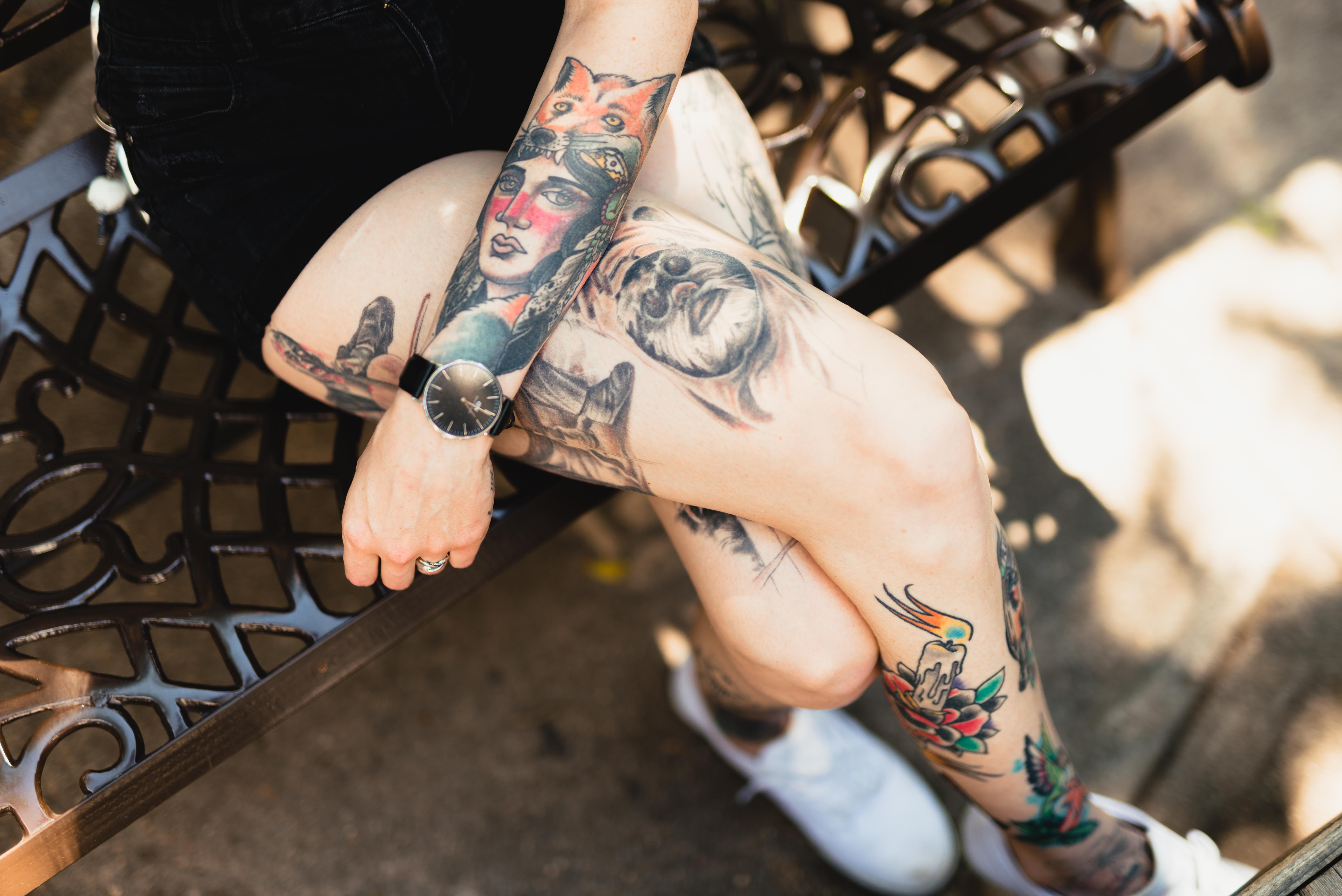 All photography by Alden Bonecutter.