While some lament the thought of Labor Day and the subsequent ending of summer, we think that fall's impending arrival forces us to make the most of the summer. So, this long weekend we encourage you to get out and enjoy the last bit of August however you see fit — camping, hiking or even exploring new restaurants and neighborhoods in and around Denver. Whatever you decide to do, make sure to listen to this list we made of some of the best local artists. From rock to Americana and even some country, we think you'll enjoy checking out our latest pick of five local artists to check out in Denver.
Ovalofsand
Colorado native Jesse Sandoval is a self-proclaimed DIY artist living in Boulder. He describes his latest album, Stronger/Stranger as "a concept album about falling into and coming out of depression." It's hard to pin down exactly what genre Sandoval is playing into, but perhaps his track "Thumb Tacky" is the best representation of his music. It's subdued without being boring and has an almost eerie-like quality to it. His music tends to start out quiet and controlled and eventually builds with intention and strength. Another favorite track is "Life Cycle" for its ethereal quality and hushed vocals. At nine songs deep, Stronger/Stranger is a good first showing for artist Ovalofsound.
Surrender Signal
When Surrender Signal first wrote to us describing themselves as a "post-punk/weirdo rock band," we were immediately intrigued. They quoted the sounds of Slint, Unwood, Lungfish and more as influences. They released their first debut album, Landgrab back in May. We're partial to songs like "Box" because of their catchy guitar riffs and strong vocals. Other favorites from the band include "Australia" for more vocal inclusion and "Trigger" for a more slowed-down, steady sound. What we like about Surrender Signal is that their music is approachable without losing their own identity — something that is sometimes rare in our current musical age.
Wild Mountain
We're always excited when artists and bands come up with their own genre to describe themselves, and Wild Mountain is no different. They call their sound "Greengrass" which doubles as the name of their debut album. Wild Mountain is a six-piece band that fuses Celtic sounds with Americana, rock and bluegrass. Their six-piece band includes instruments like the fiddle, banjo, mandolin, guitar, bass and drums as well as vocals. Songs like "Stone Blood and Bones" bring us back to their folk roots with a heavy banjo influence and unique vocals by singer Sarah Jones. Their album Greengrass has a massive presence with 14 original songs. The mood of their music can vary by song but continuously maintains their Americana roots.
Bison Bone
Bison Bone holds strong roots in both country and Americana sound. They call themselves a "working class cosmic country band" that combines psychedelic rock and a darker, country feel. Perhaps most striking is the bands lead vocals — backed by long guitar riffs that feel more rock than country. Their vocals invoke their country sound while the instruments give way to that self-described psychedelic rock aspect of their overall sound. They have performed with notable artists like Isreal Nash, Corb Lund, American Aquarium and more. Check out "22" and "Will it Grow" first — their latest album History of Falling debuted earlier in 2017.
All Chiefs
We loved watching these guys perform at the Underground Music Showcase last month and have been stoked on them ever since. They released their latest EP, Fashion Forward last year and have been performing since its debut. The five-piece band formed back in 2013 and continues to produce a sound that infuses both rock and some pop. Their own take on rock has proved to be successful as they continue to grow and expand. Some of our favorite tracks include "Fast Friends" which showcases not only their instrumental talent but strong vocals as well. Mic Carroll's voice sounds like it could translate easily between genres — but we're happy he's chosen to use his voice in this genre of music. Some of our other favorites include "Pusher" and "To Die Trying."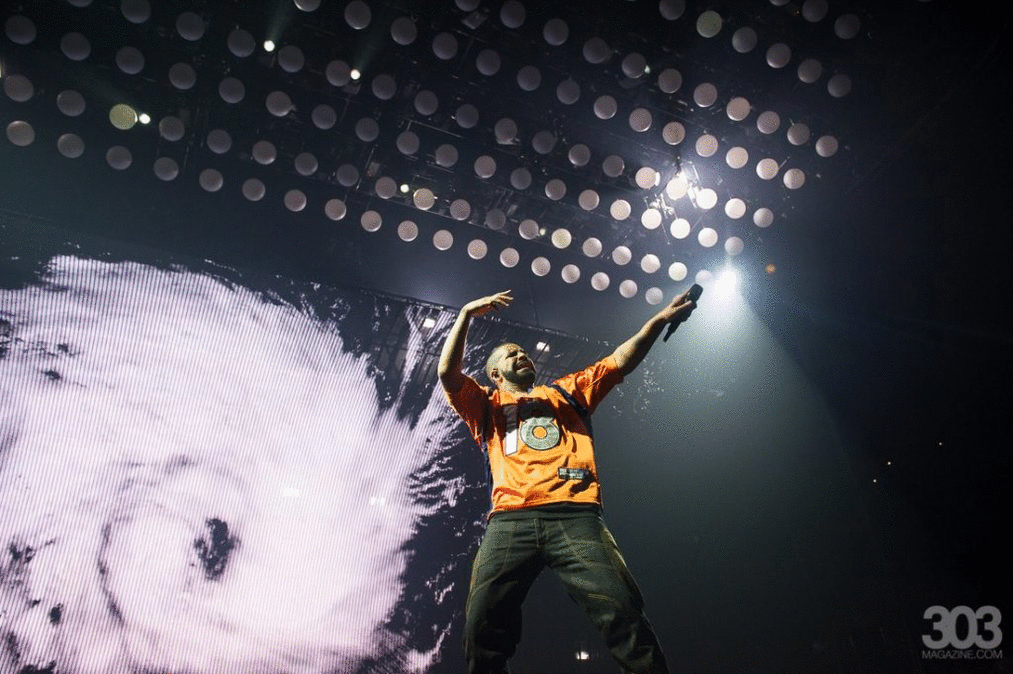 Are You A Local Artist?
303 Magazine's Local Music Feature will run monthly. If you are interested in submitting a Denver artist or band for consideration, please email [email protected] with a short bio, a link to a Soundcloud or Spotify account, an HQ Photo and any upcoming press or tour information.