303 Style Profile is an ongoing series highlighting unique locals and their incredible style and stories. Go here to see past profiles. 
Hannah Thurston is a fashion multi-hyphenate. She is a full-time stylist for Anthropologie, model and founder of jewelry line Ida and Moon. Her personal style is a nod to her Colorado, California and Alabama upbringing and love for across the pond rock and roll. Read on for her personal fashion inspiration and plans for Ida and Moon.
303 Magazine: Can you introduce yourself and share a bit about what you do?
Hannah Thurston: I wear many different hats in life and in fashion. Currently, I work full time — I do visuals and styling for Anthropologie. I've been with them for six years doing that. It's made me realize that I really love styling and want to pursue that on my own versus just with the company. I also make jewelry. I started a jewelry brand that's called Ida + Moon. As of right now, I'm starting to do some pop ups. I'm going to bring some pieces that fit the brand. They'll be pretty curated. I'm working on a website, too. Once that goes up I think I'll add some pieces to that and see how it does. We'll see.
303: What do you love most about what you do?
HT: In styling, I love creating a story and getting to play dress up. Putting an outfit together and having it give you a feeling, that's something that's really exciting to me. Whenever I have done styling for another person and been able to put them in an outfit that they've been like, 'Ah! This isn't something that I wouldn't have chosen but I love it,' it just makes you feel really good. You feel like you're really doing your job right.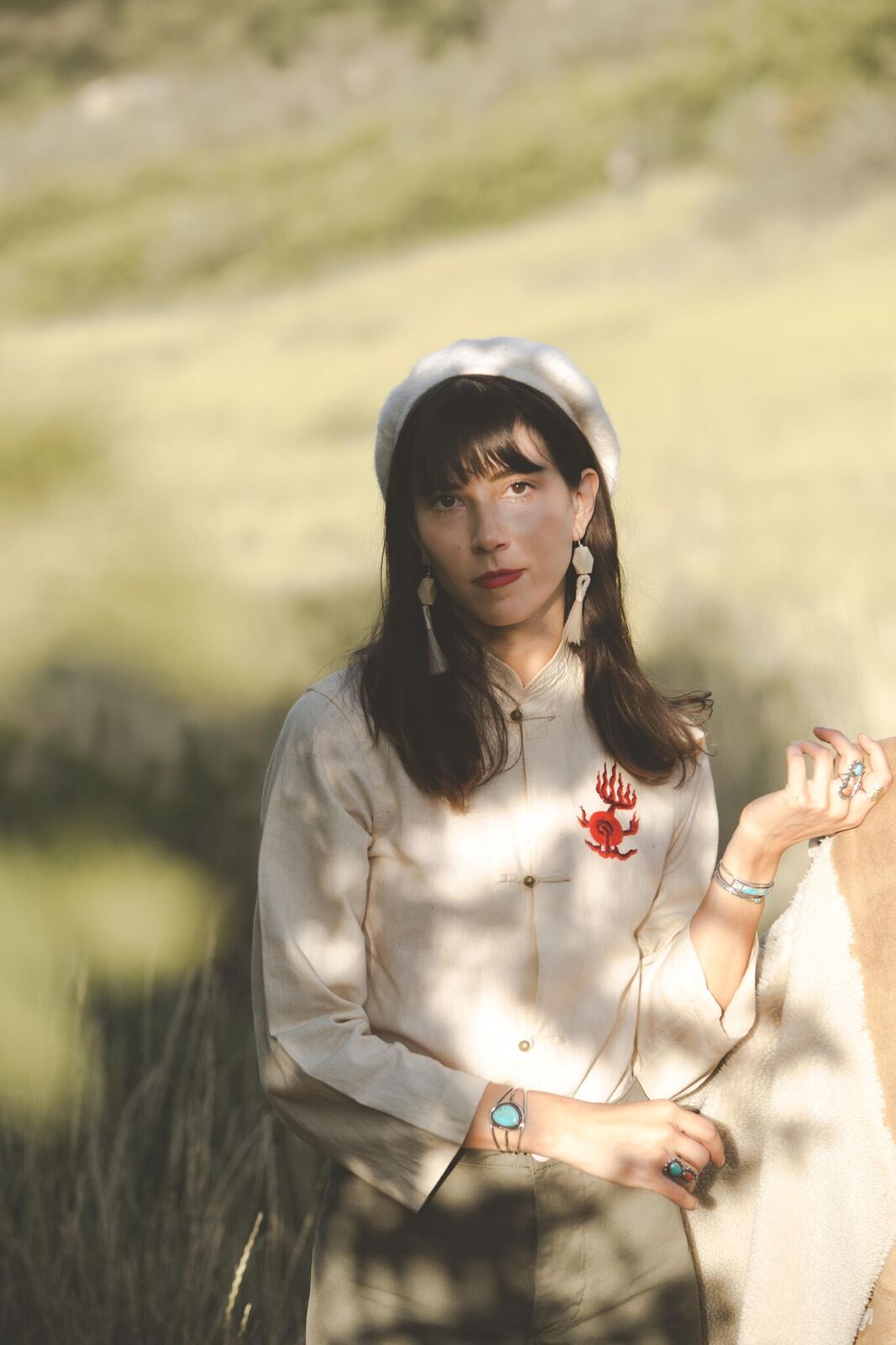 "I'm really drawn to earth tones. While traveling out here I'm always inspired by the colors. I keep a journal when I'm camping or hiking and I'll write down color combinations."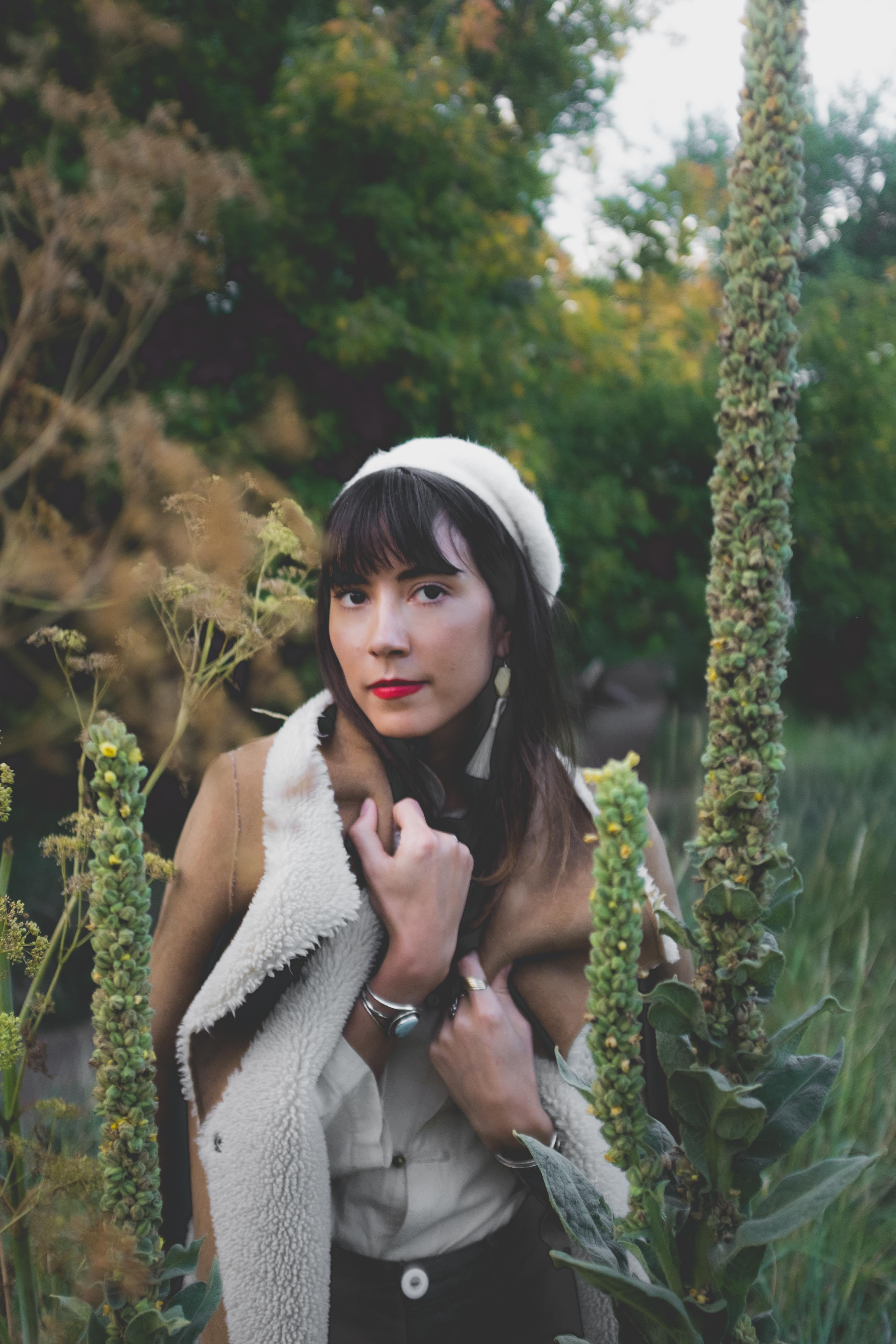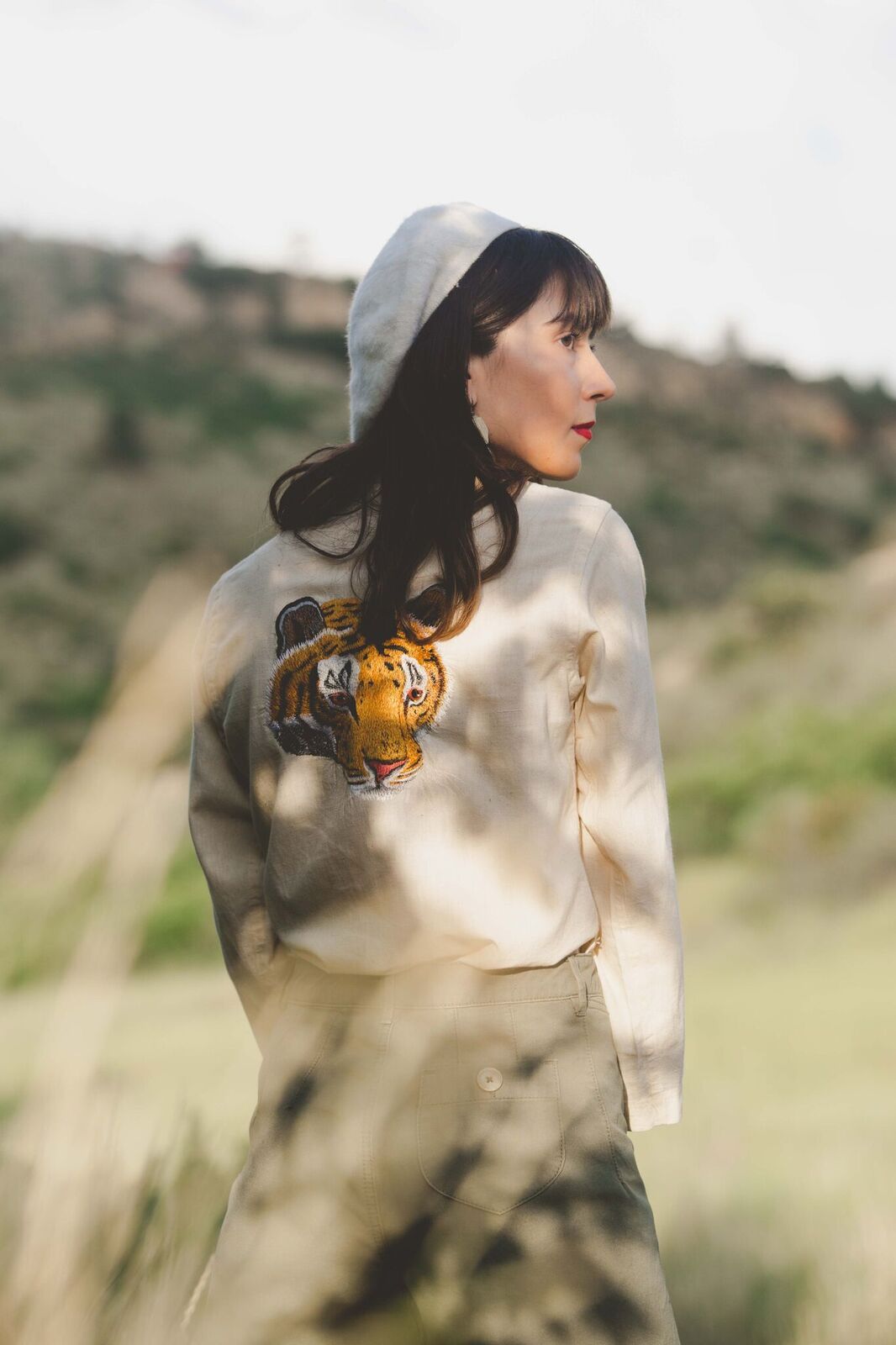 303: What about your personal style. What colors, styles and/or silhouettes are you drawn to?
HT: I'm really drawn to earth tones. While traveling out here I'm always inspired by the colors. I keep a journal when I'm camping or hiking and I'll write down color combinations. I'm always looking for fringe and suede, velvet, shearling. I love texture and mixing texture. Right now with silhouettes,  I'm really into high-rise, wide leg crops. That's been my go-to pant. I'm loving the mechanic style jumpsuit. I wear a lot of kimonos. I kind of have a kimono collection but I'm loving the robe style — vintage ones that I've been finding and wearing as jackets.
303: Where do you look for fashion inspiration?
HT: I look to art, music and nature. When I am feeling uninspired in my closet I like to go thrifting or vintage shopping to find something new that excites me. I feel like it gives you a bunch of ideas just from getting one new piece. I also really love to look at street style looks. Right now it's all from fashion week in Paris and London. I really love their street style. It's so chic and usually, it's vintage or high-end designers paired with vintage. I think they do it so well.
303: What are you wearing when you feel most like yourself or like your best self?
HT: I usually have one outfit or piece that is my go-to look if I don't know what to wear. Right now, I have this denim mechanic jumpsuit that's in the photos. I bought that a couple of months ago. If I don't know what to wear I wear that and it's always an effortless and cool look. I'll throw on a necktie with it. I like it with my jewelry, too. I love it with my shoe boots. It's cool with clogs. It goes with such much and it's just my staple.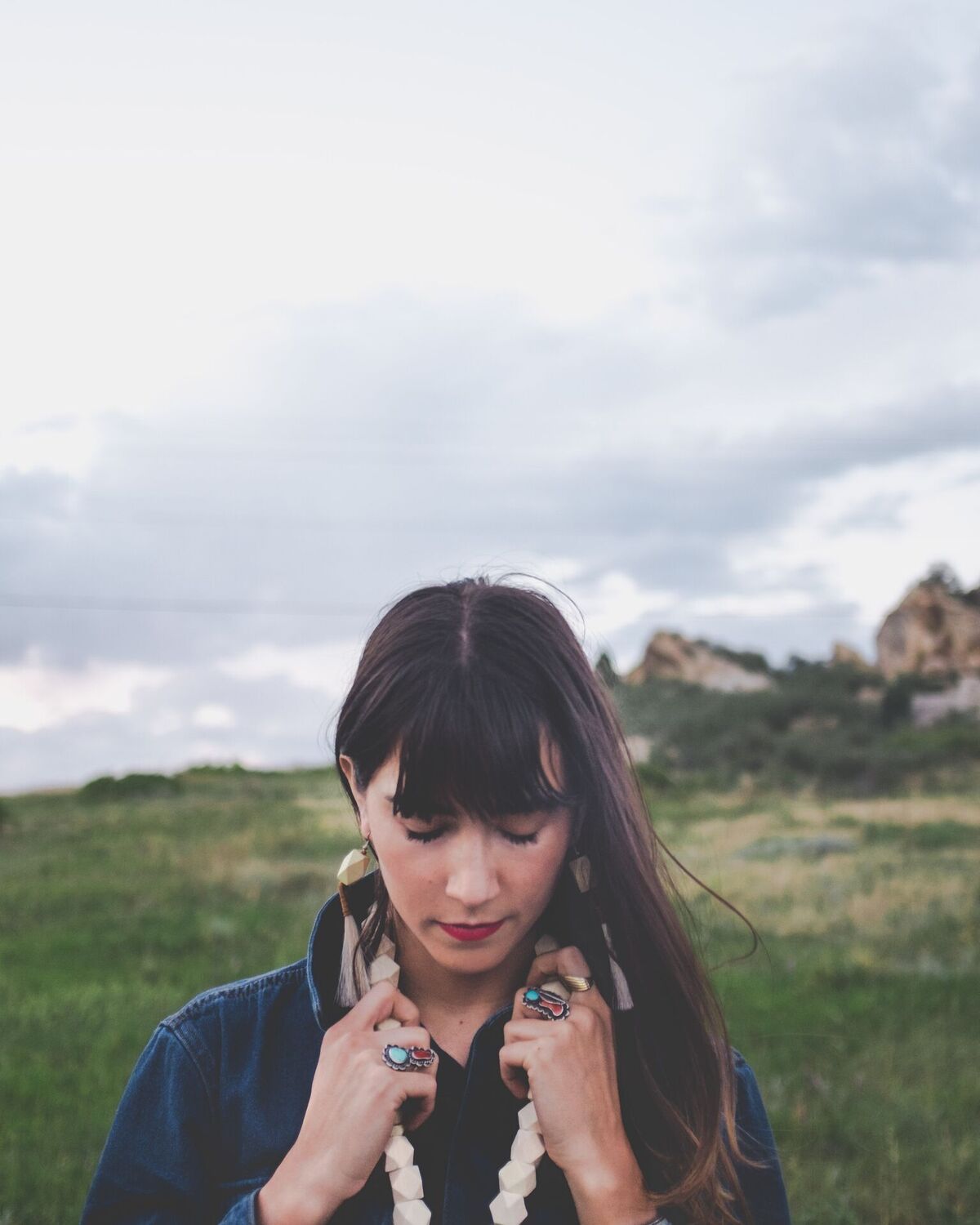 303: What are some of your favorite places to shop? 
HT: I shop at Free People a lot and at Anthropologie because that's where I work. And then I'll buy vintage that mixes so well with everything from there. With vintage, I'm always trying to go somewhere new. I love all the shops on Broadway so I'll poke in there every once and a while. If I'm in Boulder I'll try and go somewhere new. I don't really have one place. I just feel like with anywhere that you go you don't really know what you're going to find. That's the fun behind it.
303: Do you have a fashion icon?
HT: I really love the '60s and '70s icons in rock and roll. The Beatles and men's style. Jane Birkin. Bianca Jagger. I love Cher.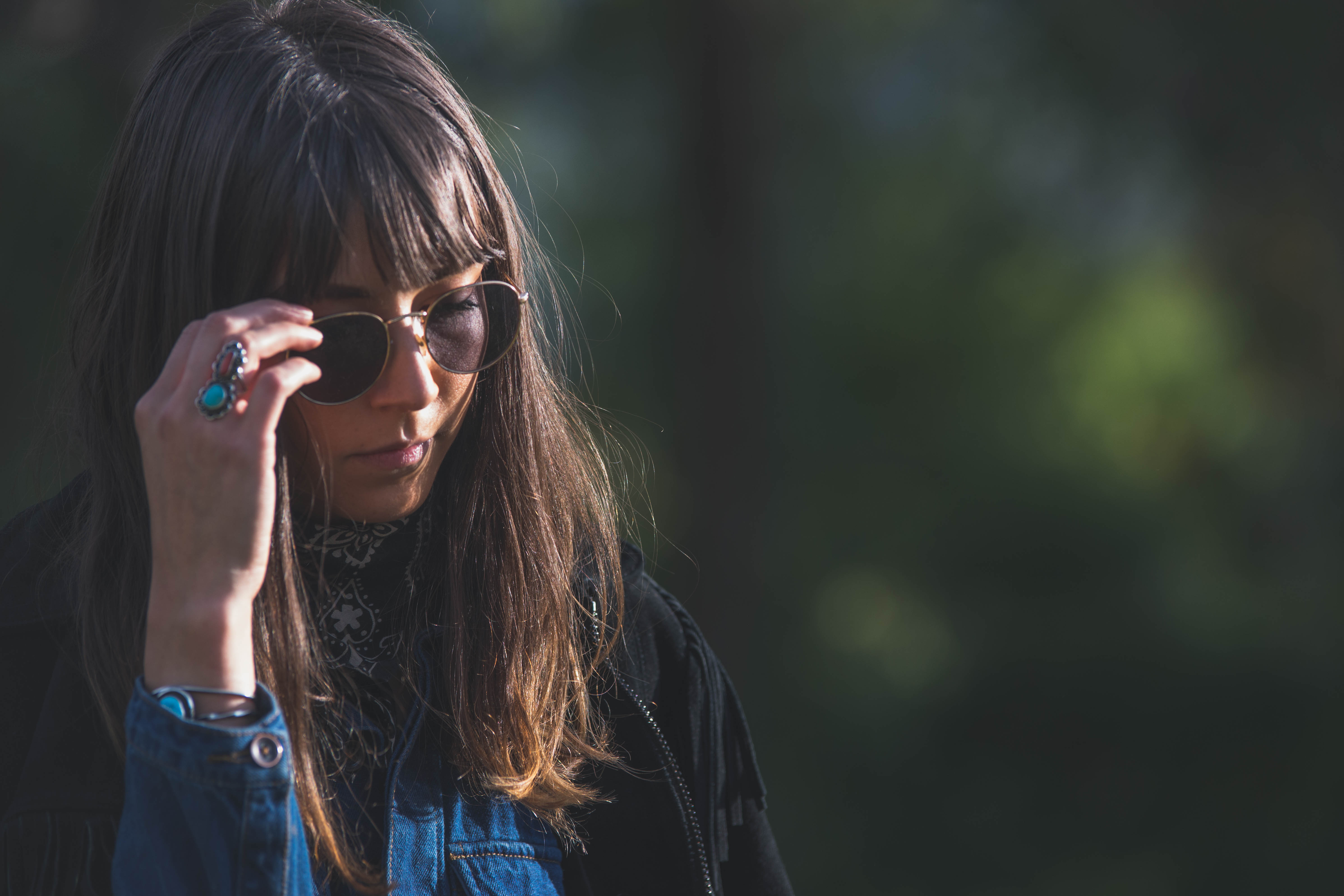 303: If you could raid anyone's closet who's would it be?
HT: Sarah Waiste has a vintage shop and lives in London. She sells '60s and '70s vintage clothing and pretty much all of the pieces I love. She was selling online and just opened up a shop and she got me excited about wanting to sell vintage clothing. I'd love to raid her closet. I'm sure she has some fun stuff in there that she's not selling.
303: Can you tell us a story about a special/beloved piece that you own?
HT: I wear a lot of turquoise jewelry and I never take it off. I have a couple rings and cuffs. Some of them I've collected but a couple of them — what actually got me started — came from my mom. A cuff I wear a lot and a ring came from her. Another cuff I got from my great aunt. Those pieces are so special to me. I literally sleep and shower in them. They're just a part of me now.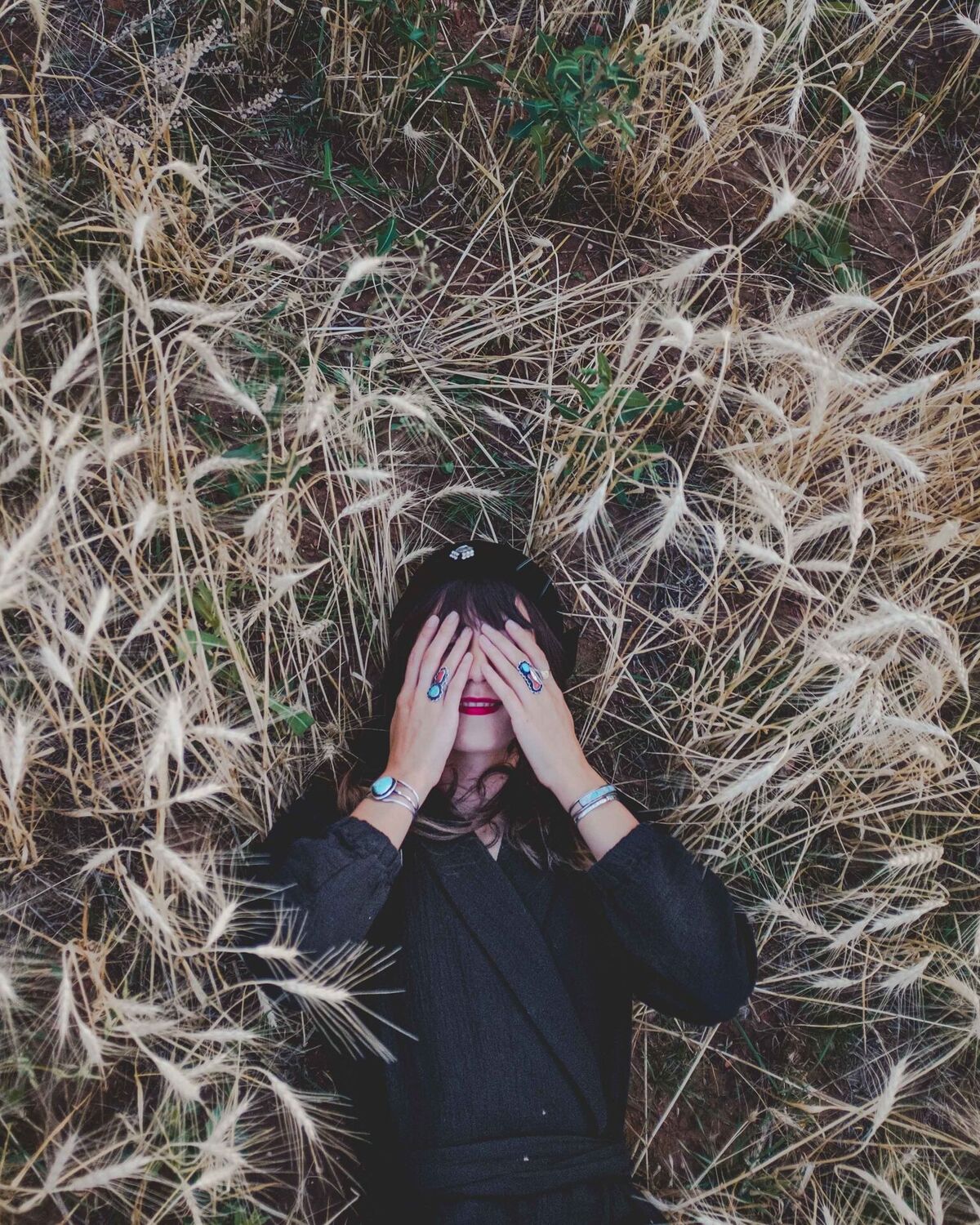 303: Do you have a favorite fashion moment?
HT: When I was really little I really loved playing dress up. My mom had this trunk for me that was full of vintage clothing that she'd bought for me or thrifted and her old stuff that she'd put in there for me to play with. There are photos of me that are so funny. I would pile on her stuff and some of my things from the trunk and come up with these wacky outfits. I think that was when I started to love fashion, a stylist in the making.
303: Tell us three things you've been interested in lately.
HT: Wide-leg crops. I'm really loving berets right now, which is funny because I've had berets before. I got rid of them and now I'm kicking myself for doing that because I keep buying them. I used to be really into dresses but I find myself wearing a lot of jumpsuits and pants right now.
303: As someone in the fashion world — what's your take on Denver's fashion scene?
HT: Denver is definitely trendy — obviously because it's a bigger city. I think there are a lot of edgier styles here and I've noticed that a lot of people dress in a western way but with a more modern take on it. I'm really drawn to that style, too. There are a lot of people that are between here, LA and New York. With people continuing to move here it's going to keep growing. I think people get inspired by everyone else and what they see on the street. The more people that are coming here and moving, I just think it's going to bring more in.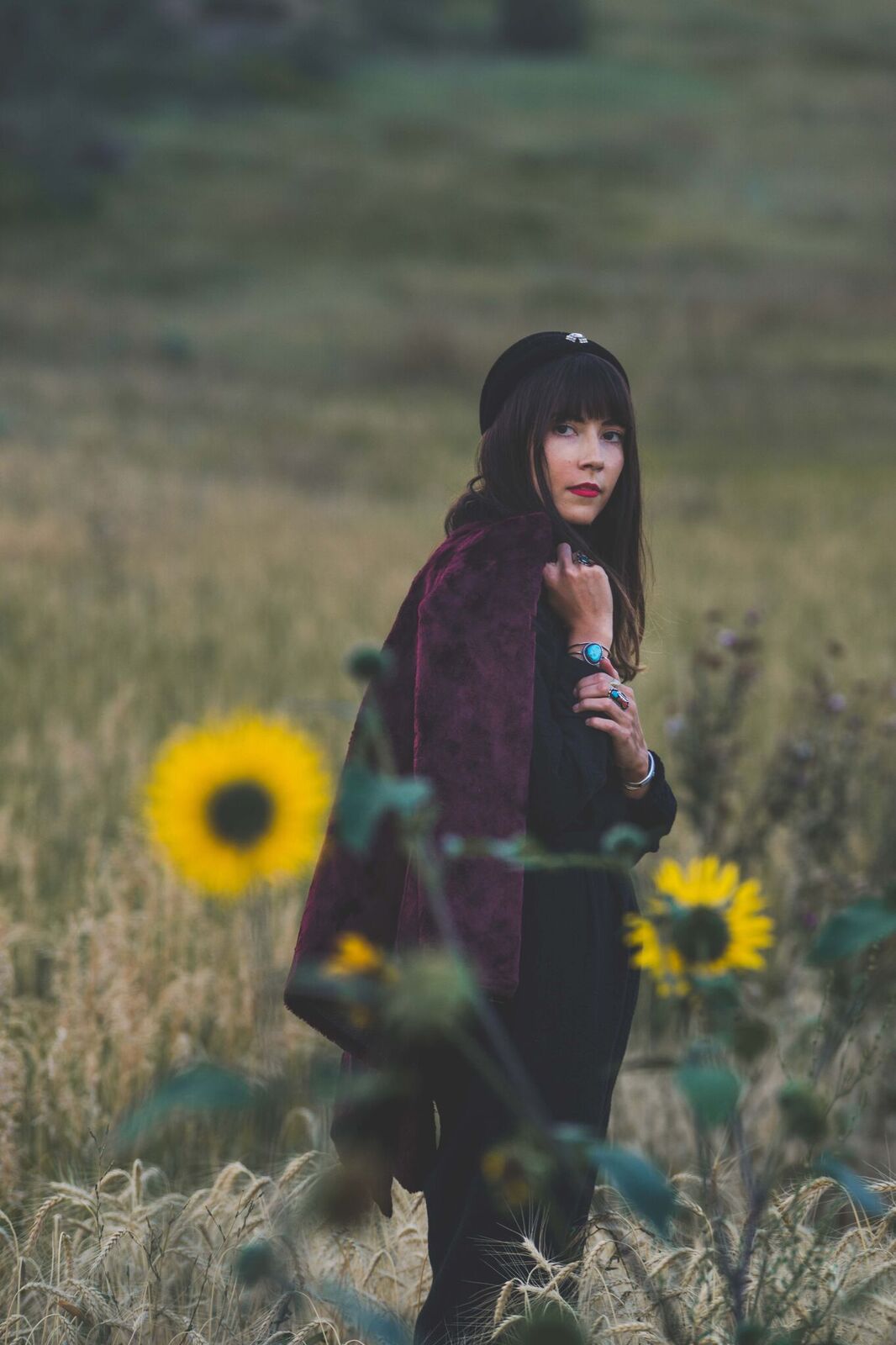 303: What is next for you or your goals for the year?
HT: I am trying to grow Ida and Moon. Now it's really started to take off so I'm trying to blow that up and try and make it into more than just jewelry. I've been adding vintage clothing to it and I want to add vintage home goods in the next couple of months. I really excited. I'm a vintage collector — and hoarder. On the fashion side, I am really into editorial styling and I want to pursue that more. Styling for photos — I love doing that.
303: Any advice for aspiring stylists or people looking to break into the fashion industry?
HT: Be true to your own style and try to be unique. That's what is going to set you apart from everyone else.
All photography by Kacie Loura. 303 Style Profile is an ongoing series highlighting unique locals and their incredible style and stories. Check out more profiles here.