While the use of the henna plant in body adornment has been around for centuries, its presence at All Sacred Tattoo is a fairly new arrangement. Caroline Brothers, henna artist and owner of Henna Luna, linked up with the Edgewater shop to offer its patrons an option besides permanent ink.
Brothers has solely operated the Denver-based company for two years. Her duties include everything from everyday website management and scheduling, to the more creative task of mixing, designing and giving each henna tattoo.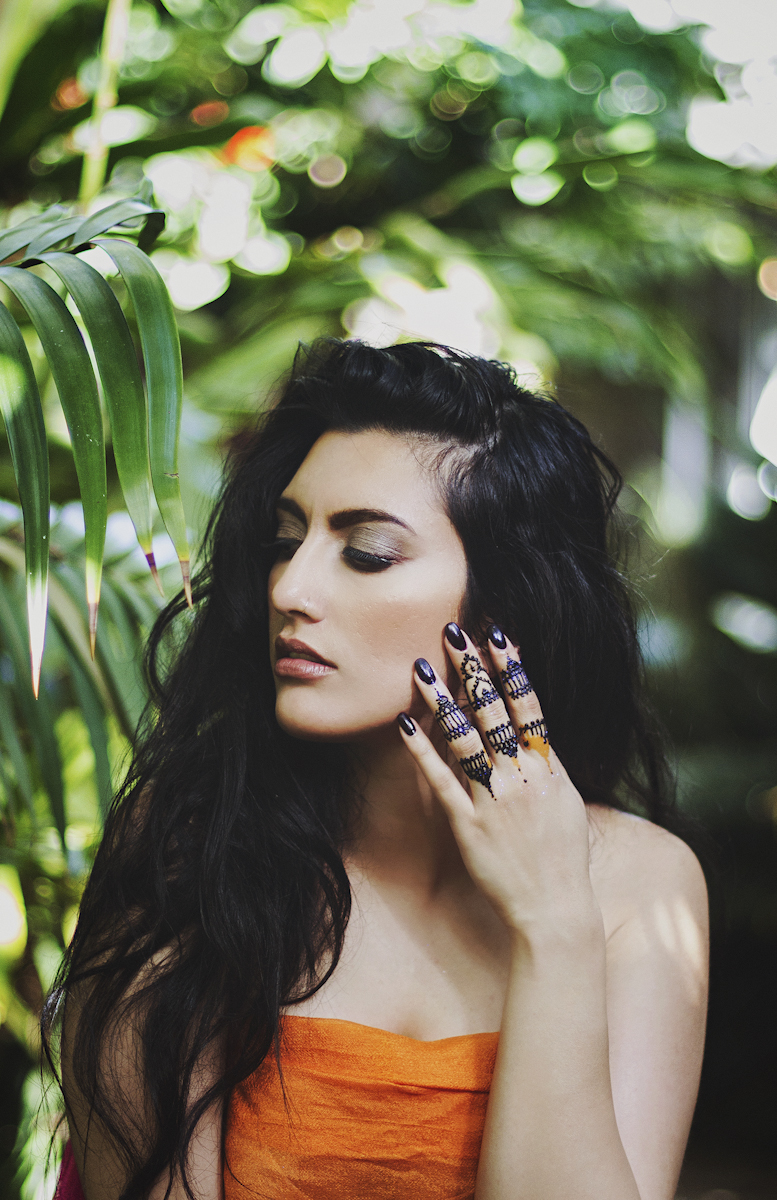 Henna dye is prepared by crushing the leaves of the lawsonia inermis plant. The ground leaves are then mixed with lemon juice, sugar and various essential oils and liquids to create a red dye. The dye is applied directly to the skin and dries over the course of four to six hours before the wearer removes the then dry crumbles. Henna naturally stains the top layer of the skin and the affects vary depending on the mixture, climate and care.
Henna Luna offers scheduled sittings at the All Sacred Tattoo shop, private events and appearances at local happenings around town including pop-up shops at Ritual Craft in LoHi and Big Booty Yoga classes. Body art enthusiasts can bring in designs that they love or have Brothers freehand original concepts on the fly. Appointments can be booked through email or Instagram and the prices vary.
Brothers loves connecting with new and old clients, especially through private events. "My favorite part is actually going and being at a henna party and being welcomed into someone's family or friend group or really personal celebration. I've never had anybody be rude or mean in that atmosphere. It's always enjoyable," she said.
She aims to be very conscious of henna's history and the negative implications that her company can convey. Because of this she does not design traditional henna pieces nor do traditional Indian weddings and the likes.
Brothers' designs focus mainly on geometric and symmetric shapes and what she calls "fragmented mandalas." Her personal favorite designs — and even free-hand drawings — are of flowers.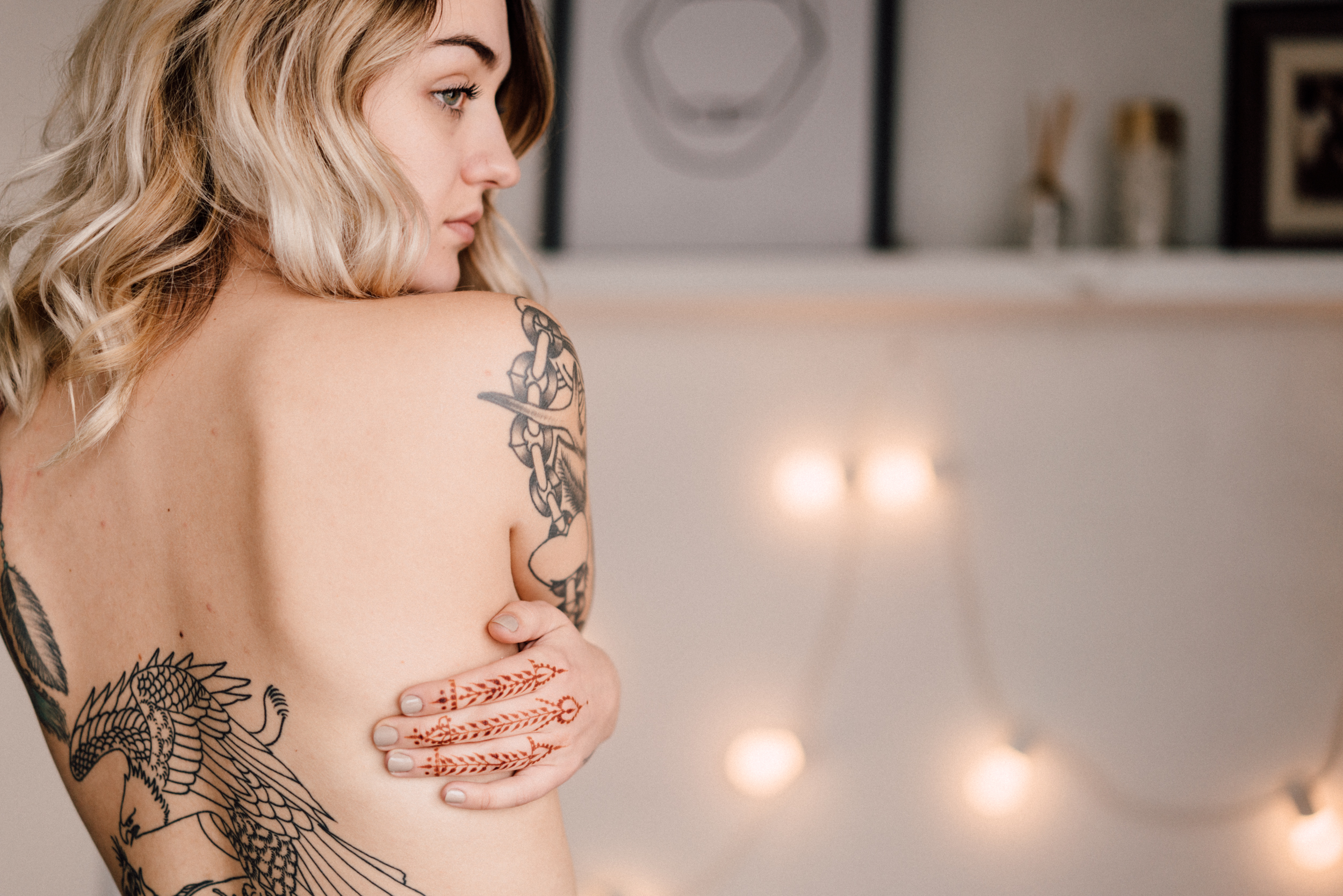 Brothers likes "pretty, symmetric, OCD order" so a lot of her designs follow suit. She finds that hands are a special place for her to embellish because she doesn't think they are a body part that is honored enough in our society. To her, the magic that henna can bring to them is special and much different than permanent ink on the phalanges — while knuckle tattoos can invoke a feeling of badassery, henna can bring power and even elegance.
At the age of 25 Brothers found her start in tourist-driven Maui. Designs from those days included a lot of sea turtles and even more five-leaf plumeria flowers. After her boss passed away she knew that she would have to find a way to make henna desirable to the Colorado market, and not just during bikini season.
It was also important for her to make connections and network in the Denver beauty scene. She had been a hairstylist for years so she continued to work with Base Coat Nail Salon as well as other businesses in Denver. Her fears of starting a business were quieted because of her surroundings.
"I think that Denver is such a hub for female business owners and artists. It wasn't as scary because I knew that other people were doing it (starting businesses). Even if it was small, if it was big, if you were going to fail, people were still trying," she said.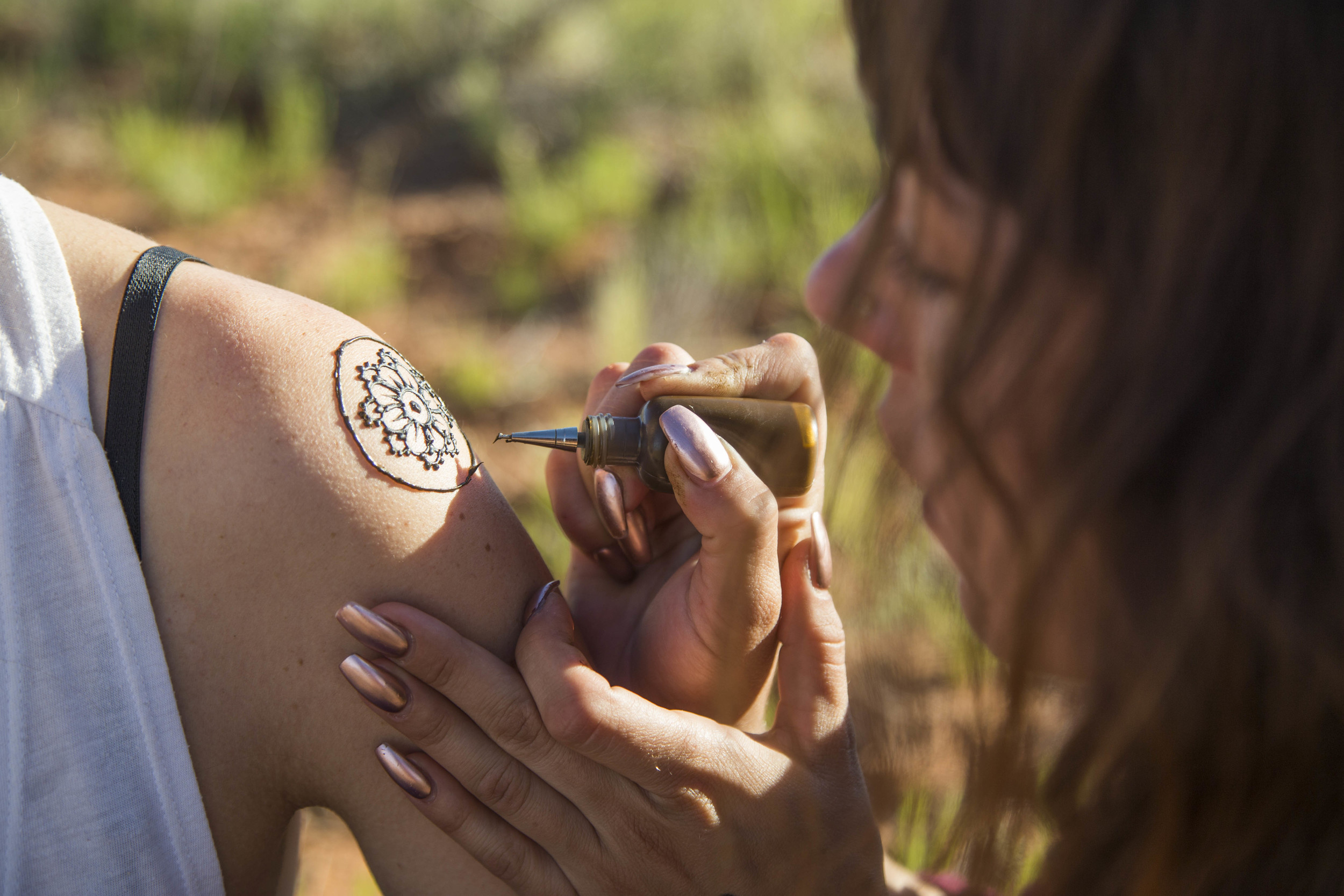 Aside from the inclusive Denver community, Brothers loves that henna is a form of expression that everyone can dabble in. The main reason that people in Hawaii would get the designs was that their everyday lives didn't allow for permanent ink, whether it be their career pursuits, spouses or even parents. Henna allows everyone from four-year-olds, to pregnant woman to get in on the self-expression of body art.
To stay on top of her game Brothers studies artists of different mediums, attends henna conferences and free-hand draws in her spare time. A personal challenge — as well as an admiration of hers — is the creative process of drawing beforehand in permanent tattooing.
"If you sit down with me I kind of just go for it. I have look books that you can see but I try to always change it so it's individual for every single person," she said.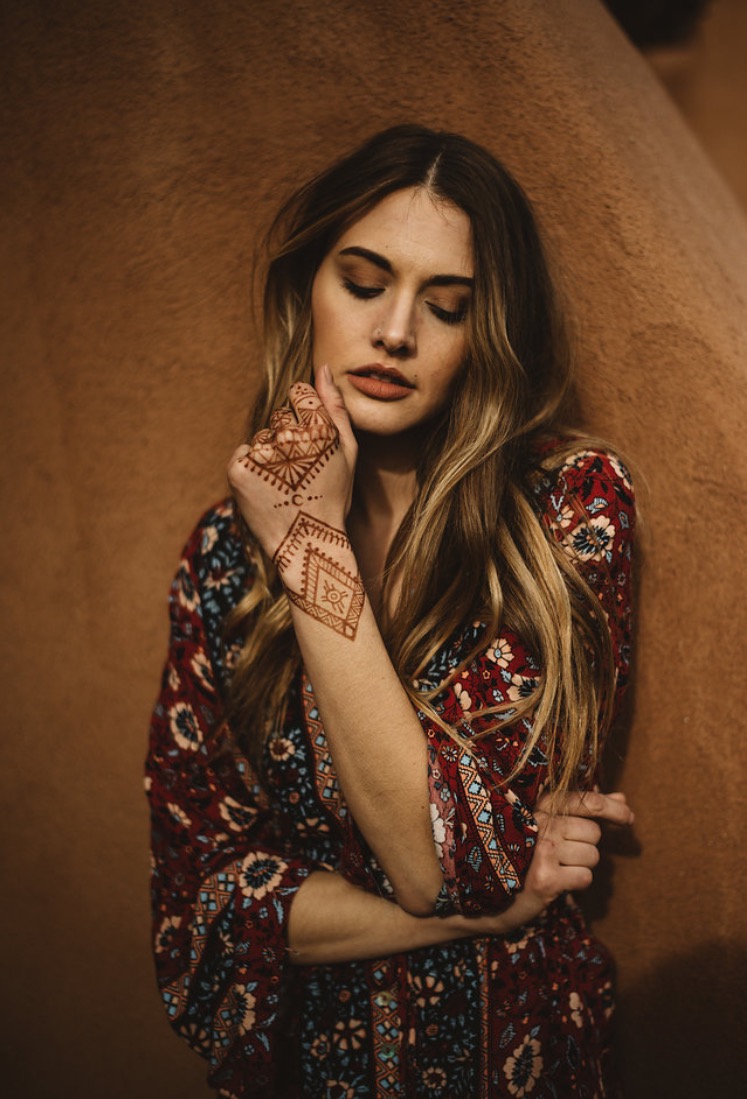 Mixture is another way that Brothers takes responsibility for her art. She orders the henna powder online and combines different liquids — often lavender water — and sugar. She finds it rewarding to have a hand in each step.
Producing her individual mixture has allowed Brothers to carry out goals that she has for the medium. Traditionally the dye is used on mainly hands and feet and applying it to other body parts can be tricky. Differing layers of skin and amounts of natural oils change the effect. Because she loves the look of henna on the increasingly popular under boob, a la Rihanna and Lena Dunham, and upper thigh she is continuously updating and improving her mixture. Staining these areas requires henna dye with extra sugar, for a darker and longer-lasting tattoo.
Climate also affects how well henna sticks to the skin.
"Henna wants to stay on your body if it's humid. It's so dry here and in Arizona. I've been asking girls in Arizona and in Vegas what they use in theirs and if the ratio is the same with henna powder to sugar," she said.
Brothers long-term goals include working in multiple cities around the country; the artists that she looks up to have a home-base and travel to different cities during festival season, etc. She would also love to give henna to Queen Bey herself — especially on her famous midriff.
Like the inclusive community that has brought her up, Brothers loves collaborating. Whether it is at events, with other henna artists and clients or even during photo shoots, her motto is, "Come sit with me."
You can plop down in her chair at All Sacred Tattoo at 5864 West 25th Avenue in Denver or check out hennaluna.com to view her work and for more information.
All photos courtesy of Henna Luna.