Denver artist Laura Krudener started on a journey over a year ago to create a place that would be an art gallery, a community gathering spot and a public or private event space. On July 7, that space will open in RiNo under the name ATC DEN, with an art exhibition by Krudener herself and an impressive list of plans for the remainder of the summer.
The concept behind ATC DEN is to familiarize people with art in a different way than a traditional gallery setting. Krudener, even as an artist herself, feels uncomfortable with the status quo for art galleries. That is, the intimidation factor of walking into a gallery with expensive pieces of art and not receiving an iota of attention from the person sitting behind a desk. With Krudener's incorporation of spaces to sit down and relax within the gallery and community classes or events put on in conjunction with the art exhibitions, finding comfort within ATC DEN is more natural than at other art galleries.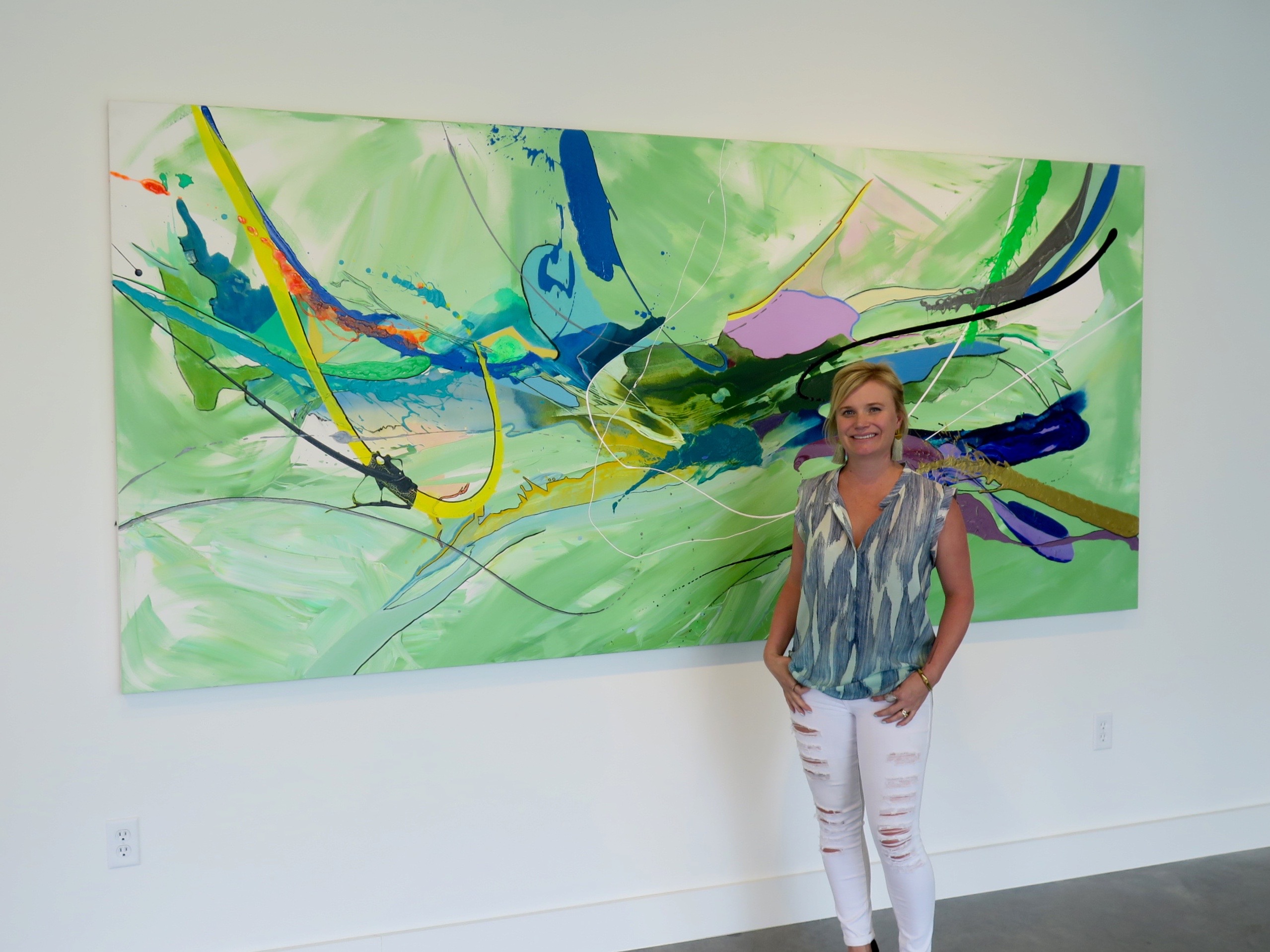 Krudener has lived in Denver for the last six years and has seen the massive transformation of Five Points/RiNo first-hand. For the last two years, Krudener has been writing the blog Among the Colors, with fashion, food, wellness and art as the main topics. As an artist who has displayed work at Four Seasons Denver, Plus Gallery and Denver Art Museum, she has gained an understanding of the trends of the Denver art community and an idea of which areas can be improved. ATC DEN is the physical embodiment of the Among the Colors blog, where an ever-changing set of interests are highlighted with an artistic flare.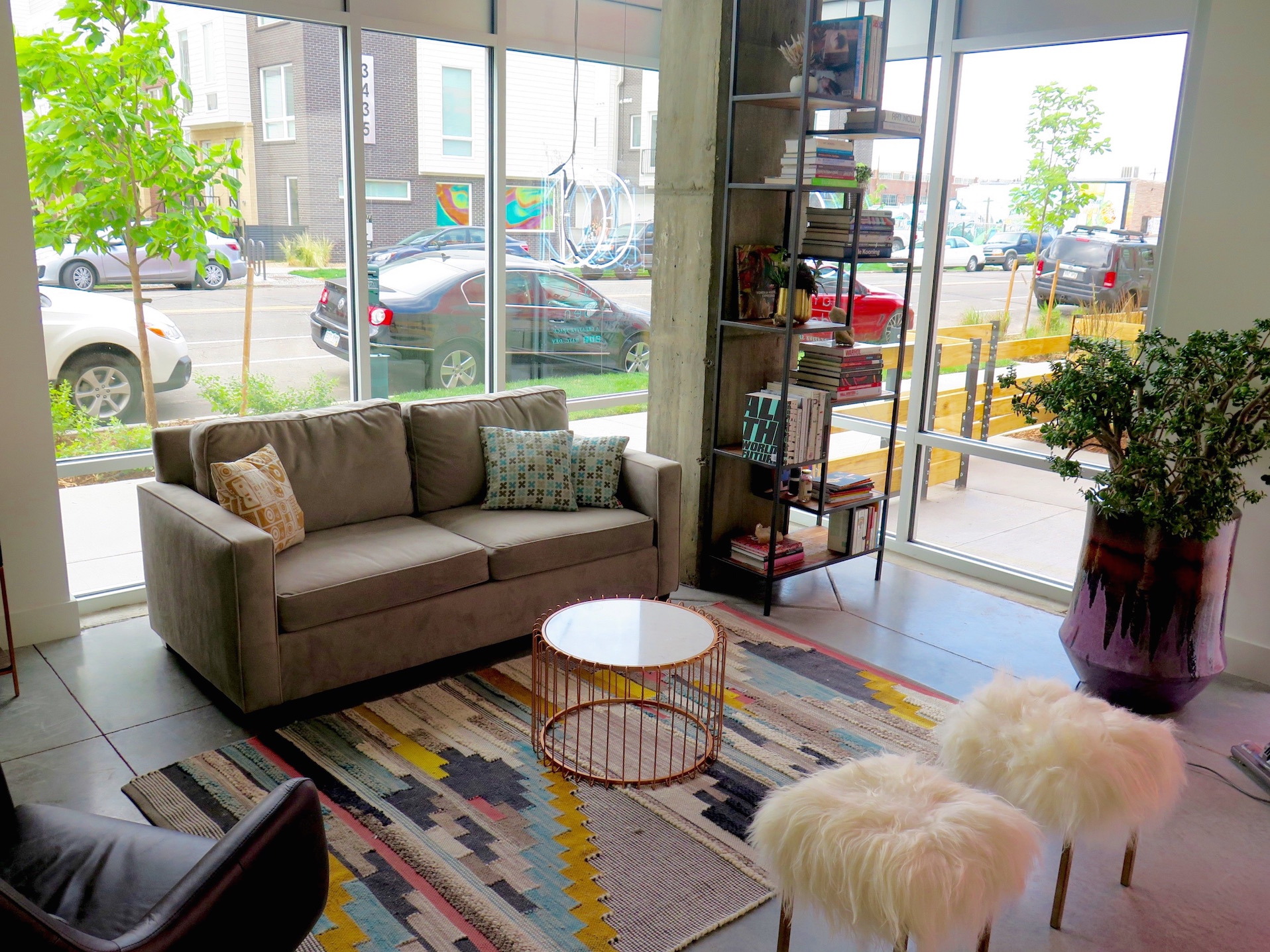 When Krudener found the new building that ATC DEN would eventually call home, she jumped at the opportunity to design the space exactly to her needs and wants. With 2,350 square feet of indoor floor space and 375 square feet of patio space, ATC DEN can easily accommodate big and intimate parties. Though the white walls and concrete floor mimic any typical art gallery, the speaker system, acoustic ceiling panels and Apple TV/Chromecast compatible projection system raise the value of the space enormously. All of the high-tech additions were implemented by Colin Chapman with The Satori Edge, specifically to enhance events and other happenings at ATC DEN. Krudener hopes to host a variety of events that will utilize the technology and acoustic efficiency of the space like business meetings, yoga classes and educational seminars, to name a few. Throughout the year she plans on displaying six different art exhibitions that are complimented by such events.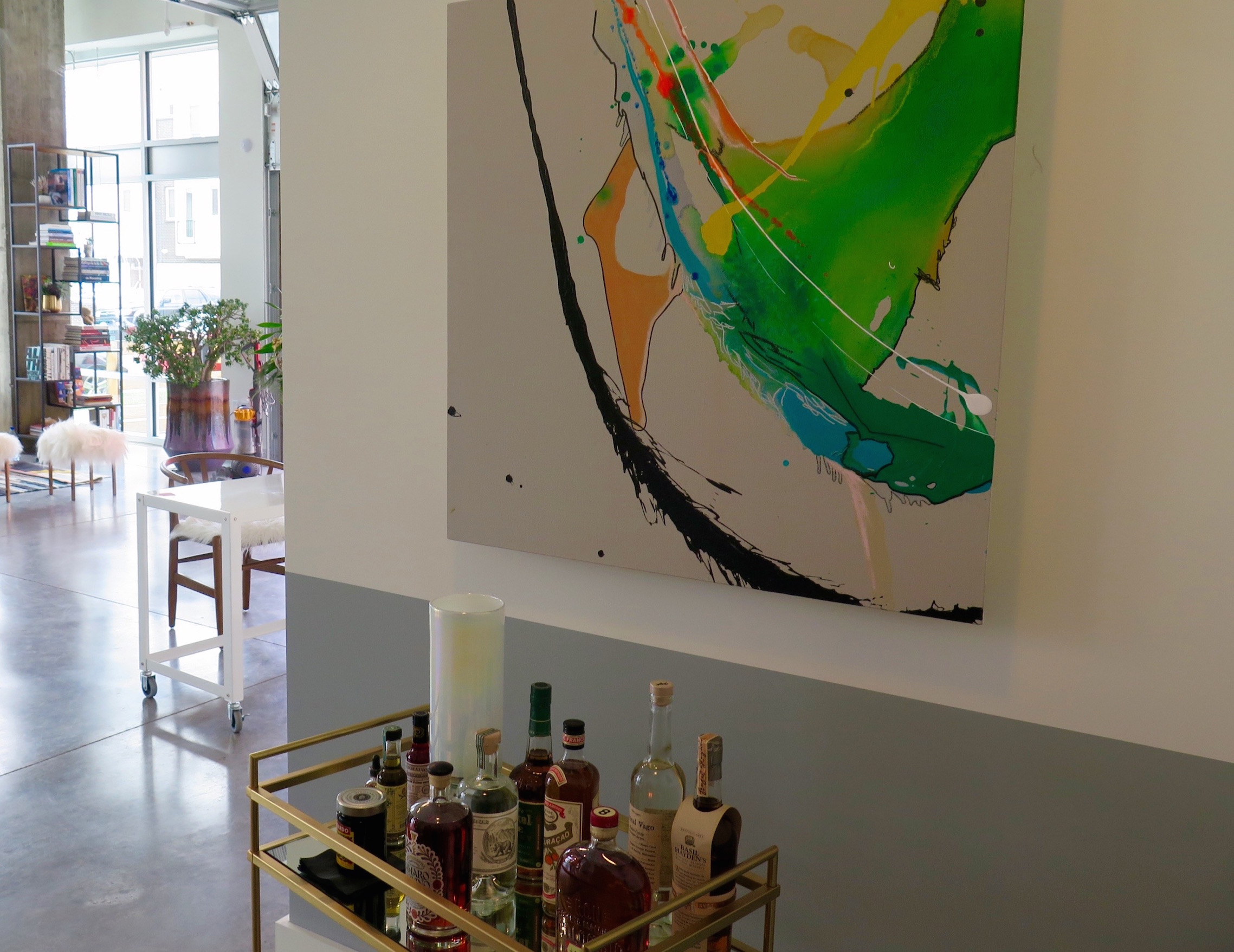 Even though ATC DEN opens to the public in July, Krudener has already hosted a panel on women entrepreneurialism with 35 middle school girls from Girls Inc., where one of the Girls Inc. participants asked Krudener if she had received any opposition in the community with opening the gallery. These kinds of events are the kind that thrill Krudener and instill in her a sense of purpose.
"I wanted to curate a space that's artistic but that's also more than a viewing opportunity. I want people to be able to hang out here, to feel at home in a way," Krudener said, sitting in the living room next to a record player that's open to any visitors to use.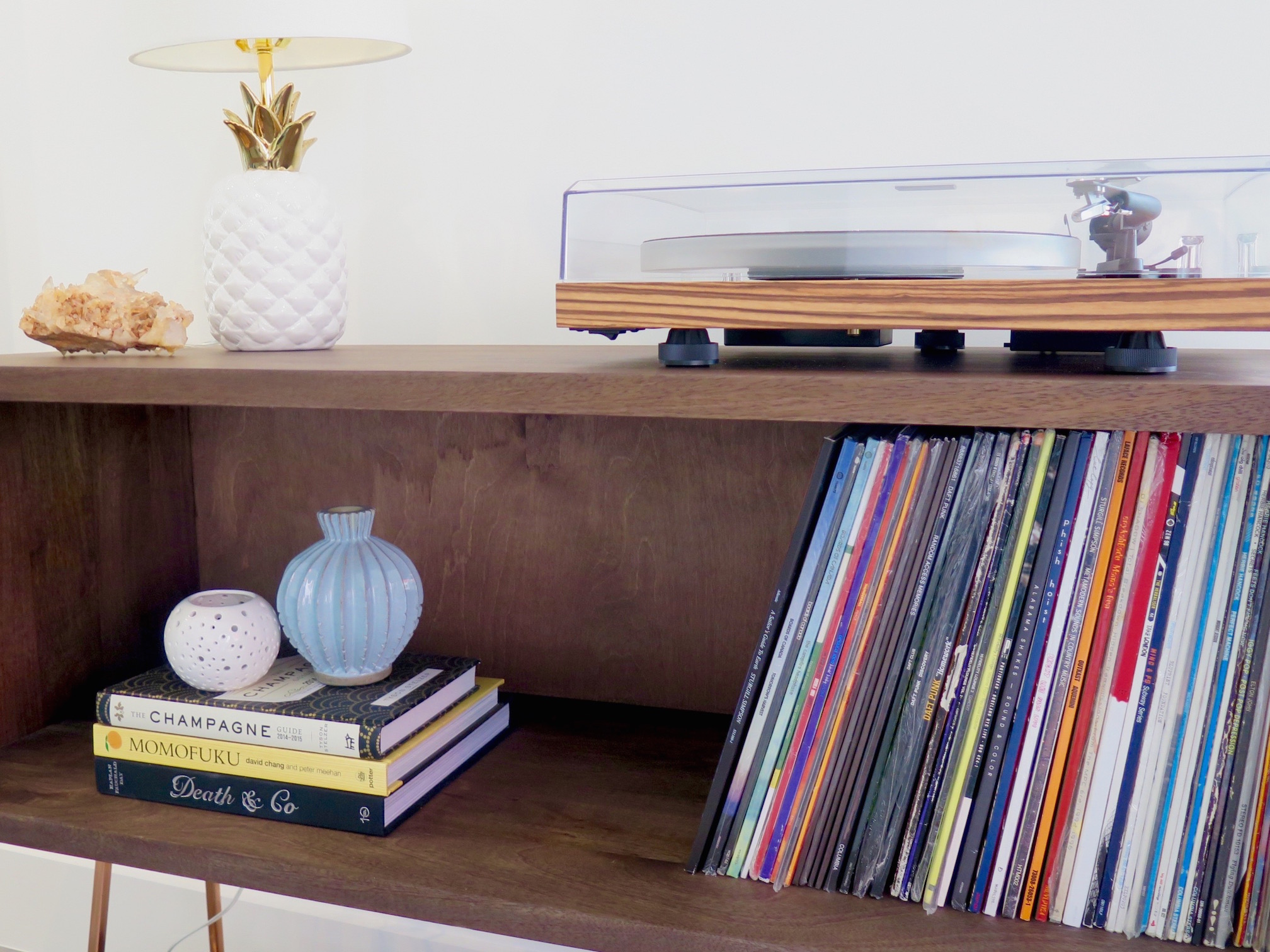 The first art exhibition displayed at ATC DEN is Krudener's own seven mixed-media acrylic paintings which she has been working on for the last two years, titled It's All A Dream. These large-scale works are abstract canvases filled with gestural splashes of different paints including acrylic, oil pastel, paint marker and even a pottery glaze. Each piece represents a suspended moment, captured with varying techniques of dripping, smearing and splattering the paint. Krudener explained, "I see each one as a meditation on movement, and at the same time an attempt to capture stillness."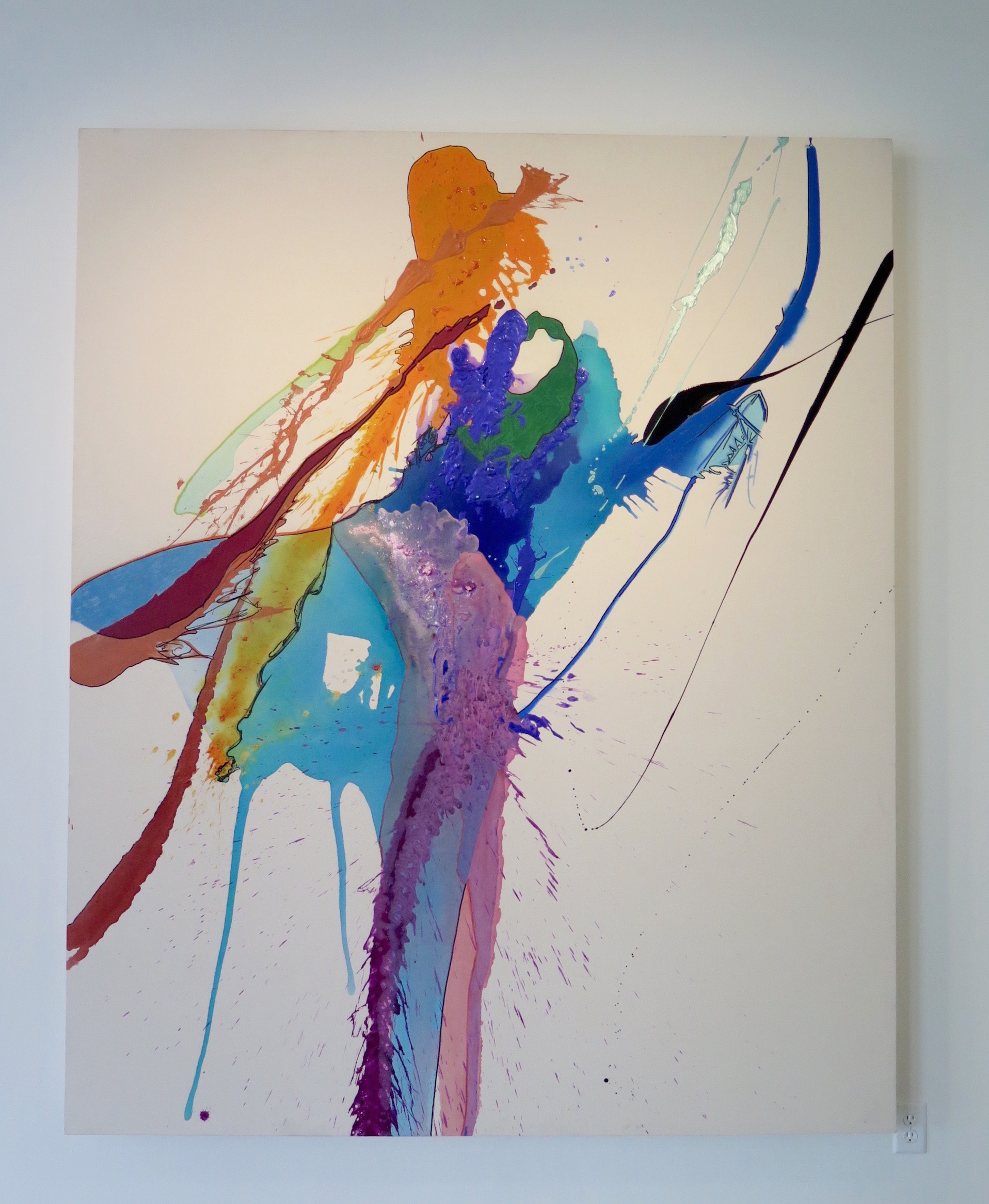 Her technique begins with placing the canvas on the ground (surrounded by drop cloths) and letting paint fall and fling from various containers. After working on it with no particular direction in mind, she decides the final orientation but continues to work in all angles around the painting. This technique relieves each piece of a horizon line, or any central point of focus, and allows the eye to move freely throughout the landscape without preconceptions. The idea of movement behind her paintings is also a result of her interfering with the paint on the canvas by slowing or speeding up the rate at which it disperses or flows. Gravity and time are two of the biggest influencers to her compositions, both consciously and subconsciously.
It's All A Dream is a fitting exhibition to kick off the newest art gallery and event space in Denver for two reasons; it embodies the creative hopes of Krudener and provides a vibrant backdrop for lively events that will make ATC DEN stand out as an approachable and easy-going art gallery. The grand opening will be on July 7 for First Friday from 6 to 9 p.m., with DJ Musa, tarot card readings, a henna tattoo station and a sidewalk chalk mural. RSVP's are recommended (by emailing [email protected])
ATC DEN is located at 3420 Larimer Street, Denver.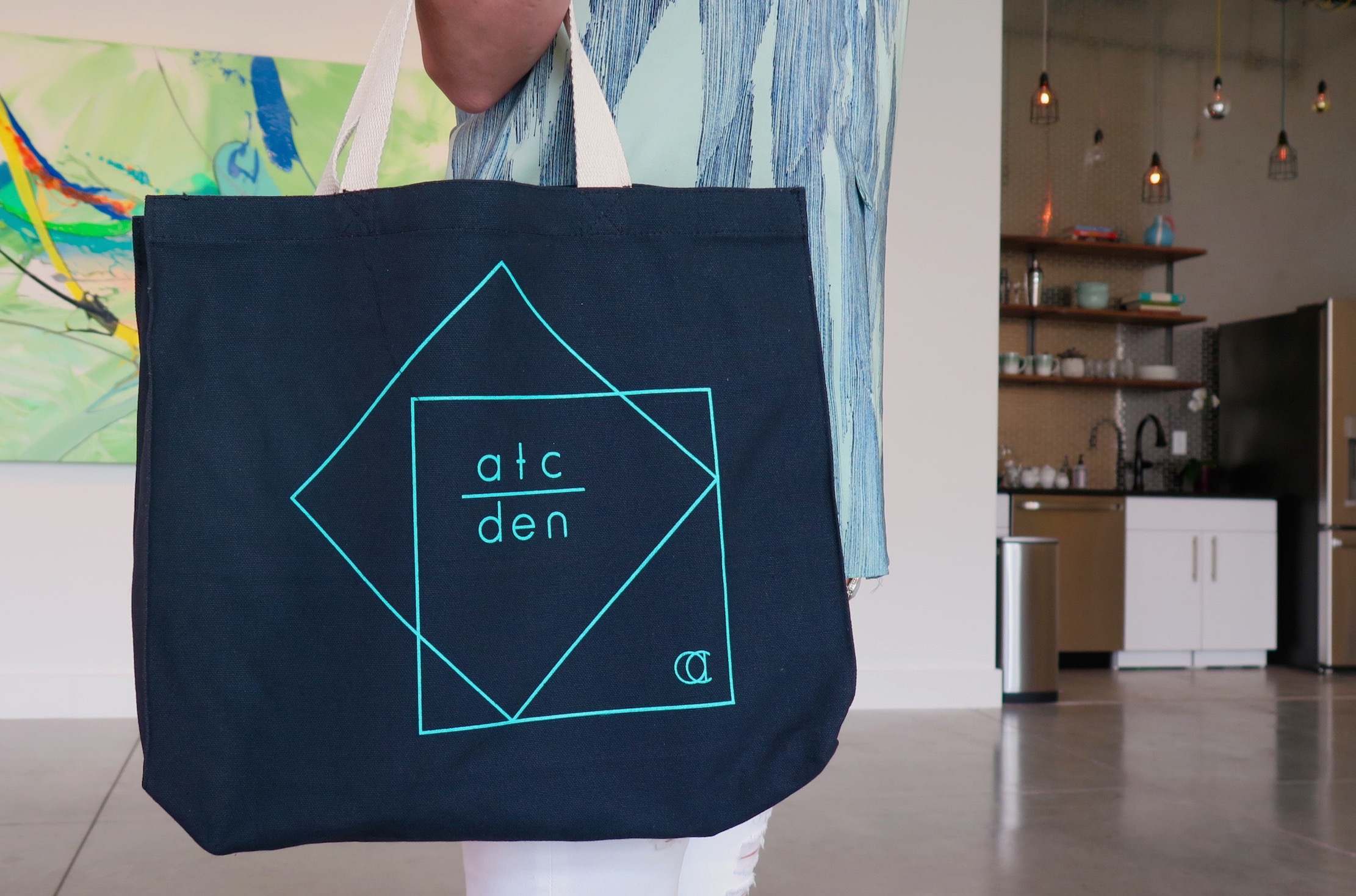 —
All photos by Cori Anderson.