Men's fashion in Denver can range anywhere from hipster flannels and raw denim, to trending urban wear and thrifted clothing. Local musician Mario Conte, or better known by the moniker imnotmars of Future Heroes, the long-haired half of the Denver rap duo is part of the latter crowd. As co-owner of Station in Five Points, to say he's into street style would be an understatement. Rare finds and vintage streetwear make up the performer's wardrobe. Take a look at what inspires his daily style as well as what he says about pursuing music in Denver.
303: Tell me about Future Heroes and how you became a musician?
imnotmars: My business partner Ken Deezy and I started Future Heroes about four or five years ago in Boulder after meeting through a friend of a friend. Initially, we both had independent projects going on, he was a producer and I was more of a vocalist/rapper but I didn't have anyone to get beats from. We met up and I didn't feel like anyone in Denver had a sound like him and we literally started working on a project the next week. Everything started taking off from there.
303: Is Mars your real name or a stage name?
imnotmars: It's kind of both. My real name is Mario but even growing up Mars was always a nickname, my family still calls me Mars. When it came time to pick a stage name, I tried out a few names that weren't speaking to me but I thought Mars was a cool name so I ran with it. The moniker Mars has been used in rap before, which is why I use imnotmars.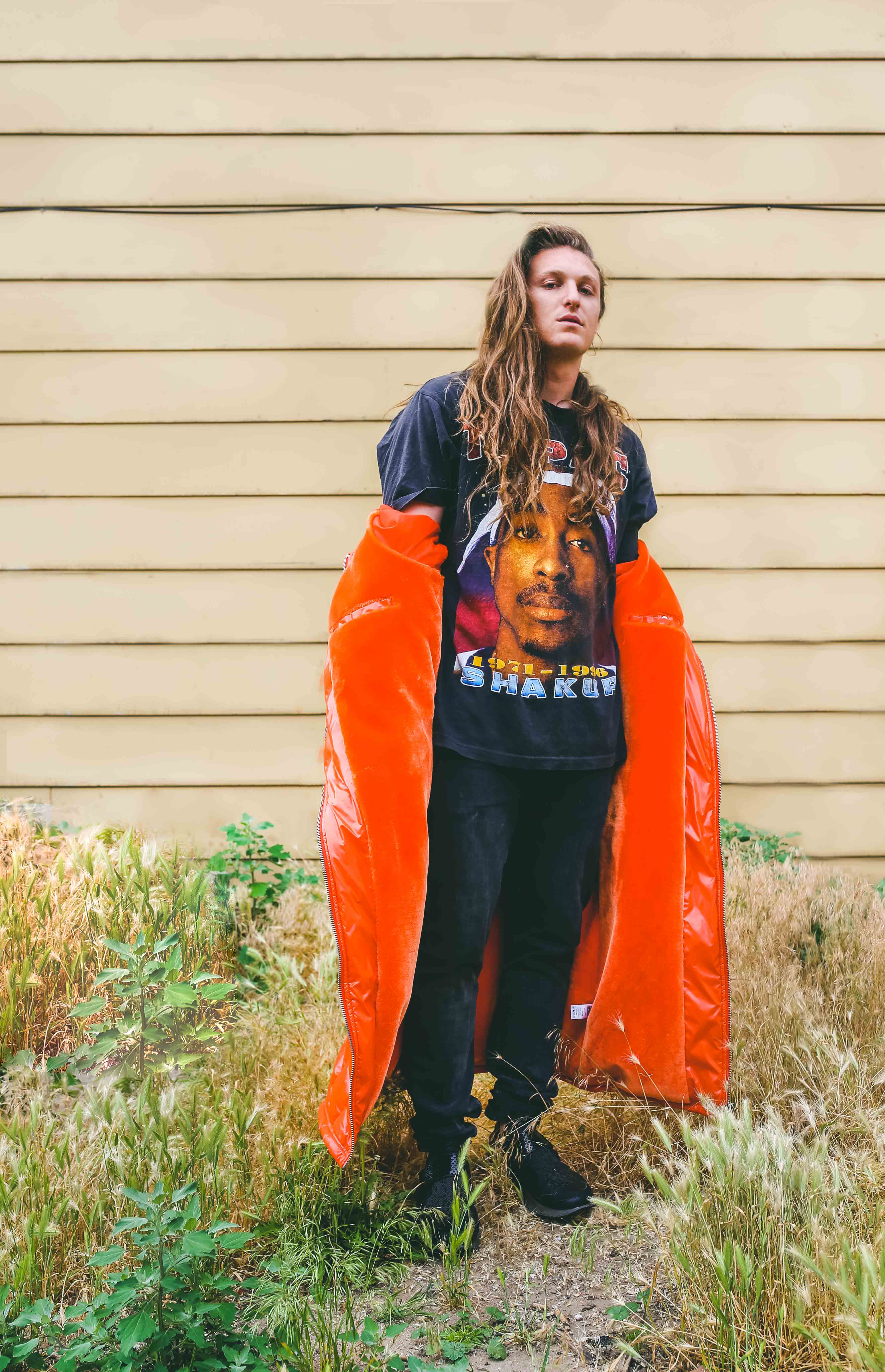 303: If we were to raid your closet what would we find?
imnotmars: You'd find a lot of vintage sports and rap era stuff with a little bit of Supreme mixed in. You'd see a lot of Nike, vintage Champion and Champion jerseys. You'd also find a lot of vintage denim and a lot of long sleeves because I suck at summer. Layers and long stuff are what I do best.
303: Tell me about Station and how that plays into your style and image.
imnotmars: Station is a microcosm of mine and co-owner David Bywater's personal style. What we had in our closet is what we put on the rack, and it was brands that we were personally fans of. My image permeates throughout Station, what I like is what I stock in there and it's what I think is strong and trending in the streetwear world. We always try to keep Station curated exactly how we want it to be. For musicians today, image and branding are almost as huge as the music itself, and thankfully I felt like I was expressing myself intensely through clothing before I was on stage. It plays a big factor in the way you're portrayed and the way people see you as an artist. You have to be cool in people's eyes, you have to be someone that they can see themselves hanging around with, or aspire to be if it's a younger generation.
303: What's a trend you've always wanted to try and what's something we will never see you wearing?
imnotmars: I've always wanted to wear designer clothing. At the moment, I don't have designer money and a lot of my clothes are thrifted. I treat myself to pieces here and there when I can but I've always wanted to dress as if I had an endless bank account. Street Luxe is huge right now and I love that people are pairing designer fashion with streetwear. As for something I would never wear, it's an okay trend for others but personally I'm not a fan of the man purse, side bag over the shoulder thing. If Louis Vuitton asked me to walk in their SS18 fashion show and they asked me to wear a shoulder bag, I'd decline.
303: What do you think of Denver's fashion scene and what would you like to see more of?
imnotmars: Denver's fashion scene is dope. I think there's some really cool brands like Jiberish and Ruckus that have been doing their thing for a while and really paved the way. Now we have stores like Station, Steadbrook, and Fice as well. The fashion scene here has always been a little late but it's growing, after weed legalization and the city's quick growth, it's less late now. People are walking around dressed as if we were in a bigger city like New York, LA, or Chicago, there's more style and more thought put to their clothing. I'd like to see people take more of a chance, I'd like to see people trying to step out of the box and out of their comfort zone a bit more. If you put something on and it feels a bit weird, it might be weird to others too but I think that's cool because it's eye-catching. It's making a statement or making others feel a certain way, which is what fashion is all about.
303: Any fashion inspirations you look up to?
imnotmars: Growing up, Outkast was big to me. They always had great photo shoots and great album artwork. The Beastie Boys were also really big for me growing up, they made it cool to be white and in the rap culture, way before Eminem. Eminem is dope but I identified more with The Beastie Boys. As far as fashion, I think A$ap Bari and Virgil Abloh are doing big things for street culture. Sean Waterspoon of Round Two is a huge inspiration for Station, because of what his team has been able to do on Melrose in Los Angeles, taking this little idea/store and just pushing what you know is cool and what others have a thirst for and growing it into something monstrous.
303: If you were to be exiled tomorrow, what piece of clothing would you take?
imnotmars: My Station Botan hoodie. It's the first thing I've designed and saw through production fully, and it sold out within a couple hours.
303: What's your process like for creating music?
imnotmars: The process is one of the most important things about Future Heroes and our brand. We make our products 100 percent from start to finish. It's all original music, so there's no samples. Ken and I live together and he is in the basement making music in our studio while I'm upstairs cooking. I come down, he finishes the beat and we'll both sit there and write to it. Sometimes we'll record that night, sometimes we come back to it the next week but it'll get recorded in the same space. Then we're also making artwork for the music, making videos for it and we're marketing it. We've made every single piece of artwork we've put out, all our own covers and all our videos. A lot of musicians have people helping them but we create the brand right from our basement. From start to finish, it's truly a product made by us.
303: Any advice for aspiring musicians?
imnotmars: Make shit that you like. Don't make music for anyone else or what you think others will enjoy listening to or what's hot right now. Literally make what you want to listen to and work on your brand because at the end of the day the people that rise to the top are the people that have pure individuality and that you can get to know through their music. If you're only making what you think is hot, it's just going to come off as bullshit. Consumers and music listeners aren't stupid, they can sift through the bullshit, so make something real.
Catch imnotmars at the next Future Heroes show or stop into Station as they expand and renovate in July.
All photography by Danielle Webster.