Breakfast in bed, a handmade card, a bouquet of flowers…you've probably gone for these options more than once when Mother's Day rolls around. And while traditional gifts might be the right pick for some moms, there's a new, unexpected option for treating mom this year. Puff, Pass & Pamper is the latest experience offered by Puff, Pass & Paint, the Denver-based company that offers classes with a cannabis twist. The class fee is $39/person and classes are currently available every Sunday at 3 p.m. at the Denver CannabisTours.com studio at 2087 South Grant Street.
Even if your mom is just canna-curious and not a full on, joint-rolling pro, this infused skincare class is an ideal choice for some parent-child bonding time. It's grown up arts and crafts, and you'll both get to take some infused products that won't get you high, but are known to relax muscles, reduce pain and soreness, and — bonus — make your skin look and feel great.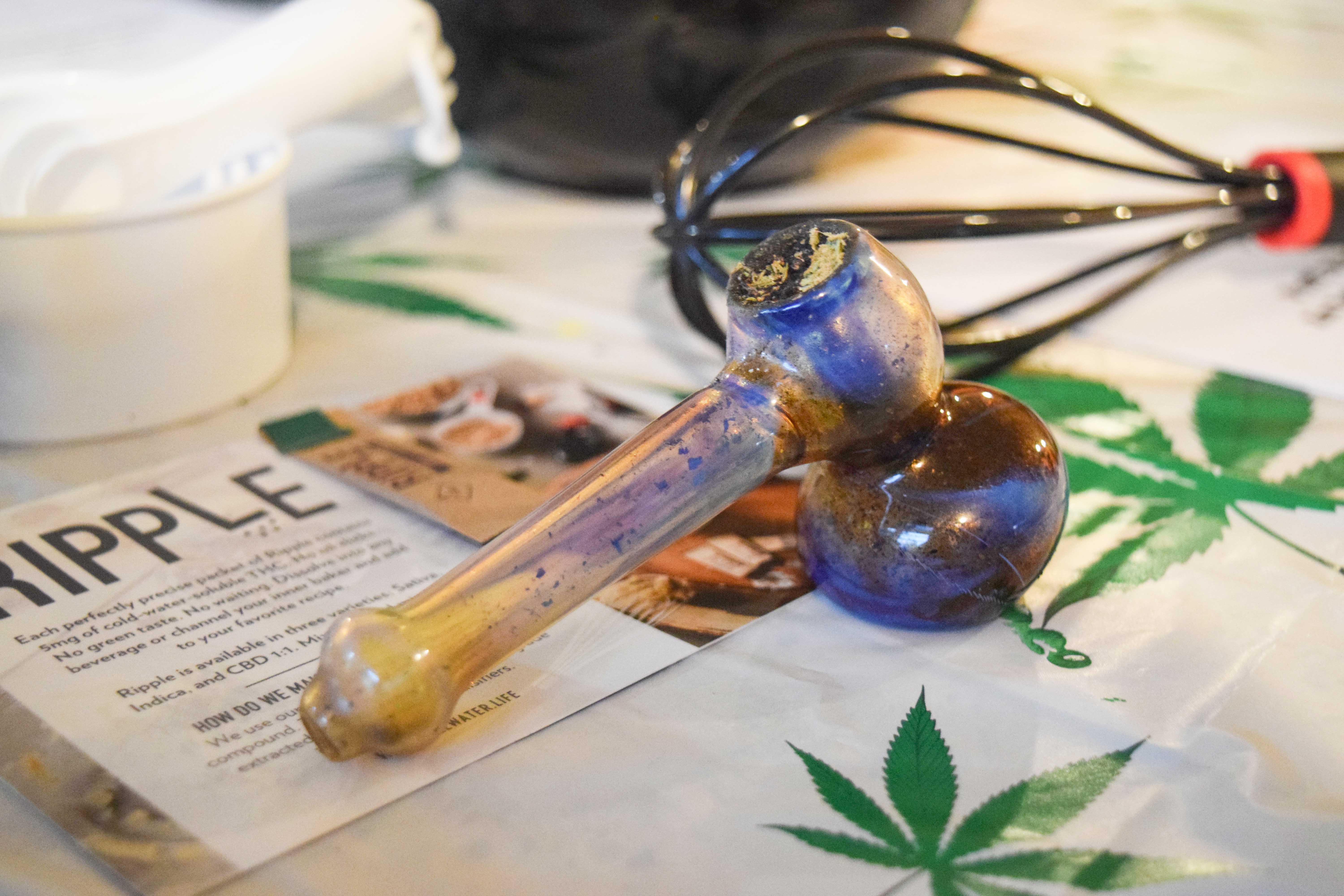 Yes, consuming cannabis is totally welcome, so if second-hand weed smoke is a no-go for your mom, this isn't the right choice for you. But it's also totally fine to pass on the joints and bowls circulating and opt to concentrate on blending up your own personalized pampering products instead. The class is led by Leslie Moffatt who also runs many of the painting classes that have become increasingly popular since founder Heidi Keyes launched Puff, Pass & Paint in 2014. The process of infusing coconut oil (the medicated ingredient used during the class) takes some time, so pre-infused oil is provided along with instructions for infusing your own at home.
This slideshow requires JavaScript.
After a quick rundown of the science behind infused topicals, ingredients are handed out and it's time to get creative (and a little messy). Using add-ins like essential oils, all natural mica powder for color and botanical mix-ins like dried herb and flowers, you'll create your own beauty and bath products like lip balm, sugar scrub and bath bombs to take home. The class is BYOB/BYOC but sponsors are known to provide product for sampling and complimentary wine was available at the inaugural class that I attended along with a stocked munchie stash complete with Cheetos and chocolate.
So if you and your mom both down with going non-traditional this year, pamper her in a new way. Mom gets what she really wants (some one-on-one time with you), and you both get a hands on cannabis experience that's unlike any other in the Mile High. Not to mention the relaxing baths you have to look forward to once class is over.
All photography by Molly Martin.