Despite the weather's recent attempts to convince us otherwise, summer is near. Rising temperatures necessitate a change in flavor. Move aside toddies and stouts — agave season is upon us.
Until recently, the only way to satisfy a craving for the liquor world's only natural stimulant was by turning it to tequila. Fortunately for us, history marches forward and with progress comes mezcal. The high-proof Oaxacan spirit produced from any of 36 different types of agave is making itself known to American markets and we are blessed to be a part of it.
With a focus on ethical business practice, a rich historical tradition and small batch productions, these are just a few reasons to welcome mezcal as this summer's most exciting liquor. Tequila, ever emblematic of fast times and strewn garments does represent some of summer's best qualities, but perhaps mezcal is right for 2017 — the sipping spirit is a good reminder to slow down and relish the moments that make it all worthwhile. Here are our picks for places to sip the spirit all summer long. 
Mezcal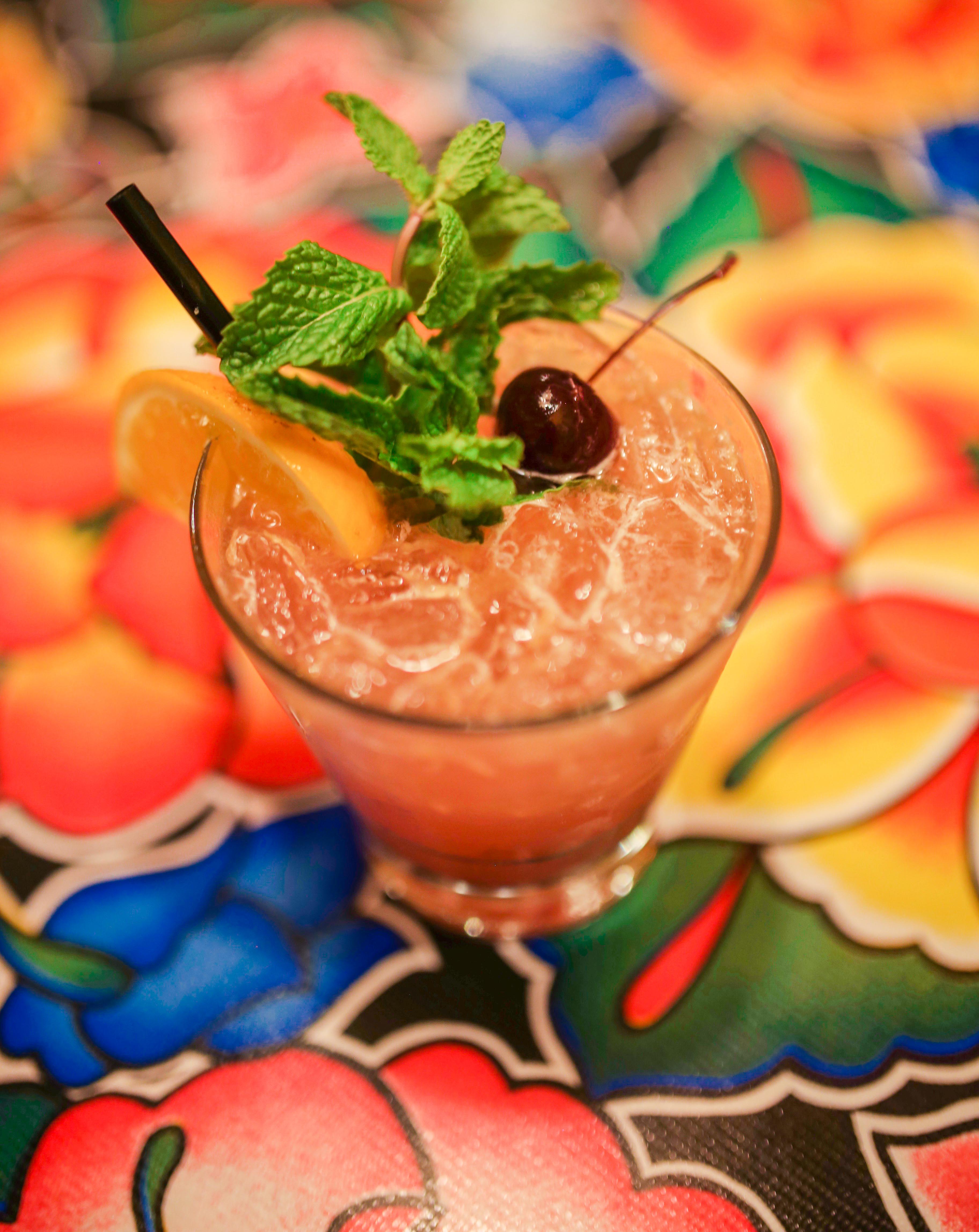 Where: Mezcal — 3230 East Colfax Ave., Denver

Hours: Monday – Thursday 11 a.m. – 12 a.m., Friday 11 a.m. – 1 a.m., Saturday 10 a.m. – 1 a.m. and Sunday 10 a.m. – 12 a.m.

The Lowdown: Mezcal can be a daunting spirit. The wide range of choices and myriad of complex flavors can make the jump from tequila challenging at first. Located across from the Bluebird Theater on East Colfax, the aptly titled Mezcal is a great starting point for any foray into agave exploration. The bar boasts 31 different bottles, and seven easy-to-drink cocktails incorporating the spirit. The mezcal Mai Tai ($11) is a safe way to ease in. Combining Nuestra Solidad San Luis Del Rio mezcal, Amaretto, orange and pineapple juice, the result is similar to the original — the mezcal delivers a gentle smokiness that provides the otherwise frou-frou island fare some much-needed teeth. As summer kicks off there will be multiple opportunities to try the delightful drink — general manager Danielle Harrison will enter the treat in the cocktail competition of Top Taco on June 22.

Finn's Manor
Where: Finn's Manor — 2927 Larimer St., Denver

Hours: Tuesday and Wednesday 5 p.m. – 12 a.m., Thursday and Saturday 12 p.m. – 12 a.m., Friday 2 p.m. – 12 a.m., Sunday 12 – 9 p.m. and closed Monday.

The Lowdown: Bartender Ryan Fletter loves mezcal. Currently serving at both Finn's and Palenque, the man has been experimenting with the spirit for several years — though only recently have his innovative cocktails started to gain traction. The Quetzalcoatl ($12) — named after the Mesoamerican deity — is Joven Espadin mezcal, tamarind juice, Bruto American (a campari-like spirit), lime juice and cane syrup. Served in a glass with a sal de gusano (salt, chili powder and dried, powdered worms from the agave) rim this brilliant cocktail is truly not one to miss. The earthy spice of the sal de gusano blends perfectly with the tamarind, the fruit flavor taking center stage despite the agave's best attempts to grasp the limelight. Throw in a large patio and a revolving cast of food purveyors and you've got the perfect recipe for a summer well spent.
RiNo Yacht Club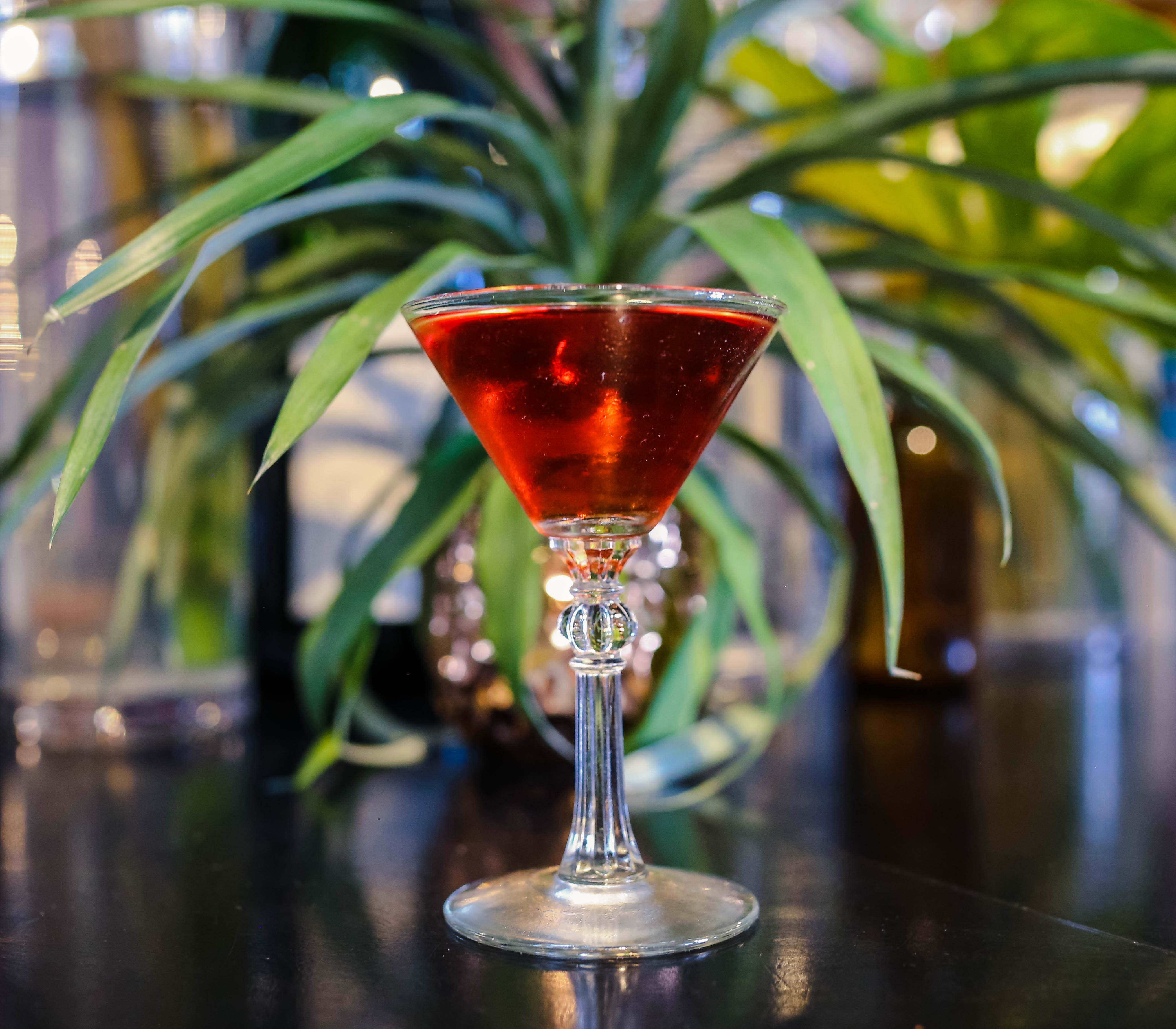 Where: RiNo Yacht Club — The Source, 3350 Brighton Blvd., Denver

Hours: Monday – Thursday 4 p.m. – 12 a.m., Friday – Sunday 12 p.m. – 12 a.m.

The Lowdown: RiNo Yacht Club is a labor of love, but the team's obvious and unwavering passion for all things alcohol is immediately clear. Husband and wife Mclain Hedges and Mary Wright are Chattanooga, Tennessee transplants with a lifetime of culinary and beverage experience. Together they run RiNo Yacht Club — the center bar of The Source — and The Perfect Pour, a craft wine, beer and liquor store with a focus on responsible and sustainable practices. While each is technically in charge of their own domain, both Hedges and Wright readily share duties — their combined knowledge and enthusiasm make the place. Its cocktail list changes roughly every three months — the current incarnation features a range of cocktails dedicated to Harry Potter. The Dirty Horcrux ($12) is Nuestra Solidad mezcal, gran classico, verjus (a tart unfortified cooking wine) topped with a light misting of salt. Despite two ounces of mezcal and an ounce of gran classico, the drink manages to be neither booze-forward nor bitter — the verjus and salt tying the beverage together. Come for the great drinks in sophisticated glass-wear, stay for the encyclopedic knowledge of and ethical approach to the world of spirits.

El Camino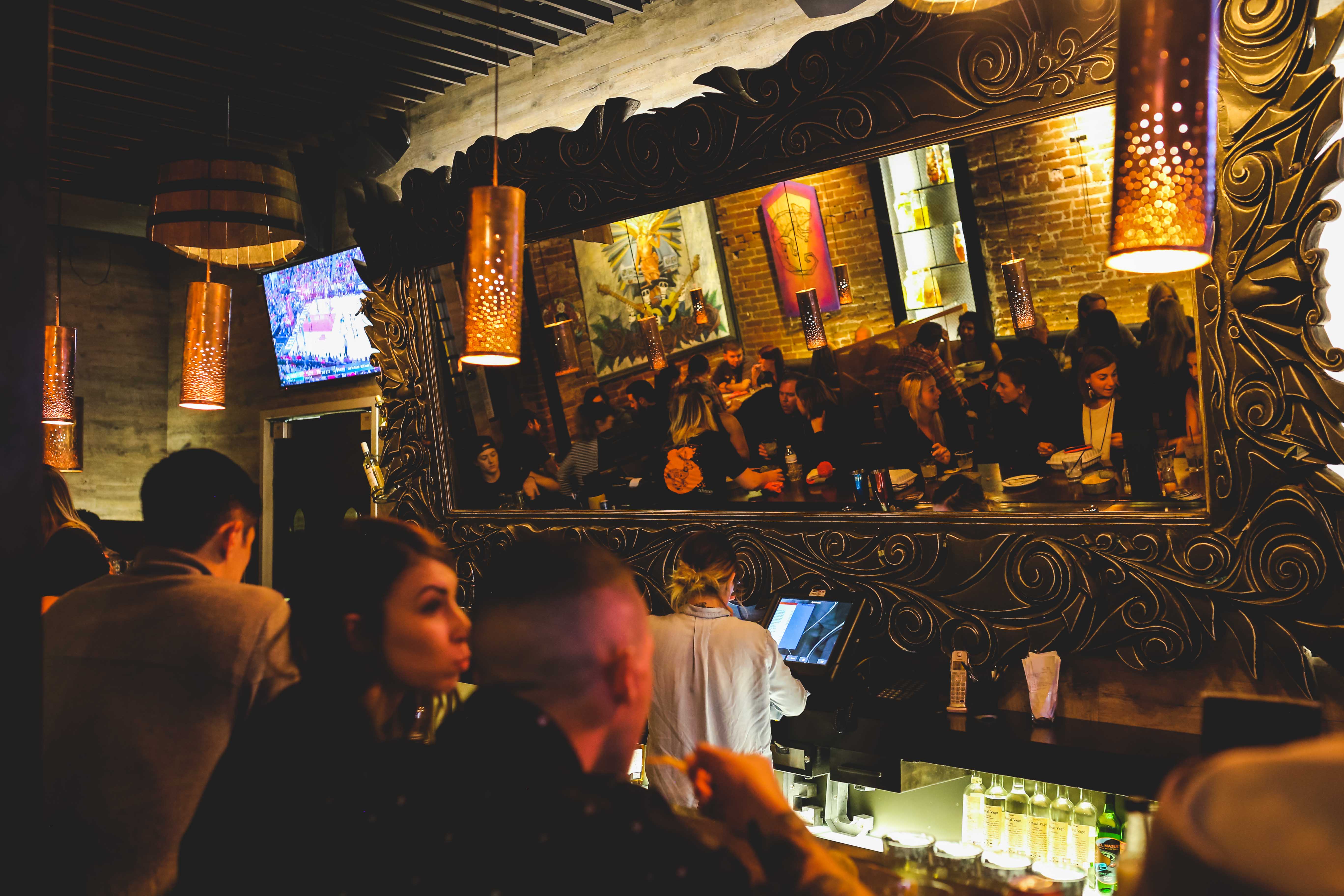 Where: El Camino — 3628 West 32nd Ave., Denver

Hours: Monday – Thursday 11 a.m. – 12 a.m., Friday 11 a.m. – 1 a.m., Saturday and Sunday 10 a.m. – 12 a.m.

The Lowdown: The ever-popping El Camino Community Tavern might be the most bustling place in the Highlands. The food is great, the party is constant and twenty-one bottles of mezcal are present. Its mezcal coin ($9) is Mina Real mezcal, agave nectar and fresh lime juice. Not much else is necessary for a proper agave cocktail — the coin goes down with the same ease as a standard margarita, the Mina Real adding a distinct bite that is not overwhelmingly smokey.

Palenque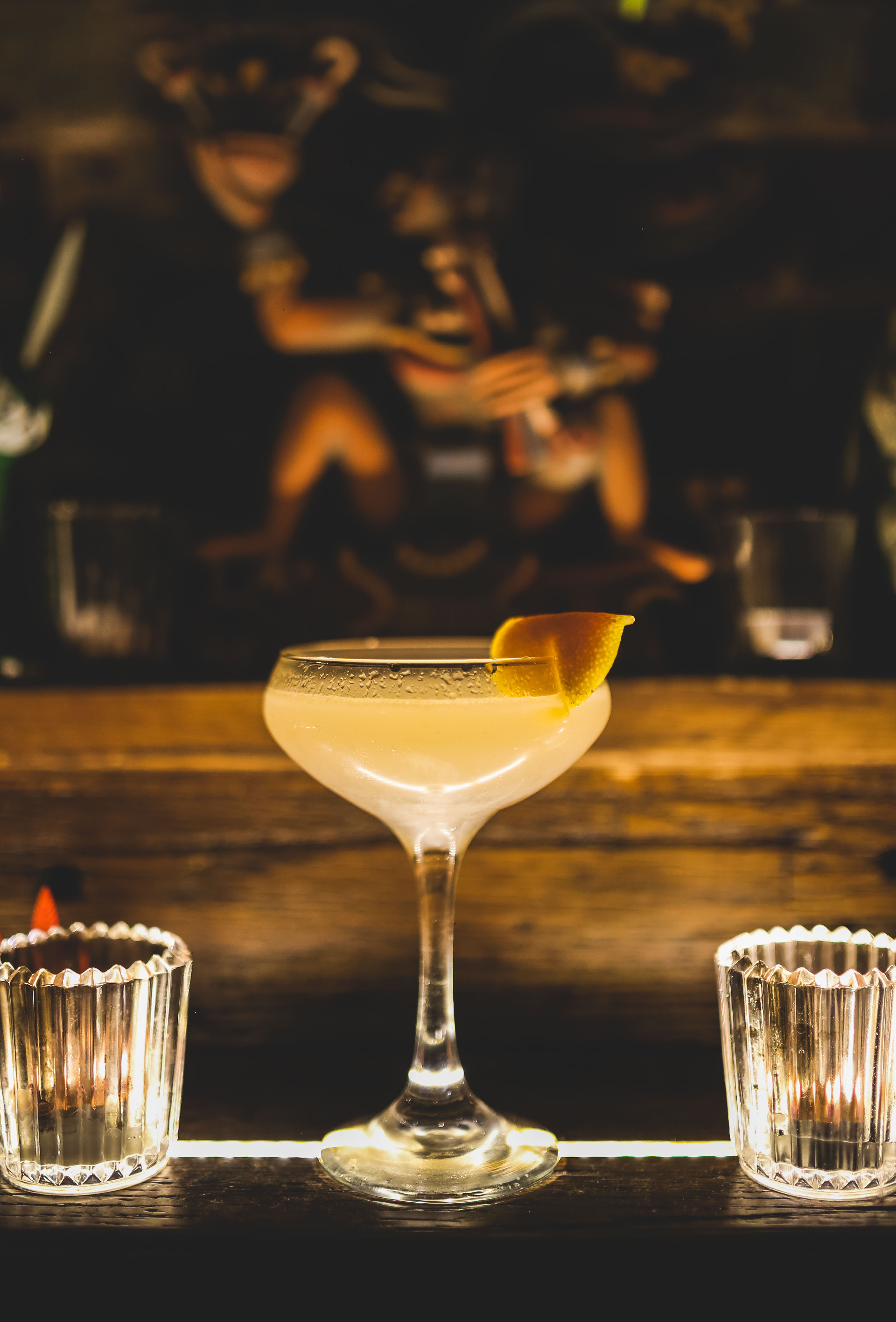 Where: Palenque — 1294 South Broadway, Denver

Hours: Monday – Thursday 4 – 11 p.m., Friday 4 p.m. – 12 a.m., Saturday 11 a.m. – 12 a.m. and Sunday 11 a.m. – 10 p.m.

The Lowdown: Palenque draws its name from the Oaxacan word for mezcal tasting room — a wide term encompassing everything from large, well-decorated bars to a person's home. The South Broadway establishment is the uncontested king of mezcal in the city. Owner Brian Rossi has stocked the place with around eighty bottles with the explicit intent of creating a space where people can come try the stuff as it was intended— unadorned and in succession. A highly knowledgeable and devoted staff of agave disciples will provide food, drink and a lesson in the rich history and cultural significance. The passion here is contagious — curious clientele often make the switch from casual consumer to full-blown mezcal enthusiast within these walls.

The Dulce Muerte ($11) or "sweet death" is play on two cocktails from famed alcoholic and American literary hero Ernest Hemmingway. Combining Nuestra Solidad San Luis Del Rio mezcal, fresh squeezed grapefruit juice, orange simple syrup in a glass with an absinthe mist, then topping the whole affair with champagne the bold beverage is easy-drinking that would make The Old Man and the Sea author proud. Despite the many robust flavors, the end result is surprisingly dainty — delicate notes of licorice pop against the fragrant backdrop. Billed as the perfect brunch cocktail or porch pounder, the Muerte goes down dangerously easy. To add insult to injury, Palenque has one of Denver's most relaxing patios — the combination a sure recipe for overly long brunches and questionable decisions made with the sun still high in the sky.

All photography by Danielle Webster.
This slideshow requires JavaScript.