Beverage Director Brandon Wise was sitting at Sage Hospitality Group's annual leadership conference when he had a full-circle, career-defining moment. Surrounded by all of the managers from the company's more than 75 hotels and restaurants, they asked two simple questions — "10 years ago, where did you want to be now? Where do you hope to be in 10 more years?"
"It was a big moment for me," Wise explained. "Ten years ago I wanted to be here. And in 10 more, I hope I still am."
What is a Beverage Director?
We hear about bartenders often, but "beverage director" isn't a title you hear thrown around often. Wise explains that a bar manager creates and manages the beverage program for one location, but a beverage director does that for multiple outlets. This includes building relationships with suppliers, choosing the products that each location will carry, overseeing beverage costs, streamlining new bartender training processes and creating cocktail menus and bar designs from scratch.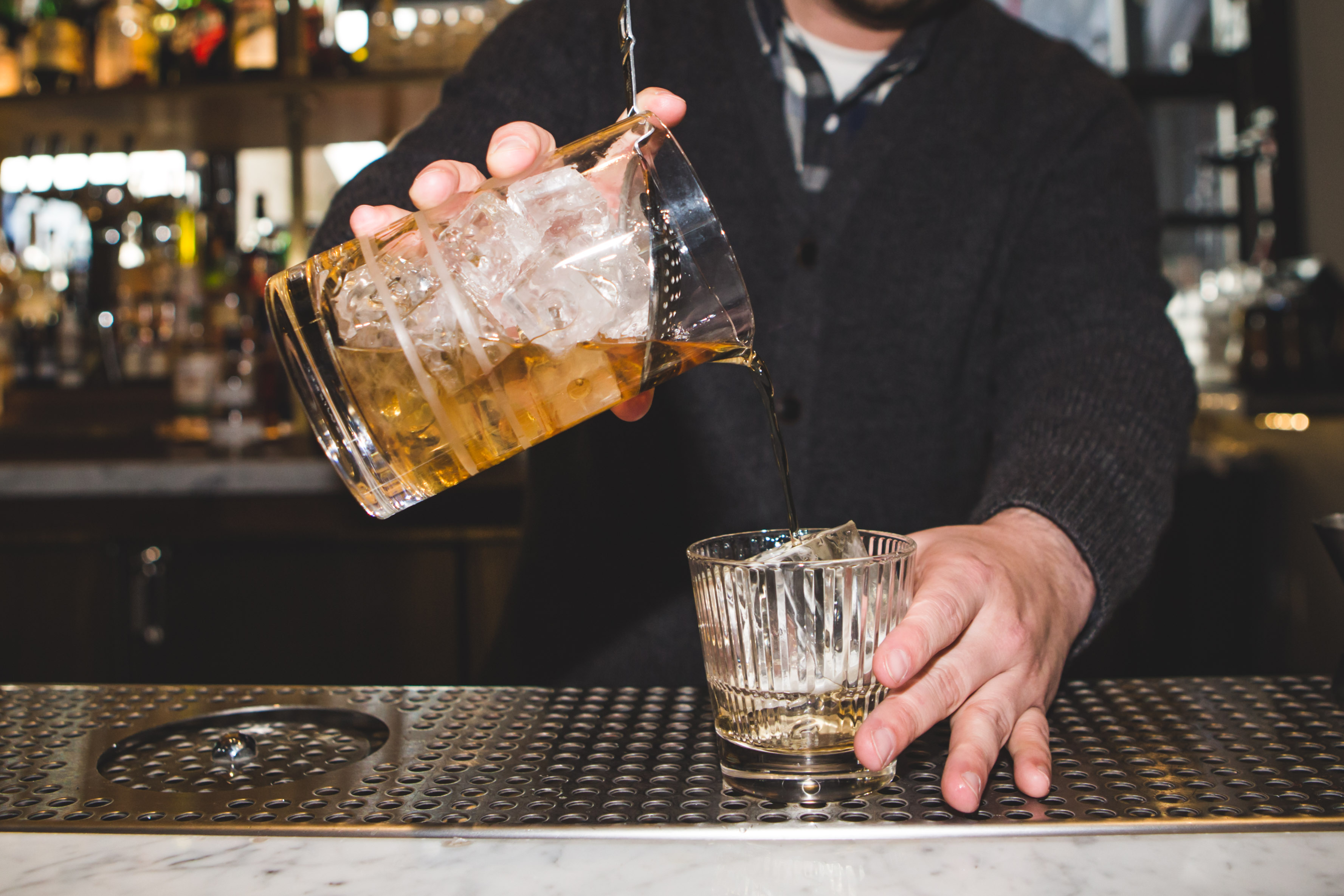 "As Sage's Corporate Director of Beverage Operations, I manage the beverage program that extends to all 75 hotels as well as the restaurants inside Sage Hospitality Group," Wise said. "I'm a department of one, but I sit across from and work closely with the Director of Culinary Michael [Carr-Turnbough]."
In the past decade, Sage has become a leading hotel and restaurant management company across the United States. Starting in 2006, they began opening and managing their own restaurant and bar concepts inside of their hotels. Since joining the company in 2014, Wise has helped build more than 20 bars for Sage — including Denver favorites like Departure, Kachina, Poka Lola, the exclusive speakeasy B&GC and the Cruise Room. 
This slideshow requires JavaScript.
"It's always a challenge," Wise said. "Each concept brings different ideas, spatial limitations and more. But it's fun to find an elegant solution for each one."
From mapping out the square footage and stations behind the bar, to the branding and design that surrounds it, Wise has his hands in every part of the process. 
"Each bar has a different story to tell, but there's always one problem they share — there's never enough storage," he said, laughing. "At the end of the day, the space needs to flow and feel natural for bartenders and guests. You have to learn how to see the big picture, but there's also a lot of little things that go into it. It's an art and a science."
How do you get there?
For Wise, it has always been about beverages — even before he could legally drink them. On his 15th birthday, his dad told him to put on a nice shirt and meet him in the car. 
"I thought it was a birthday surprise," Wise explained. "But he said, 'Get in the car, you're going to get a job!' And that's where it all started."
He began washing dishes at a country club in Michigan, and that led to a series of serving jobs after. Wise was enamored by the restaurant culture — the camaraderie between the guests, servers and bartenders. He knew he wouldn't ever leave it. 
While serving in a restaurant, still under 21, Wise met his destiny. When a bartender called in sick, the manager asked if any of the servers knew how to make drinks. Before he even realized what he was doing, Wise raised his hand. He had never mixed a cocktail in his life.
"I remember that night vividly — even the first drink I ever made," Wise said. "This woman ordered a flirtini. I had no idea what it was. I thought she was joking. But I found out it was purple and threw some ingredients together that I thought made sense. I was shocked when she told me it was the best drink she'd ever had. That instant gratification was intoxicating."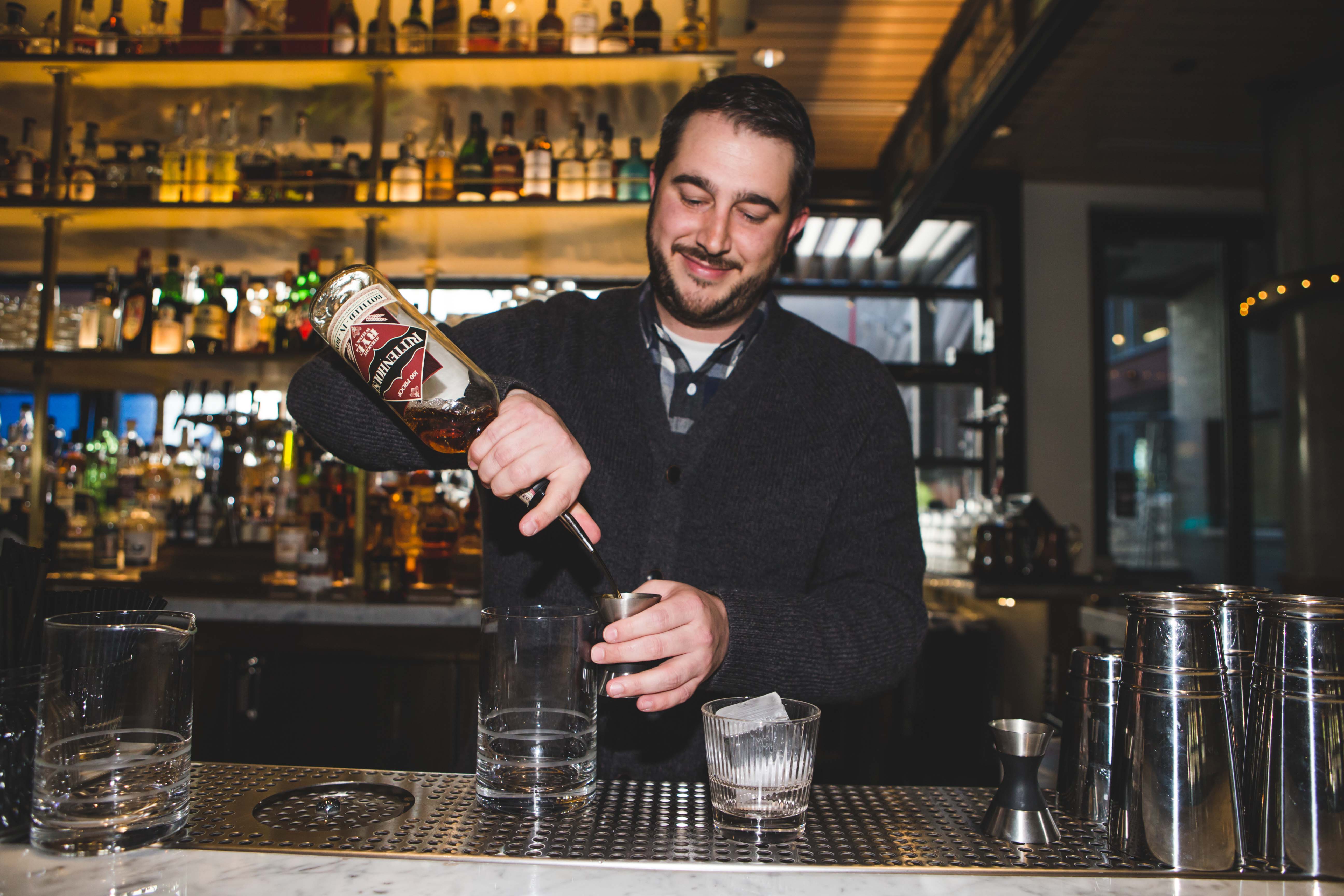 From there, Wise was hooked. He bought the Mr. Boston's Bartender's Guide and studied it like it was a college course. The study was purely academic, though, he said. He learned how to make almost all of the drinks in the book before he could legally try them.
Wise worked his way up the bartending scene — from bartender and general manager to supervisor and Director of Food and Beverage for the Ford Motor Company Conference and Events Center — all before his 30th birthday. He hit his stride in Portland as the president of the Oregon Bartenders Guild, though, where he spent time planning Portland Cocktail Week which is now one of the biggest cocktail festivals in the country.
But, when David Marsh, the Senior VP of Operations for Sage called looking to fill their vacant beverage director position, Wise was ready to let fate take over again. 
"We talked and had a similar vision of what hospitality should be," he said. "I flew down, met the team and was instantly ready to go. The Denver community was the thing that helped me move blindly. I'm continually humbled, honored to be here. I'm in an office more than I am behind the bar now, but the community is what keeps me here."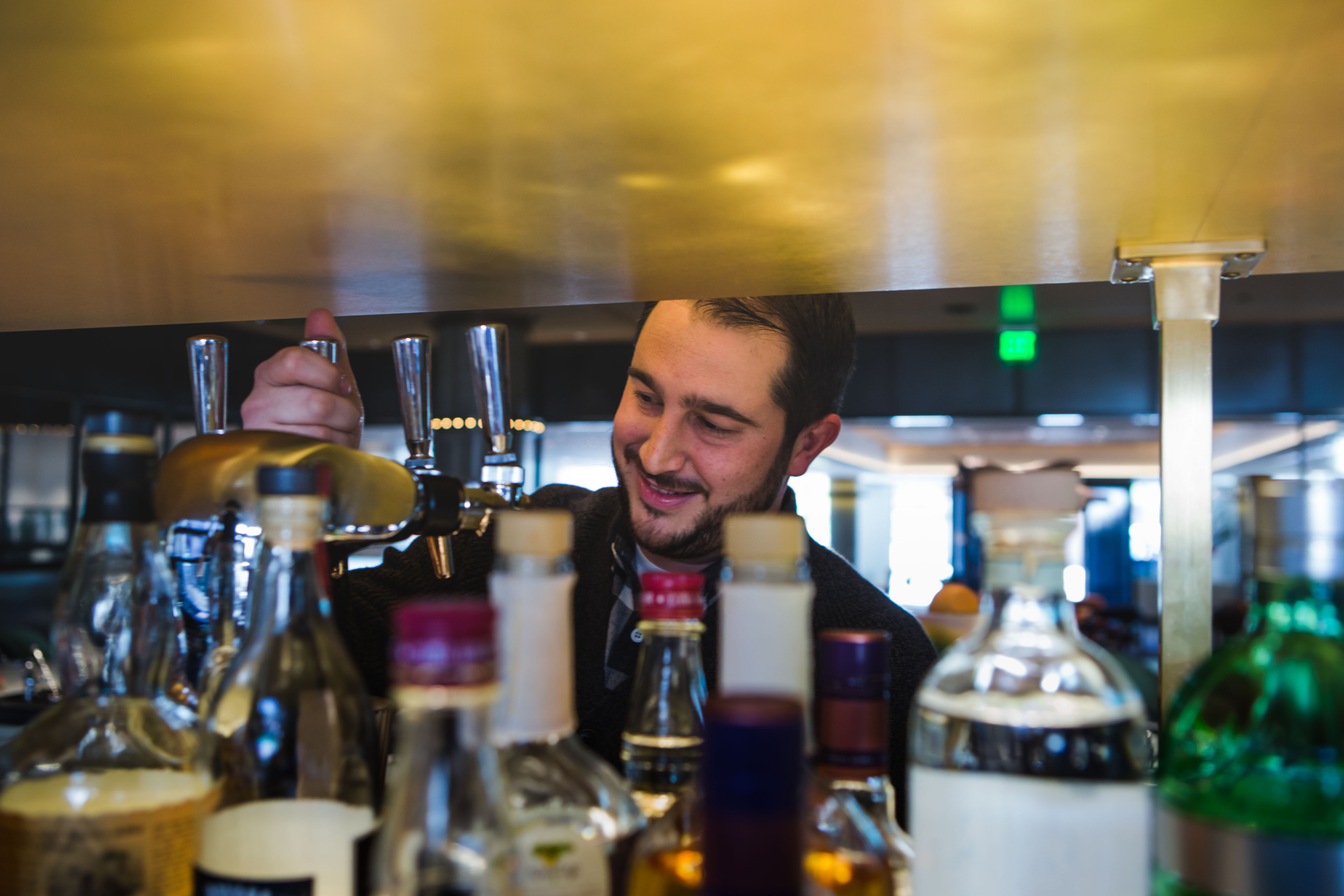 Wise is full of advice for those looking to move up the ladder behind the bar. First, you must write and revisit your goals, find a mentor and a maintain a clear vision. 
"It's important to put the guest and brand first," he said. "Every decision has to be true to the brand, it can't ever be about you. Really talented people come up in this game — appreciate that there are folks you can learn from. If you can't find a mentor, seek out other learning opportunities. Sit in great restaurants and bars to learn about hospitality and apply that to your work."
Ultimately, it's about practicing humility and knowing that you always have something to learn. 
"Continue to challenge yourself and be at peace with the fact that we don't have all the answers," he added. "You have to want it and take some serious bumps along the way — that's true for anything worthwhile."
Through the hard work and lessons learned along the way, Wise said he's grateful that he took a chance and made that first flirtini.
"A lot of people search a long time for their life's work," Wise said. "A sense of peace totally washed over me once I found it."
Unless noted, all photography by Kyle Cooper.