Following the May 28 release date of his memoir, Change of Seasons, John Oates visited Denver's Tattered Cover Bookstore last night for a long-awaited meet-and-greet.  The half of the beloved "blue-eyed soul" duo Hall and Oates is currently promoting his work while on book tour, and it's only natural that the great music-loving city of Denver made the cut. This comes in perfect conjunction with the band's upcoming concert tour, which includes a stop at Englewood's Fiddler's Green Amphitheater on July 15.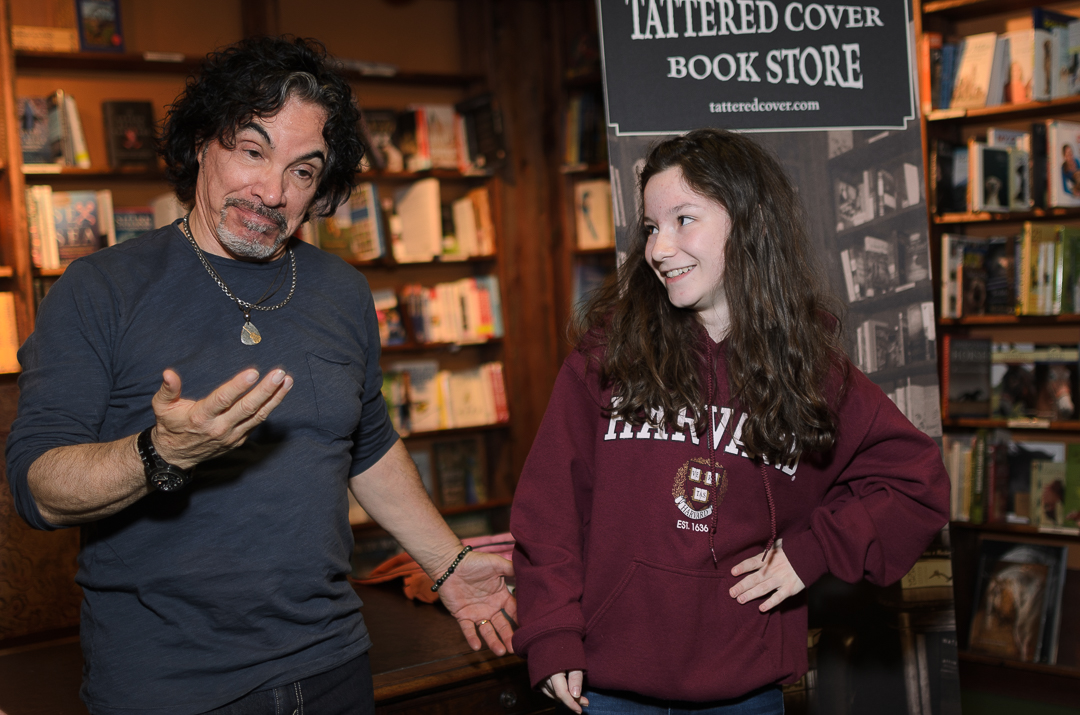 Holding strong as the third highest-grossing duo in musical history, Hall and Oates are a household name.  Naturally, we had to make a detour to Tattered Cover to catch the fun, where for just under $30, longtime fans got to meet, greet and snap a quick photo with their musical idol. And at approximately 6 p.m., Oates came out to greet the 100 or so fans who had been lucky enough to have snagged tickets to the event.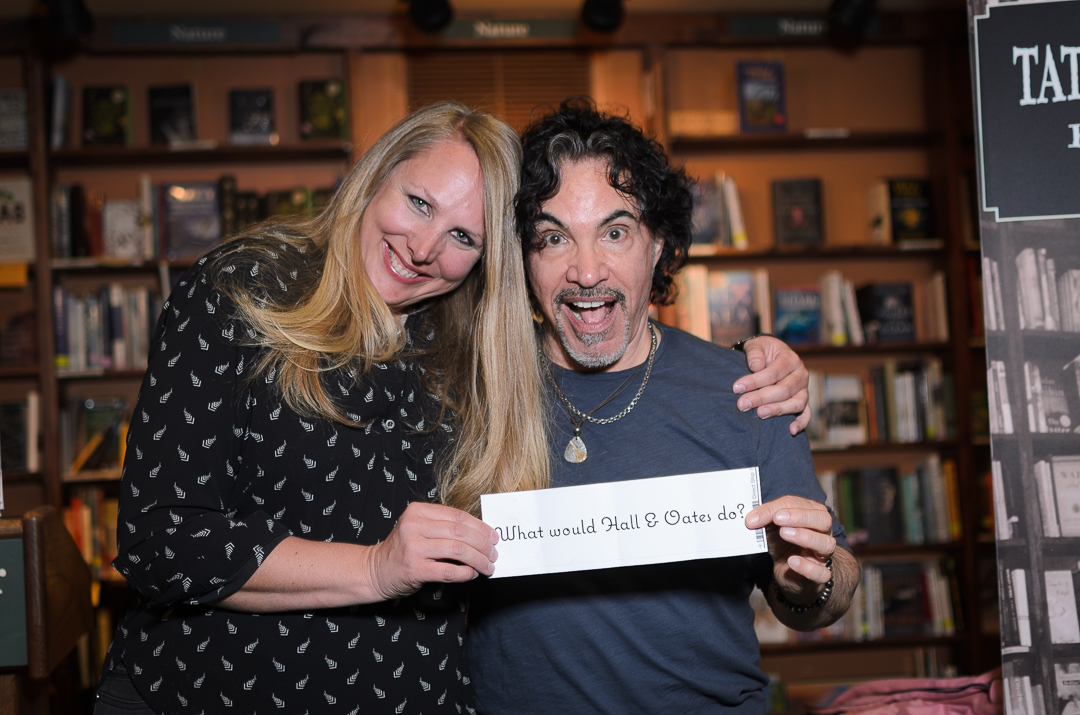 A quick hello to his adoring crowd and some witty dialogue got the meet-and-greet started.  "This is a book signing, which means you know how to read," Oates said amongst laughter, "And it's good to know know my fans are literate."  Oates went on to express, "I spent a lot of time on this book, and I'm looking forward to your feedback." He finished his swift repertoire with, "Now, let's get this party started," as applause filled the room.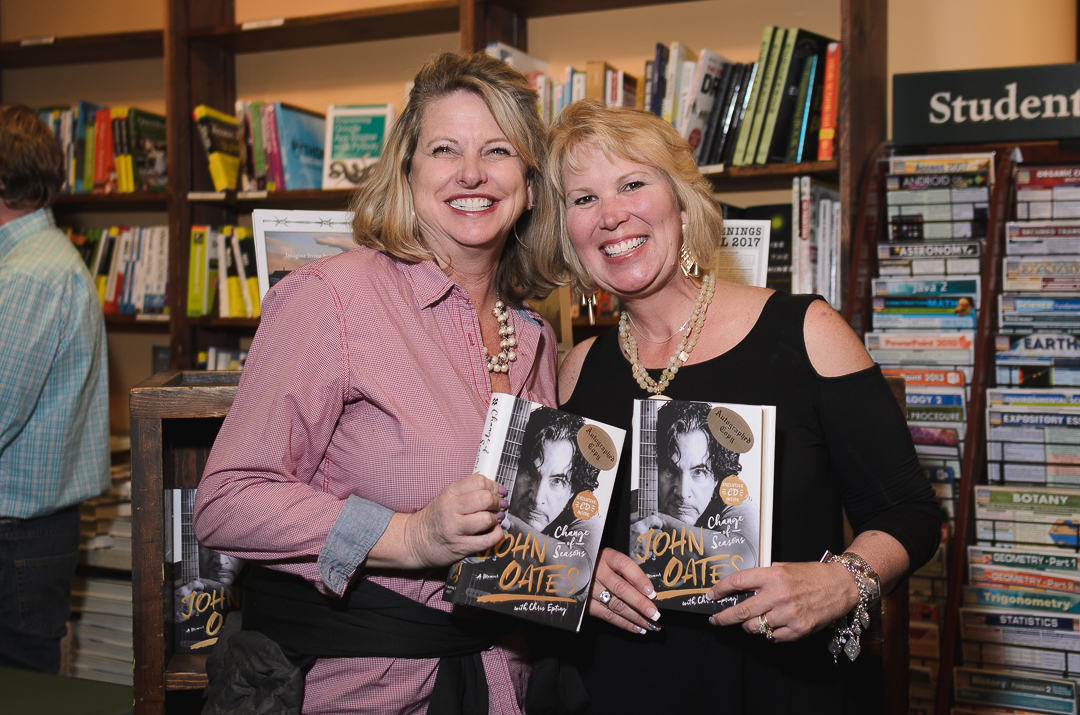 We spoke with Lisa Bartmann, accompanied by her daughter and her friend, as she finished getting her photo taken with Oates, her all-time favorite. When asked if she was the biggest fan ever, she replied, "EVER," and her friend Julie Berris continued to indulge us with stories of Bartmann's infatuation.  Turns out, Bartmann has seen Hall and Oates around 50 times, the first of which was 40 years ago. Bartmann was 13 years old and growing up in Baltimore when Hall and Oates stole her heart, and it only cost her $1.03, (the channel of the sponsoring radio station.)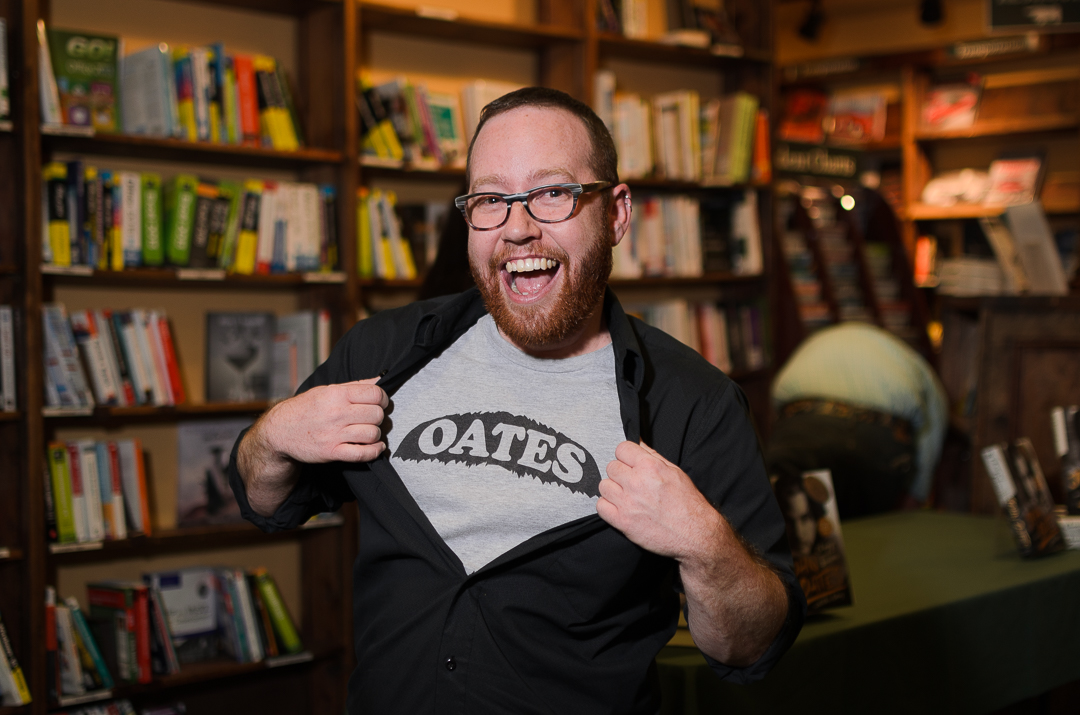 Kelly Costello was one of the few folks sporting memorabilia, which was displayed when it came his turn to meet his hero.  He aggressively opened his button-down shirt to reveal a shirt that read "OATES," much to the amusement of his fellow fans, and of Oates himself. Overall, last night's crowd left overly-satisfied and full of glee. Especially one worshipping fan, who announced to the room how much she "loved John, more than you even know." Old habits die hard, especially when your habit is one of the most beloved pop-rock-soul duos in pop culture and music history.