Update 5/25/17: Vince Staples has been announced as the opener for the Gorillaz Red Rocks show. Danny Brown will be opening other dates on their tour. Staples is featured on new Gorillaz album Humanz in track "Ascension."
Update 4/21/17: Gorillaz tickets sold out in seconds. Many were left in the queue without ever making it through to purchase tickets. Learn more about why it's so hard to get tickets right now here.
Gorillaz announced tour dates this morning, seven years after the release of their last studio album, The Fall. Gorillaz are set to release their new album Humanz April 28 and will kick off their tour in Chicago this July. Damon Albarn's animated band is scheduled to play at Red Rocks on Sept. 26, and we suggest grabbing your tickets early as this has been a highly anticipated show.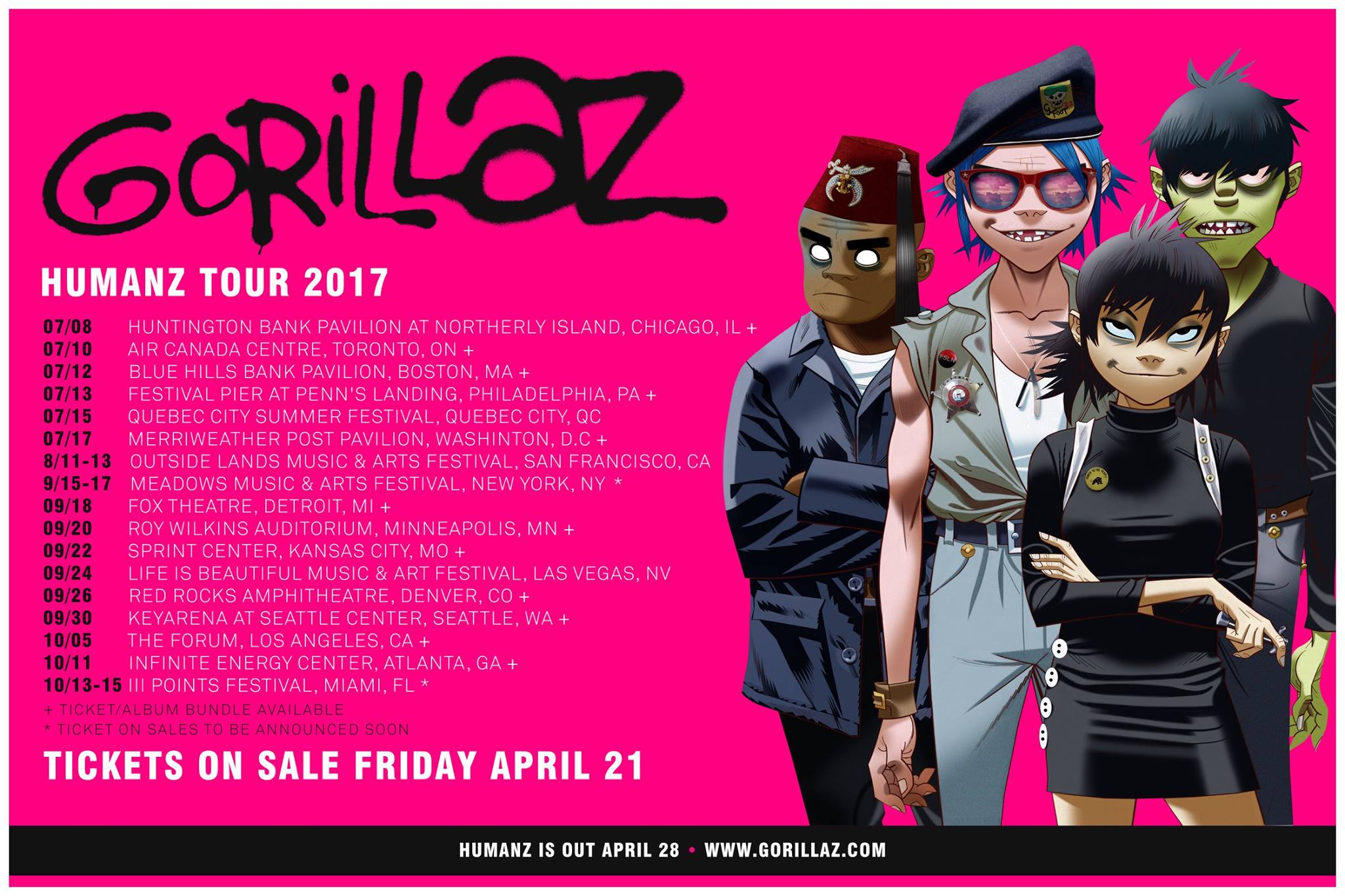 Gorillaz recently released five new singles, "Let Me Out," "Saturnz Barz," "Andromeda," "Ascension" and "We Got the Power" from their upcoming album. And, According to Billboard, "Saturnz Barz" set a record for the most successful debut of a virtual reality music video in YouTube history. Humanz feature's big names like Vince Staples, D.R.A.M., Popcaan and more. The show will feature Damon Albarn and Jamie Hewlett's animated creations – Murdoc, Noodle, Russel and 2D – as well as the live musicians. Tickets for the Gorillaz Red Rocks show go on presale April 20 at 10 a.m. and will be available here. The full ticket sales begin on April 21 at 10 a.m.