With just a few hits into a drum ballad and the spotlight shining on singer Michael David Rosenberg, the band Passenger showed the crowd they were in for a night of beautiful pop-folk at the Ogden on March 21, 2017. "Thank you very much indeed," Rosenberg said in his English accent, "It's one of the first nights that have sold out [on this tour]."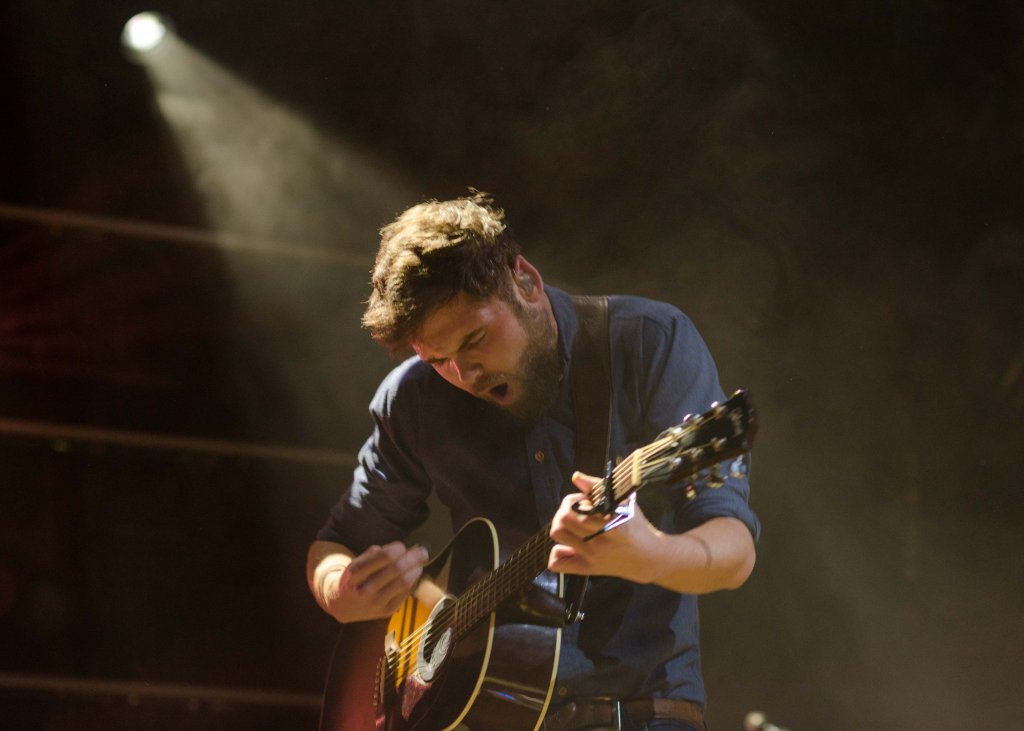 He opened with the song "If You Go," painting a picture of idyllic love, with strumming guitar picks flowing heavily behind. But from there, it was as if he spent half his set talking about his busking livelihood as much as singing. Which don't get me wrong, I love anecdotes and when singers interact with their audience – there's nothing worse than a shy singer who can only play and not entertain. Maybe I was just too angsty of wanting to his hear discography.
"I wanna get something straight with you guys – I only have one very famous song. It's fucking true, it's called "Let Her Go." Like Disney…that movie has literally fucking ruined my life."  – Michael Rosenberg.
He went into his next song, titled "Life's for the Living." "I took myself down to the cafe to find all the boys lost in books and crackling vinyl / And carved out a poem above the urinal that read / Don't you cry for the lost / Smile for the living." And Rosenberg was poetic with his lyrics, and you could tell that perhaps he's uncomfortable with having that "one famous song." He reminded me of Ed Sheeran because they both fill out the singer-songwriter genre, but as where Sheeran monetized his thrust into fame, Rosenberg decided to keep playing in lowly lit cafes.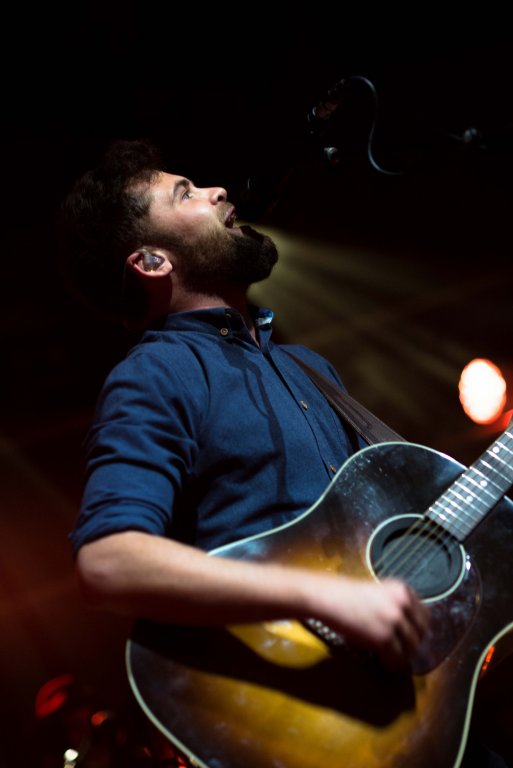 "Denver are you having a wonderful time?" Rosenberg huffed in between his songs, "It'd been awkward if you said no." He gave us another little memory of being far from family – I'm not really sure, I was standing there wondering why no music was being played for such a long length. He then said, "If sometimes you sit in bed and think what am I doing, then this is your song, "27." And just like that, he had swooped the crowd back into his English, picturesque world of storytelling.
He played "Everything" next, a beautiful balled with piano keys leading the way into his unique vocals. I had hoped he would continuously play into the next song, but alas, he wanted to talk with us again. Like a girl alone at a bar, he assumed we wanted to chat way too much. It was kind of cute – he wanted to tell us "Everything." "You guys are beautifully quiet and I'll try to make this story as quick as possible it's about life…" yup, those were his words.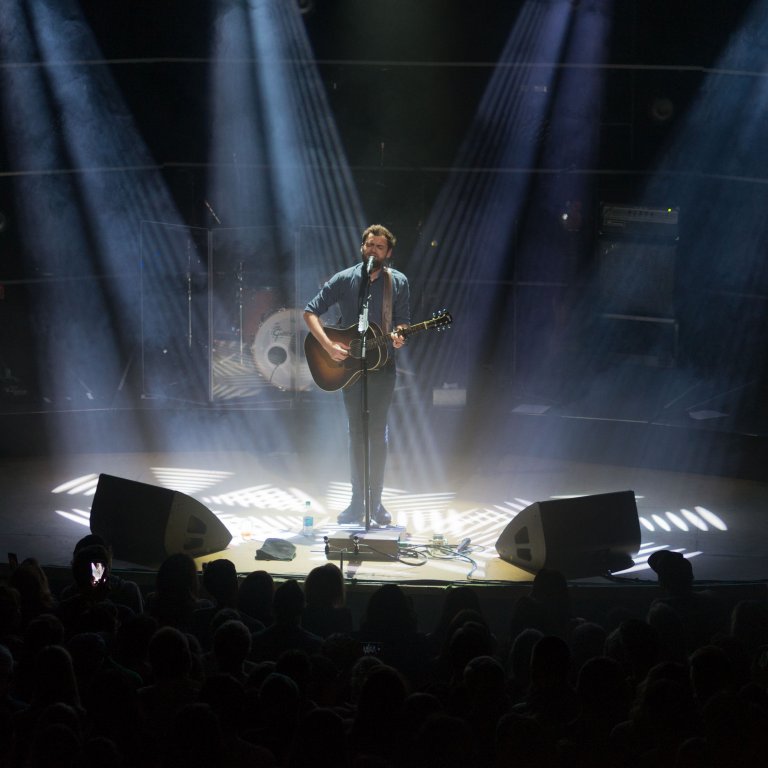 Finally, after a story about Amsterdam and traveling, he entered the song "Travelling Alone" from his 2015 album Whispers II. "It was my wife's idea, but she's no longer here. / She left me travelling alone. / I never heard silence ring out like a bell. / I never heard silence like last night in my expensive hotel," and his lyrics were so painfully raw, you couldn't help but want to hug him on that stage.
Then it came – "You're expecting Disney," he laughed to the crowd, referencing his famous hit. He played "Young as the Morning, Old as the Sea" first, then went into "Let Her Go." "I wrote it in forty-five minutes…yeah, it's alright."
It wouldn't be a night of music in Denver without a reference to the political distress in our country, so he said we all have a "personal responsibility" towards the end of his set. I'm sure he meant well, but damn, just give me some more music before the night goes down. He was leaving us thirsty, but maybe that's better than leaving us bored. Either way, you're always welcome back Rosenberg. Don't leave your setlist notes at home.
All photographs courtesy of Alden Bonecutter. View the gallery here.