The name Rebekah Durham may not be one you know just yet – but this musician has been making waves in Brooklyn, and just returned home to continue doing so in Colorado. Durham moved to New York to master her musical techniques at Julliard and after graduating, up-and-coming indie-pop group San Fermin discovered Durham and brought her on board. The group is orchestrated by Ellis Ludwig-Leone and consists of vocalists, brass musicians, percussionists and up until recently, Durham as a violinist. The band will release their third studio album this year titled Belong and though Durham worked on the album with the band, she recently made the decision to leave. Where to? Well, back to Colorado to be closer to her family and ended up joining local bluegrass band Ginny Mules. We sat down in Denver violin store Reeve Violins to talk with Durham about San Fermin, Ginny Mules and her future in Colorado.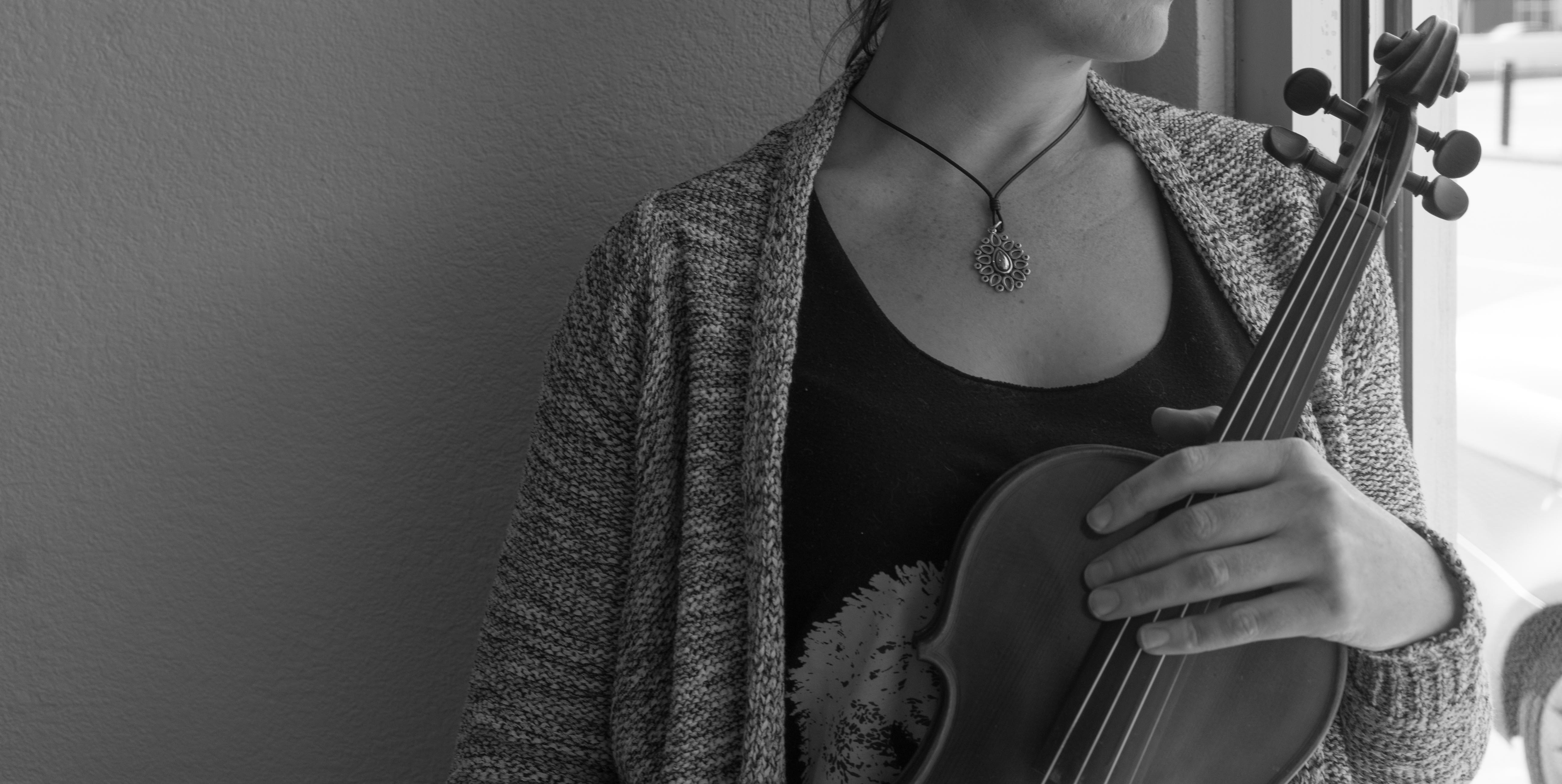 303 Magazine: For those who don't know about Ginny Mules yet, tell us about the band.
Rebekah Durham: I'm the newest member of Ginny Mules. I joined in June and it's an exciting group for me because there are four ladies and one guy and the proportions are kind of switching around. I've never been in an ensemble with so many women so that's just altogether a change and I like it. Most of them are from Colorado, so we're all very like minded and have an appreciation for this place and the people here. Also, for social music. That's what I really like about this genre. It's bluegrass and blues mixed together with some original songwriting.
303: You recently joined Ginny Mules but they just released their first album in December. Did you work with them on the album?
RD: Yeah! I joined the band right before they starting recording those tracks. We recorded at eTown in Boulder and I was familiar with that because I had done an eTown session with San Fermin, so I knew how cool the studio was and was super excited. Ginny Mules came in the studio and it was extremely fun and we had amazing engineers. Nick Forster was our producer – he's awesome.
303: What's next for Ginny Mules after the album release?
RD: We are trying to ramp up our local performing. We have several shows and the first one we're opening for The Ragbirds at Swallow Hill. Then we're doing a couple headlining shows in the spring.
303: That's awesome, I'll make sure to catch you at Arise. Now, you've gone from San Fermin in Brooklyn to a brand new local Colorado brand. What's that transition been like?
RD: To be honest, it's been pretty exciting. The beginning of San Fermin was super exciting. They found me – I had sort of been in New York freelancing, mowing over what I wanted to do. I wanted to travel for one thing. I wanted to play in a band for another thing. And I got to both of those things with amazing people and fantastic musicians. Over the course of that progression, we saw bigger and bigger shows. I find the interesting things about a band being the inner-workings and the sort of struggle of getting booked and making fans on your own and all of that stuff. That all started happen for San Fermin pretty quickly which was amazing, but also, I never got to see any of that stuff. So being back on the foundation level of a band is exciting.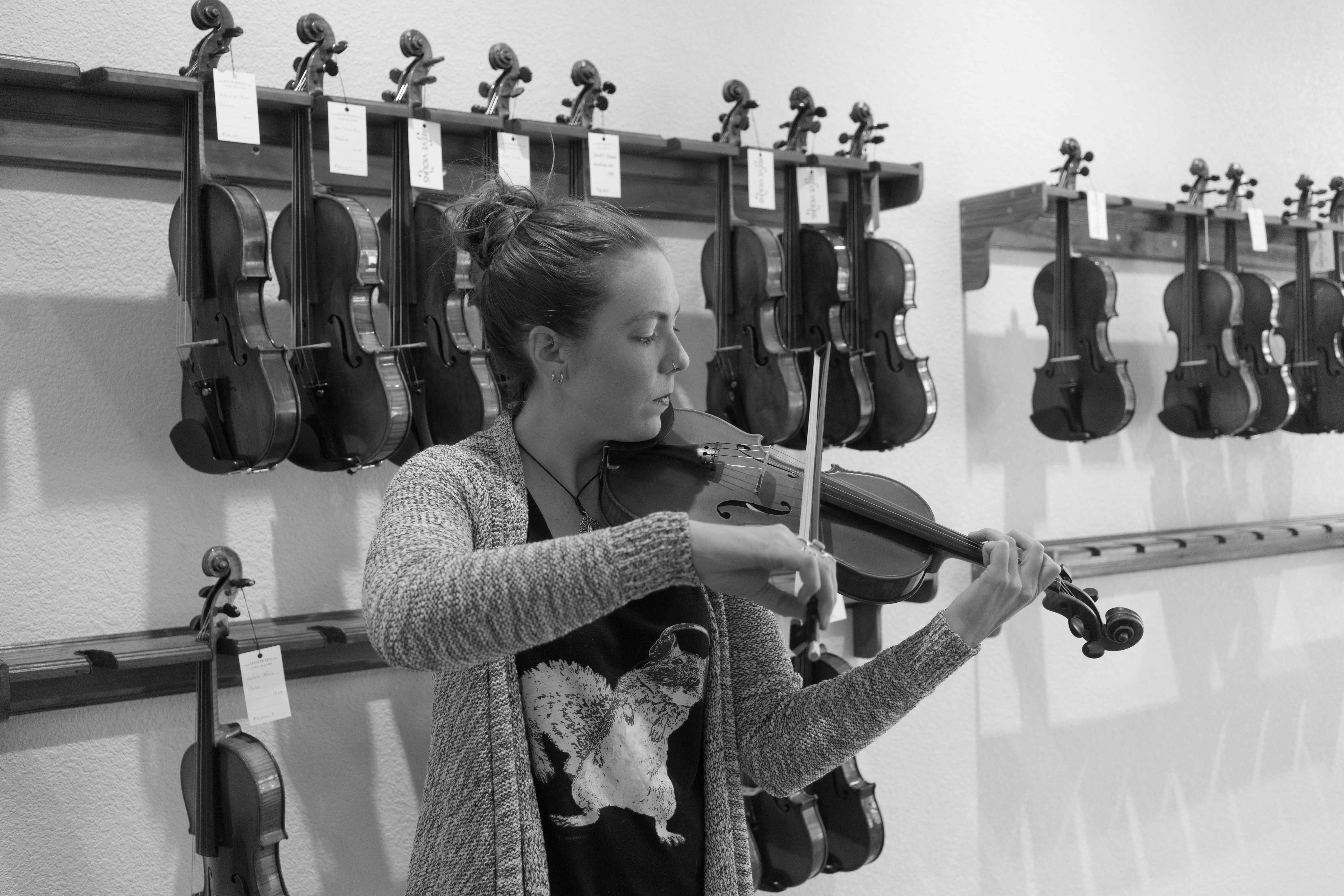 303: Why did you leave San Fermin?
RD: You know, it was such a difficult decision. But I decided to move back to Colorado after seven years in New York. I have just now been here one year and for the first half of that year I spent a lot of time traveling with San Fermin – touring still. I started longing to want to have more local focus and take a break from the exhausting traveling for so long. I love that band and those people and I want to see them to be successful and I think they will be. Their third album will be amazing so I highly recommend listening to it. And I recorded that with them so I'm excited to hear it also. I was with them for three years and when I counted the number of shows we'd done it was like… hundreds. I started missing having a personal routine, being closer to family and things like that.
303: What can you tell us about San Fermin's upcoming album?
RD: I think it goes in a little bit different of a direction from the last album. There's some ideas and techniques from the first album that Ellis uses leaning towards more classical techniques, and some of those appear in the third album but it's much more "band" like at this point. The band has coellexsed into this group and everybody has their own sound.
303: Tell me a bit about your own projects here in Colorado.
RD: Musically, I'm going to start writing more of my own music. I have a few songs that have been simmering for a while and I want to finish those. Also, my boyfriend Elio Schiavo is a fantastic bluegrass mandolin player. I'm going to be collaborating with him. There will also be a collaboration with my brother – he's a fantastic violinist.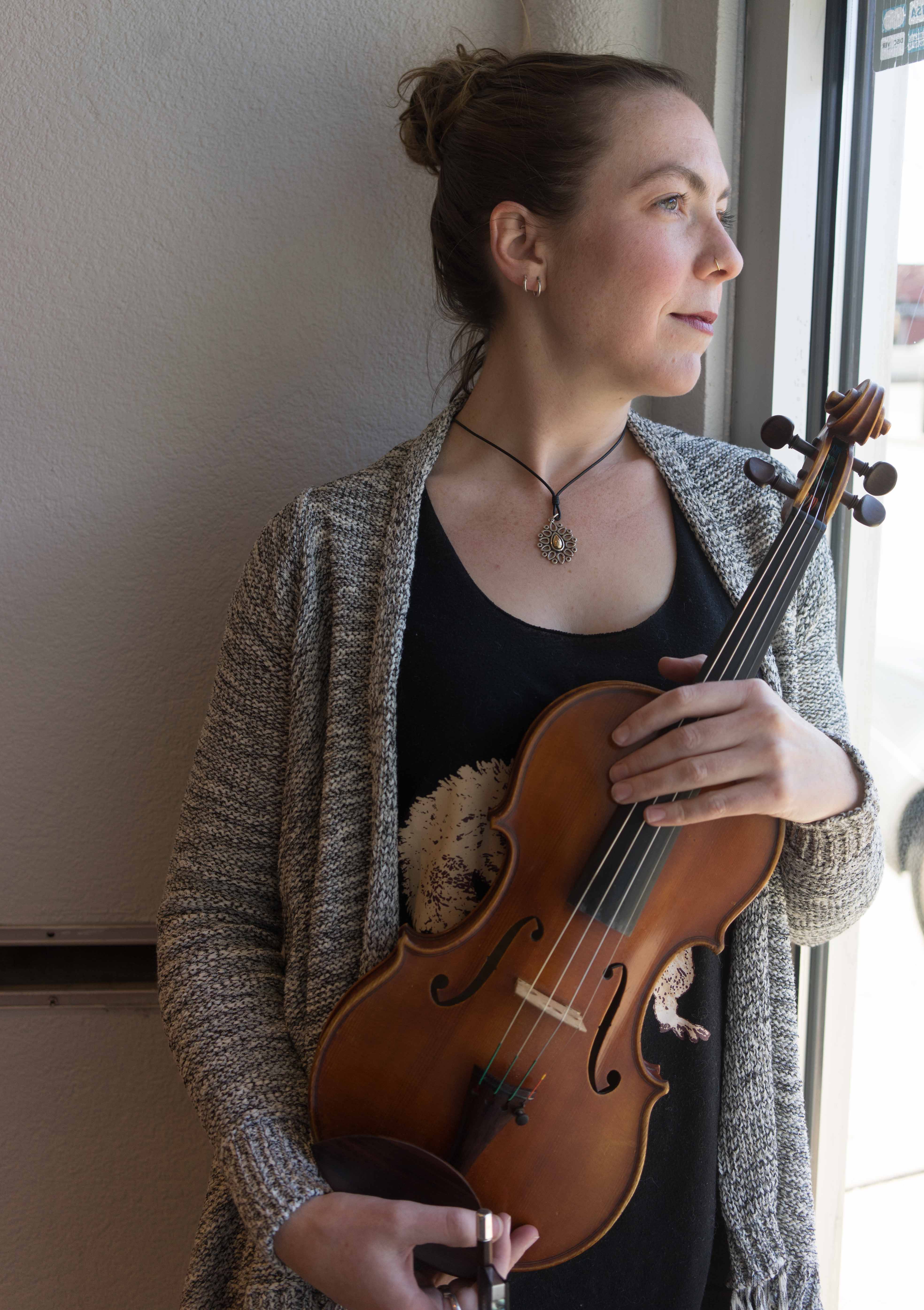 303: It seems like you do a lot with music. What's your end goal?
RD: I guess what I'm doing right now is narrowing down my focus to what really feels true to my own musical voice. Once I succeed in doing that, and I think I'm starting to, at least get carving out a time and place for me to work. I want to help people and I want to help people through music. I want to help people love themselves and love each other.
303: What are you most excited about, being back in Colorado?
RD: Living in Nederland is literally a dream come true – since I was a teenager. I never thought that I could live in a town that small and then New York did it to me. I guess, just being back in the mountains and back in nature.
Photo shoot location: Reeve Violins – 816 Santa Fe Dr. Denver, CO.
You can catch Ginny Mules next at Swallow Hill on February 18.
All photography by Brittany Werges.