Lavon Robert's got the vibes – the sit back, smoke some, and cruise vibes – and luckily he's not running out of them any time soon. Known artistically as Jerney, the New Jersey-grown, Denver-based rapper released his debut album on January 6. He spoke to us via Skype from his home in New Jersey about the album, making a lot of music quickly and the Denver hip-hop scene. Kush So Mean can be streamed on both Spotify and Apple Music, but read below to get to know the artist a bit before you listen.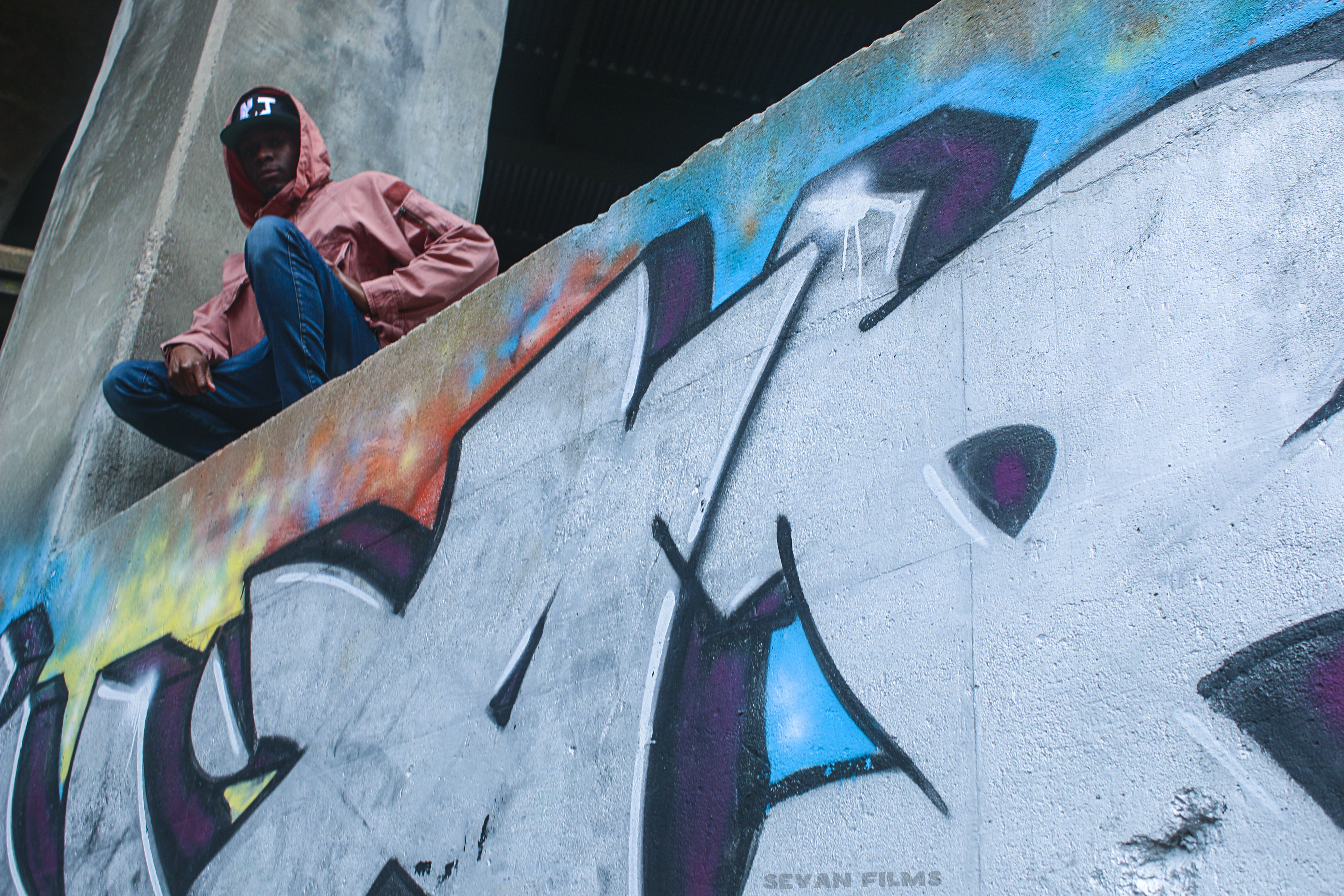 303 Magazine: When did you start making music?
Jerney: I started probably my senior year of high school. That's probably around the same time when I met my manager. He moved to Colorado and got me to do the same. He told me he'd be able to get me shows, so I just made the leap of faith and I went out there [to Colorado], and it all worked out. The first couple years were putting the legwork to get where I am now.
303: What has life been like since the release of Kush So Mean? How does it feel to have your debut album out?
J: It's dope. It feels like.. legit. [laughs] Nah, it's just cool to be able to pull it up on like various platforms and show people, [and with] people actually liking it, it's just dope. We actually played some of it at this club in New York [last] weekend, and people were fuckin' with it there too.
303: That's dope. So, what is your favorite track off the album and why? And the one that's most meaningful to you, if those are different.
J: The one that I like the most personally is the first track, "America – Kush Is So Mean." I made that beat myself [and] that was one of the first beats that I actually liked, so I decided to rap on it. Some of the beats off the album, I was making them for a video game [soundtrack] and I liked them so much I decided to rap on them instead … yeah I'd say the first track is probably my favorite, and the one that means the most probably would be "P.I.M.P.," which released as a single beforehand.
303: That's a good song. I've been listening to that a lot actually. So, as you just said, it's part of one of the track titles – but what is the meaning behind the album title Kush So Mean?
J: You know the song "So Fresh, So Clean" by Outkast? Yeah, I rapped on that beat, and the chorus that I made for that was "kush is so mean" instead of "so fresh and so clean." It kinda stuck with people … "Kush so mean," if you type it in on Instagram, it's like thousands of posts from other people. Weed related, music related, it's a bunch of different things but it's all "kush so mean." So I figured with that, I might as well push it as a brand and decided to make the album called Kush So Mean.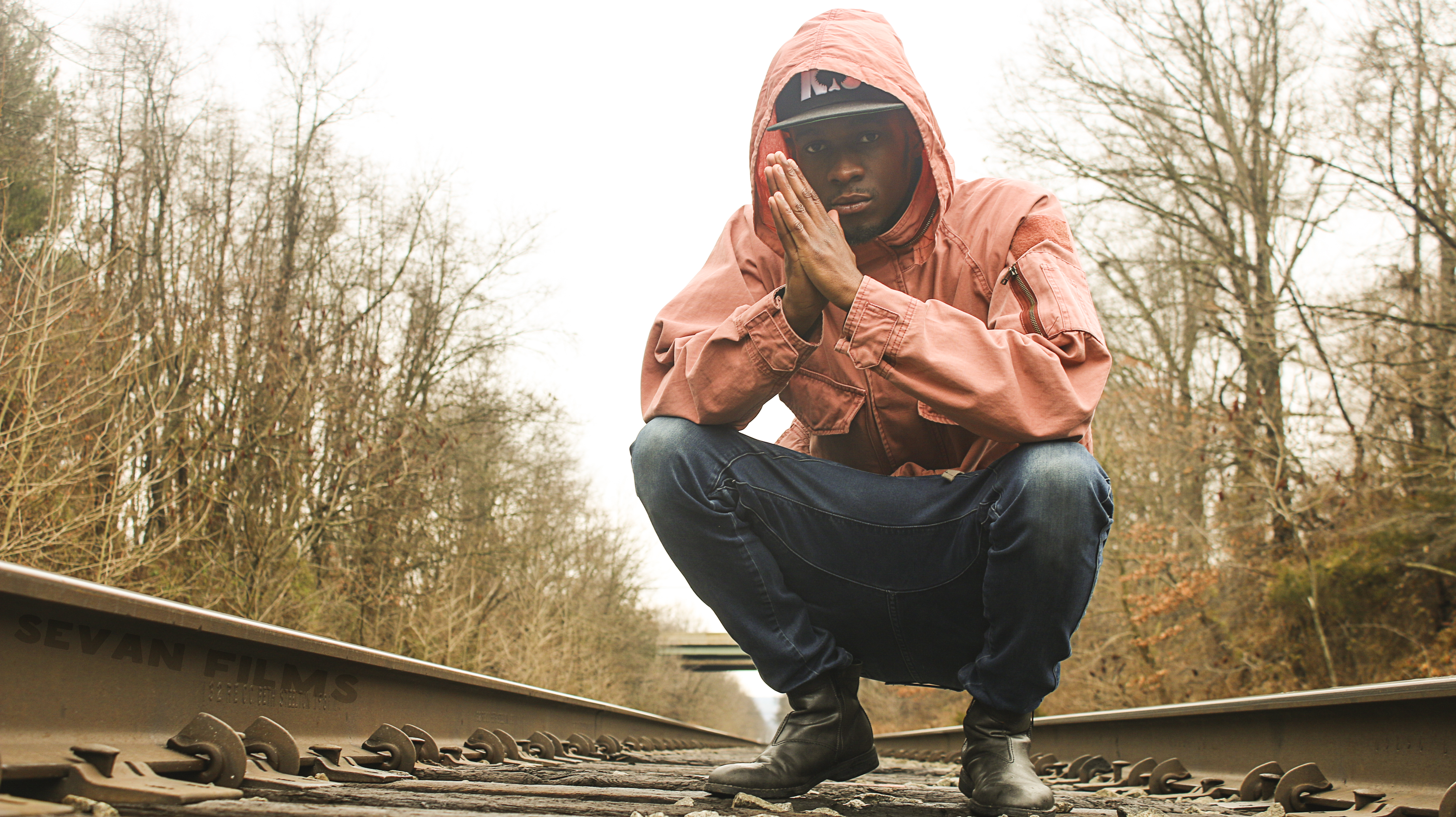 303: I know that you're in New Jersey right now and you're originally from there, but you're based in Denver – when exactly did you move to the 303 and why? Do you consider yourself a Denver artist?
J: I definitely consider myself a Denver artist because that's where I've had my most success. I moved there back in November of 2013. I really just wanted to try something new, get out on my own and dive into trying to become a musician – like an actual legitimate musician. At first we didn't really get shows, so I wasn't really sure what was going to happen with it, but then [Boneth Ahaneku, Bryan Bakke and Nyall Cook] made the label At Night Group and it started picking up momentum. It was just a leap of faith honestly, but I love living in Colorado. It's probably the dopest time I've had in my life, honestly. The show environment there is so different than anywhere I've ever been – people actually engage in what's going on onstage instead of not paying attention. They're really supportive.
303: Yeah there's a really good local scene. With the success of local artists, specifically Trev Rich, there's kind of been this anticipation that Denver might be one of the next hip-hop spots to blow up.
J: Exactly. That's what I'm hoping as well. There's a lot of new artists that I met out there. My one friend who's a Boulder guy, Mawule, he's a R&B singer, my friend DJ Zenas, there's a bunch of talented people in that area. I think if everyone could come together and kinda focus on bringing the city up, it could bring that whole market to a higher level than what it's at right now, because there's too many times too many people just try to focus on their own hustle and don't wanna collaborate with people, and honestly when everyone works together, that's how you get your city on the map.
303: So off of that then, what do you think it means to be a hip-hop artist today? Does that mean something different than just being a rapper?
J: I think it's a lot of things. You've gotta kinda find your own path for sure. I like the way that Kendrick and like, J. Cole operate … I feel like the good music always prevails, it always stays longer. Kendrick's songs will always be remembered a lot longer than these other people. That's, I guess, what real hip-hop is to me.
303: Coming from the east coast, do you feel that there's a specific Denver sound?
J: I think Denver has more of a real hip-hop sound. People care about what you're saying. We have a bunch of great acts that come through Denver, a lot of old school type dudes, and people love it. People know all of the words to their songs. I did a show with Nappy Roots and people were there that were like 40 years old, they knew every word to these people's songs. I was just amazed. I think that Denver does have a dope hip-hop scene, better than here in New Jersey and New York.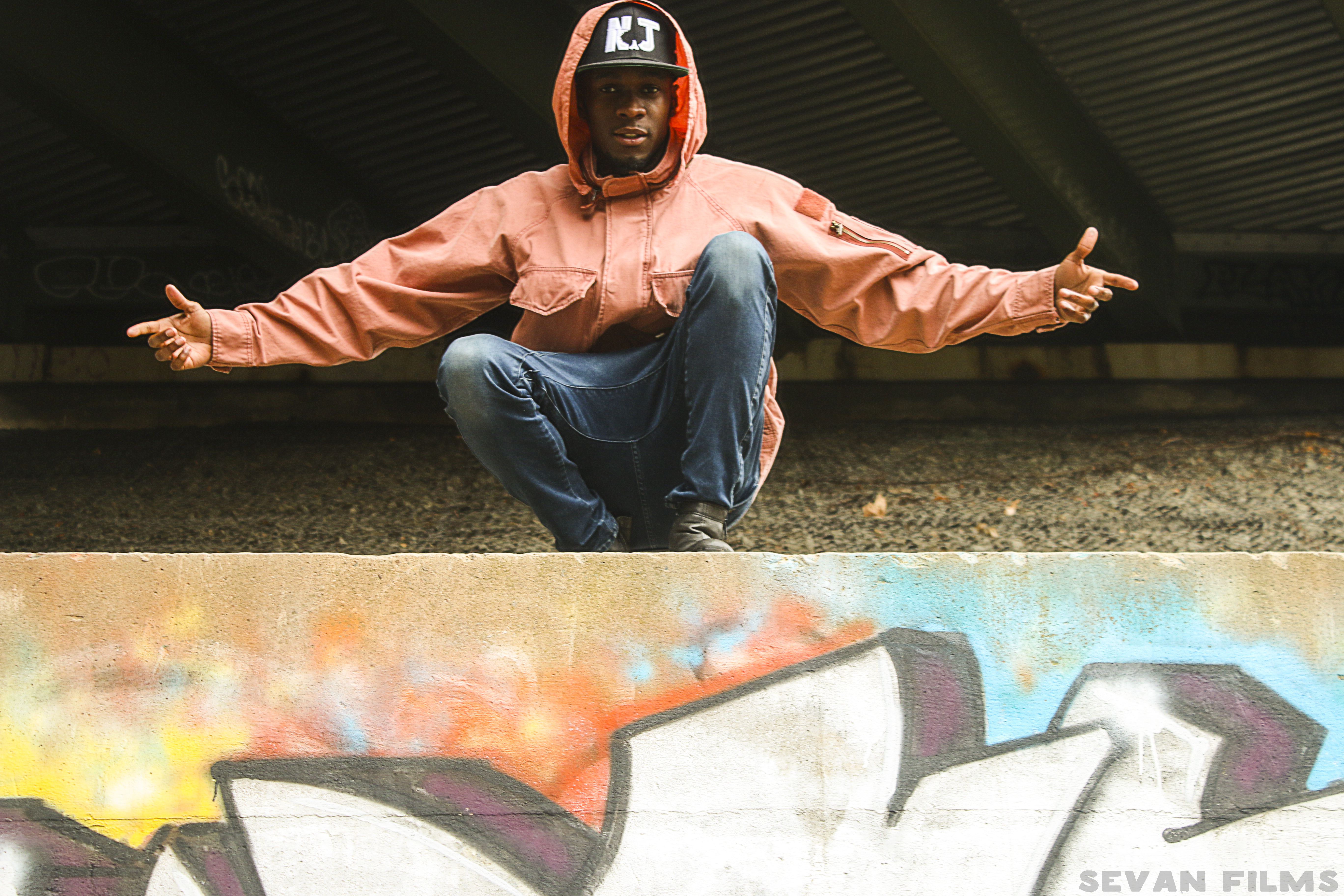 303: To my understanding, you have the ability to produce a lot of content quickly. It seems like you don't really take breaks from working on your craft. Can you speak a bit to that and what you think the advantages are of working that way?
J: My favorite artist, which is Curren$y, this guy has released more music than I've seen any artist release, ever. In 2016, he released an album on the 30th of every month. That's the type of work ethic I try to emulate and the type of things I like to do. In 2012, I released four projects in one year. It was my first year becoming a rapper and everyone was hatin, [but] I got better and better. I just think that when you put out a bunch of music like that, it just helps you become a better rapper, it comes quicker. I don't even have to write my raps down anymore. Some of the disadvantages though is you put out all of this material and not everyone catches up to it in the time frame you want them to.
303: What should we expect next from you?
J: My next goal is to make another album this year, and I'm going to make a small project in between. The album won't come out until the end of 2017, so there will be a short project in the middle of the year. I don't even have a name for it yet but it'll be more on some Kid Cudi, Travis Scott range of music. Not necessarily just rapping, but more of like a singing, vocal type of ambiance rap.
303: Can we expect to see you in Denver this year?
J: Oh yeah. Right now I'm on a short hiatus from Denver, I had to come see my fam and whatnot, but I think I'll be back in the next few months. I'll be hustlin there.
303: Anything else you'd like people to know?
J: Just know that Kush So Mean, it's going to be a big year for that.
Stream Jerney's debut album Kush So Mean on Spotify or Apple Music.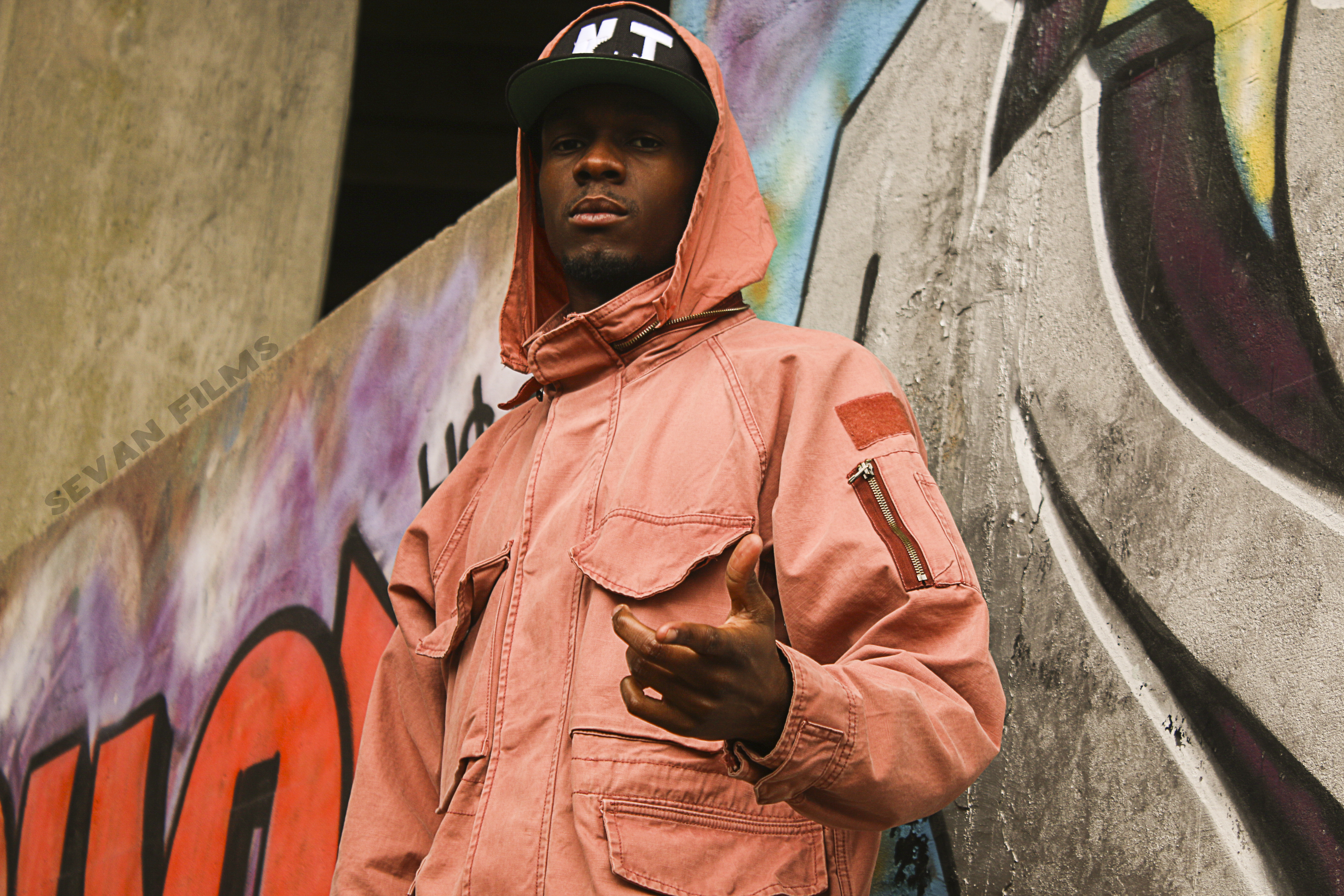 This interview has been edited and condensed for clarity. All photography by Sevan Films.