Love is in the air this week, and while you might be sick of those pink and red hearts adorning shop windows, sappy jewelry commercials and the constant chatter regarding potential Valentine's dates, there are some tasty events brewing in the 303 that are sure to make this week just a little more fun. Warm up with a whiskey and chocolate pairing at Laws, or enjoy two-for-one pizza deals at Pizzeria Locale. Regardless of your views on the mushy holiday, we've got something to satisfy your tastebuds.
Monday, February 13
Laws Whiskey and Chocolate Pairing
When: Monday, February 13 from 7-9 p.m.
Where: Laws Whiskey House – 1420 S. Acoma St., Denver
Cost: $53
The Lowdown: Explore the synergy between whiskey and chocolate at this luxe pre-Valentine's event. Simran Sethi, author of Bread, Wine, and Chocolate: The Slow Loss of the Foods we Love, will guide guests through four pairings of Laws whiskeys and craft chocolates from Amano, an American chocolatier credited with founding the craft chocolate movement. Afterward, enjoy hors d'oeuvres and leave with a copy of Sethi's book.
Tuesday, February 14
Denver Beer Co.'s Valentine Beer and Chocolate Pairing
When: Tuesday, February 14 from 11 a.m.-11 p.m.
Where: Denver Beer Co. – 1695 Platte St., Denver
Cost: $30
The Lowdown: Treat your Valentine (or yourself) to a decadent evening, Colorado style. A ticket to this event will earn you five pours of Denver Beer Co.'s brews paired with five chocolatey treats. Stop in before dinner, after dinner, or instead of dinner to redeem your prize, and note that a Valentine is not required to enjoy the libation
Wednesday, February 15
Fuel Up For Your Powder Day With Pizzeria Locale
When: February 15 and February 22, 11 a.m.-10 p.m.
Where: Highlands – 3248 32nd Ave., Denver and Broadway – 550 Broadway, Denver
Cost: The cost of one pie
The Lowdown: Ski season is in full force, and the team at Pizzeria Locale wants you to take advantage of those powder days while you still can. Come carbo-load with a two-for-one pizza deal every Wednesday during the month of February. Just show a valid 2016-2017 ski pass or lift ticket and receive any pie on the menu, on the house. Bon appetit!
Thursday, February 16
Zengo Sushi Rolling Class
When: February 16, 6:30-8:30 p.m. (arrive by 6:20 p.m.)
Where: Zengo – 1610 Little Raven St., Denver
Cost: $50
The Lowdown: Roll your way into a food coma with Zengo's master sushi chef and sake sommelier at this sushi rolling class. You'll learn how to make a variety of sushi rolls before digging in, and the sommelier will provide a perfect sake pairing (or mocktail) for each dish you create. It's the perfect opportunity to learn a new culinary skill with a friend or with your sweetheart.
EDGE Out Childhood Hunger

When: Thursday, February 16, 8 p.m.
Where: EDGE Restaurant at the Four Seasons – 1111 14th St., Denver
Cost: $35-$100
The Lowdown: Sip and swirl your way to a good time at this charitable event combatting childhood hunger. 100% of ticket sales will benefit Cooking Matters Colorado programming, a part of the No Kid Hungry Event. Ticket holders will enjoy live entertainment, hors d'oeuvres, hand-crafted cocktails and a silent auction.
The Science Lounge: Caffeine
When: Thursday, February 16, 6:30-9:30 p.m.
Where: The Denver Museum of Nature & Science – 2001 Colorado Blvd., Denver
Cost: $15
The Lowdown: For many of us, coffee is the reason we make it through the day. But, what's all the buzz about? Come learn about the magical fruit at this collision of coffee and science. You'll meet experts in the field and have the chance to percolate on the coffee gene-pool and how the beverage affects your body, all while sipping on caffeinated cocktails. Good luck sleeping.
Friday, February 17
Friday Night Lights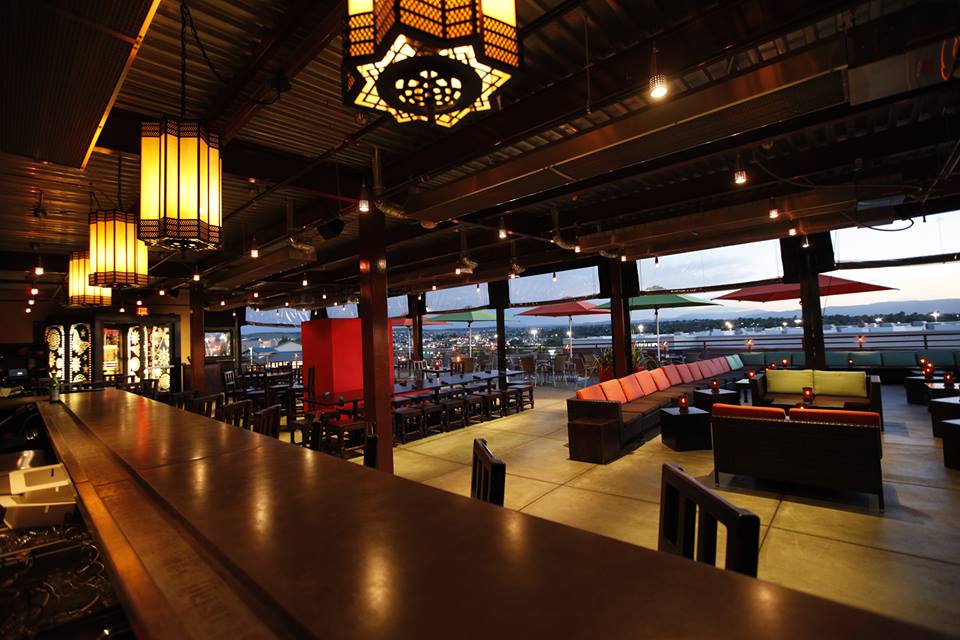 When: Friday, February 17 from 9 p.m.-2 a.m.
Where: La Sandia – 8419 Park Meadow Center Dr., Lone Tree
Cost: $50
The Lowdown: The first in a series of Friday night celebrations, this event at La Sandia in Lone Tree will feature bites, brews, cocktails and a live DJ experience on the rooftop. Enjoy one of the best, unobstructed views in the city while dancing off the stresses of your week.
Saturday, February 20
The President's Kitchen Cabinet Launch Party
When: Saturday, February 18 from 4-7 p.m.
Where: History Colorado – 1200 Broadway, Denver
Cost: Free
The Lowdown: Adrian Miller, also known as the Soul Food Scholar, will celebrate the release of his newest book, The President's Kitchen Cabinet: The Story of the African Americans Who Have Fed Our Presidents from the Washingtons to the Obamas. The free public launch party will feature former White House pastry chef Roland Mesnier, Senior Master Sgt. Wanda Joell (who handled food on the Air Force One), and more who will share their stories with the public. While listening, enjoy bites and cocktails made from White House recipes.
Sunday, February 19
Winter Classic Cornhole Tournament
When: February 19, 12:30-5 p.m.
Where: 2101 W. 64th Ave., Denver
Cost: $10/person, $20/team
The Lowdown: Football season might be over, but you can still drink cheap beer in the spirit of competition. Come throw some bags around at the 2017 Winter Classic Cornhole tournament while sipping a cold one (after all, cornhole was made for drinking). Compete as a single or bring a buddy, and get ready spend a Sunday fun day enjoying one of America's favorite pastimes.
Mark Your Calendars…
When: February 21 from 6:30-9:30 p.m.
Where: Slattery's Irish Pub, 5364 Greenwood Plaza Boulevard
Cost: $35-60
6 Course Potato Dinner Party
When: February 24 from 7-10 p.m.
Where: TBD Foods, 1410 Gilpin Street.
Cost: $50