It's a new year, and the month of January 2017 brings us Buddhism in Film at Sie Film Center. Every Tuesday in January Sie will screen a Buddhist-inspired film, chosen by a Buddhist practitioner/Zen meditator and chaplain in Colorado Springs along with a teacher of religious studies at Denver's own Iliff School of Theology. Brit Withey, artistic director at the Denver Film Society, has worked with DFS for 20 years and helped curate the event after Iliff School of Theology Professor Jeffrey Mahan brought it to his attention. The two have worked together in the past and are very excited about this first ever, potentially annual film series. Withey explained, "We do a lot of recurring programs here at the film society. They happen year in and year out, and at the same time every year. I always get excited when something new and different comes along that has the ability to attract a new audience and also shake things up. It's fun to try new things and this is something we've never done before."
Mahan was most recently involved with the Denver Film Society for this year's CineLatino Festival, and last year he did a four-week series on religion and film. He's now co-leading the Buddhism in Film series with a long-time local Buddhist practitioner, William Jeavons. The two of them will be speaking before each film and will pose these three questions to ponder in the days leading up:
"Is Buddhism simply the subject of film, or are 'Buddhist films' created by writers and directors whose ways of seeing or being in the world are inspired by Buddhist ideas or practice?"
"Can Buddhism supply a critical lens through which we might view and understand movies. Is it then a perspective, applicable across the board?"
"Could both of the above be true?"
303 Magazine had the opportunity to speak with Professor Mahan about why he and Jeavons selected each film and their significance in the series.
"We're trying to do two things: two Asian films that focus on monastic Buddhism and traditional forms, and two American films that reflect the influence of Buddhism in America, that [pay] more attention to Buddhism in everyday life." – Professor Jeffrey Mahan, Iliff School of Theology
Spring, Summer, Fall, Winter… and Spring – January 10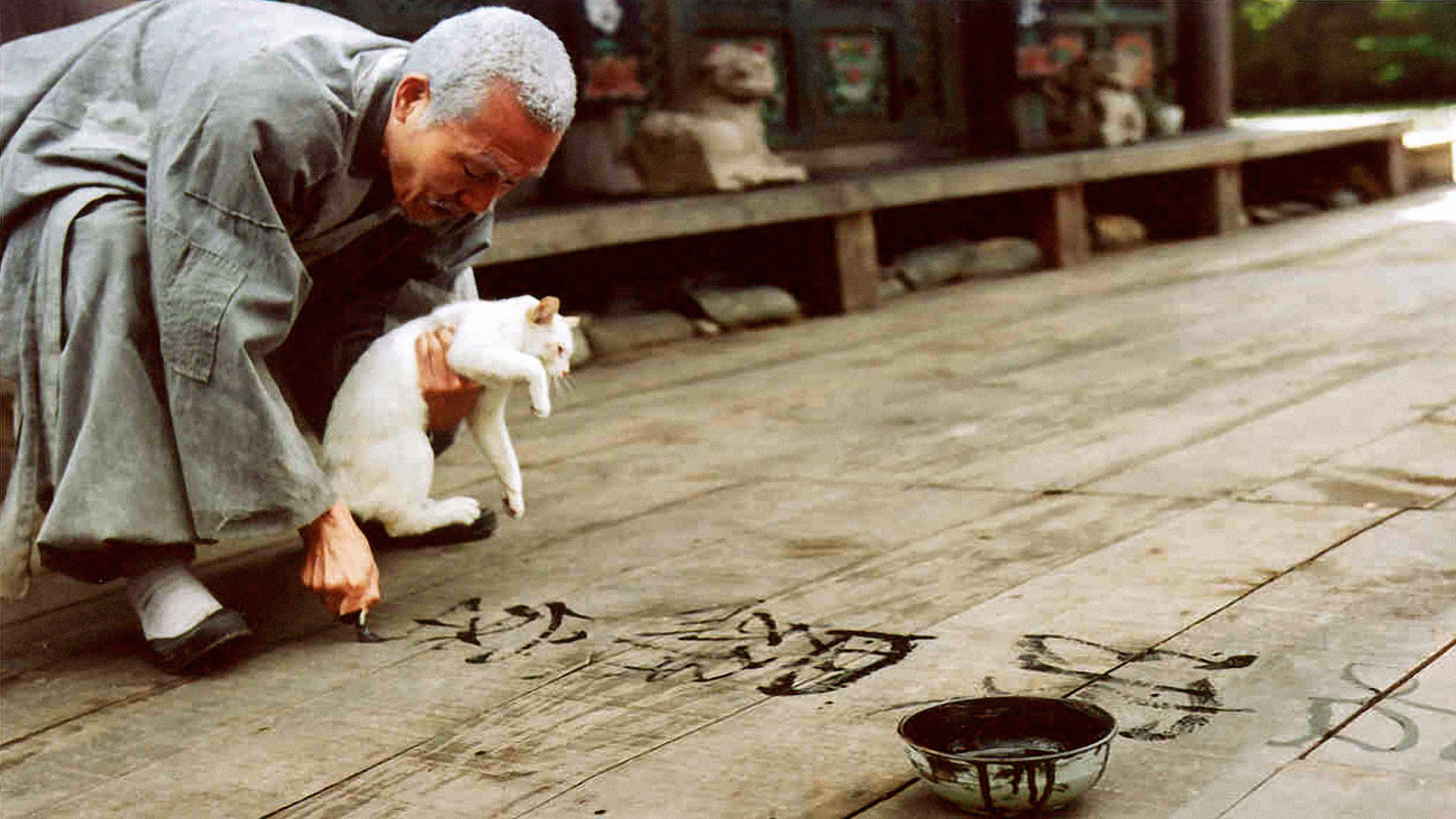 Spring, Summer, Fall, Winter… and Spring is quite the cinematic masterpiece. The film follows a Buddhist monk and his young apprentice over the course of various seasons and ages all on an exquisitely beautiful floating monastery. Rooted in strict Buddhist principality, the film revolves around a coming-of-age story in a vetted religious setting, and a gorgeous, but secluded environment. The natural setting plays a primary role, whether it be the evolving landscape or the various animals. The film also digs deep into themes like temptation, redemption and faith. Full synopsis here.
Jeffrey Mahan: I think it is a fine film and remarkably beautiful, so that it is cinematically satisfying. But it's also a film where the Buddhist ideas are really accessible. This sense, Buddhist sense, of the unfolding circle of life, in which we come back to these same issues again and again. For us it was a great starting place.
Groundhog Day – January 17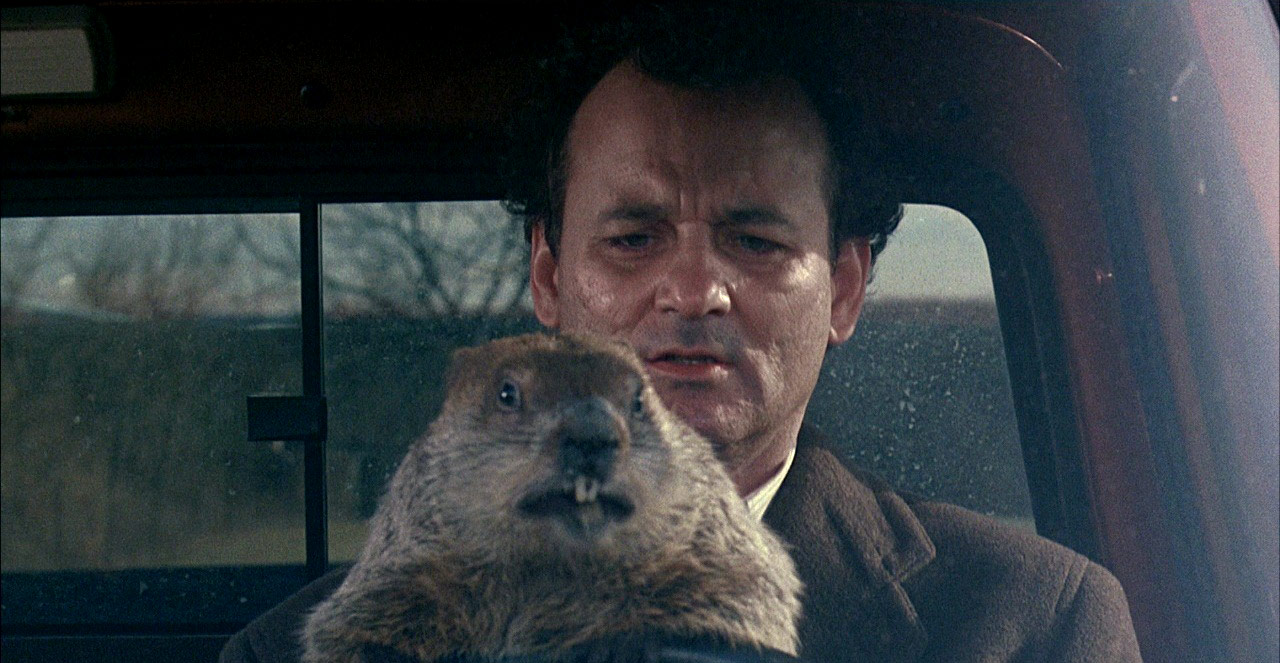 If for some reason you missed this classic 1993 Bill Murray film, here's the perfect excuse to catch it. Groundhog Day follows a baffled meteorologist as he relives the mythological American holiday over and over again. This installment in the series is as brilliantly comical as it is dark and twisted, involving scenes with groundhog kidnapping and car chases right along with suicide and alcoholism. The director, whose mother and brother were both Zen Buddhist practitioners, has been quoted calling Groundhog Day "Buddhish." Heavily revolving around themes like repetition and learning from one's mistakes, this is a good film to revisit through a Buddhist lens at the DFS film series. Full synopsis here.
JM: Here we think the comparisons and connections between these two films, Groundhog Day and Spring, Summer, Fall, Winter… and Spring, are really strong and help people to begin to think about how to apply Buddhist thought to American culture and how to look for its influence in American films. In Groundhog Day you get that same circular idea with the Bull Murray character living over and over again literally the same day and struggling again and again with the same issue. I think there's more sense of advancement, of progress, in Groundhog Day, but it's really thinking about similar ideas to Spring, Summer.
Why Has Bodhi-Dharma Left for the East? – January 24
Why Has Bodhi-Dharma Left for the East? is a film about three Buddhist monks, an orphan boy, an elderly Zen master and a younger practitioner searching for the path to enlightenment. Similar to Spring, Summer, Fall, Winter… and Spring, this Korean film is loaded with great nature cinematography and coming-of-age themes. Something that makes this film truly impressive is that the director hired no professional actors, used his own equipment and spent seven years creating the final product. Full synopsis here.
JM: It is in my mind, perhaps the most beautiful and complex Buddhist film that I know. I think it's quite long and it's quite challenging, so it's a harder film than Spring, Summer, but with a similar setting in the midst of monastic life. Here, again [there is] the theme of master and student, the struggle with vocation, but more of an expanded power of Buddhist ideas and images. We wanted to follow up Spring, Summer with a film that will let people go deeper.
Birdman – January 31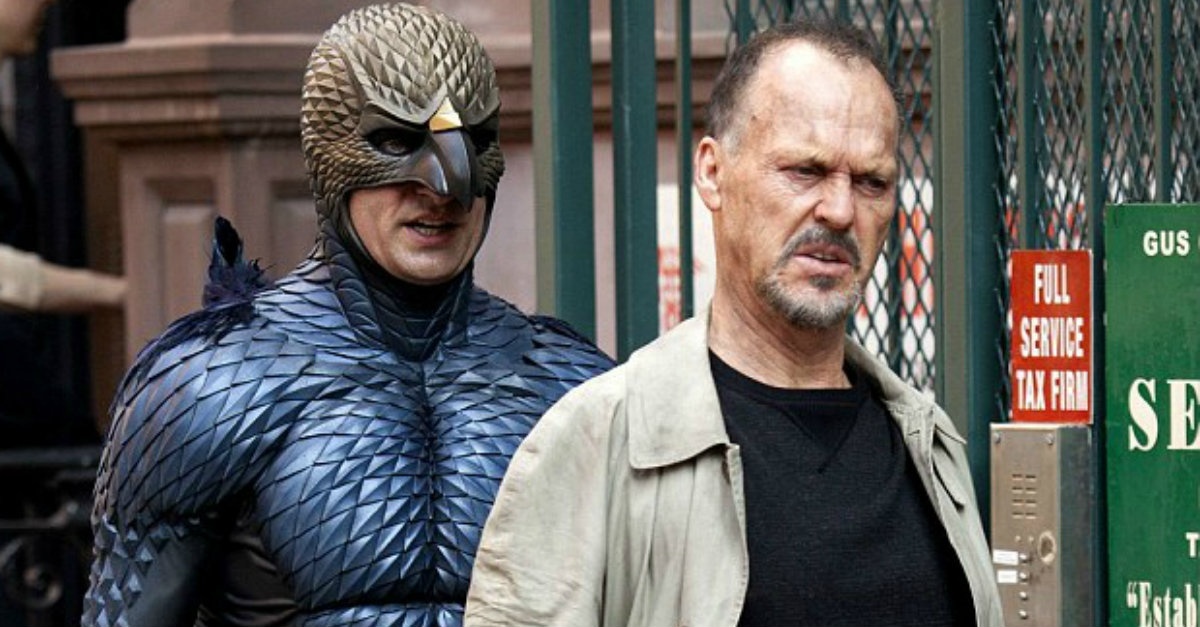 Birdman is the newest film in the series featuring Michael Keaton, Emma Stone, Naomi Watts, Edward Norton and many more big Hollywood names. The movie follows a washed-up actor who previously played a blockbuster superhero. Now, he's branching out to the theater. What follows is the unveiling of a series of comically dark events. Plot aside, the film won four Oscars, was shot in 29 days and features an incredible soundtrack by acclaimed musician Antonio Sanchez. The soundtrack is continuous and constant, as is the cinematography, which is organized to appear as one single two-hour shot. Full synopsis here.
JM: We were looking for an American film, in some ways an unconventional American film, but one that the audience might know of if they haven't seen it. We thought that Birdman, like Bodhi-Dharma, is playing with these ideas about vocation — Who am I called to be?, what does my work look like? and in a way that invites a more general religious reflection as well as lending itself to Buddhist interpretation. Again, we think Groundhog Day is pretty accessible, but this is a film that ramps the discussion up another level as we did with Bodhi-Dharma. We hope people will experience that there's a progression in the four films as we move into more complex conversations.
For more information on the Buddhism in Film series, go here.