It's a wonderful time to be a cheese fiend in the Mile High City. With new shops opening left and right, and old faithfuls continuously honing their dairy expertise, there have never been more opportunities to dig into an aged Gouda or triple cream Brie. While we Denver locals hardly need an excuse to enjoy a cheese plate, National Cheese Lovers' Day is one holiday we're marking on our calendars. Celebrate by visiting one of our three favorite shops listed below, or stay home and make a charcuterie board of your own. After all, sweet dreams are made of cheese.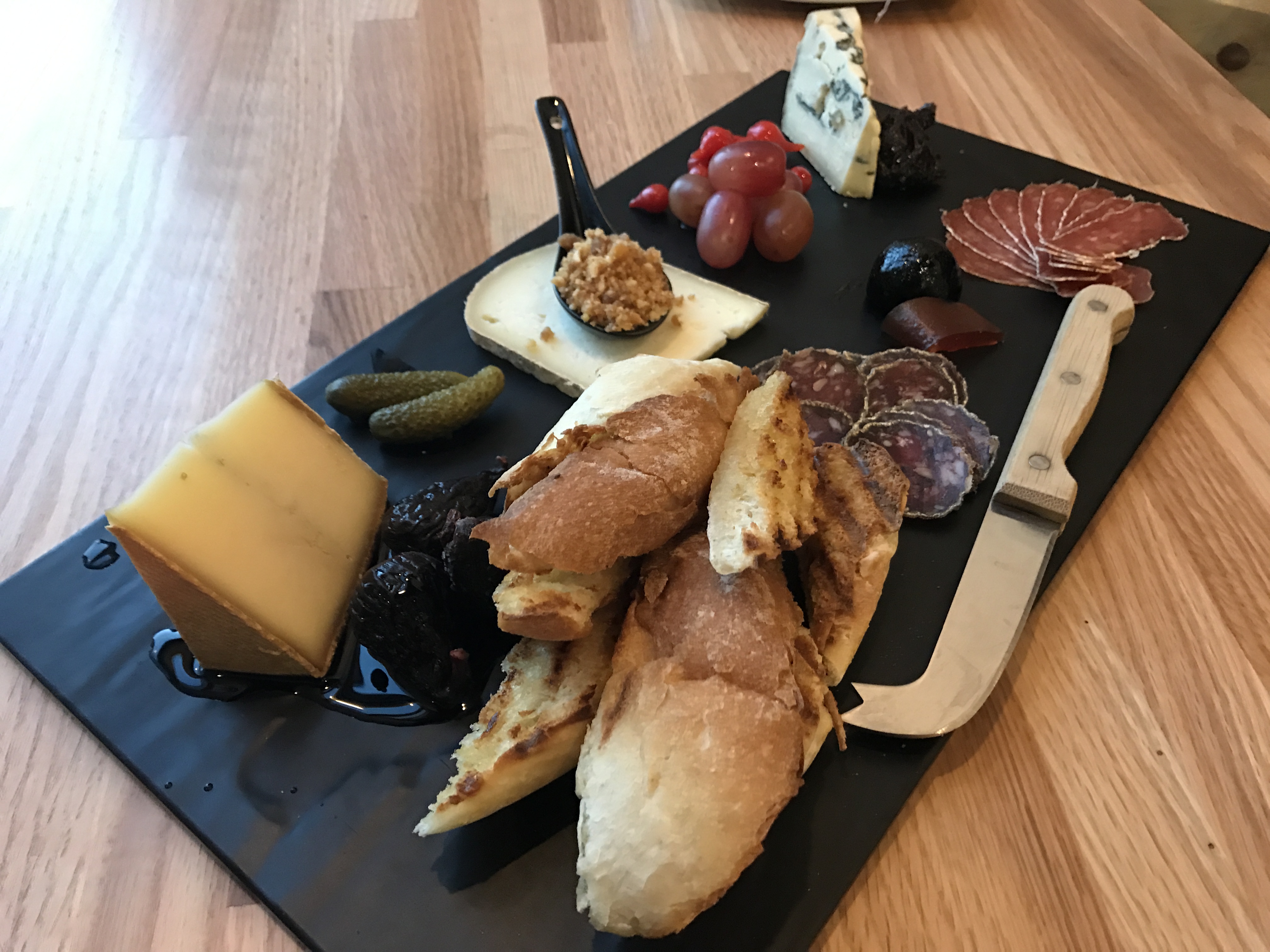 Where: 2504 E. Colfax Ave., Denver
Before opening New World Cheese in 2015, owner Teresa St. Peter spent almost three years traveling the country, ardently researching the art of cheese, and building relationships with talented artisans. It is these relationships that the shop is built on, and the result is more than 40 cheeses, meats and accouterments as delicious as they are diverse. The cut-to-order retailer on Colfax doubles as a cozy restaurant, offering window-side seating, customized cheese plates, sandwiches and wines to pair.
While cheese is the main event, do not overlook the delectable house-made pairings, including molasses bacon spread (dubbed bacon love) and green tea fudge with kaffir lime and coconut. Pairings are St. Peter's passion, so don't hesitate to ask her what should go with what. Hint: Bold accompaniments need bold cheeses.

Where: 1541 Platte St., Denver
If you're wandering the Platte Park neighborhood on a snowy day, make sure to stop into Eat + Drink Denver — its cozy atmosphere and expansive cheese and wine selection are sure to warm the heart. If you're hankering for a cheese plate, you can either choose a pre-selected trio of goudas, blues, or Spanish and French cheeses, or pick-and-choose your own fromage at $5 a pop. The no-frills plates include a smattering of candied ginger, pistachios, apricots and dried cranberries, and are the perfect choice for lingering and catching up with an old friend.
Bonus: the shop donates more than 5% of its profits to local causes, and pairs with local merchants to serve you the best of the best. And you didn't think it was possible to eat well for a good cause.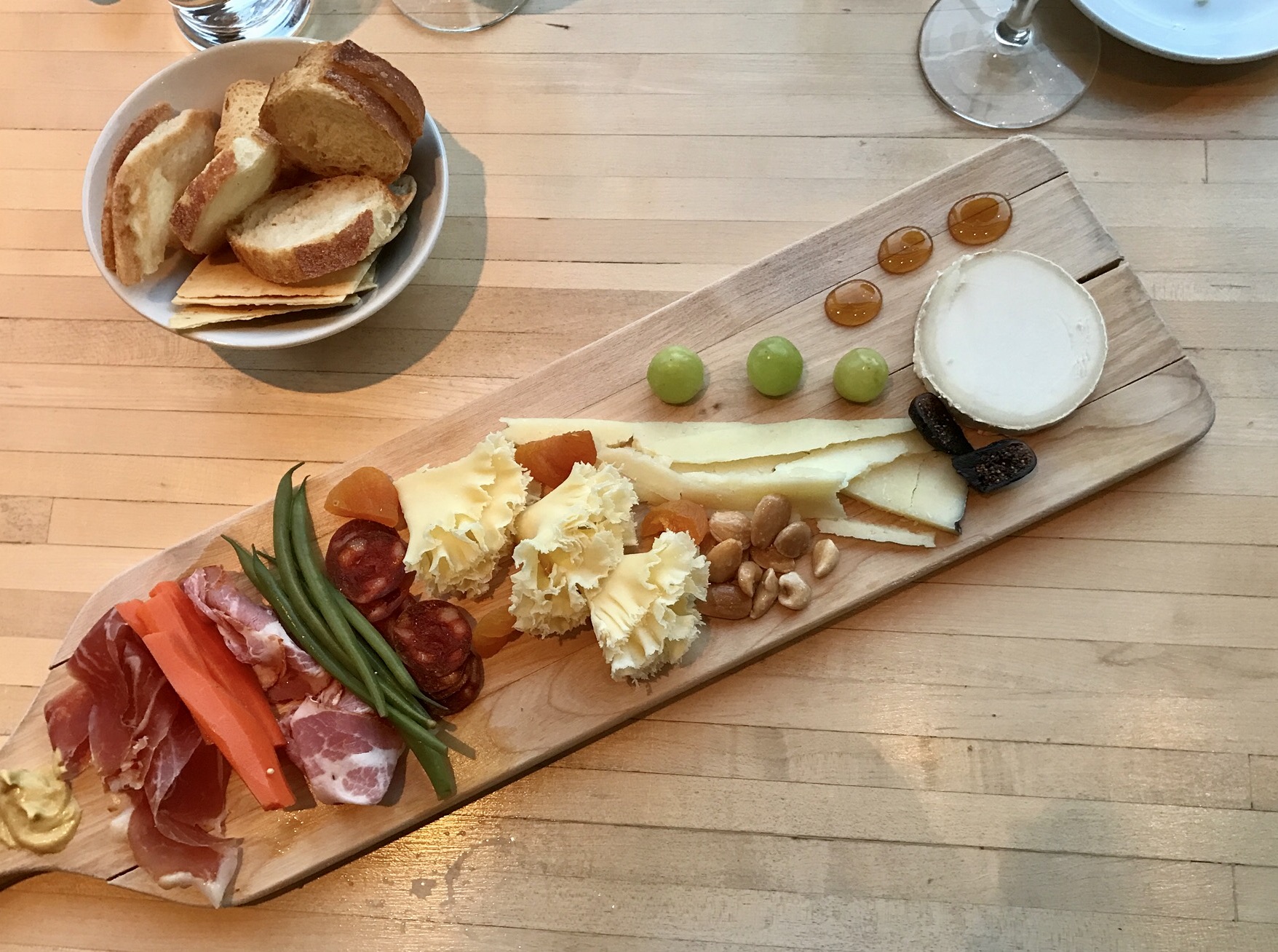 Where: 2556 15th St., Denver
This friendly cheese bar is nestled in the heart of LoHi on 15th Street, and offers an elegant atmosphere, gorgeous cheese boards, and inventive shareable plates. Wednesday nights draw a crowd for the all-you-can-eat raclette special, which features endless plates of bread and veggies draped with a melty layer of cheese for just $45 per couple. Any other night, enjoy a rotating menu of delicious cheeses sourced from all over the world. One of our personal favorites is the Tête du Moine, a semi-firm, bold and buttery cheese from Switzerland. The team shaves the cheese using a girolle, which allows the flavor to truly shine through, and then presents it in gorgeous flower shapes on the plate. If you try only one cheese, let this one be it.
Tip: Once you pick a few cheeses you like, head down to the Truffle Cheese Shop on Colfax. The shop has been spreading cheese love since 2001 and offers one of the largest selections in Denver.
Build Your Own Cheese Board
So you've explored the town and seen the variety Denver cheese professionals can offer, but you're ready to delve into your own charcuterie adventure. Here are a few tips from Teresa St. Peter of New World Cheese to help you get on your guests' Gouda side.
Include different milks. Try to pick one each of cow, sheep, goat, and blended cheeses. Some of my favorite cheeses are actually the blended cheeses because they are complex in flavor.
Make sure to include both soft and hard cheeses for a variety of texture.
Think of it as a progression. The last cheese on your plate should be something like a blue or a really stinky cheese, because those are the ones that are going to be messing with your palate and they might overwhelm some of the other cheeses.
Choose the right pairings. As far as flavor goes, one thing you'll be considering when building a cheese plate is the importance of comparing and contrasting. For example, something like the green tea fudge, which is creamy and buttery with a light grassy flavor would pair well with a buttery triple cream cheese. For contrast, you might choose a caramelly aged Gouda against something with more tang to it, like a quince paste. Most importantly though, you always want to make sure your cheese will stand up against the accompaniment. For example, the bacon love is a pretty strong accompaniment, so I would only pair that with a blue or a really strong cheddar. Pairing it with a Brie would really overpower the cheese.
All photos by Sarah Strohl