The hometown hustled once again, and the annual performance seems to be taken a step further each year by Denver's Motet. Having played two nights at the Ogden this past weekend, one of which included one of their infamous 1979 Mixtape parties,  each night the group was accompanied by a supporting act, with Sophistafunk on Friday and Mikey Thunder on Saturday.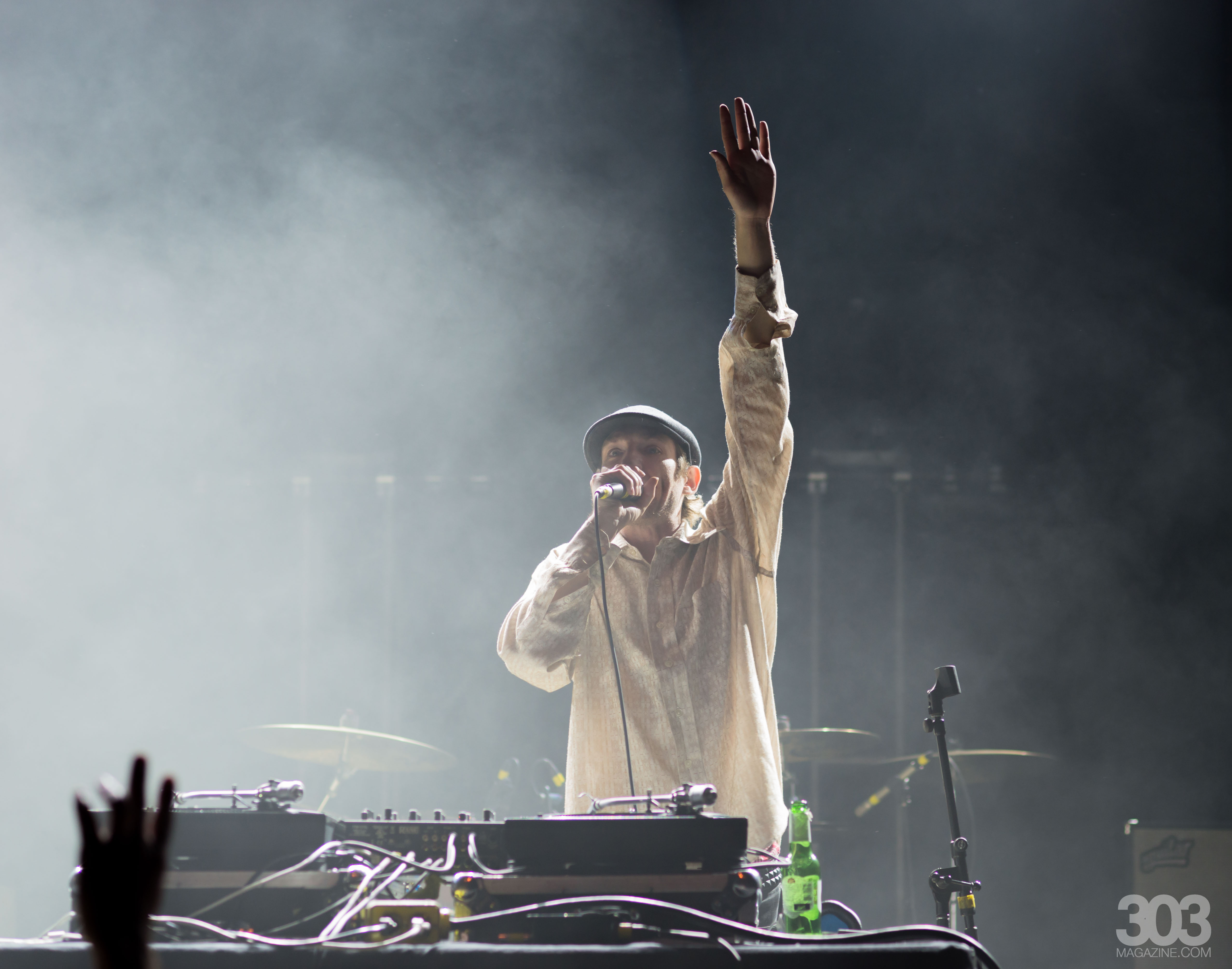 After Mikey Thunder's spinning opened the set on Saturday night, the seemingly already filled venue grew packed to the brim. Fans rocking wigs, bell bottoms, vests, glasses and more smashed into the small room, shoulders touching but no one seemed to mind. Once the tunes began to groove, the tightly configured bodies would be moving too much to care.
At 10:30 p.m., The Motet rushed the stage in the darkened lights. As they started jamming new front-man Lyle Divinsky sprinted out, taking the main spotlight by storm, wearing no shoes on his living room-sized rug. As Divinsky informed us in his Q&A with us earlier this month, this is only his second time playing in Denver since joining the band, and guessing by the crowd's reaction to him on Saturday, his move the Mile High after Thanksgiving will be a smooth one.
"In times of stress, we gotta create the world that we want to live in," Divinsky said.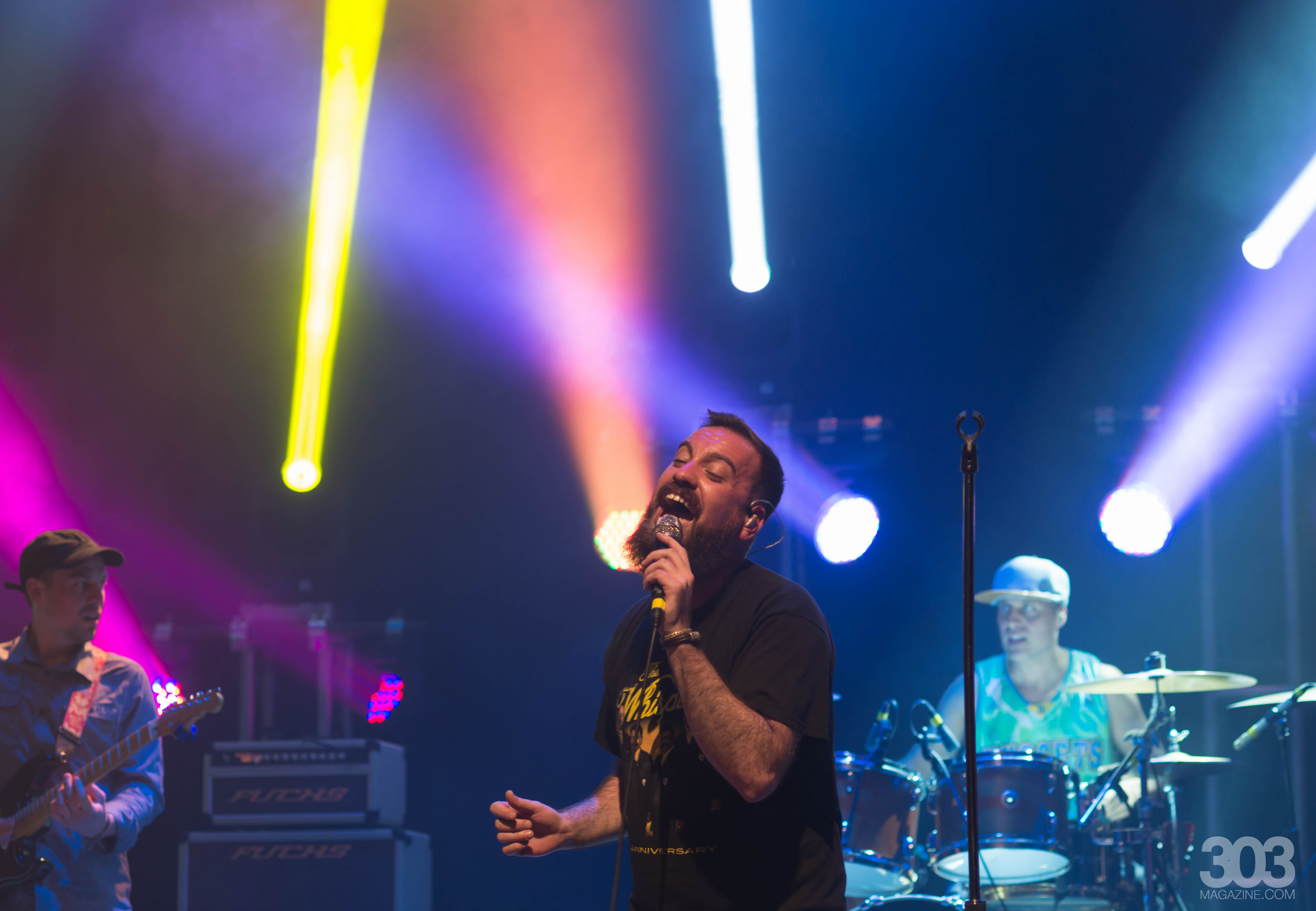 Through each track of the first set, the saxophone, trumpet, bass, drum, guitar and keyboardists took turns jamming solos, rocking original Motet tracks and generating a hot and sweaty room from getting down. Each song was met with thunderous applause, implying the audience's devotion to the band ran deep and true. After an hour or so, Divinksy announced that it was time for the members to change into their costumes for the mix-tape set.
"We'll see you in 1979, ya'll."
Just after midnight, the break was over and the funkified gentlemen rejoined their fans. Joey Porter looked retro as ever in a tan leather vest and baggy jeans, and Divinsky rocked large circular sunglasses and his Dad's throwback golf pants just as he promised. "We got a party now, ya'll ready?" Divinsky asked.
After the remastered hits were all laid out for the evening, the mass of sweaty messes were forced to vacate the premises. Wiping their brows and fanning red faces, it was clear the show had been more than well received and expectations will only rise each year from here on out. The good news is that the funk-geniuses do not seem to be backing away from the challenge.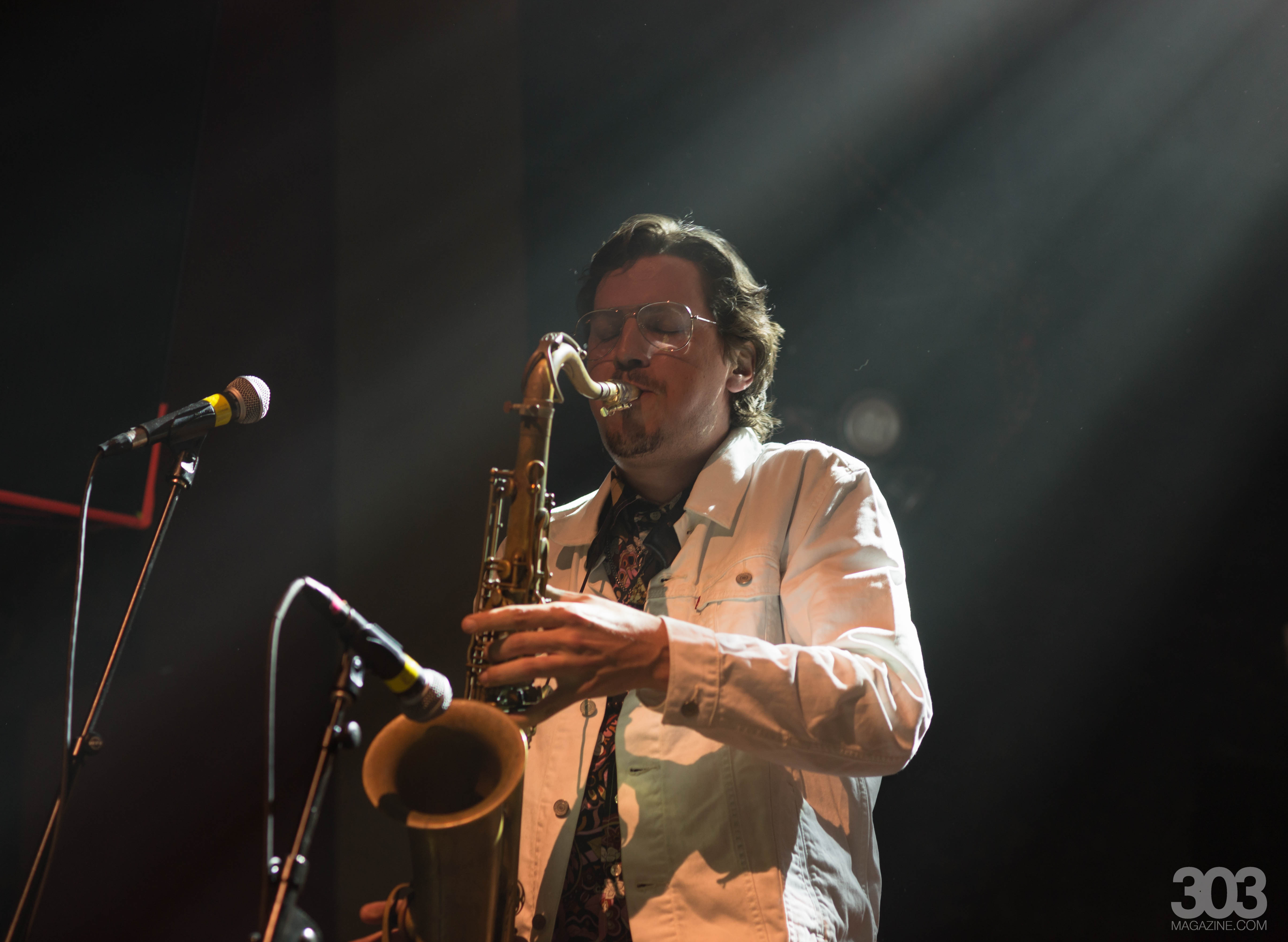 All Photos by Alden Bonecutter. Click here to see the full gallery.