21-year-old Illinois native, Kiiara, headlined the Summit Music Hall in downtown Denver
on Saturday
night.  She was accompanied by a keyboardist and a drummer and played the entirety of her six-track debut EP, 
low kii savage
.  She also covered an abridged version of Lil Wayne's "Drop the World" followed by her latest single, "Dopemang."  Kiiara wore sunglasses, a tasseled denim dress and high heeled knee-high boots.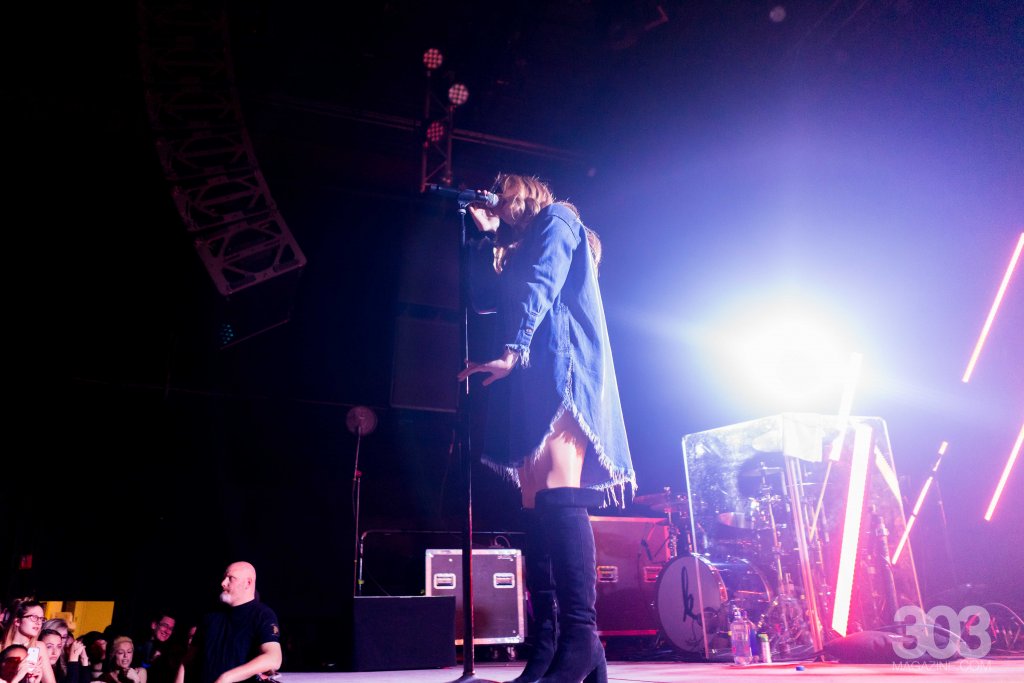 From the opening song, "Tennessee," she had a great stage presence and moved naturally back and forth from stage left to stage right.  There were two black cubed platforms on either side of the stage, each marked with a green X where she would stand momentarily before transitioning to the other side.  For her song "Intension," she began by sitting on a stool at the center of the stage before rising with the progression of the track.  She balanced the stage and engaged the crowd equally well.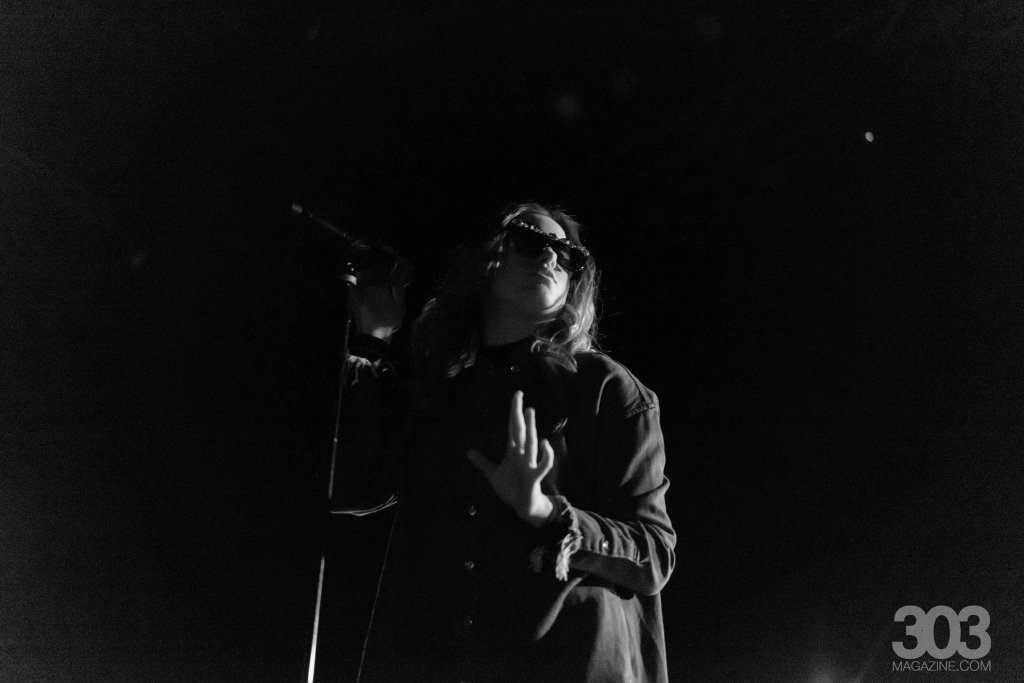 The background was setup with diagonally angled fragmented lights that changed colors and patterns for each song.  Though fairly simplistic, they created plenty of character and appeared as artful as asymmetric.  At one point, the entirety of the lights shown with a gap near the top end creating the image of lower case "i's."  This represented her distinguished spelling of Kiiara, a modified spelling of her birth name, Kiara.  The extra letter successfully separates her from anyone else with the same name.  There was also a cursive 'K' on the kick drum.  Her personality was subtle here, but deeply felt.
She closed with her wildly popular single, "Gold,"and the entirety of the crowd immediately recognized the first notes and echoed her lyrics loudly.  The drummer really shined during this song, rapidly tapping on the high hats.  The song ended with a dub step twist and sent the crowd home on an energetic high.  She played for about 40 minutes, and after the final note she disappeared behind the stage while the crowd seemed a bit stunned the show had ended at the climax.  It is fair to say this was perfectly timed, commanding the crowd to want so much more.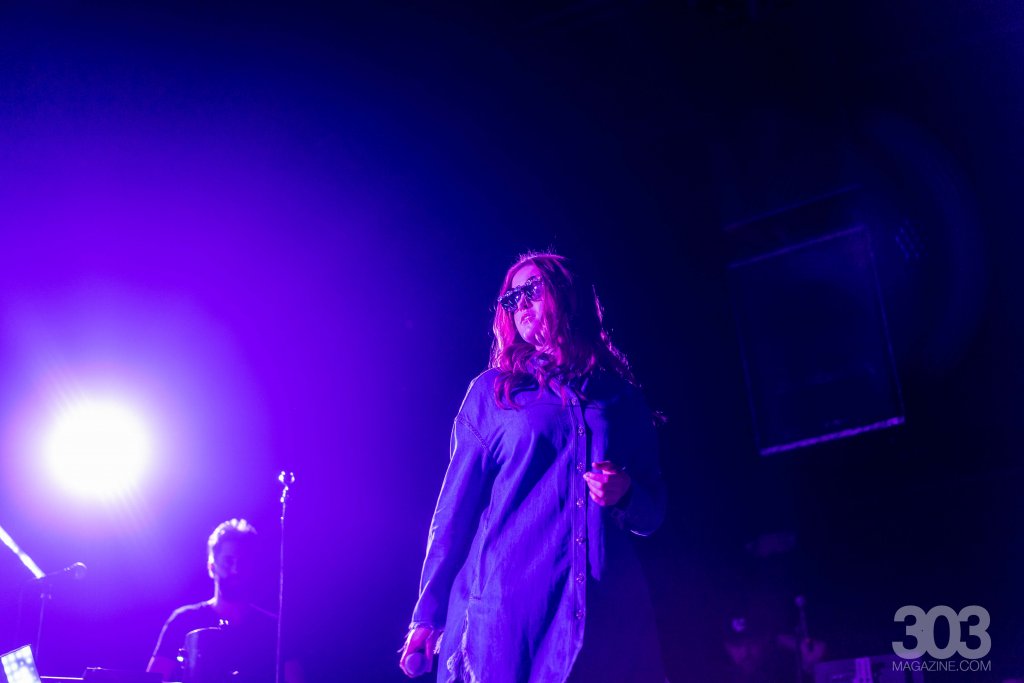 She did not say too much to the crowd, but she mentioned how she was practically homeless a year ago in Los Angeles. 
One year later
, she is on tour and has had her music featured in many places, including an Apple commercial.  Her unique style and sound has helped move her from a friend's couch to the other side of the coast.
Kiiara's music utilizes an interesting production technique of stuttering and choppiness in certain parts of her songs, none more prominent then the chorus of "Gold."  By comparison, her voice sounds even more ethereal and smooth when recorded over these sounds.  With less than 22 minutes of music on her EP, she has created a lot of curiosity and anticipation for what direction she'll go from here.
All photography by Meg O'Neill. Check out our full gallery here.