Walking into Englewood's newest boutique, the Peace Cellar, is like walking into a familiar yoga studio. With The Lumineers playing in the background and a warm welcome from the owner, Carrie Moore, the store feels like the epitome of its name – peaceful.
This 3,000-square-foot boutique offers everything from cozy clothes to energy enriching classes. You can stop by to shop or attend one of the many classes including yoga, mediation, psychic readings, chakra spray workshops, angel/tarot card readings, mala making and more. Classes range from $12 for yoga, $25 for 20-minute readings, $45 for chakra spray and $65 for mala making with all the supplies included.
"We promote more peace in the world," Moore said. "When I made this it was important that when people walked in it felt good like good energy and a place they would like to be."
In order to radiate the good energy Moore's shop offers items that can promote peace and balance at an affordable price. Just about everything in the store is for sale. Whether it be a $3.50 journal or a $2,000 couch, you can find almost anything at the Peace Cellar. Clothing and T-shirts are around $30, dresses and pants are $70 and handmade bags from Indonesia range from $100 to $175.
"Our products help bring more peace and serenity to your life," Moore said. "They make you happy and feel good or give back in a meaningful way because all of our products are made in America, eco-friendly or they give back to the people making them by creating wages."
Moore decided to open the Peace Cellar after realizing it was what she was meant to do.
"I was in real estate and we had a woman come do a group meditation for our yearly retreat and I knew in my heart real estate wasn't the place I was supposed to be," she said. "I've done retail before and I had kind of a growth year finding myself and after using these cool tools I wanted to share them with people in a more mainstream way."
Now the woman that taught the meditation class offers a weekly yoga class at the Peace Cellar to continue helping people. Another class called yoga/brain gym is also offered and it creates new neurons in your brain to help let go of trauma.
"We have some great tools and I wanted to introduce them in a way that doesn't have the stigma behind it," she said. "I just want to spread the word of peace and these classes to help people live their best lives and buy something that makes them feel better."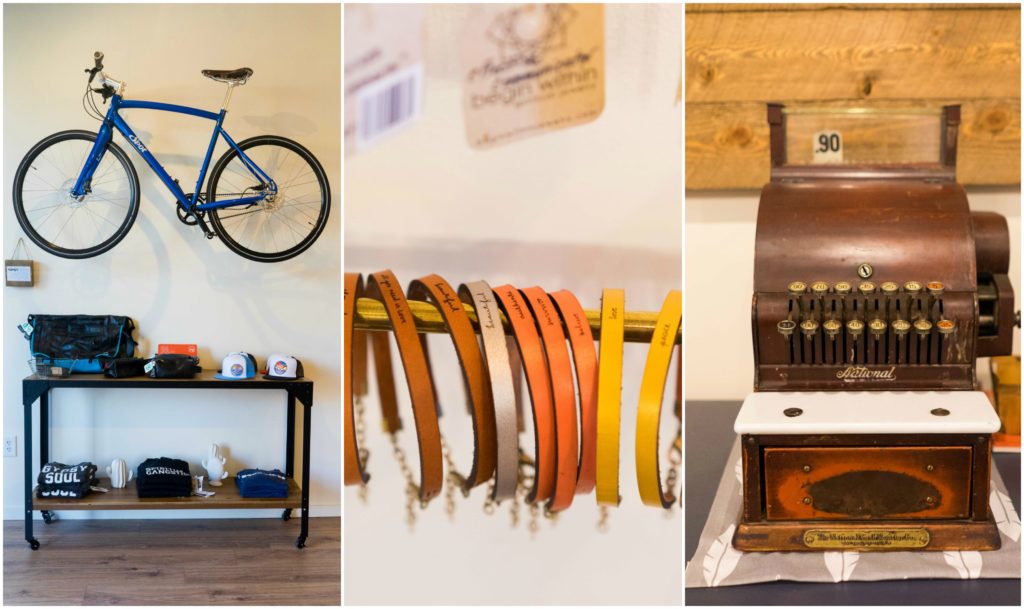 Moore hopes to bring in customers that are looking to find intention and peace behind her many products, and if not that then they are welcome to just stop in to chat and have a cup of tea.
"I love chatting with people and I want everyone that walks in here to feel like a VIP," she said. "There's a reason you're here, even if it's just to sit down, have a cup of tea and feel peaceful."
Everything in Moore's store offers an intention – whether her store brings you peace, health, mindfulness or fashion its worth stopping in for a visit.
The Peace Cellar is located at 3143 South Broadway, Englewood, Colorado and is open daily from 10 a.m. – 5 p.m. except on Sundays. You can learn more about them by going to their Facebook page here.