The saga of RiNo's growth continues with another installment from Zeppelin Development. Creators of the TAXI building and The Source, as well as its forthcoming Source Hotel, Zeppelin Development has planted deep roots in the River North neighborhood (RiNo). Now as 2017 approaches, a new project looms in the near distance.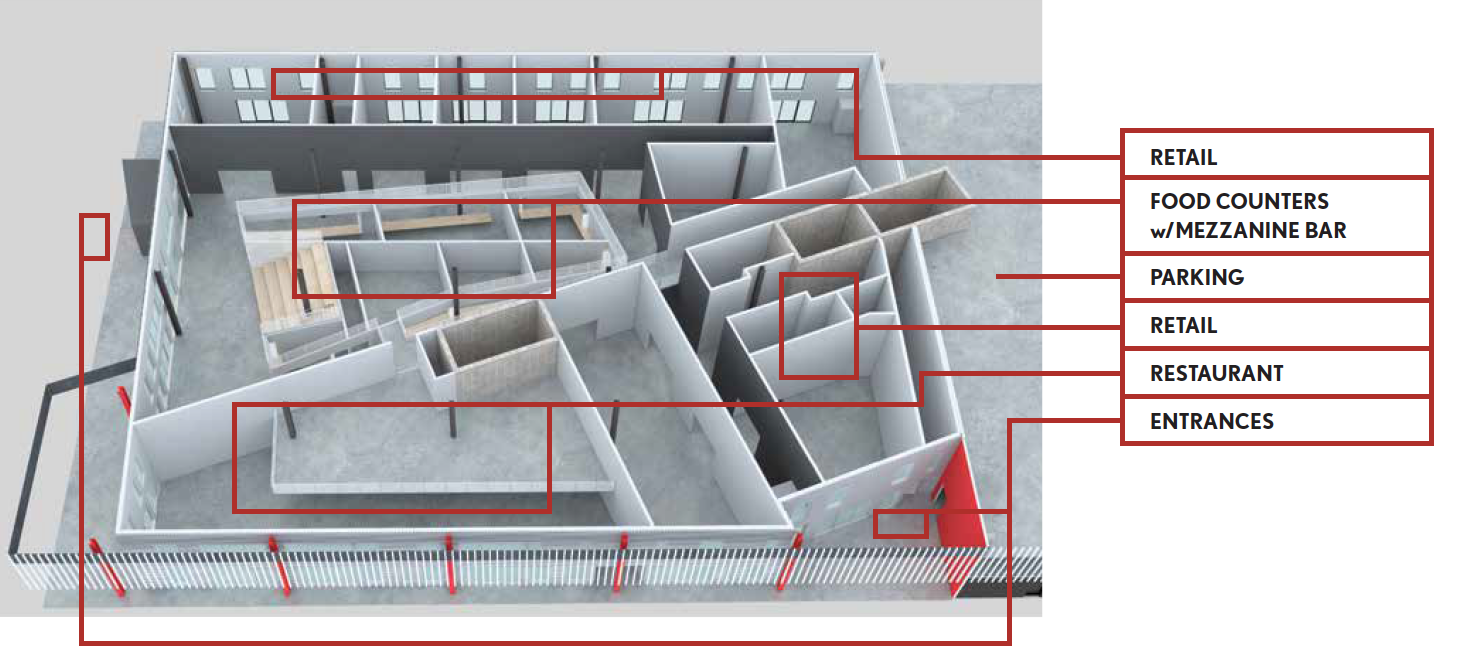 Zepplin Station, a former affordable art campus which was relocated, will be transformed into a 100,000-square-foot office and retail building. Situated at the near the 38th Street RTD station, the new project will combine elements from both the TAXI and The Source by offering office space equip with its own food market. On the ground floor, you'll find "experiential food and beverage concepts" such as a Montreal-style bagel shop, fire ramen and tacos al pastor. This comes as the food hall market style explodes not only in Denver—with similar concepts such as the newly opened the Denver Central Market and Avanti popping up—but across the nation.
Zepplin Station will also be home to offices located inside the LEED certified building. Designed by Dynia Architects, the Station features indoor-outdoor open spaces that come with green terraces overlooking both the city skyline and a view of the mountains.
Located at 3501 Wazee Street, the development just broke ground yesterday and is scheduled to open October of 2017.