Part of the magic of the holidays is the opportunity to give back to our communities. The artists at Fallen Owl Tattoo Studio understand that the holidays, while bringing people together, can also bring families financial duress. That's why Fallen Owl Tattoo Studio is hosting their sixth annual Tattoos for Toys, during which you can bring a donation of three unopened toys and get a $40 Tattoo gift certificate. Adam Rose, Fallen Owl's owner, tells us about the annual drive, why it's so important to them and why they're happy to trade their art for a good cause.
303: What prompted Fallen Owl Tattoo Studio to participate in Tattoos for Toys?
Adam Rose: Most of us as tattooers didn't come from a ton of money. We know firsthand how hard and stressful the Holiday season can be. Kids are forced to grow up too fast as is, they shouldn't need to learn about financial stress at such a young age. We're just happy to be in a place where we can help alleviate a little of that.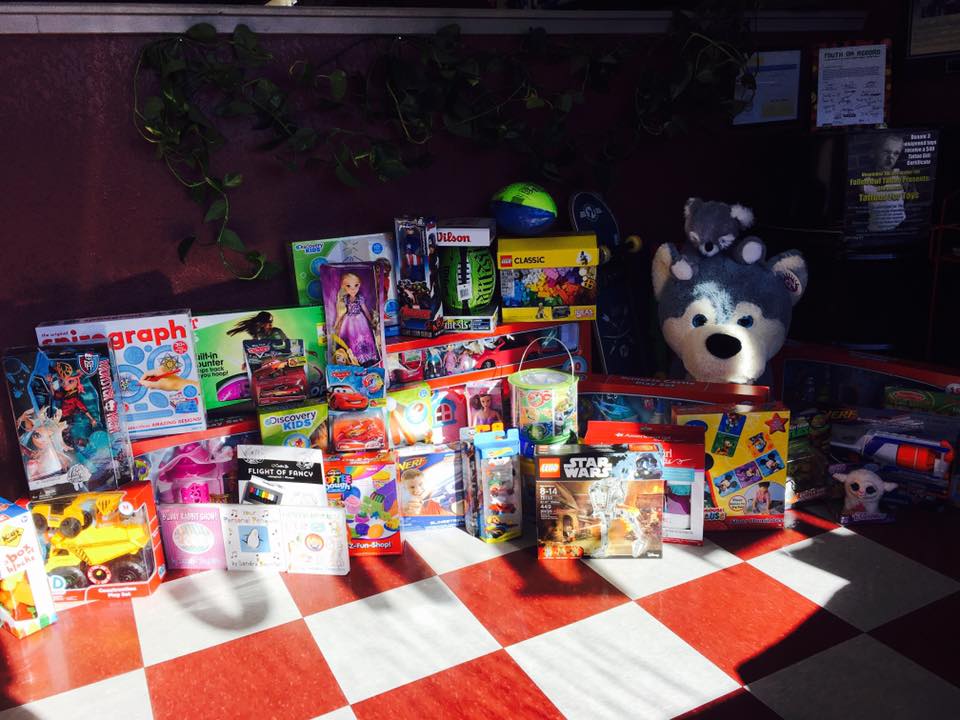 303: Where do the toys get donated?
AR: All toys will be donated to the Action Center here in Lakewood. They do a Santa's workshop where the families are actually able to go and "shop" for their kids. It's cool because the kids actually get things that mean something to them. Last year the Action Center helped out over 5,000 families through this program
303: What's your favorite part about this event?
AR: Life can be tough enough. For many people the holiday season makes it harder. Knowing that we are doing something to help reduce stress for families going through rough times makes us feel good—especially when it comes to children. They deserve to have a time of year where they are still allowed to be kids.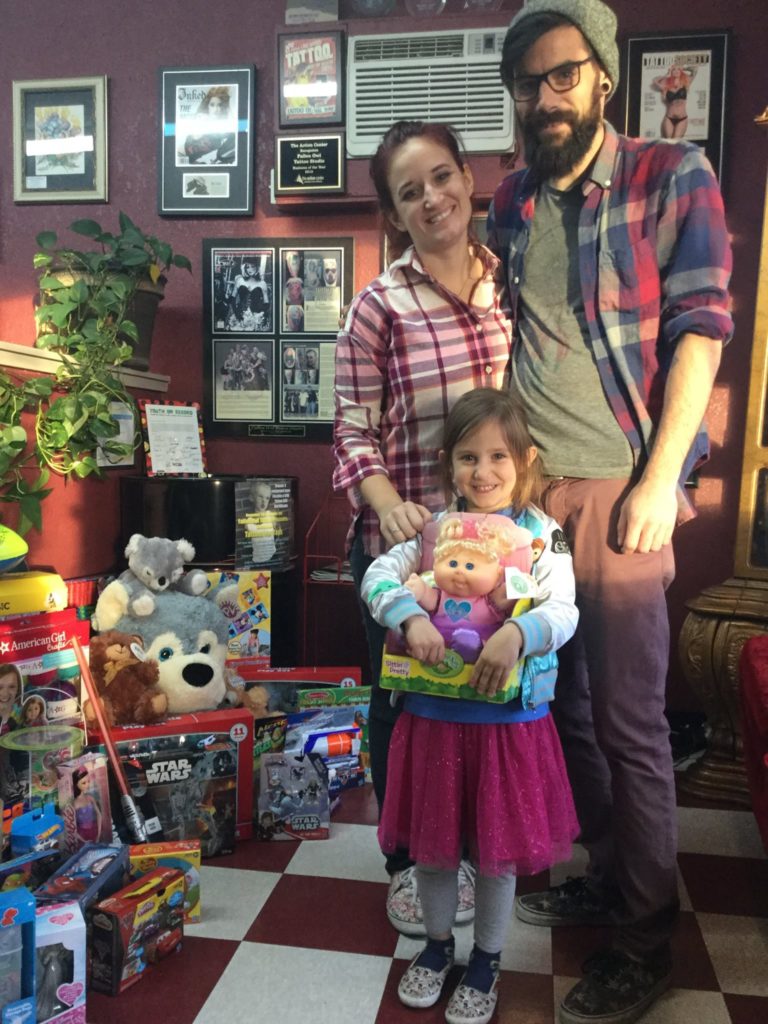 303: Does anyone from outside of Colorado participate?
AR: Fallen Owls staff has literally worked around the world and from coast to coast here in the US. It's really cool how many people get behind this event. Last year we had toys come from 11 states. This year we have already seen stuff come in from Oregon, California & Arizona, as well as all our friends here in Colorado.
303: Why trade tattoos?
AR: Tattoos are what we have to offer. It's just an incentive to get people to help out. Most of the toy donations add up to over $40. We have had several people just wanting to participate dropping toys not wanting anything in return. We have no price limit on toys—donate what you're comfortable with
303: What kind of tattoos do people get for their donations?
AR: We are a custom shop. The majority of what we do are large scale tattoos so the gift certificates just help offset some of the cost. Tattoo shops can be intimidating to walk into for the first time so I feel like this is a good excuse for people to come in and check out our shop for the first time.
If you'd like to participate, bring donations to Fallen Owl Tattoo Studio at 8789 West Colfax Avenue, Lakewood, Colorado between 12 p.m. and 9 p.m. until Sunday, December 4.