There seems to be a reoccurring theme when it comes to Denver's food and beverage industry and it can be boiled down to one word — collaboration. Harvest Week, hosted by EatDenver, the GrowHaus and Two Parts, encapsulates this entire idea by bringing together 28 restaurants featuring five or more chefs a night for a week-long celebration of Denver food culture and the Colorado-grown produce that sustains the many restaurants of this city.
"True Denver cuisine is collaboration," said Adam Schlegal, executive director of EatDenver, while quoting Paul C. Reilly from Beast + Bottle and Coperta. "[This] is the epitome of Denver cuisine, this collaborative event."
The GrowHaus is a non-profit community-driven indoor farm, market and educational center whose goal is to provide a neighborhood focused food system that provides support tlow-incomeme Denver residents with the use of fresh produce. EatDenver is also a non-profit group but of independent restaurateurs whose goal is to support and promote the importance of locally-owned and independent restaurants as opposed to national chains. Both share in stressing the importance of creating a food-based community and collaboration, while providing fresh ingredients that can be outsourced by independents in the Denver Metro area.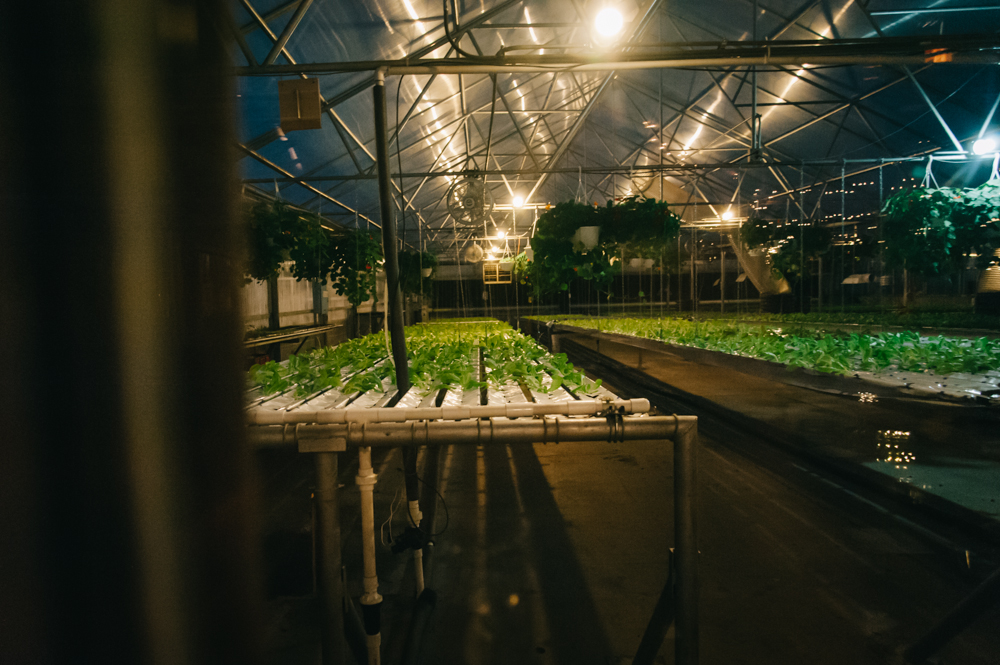 This year Harvest Week sold out with five themes, one each night ranging from Spanish night to Veggie Southeast Asian. We were fortunate enough to attend the much sought after French night, A Taste of France, and were able to get a first-hand look at the collaborations of Chowder Room, Bistro Vendome, Coohills, Guard and Grace, and Blackbelly. And although we only attended one of the five evenings, we feel right in saying it was an unforgettable experience that should not be overlooked (next year). Here's what you missed.
A Taste of France began with course un, or one in French, which consisted of passed appetizers created by Chowder Room and Bistro Vendôme. Moule aux pistou, which is a roughly translated into a mussel chowder was made with delicately steamed mussels and diced root vegetables perfectly seasoned with a toasted baguette slice made for soaking up all the savory, sweet broth — though in all honesty it wasn't uncommon to find yourself amongst other food enthusiasts quick to sip from the small paper cups after each mussel was devoured.
Next, the cassoulet was rich with flavor and everything you'd expect from traditional southern France cuisine. The generous waitstaff offered warm bowls of what they referred to as a 'duck' cassoulet but was really filled with a variety of dark and flavorful proteins such as smoked beef sausage, smoked pork belly and of course duck.
Guests were asked to take their seats, at which point the room filled with hushed conversations overflowing with anticipation of what was to come. Course deux (two), was provided by none other than the GrowHaus themselves and simply named the GrowHaus salad. Each table was adorned with cups of sieved egg, French blue cheese, walnuts, sauternes vinaigrette and quite incredibly a row of full-headed greens with a pair of scissors on the side to cut and create your own salad.
Course trois (three) was cultivated by three equally well known restaurateurs of the Mile High, including a chicken coq au vin by Coohills, ratatouille by Blackbelly and escargots à la bourguignonne by Guard and Grace.The escargots à la bourguignonne was a unique take on the traditional dish serving baked snails in a thickly marinated celery root puree with country bread and a generous piping of garlic-herb butter. Even the faintest of stomachs were eyeing the family-style platter after each guest dished their first servings in hopes of getting another slice of bread to dip into the rich sauce.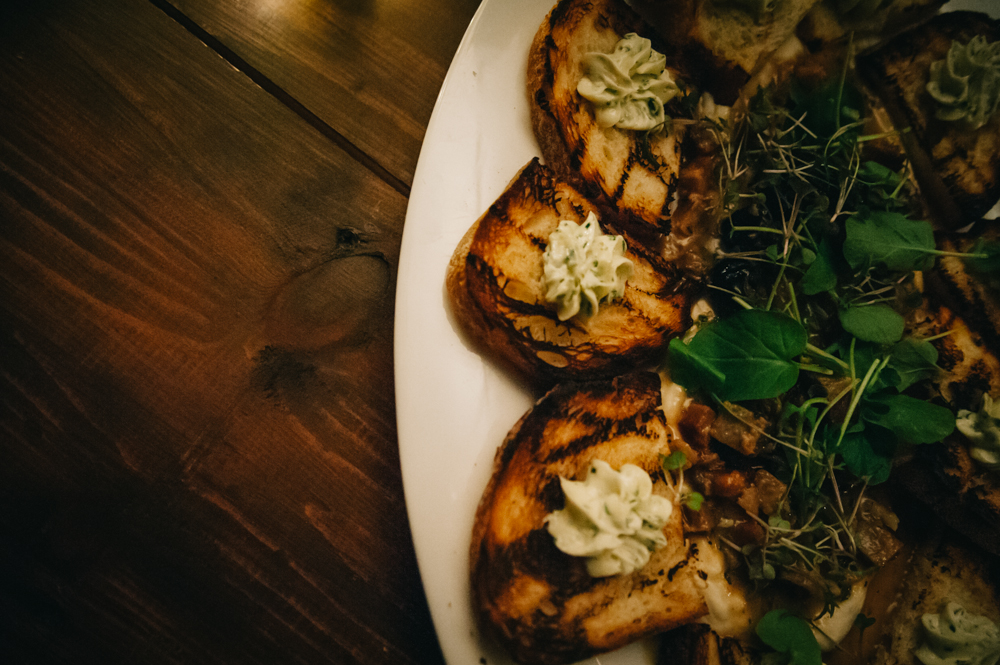 The final course, quatre (four) was cultivated by Whole Foods. A classic French dessert of cours du fromage or a cheese platter. It was simply plated but far from simple in taste and texture, from soft-ripened brie to an earthier manchego.
To the average diner the collaboration aspect of this four course meal may not be as obvious but upon a second or third thought, they'll soon see that although the chefs weren't creating every dish together, they were coming together with the help of the GrowHaus and EatDenver to create one cohesive meal using locally sourced and grown ingredients.
All proceeds from Harvest Week's five day event went to EatDenver and the GrowHaus. For more information go to www.harvestweek.com
All photography by Lucy Beaugard. Additional reporting by Brittany Werges.