It's tough to ignore a man sporting a leopard shirt, black skinnies and a cowboy hat. Larry Nix, the charming manager of Goorin Bros. Hat Shop on Larimer Square, knows what it means to have a killer sense of fashion. Not to mention a stylish store, as the effect Goorin Bros. has on Denver can be easily spotted with its hats all over the city. Rooted in western influences through family, as well as a musical background as a Country singer, Nix allowed us to showcase what his style is all about and how he became the Goorin manager we know today.
303: Tell me about your personal style.
Larry Nix: Smooth and slow burning. I definitely try to keep it Western. My grandparents always had this love of the West; it included Arizona, New Mexico and Colorado and it included fashion. After my grandfather passed, I got his jewelry box and it had all these cool equestrian items that I began to experiment with. I remember thinking, "Oh, this is a handkerchief cinch." I feel like I'm keeping my grandfather's heritage and country-western vibe alive. Plus, I just like dressing up like a cowboy.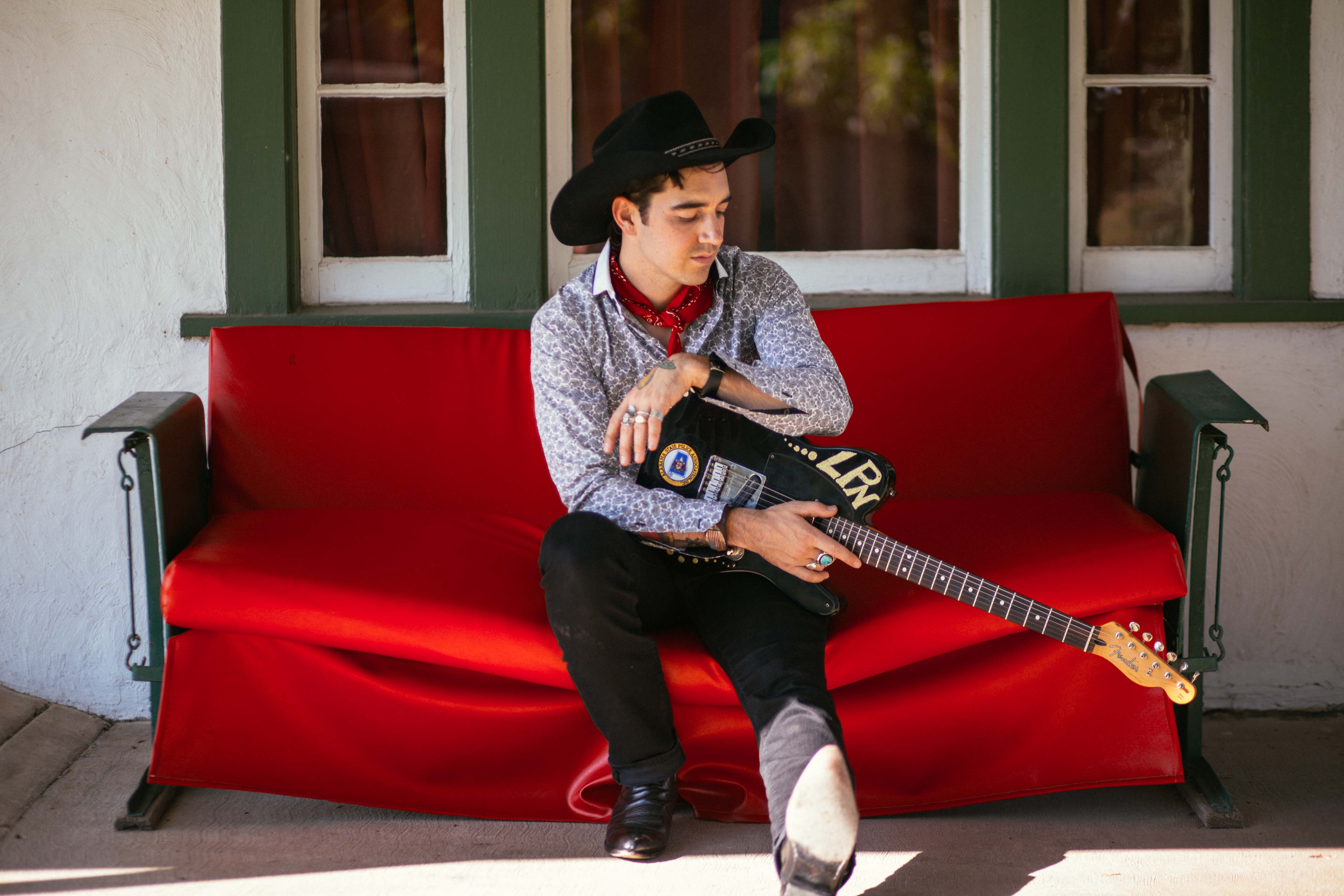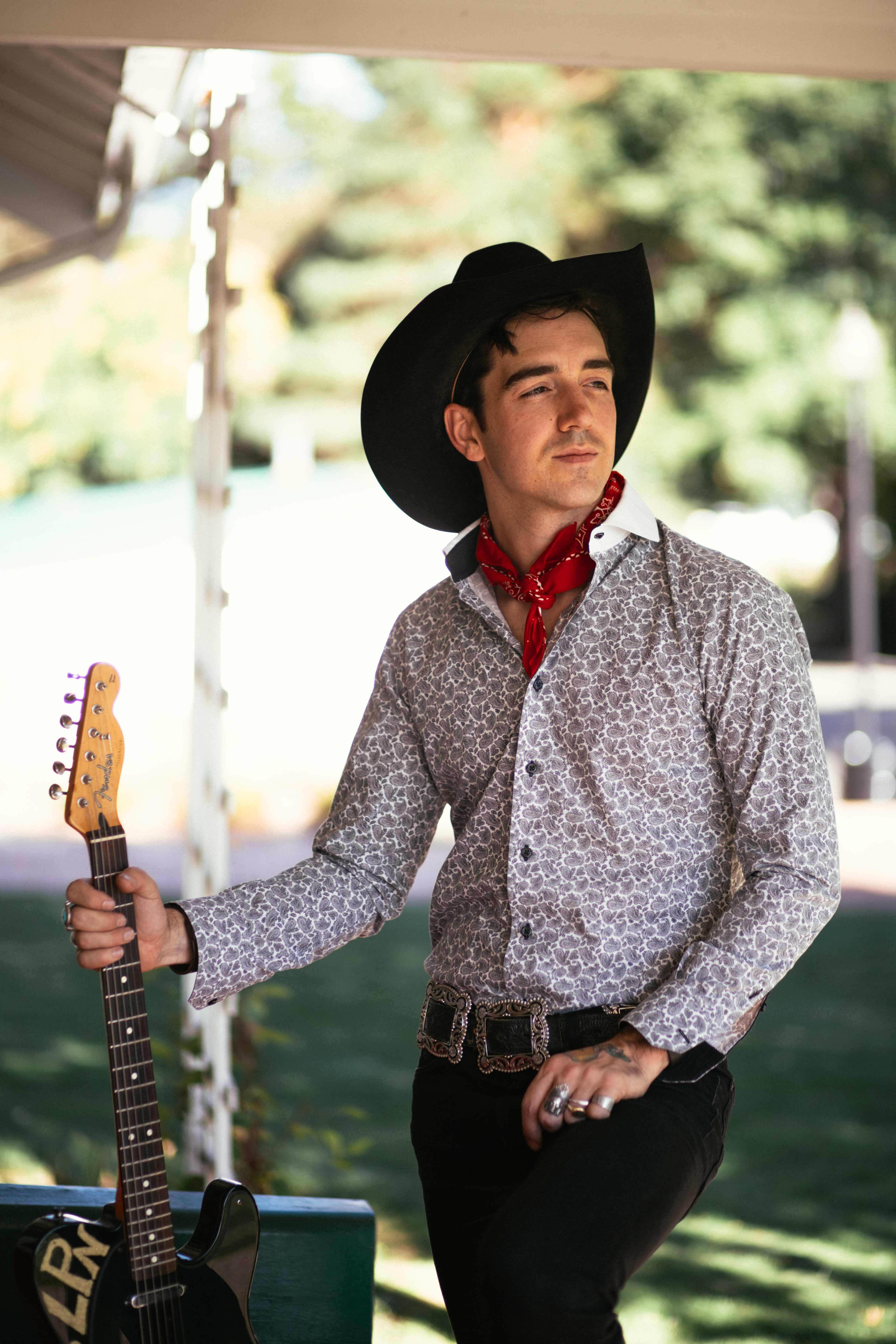 303: How did you start managing Goorin Bros. on Larimer?
LN: I worked for Goorin for about five and a half years and then, due to a shift in leadership, I was offered the job. I told them that I would do my best and that nothing would stop me but if there was somebody that could "out-hat" me and out-network me from our community, then that person should most definitely be hired. Letting my guard down and sharing my true feelings told them enough about me and they hired me instantly. I've worked for Goorin Bros. for six and a half years.
303: Do you have a favorite hat from the shop?
LN: All of them. However, ask me in five months and my answer might be different. My own hat, the Mr. Nix, will come out in February. It's so my style, too; it's a wide brim, Western-looking, multi-colored hat.
303: You're a country singer as well?
LN: I started playing guitar with my grandfather when I was 12 and it was relentless; I couldn't not play the guitar that I kept at his house. And then people started hiring me around my hometown of Hamilton, Alabama. I would play a little bit of church, then in college I got a full ride with a jazz scholarship for guitar and singing. My music director would almost force me to perform in front of thousands of high school students by myself, playing a guitar and singing, and that's how it all started. When I moved to Colorado I took a break because I lived in Breckenridge and lived as a ski-bum mountain-man. After a two-year hiatus, I started playing Summit County and surrounding areas, and I realized I had to move to Denver for my career. So when I moved I started going out every single night, networking, building relationships with local musicians and just working my ass off. Seven years later, I'm starting to get some recognition for my voice and my song-writing skills, and I just produced an album with John Macy of Macy Sound Studios, which will be coming out soon. Goorin Bros has been featuring my music on some of their social media campaigns, which is another honor and it's my family, too, so the fact that I can donate music to their commercials is huge for me.
"As far as Denver's style goes, I feel like a lot of people move here to get away from fashion… but I admire the style of people that do shine; diamonds in the rough is what I call them."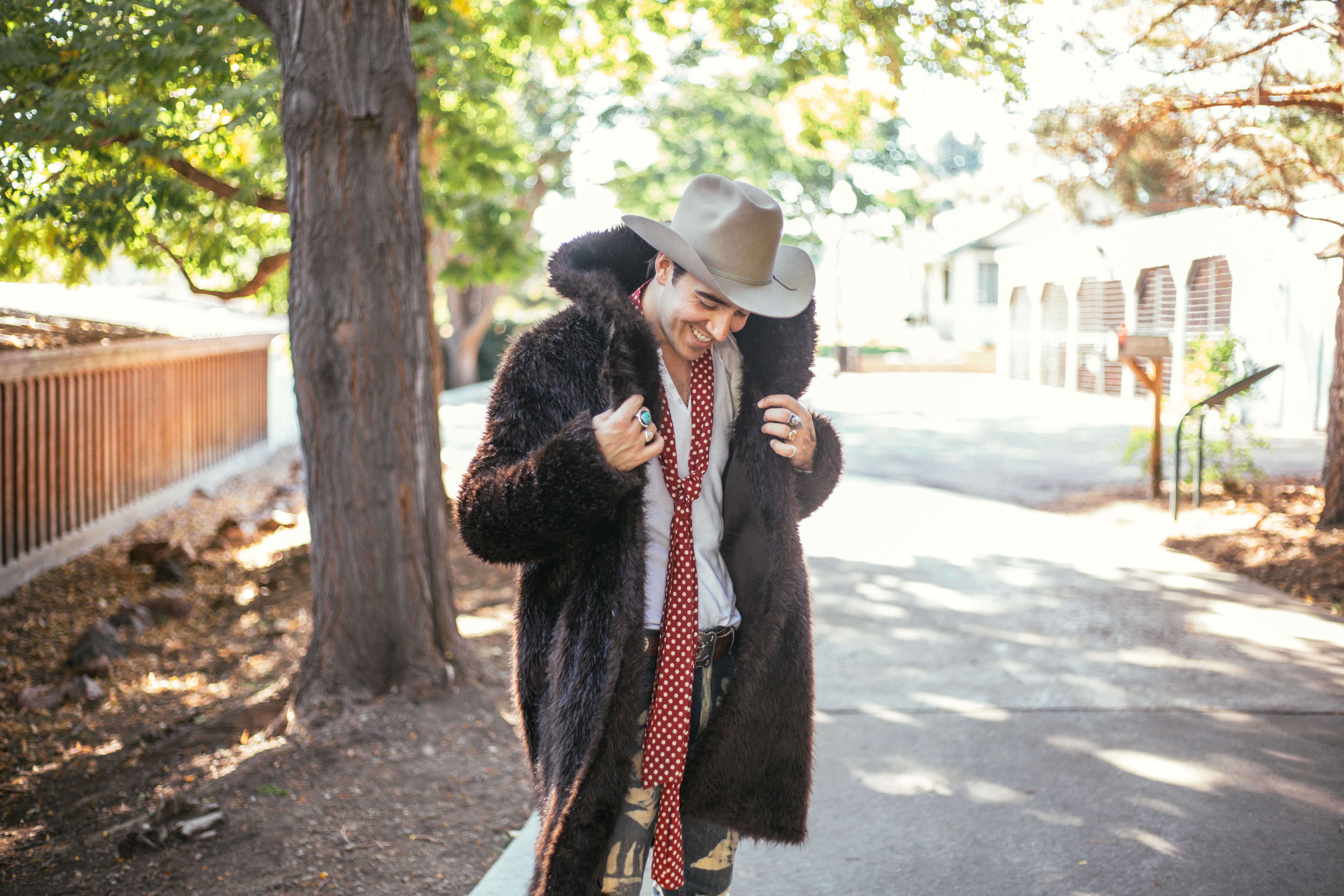 303: You used to be a fashion blogger; how did that go? Have you seen Denver's style evolve?
LN: My fashion blog was called Mile high Streets and it was exhausting. It was five years ago, before the big boom of social media — I would say. I was literally riding my bicycle around all of Denver just looking for people to approach that stood out. If somebody dresses interestingly enough to catch your eye then their personality will probably catch your attention, too, so I'd have these great conversations with strangers that are now friends I run into when I go to the Hi-Dive. One day my camera broke and that killed it. As far as Denver's style goes, I feel like a lot of people move here to get away from fashion. They can move to Colorado and become bland, but I admire the style of people that do shine; diamonds in the rough is what I call them. That's why I fit into Denver, because we have that silver concho stud & ponchos style with a Western flair. What else can I say about the city's style? Go Broncos.
303: Do you have any go-to items?
LN: It's funny but my go-to is a plain, black t-shirt that I've had for six years. It's got cropped sleeves and a cropped neck because I cut the bottom inch off all my t-shirts. If my house was on fire, I would grab my girls and that t-shirt. Although I also love my black sleeveless vest with "Legends Never Die" on the back; I hand-painted that myself.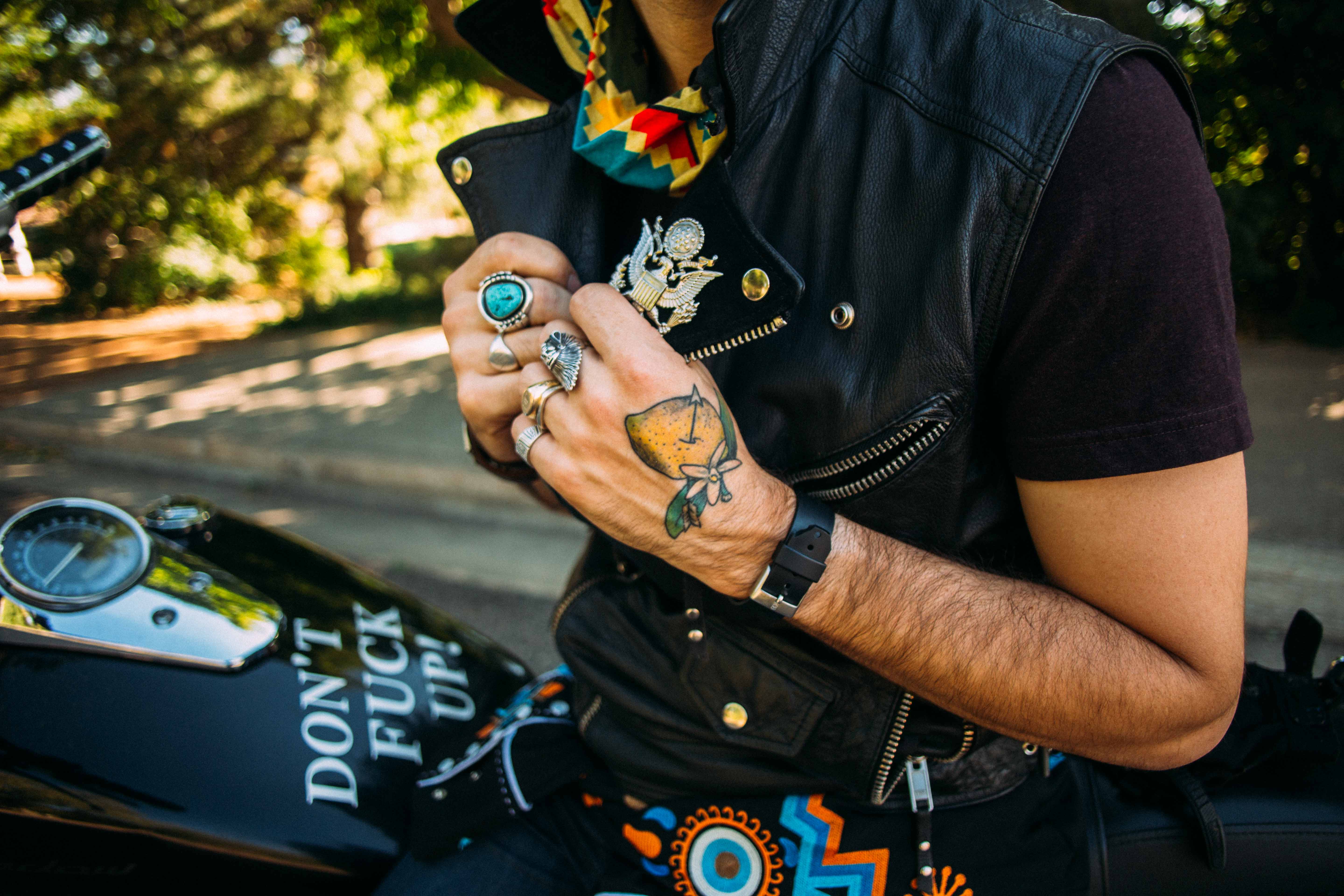 303: Are there any men's boutiques you like to frequent?
LN: Buffalo Exchange. I always have luck there because I know what I'm looking for and what I need to add to my wardrobe. Rockmount Ranch Wear once in a while. I also buy a lot from Cry Baby Ranch downtown.
303: Any advice for men looking to jazz up their style?
LN: Get custom shirts made; it's a personal touch. I get mine at The Bespoke Edge and J.Hilburn. Do what you feel comfortable in, but make sure your stuff is tailored. My tailors are my go-tos. I wear some stuff off the rack but 90% of my clothing goes through tailoring. Or just take a cue from you [Aaron] and wear all black; it's the color of our souls.
Stop into Goorin Bros. hat shop and say hello to Larry Nix. Also, if you ever want to see him perform live, then drop into the open mic night at Local 46 every Monday night on Tennyson and visit LarryNix.com
All photography by Noah Berg