All musicians are given a powerful platform to share when they enter the industry and succeed in making a name for themselves. At the upcoming ARISE festival, this platform is one of positive identity and social change. One band, Dynohunter, has made a conscious effort to not only share their music, but their drive to create a better world around us. Calling their sound as "Rainforest Tech," their groovy instrumental and electronic-infused music will definitely take the festival crowd over when they hit ARISE on Friday August 5, at 8:45 pm at the MusicArea51 stage. Grab your passes here so you can join in on the creative collaboration between artist and crowd. 303 chatted with member Fred Reisen about their upcoming performance and musical journey.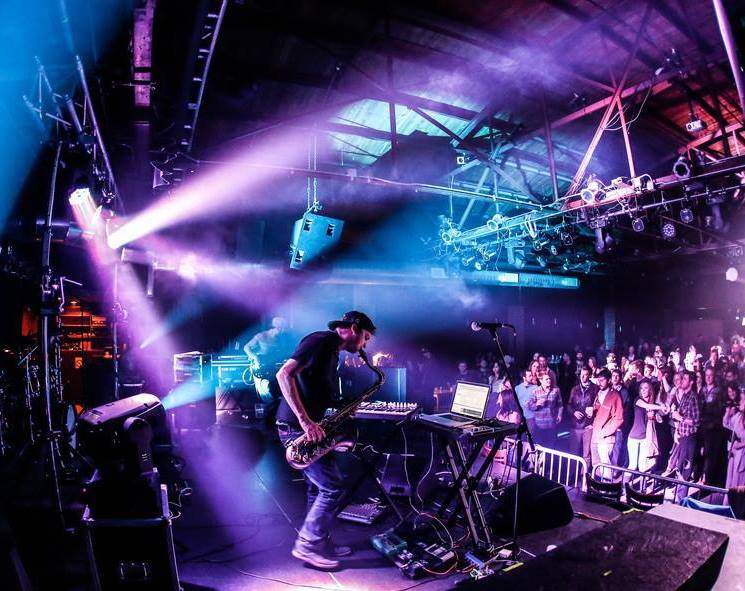 303 Magazine: When did you decide that this was it — that making music was your way of life? 
Fred Reisen: You know for me, it seem more like I didn't necessarily have a choice. Sometimes it seems like the music life choose me. I grew up around lots of music, even though I have never really been trained in a formal setting. Everyone in my family plays at least one instrument and my earliest friends were very natural musicians, and as early as 4th or 5th grade we were jamming together and spent time thinking about band names and trying to write punk rock songs rather than play video games.
Other than that, living in Boulder and having the opportunity to play shows and grow in Colorado, a place where scene is just exploding in all directions, is a stroke of good fortune. I'm feeling very grateful that things have worked out the way they have to this point and really have enjoyed being a part of Dynohunter, a musical endeavor in which we try and push the boundaries of what has come before us and make music that can stir up emotions and make people feel something real.
 What are you most excited about ARISE?
FR: When I think about performing at ARISE, I get excited to play for people that are open to an experience, and at a festival with a mindset to grow and experience new things. As a band, we are focused on bringing a well-rounded set to the stage and have people leaving feeling as though they were just a part of something greater then themselves.
The best sets we get to play are, when as band, we feel like the entire set was an interaction with the crowd and that there was a synergistic interaction. We aren't playing "at" the crowd or purely "for" the crowd but kind of with the crowd. We are the mood setters and creating a musical journey that has ups and downs. And when people are along for the ride, they really seem to enjoy themselves and get something out of it — and we do, too.
 ARISE is focused not only on music, but a culture of sustainability and positive energy. What do you do outside of music to help promote this culture?
FR: This year, we actually started up the Dynotribe, which ideally isn't so much of a fan group, but has the goal to connect the people we get to meet all over the country doing things that are positive forces in the world. Maybe there is a fan in Florida and another one in California with the same idea for a community-based project ,and there is a possibility they could meet each other via the Dynotribe and collaborate to make their idea a reality.
As a band, we try and use that platform to post articles relevant to the idea of sustainable living and helping the world grow in a healthy manner. Hopefully, as the band grows, so will the amount of people sharing ideas, articles, events, etc., in the Dynotribe. Ultimately, if a shared interest in our music brings like minded people together for good that would just be incredibly satisfying for us as people and musicians.
Also, we are part of the Runatribe. Runa is social enterprise with the goal of improving the livelihoods of indigenous famers in Ecuador and reforestation of the Amazon. Runa produces guayasa teas in conjunction with the indigenous famers, and then uses proceeds to help improve the communities of the producers. There is so many good things to say about Runa and their multi-faceted agenda I can't fit it all in here, but if you are interested check out Runa.org because they are some serious badasses in the world of positive change.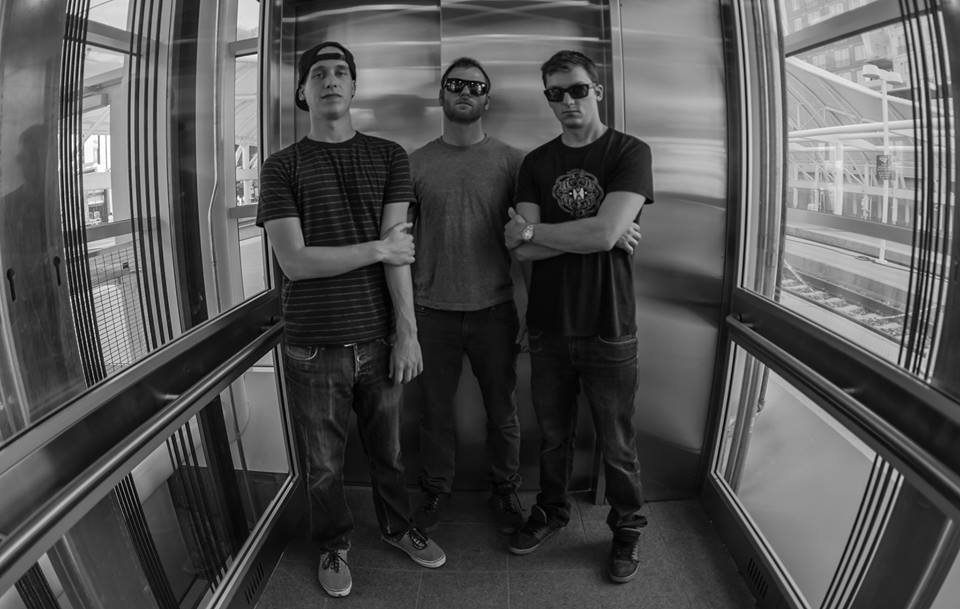 What sets your sound apart from other musicians? How would you describe your style?
FR: To assign a genre to Dynohunter, we have been using the term "Rainforest Tech." Our sound is heavily influenced by the worlds of house and techno yet powered by live instrumentation and enhanced with live improvisation over the driving house beats with a tribal/world music core. To us, this seems like an avenue not very deeply explored and it is exciting to feel like we are cutting our own path through the jungle that is electronic music of today.
 Where do you find your inspiration? 
FR: I think a lot of where we draw inspiration is from the feelings you get at an amazing show. Whether it is a world class DJ, band or solo artist, [the shows] all leave you with some sort of indescribable feeling. I know people out there understand what I am talking about, even though it is very hard to explain with words.
But that ties into our musical process because when we sit down to write, we often imagine our sets and what kind of vibe we would like to create. Whether we are playing at dusk, dawn, noon or midnight, each time of day calls for a different set and bunch of emotions. Some days we sit down and say, let's write a track that will just send it off at 3 a.m., and sometimes we say, we should write the perfect intro track for a sunset set. It all ties back into that idea of music as an experience and trying to create Dynohunter sets that give the people something they can take with them afterwards.