Summer is almost over and we're not okay with it. Seriously, how is this the eighth month of the year already? While it has been a steaming hot season, we are excited for the last full month of summer. I guess you can call August the Sunday of the summer. This month brings some amazing fashion events that highlight some of the best local designers and brands in the city.
Tribe Denver Launch Event
When: Saturday, August 6 from 5 p.m. to 7:30 p.m.
Where: Posner Center for International Development – 1031 33rd St, Denver, CO 80205
Admission: Free
The Low Down: Who doesn't love a globally and socially conscious fashion line? Please join fashion designer, Rebecca Taylor, and international development consultant, Sarah Hadey, as they show off their brand created to empower women. TRIBE has a mission to provide opportunities to women around the world through the provision of job skills and ethical employment in the fashion industry. At this event, you will have the chance to see and try on the the 2017 collection, partake in some TRIBE inspired libations, preview the promo video and pre-order some of your favorite pieces.
Neiman Marcus August Events
Address:
3030 E 1st Ave, Denver, CO 80206
The Low Down: You know we have to remind you of the monthly fashion awesomeness that is housed at Neiman Marcus.
Better Apparel and Contemporary Sale
When: August 2 – 7; Dress Collections, Contemporary/CUSP, Level Two
The Low Down: Featuring an array of beautiful sale merchandise.
Cashmere Event
When: August 3 – 7; Sport Shop, Level Two
The Low Down: View the lastest in Cashmere Fashion for fall.
Trend Event
When: August 10 – 17, 2016; Throughout the store
The Low Down: Showcasing the newest in fashion for fall 2016.
Akris Punto Fashion Presentation
When: August 11 – 17, 2016; Fine Apparel, Level Two
The Low Down: Classic designs for fall 2016.
Steele Creek Fall Fashion Event
When: August 17, 2016 at 6 p.m.
The Low Down: Steele Creek Luxury Rentals is hosting a fall fashion presentation of the trends to look forward to this upcoming season. DJ Mister Groove will be providing the musical entertainment. Before or after the presentation, you can head over to the Beauty LIPBAR for a personalized lipstick color.
Saint Laurent Trunk Show
When: August 18 – 20; Shoe Salon, Level One
The Low Down: Fall shoe designs by Saint Laurent Paris
Men's Made-to-Measure Event
When: August 18 – September 4, 2016; The Man's Store, Level One
The Low Down: Peruse customized clothing featuring luxurious fabrics.
David Yurman Event
When: August 18 – 24 2016; Designer Jewelry, Level One
The Low Down: Beautifully designed jewelry will be on display.
Cucinelli Event
When: August 24 – 28; Fine Apparel, Level Two
The Low Down: Flip through fabulous fabrications and classic designs for women of all ages.
Colorado Homegrown Trunk Show
When: Sunday, August 14th from 12 p.m. to 6 p.m.
Where: Agora at the Riverside – 1724 Broadway, Boulder

Admission: Free
The Low Down: The 5th Annual Colorado Homegrown Trunk Show is coming to Colorado and you must make it your business to be there. This trunk show is all about showing off some amazing creative designs from local artists. From menswear to the latest women's fashion trends, this family-friendly event is the epitome of Sunday Fun Day. This year it will take place at the Agora at the Riverside in Boulder which will be a sight to see. DJ Orpheus, DJ Matthieu LaFontaine and DJ Rolf will be spinning some live electronic music. Of course, there will be food and drink so it is a guaranteed good time!
The White Party and Fashion Show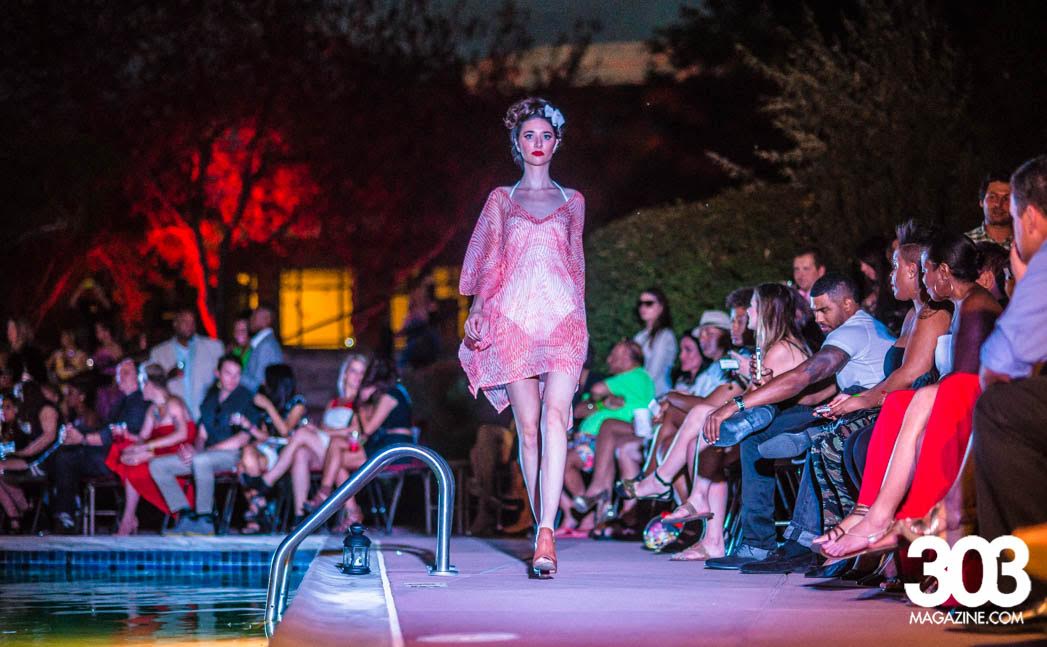 When: Thursday, August 18 from 6 p.m. to 10 p.m.
Where: Riviera at The Breakers Resort – 9099 Mississippi Ave, Denver, CO 80247

Admission: TBA
The Low Down: ITime to pull out your favorite white outfit to rock at this amazing fashion event. The night will be full of live music, pop-up stores, BBQ, drinks and a poolside fashion show featuring Femme Fatale Intimates and Vamp Bikini USA – you don't want to miss this. Not to mention there will be celebrities everywhere.
Soignee Elegant Attire presents Ashley Lauren Trunk Show
When: Friday, August 19th from 5 p.m. to 9.pm.
Where: Soignee Elegant – 2565 W. Main St Littleton, CO 80120

Admission: Free
The Low Down: Ashley Lauren is a vibrant, red carpet ready fashion line that is exclusive to the Denver-based boutique, Soignee Elegant Attire in Littleton. There will be food, drinks and a chance to meet the designer personally. Ashley Lauren is designed for young women of all different shapes and sizes so you are guaranteed to find a gorgeous dress that will fit you perfectly.
CannaCatwalk
When: Monday, August 22 at 4 p.m.
Where: Seawell Gran Ball Room
Admission: $5 general admission, $15 VIP 
The Low Down: Living in Colorado, you are bound to see cannabis in various forms. This runway show is dedicated to displaying how beautiful and fashionable this plant can be. There will be live music, product lines and a great opportunity to network. You can expect to see as many as 30 product lines and a total of 80 products on display. Please check out their website for more details and go here to purchase tickets.