It's no secret that summer in Colorado is replete with music festivals and outdoor concerts. No matter what your preferred genre is, there's something for everybody under the mile high sunshine. Ladies, if you're like me, I'm someone who wants to look stylish wherever I go. #OOTD, am I right? So, whether you're rocking out at the Westword Music Showcase, dancing to hip hop at The Divide Music Festival in Winter Park, taking in indie talent at the Underground Music Showcase, or even stopping at Red Rocks with a concert under the stars this summer, we want to make sure you look stylish too. We teamed up with local fashion rock stars Velvet Wolf to give you some free-spirited inspiration on what to wear next time you're catching a live show.
Unwrap the Kimono
Who said only women going to Coachella get to experiment with fashion? This chiffon kimono by She + She allows you to dance the night away and be edgy at the same time. Bonus points if you're trying to channel your inner Stevie Nicks.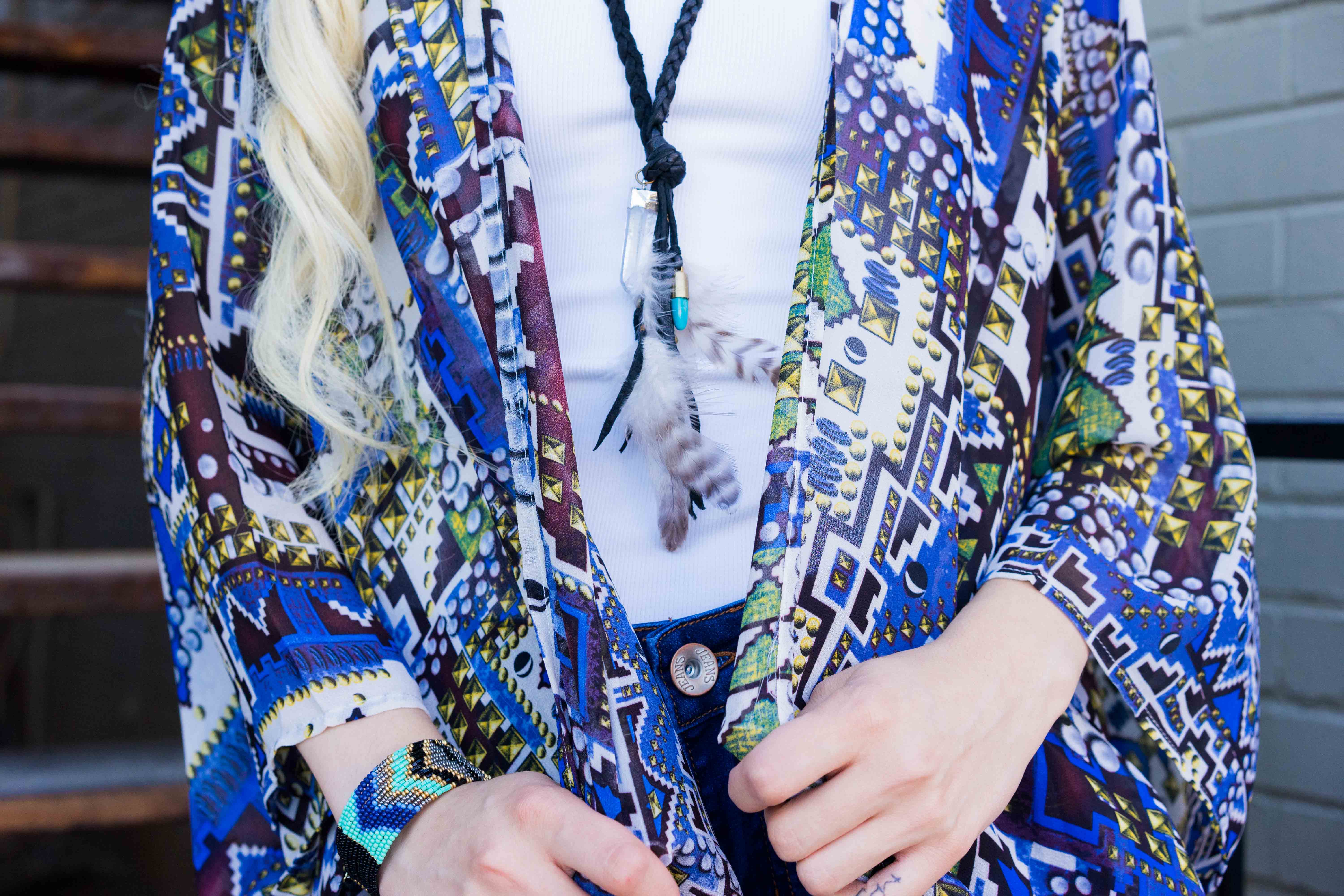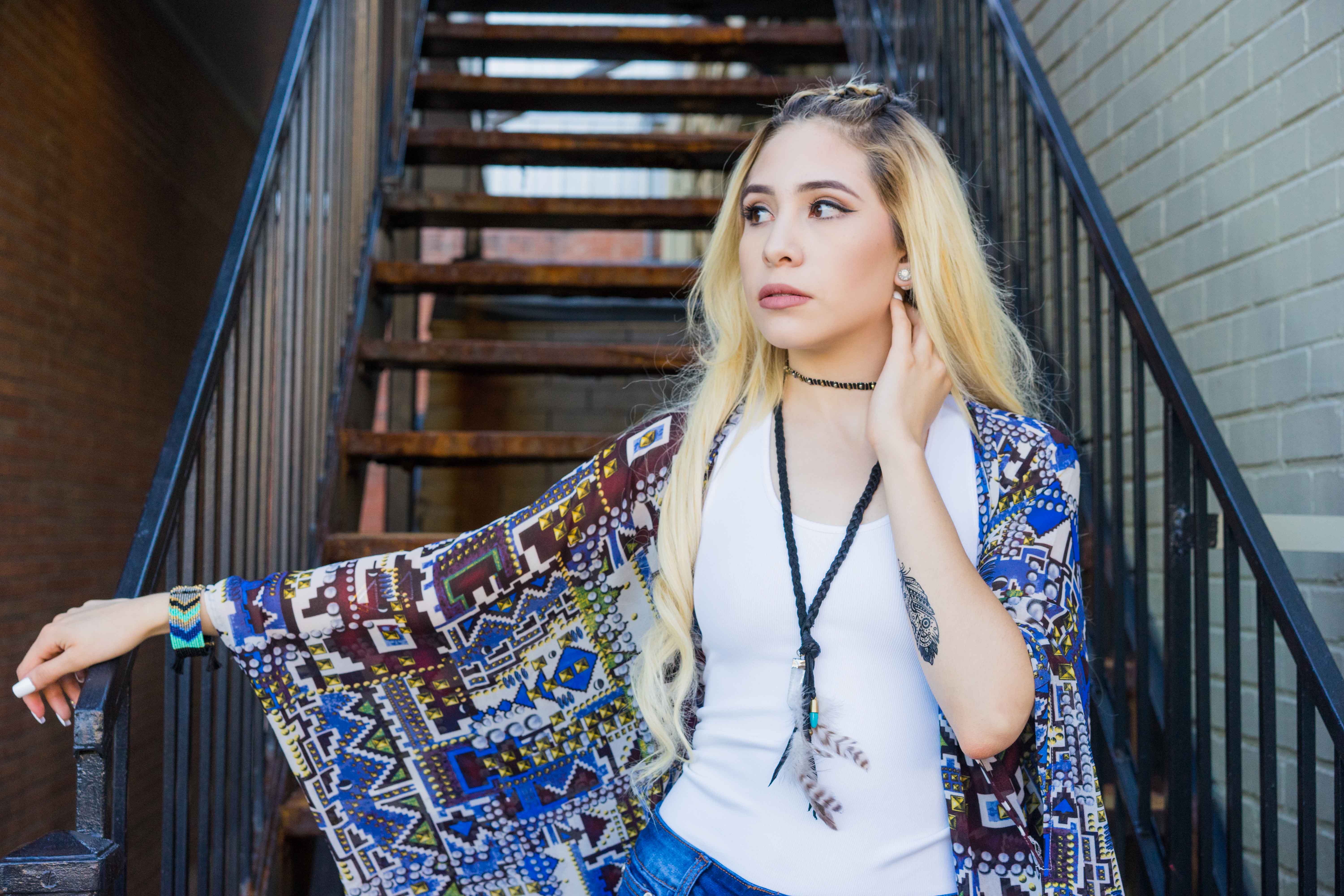 Maxi Dress Up
If you're trying to dress up a bit but you don't want to sacrifice comfort with the season's soaring temperatures, try this olive Mariah maxi dress, it allows you breathing room and a classy way to spend the evening.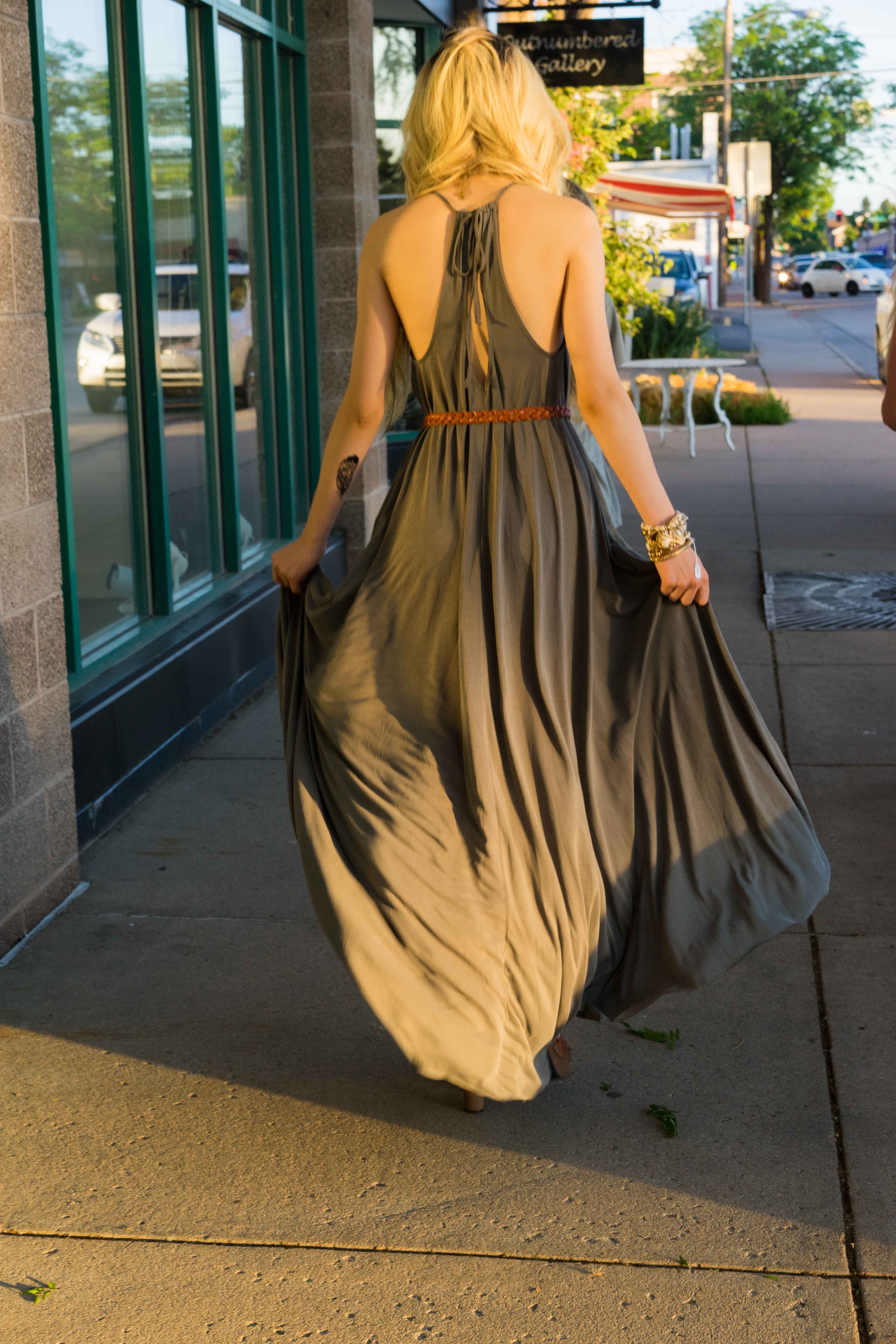 70s Chic
The 70s are back and the tye dye bell bottoms from CQ by CQ are a great homage to the days of Woodstock and catching the excitement of seeing your favorite artist in person.
Experiment with Fringe
Fringe has been a hot trend for some time and this beautiful skirt from Always gives you a new way to try it out.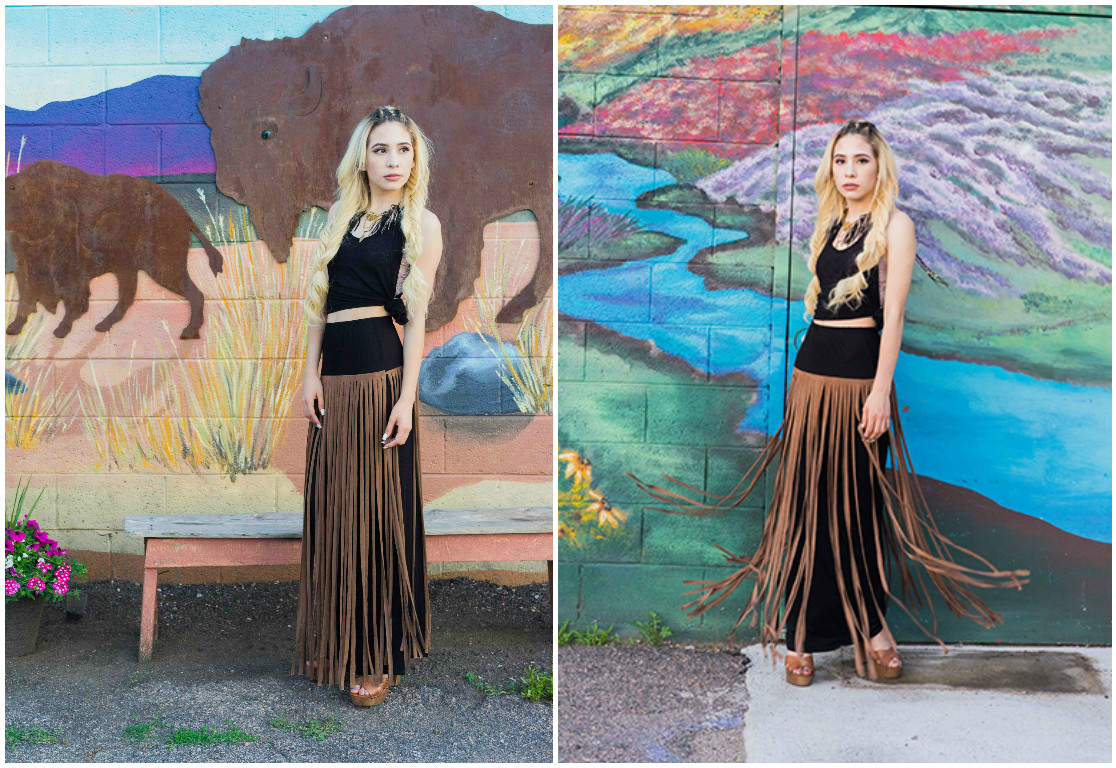 Ready to create your festival look? Head over to Velvet Wolf in Littleton and put rockin' pieces together.
Photography by Meg O'Neill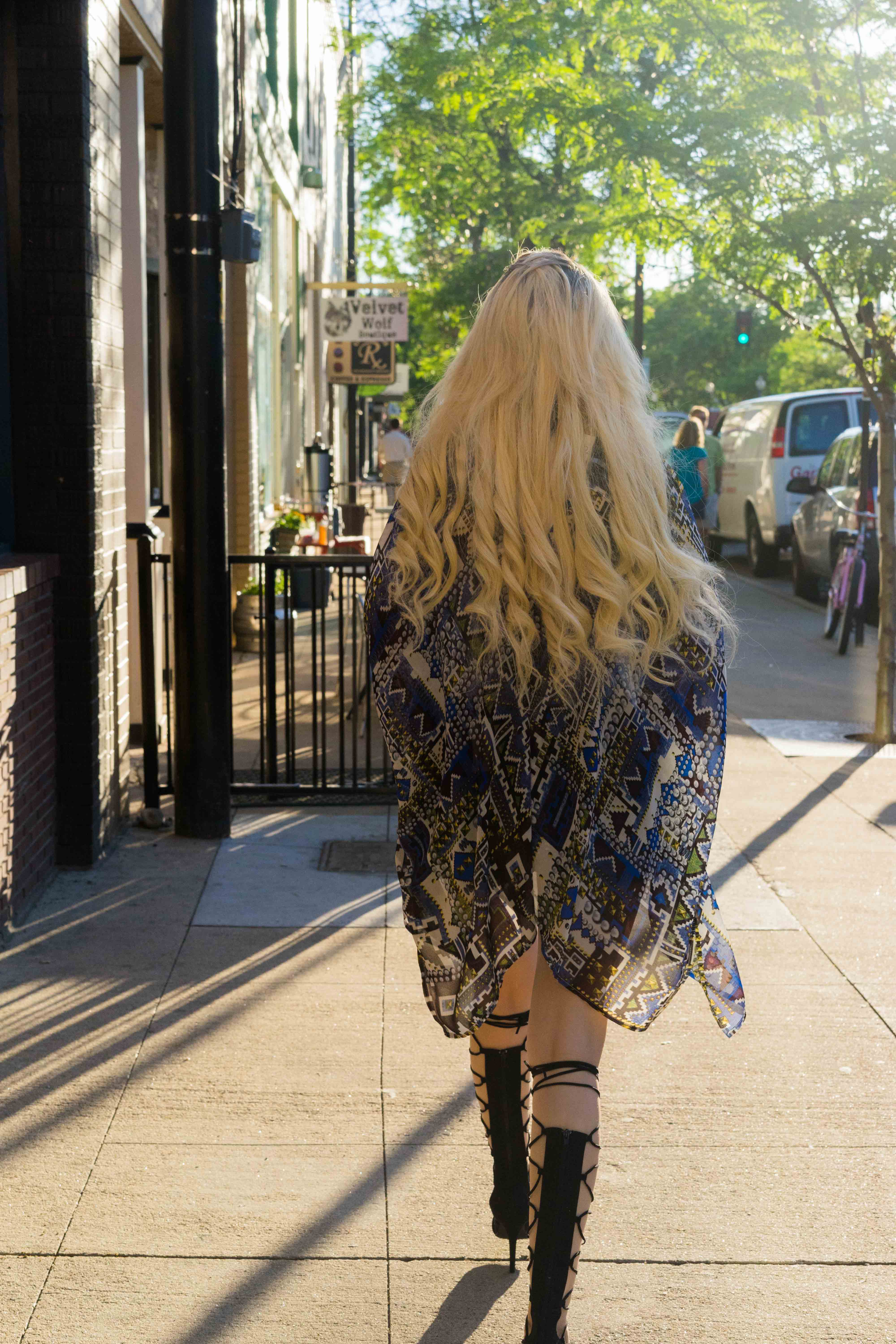 Velvet Wolf: 
Model: Irene Montes
Hair & Makeup: Kayla Douglas
All outfits styled/supplied by: Molly Hakes from Velvet Wolf