For better or for worse, all the dancing moves were left inside the Red Rocks Amphitheater on June 2, after Jamie xx and Chromeo took the main stage. With openers What So Not and Four Tet prepping the crowd for a night full of funk, it was as if one DJ melded with the next, constantly streaming electronic vibes through the speakers and never letting the concert-goers cease their head nods and hand jives.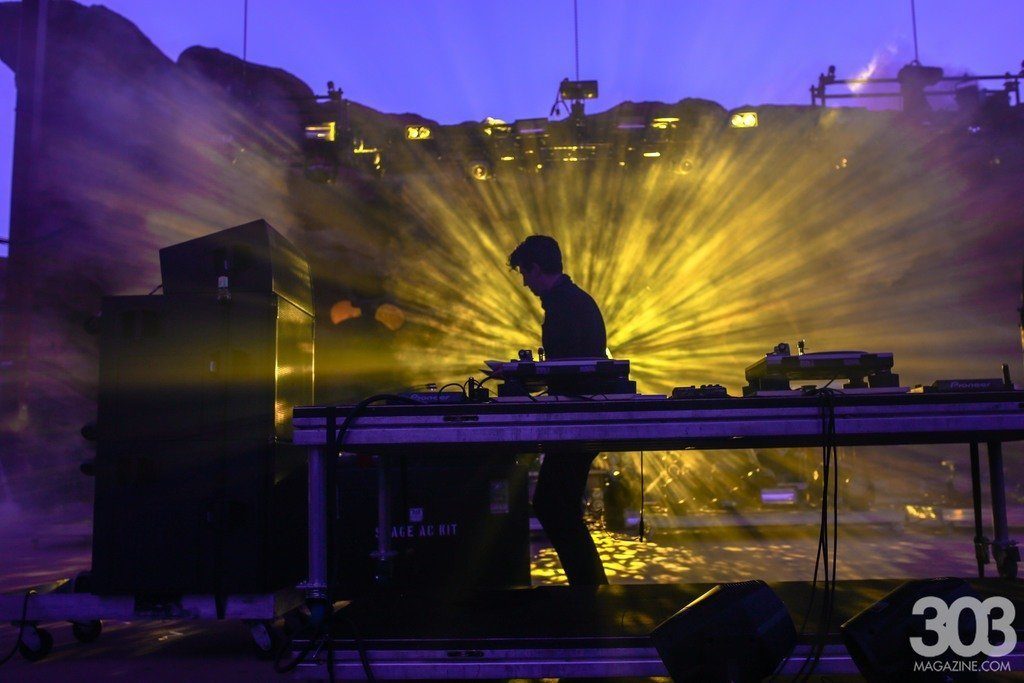 True and tried songs such as "Loud Places" and "I'll Take Care of You" rang out from Jamie xx's fingers. Amidst the streaming lights and cool night, it was clear that the crowd had been casted under the music spell. From ravers to your next door neighbor, funk lovers to beer fiends, there was a place for just about everyone in the niche of funk music during this summer night.
Maybe it was the heat (probably the beer) or the sliding caresses of electronic music, but not once did the dance party halt. And when the echoes of "Chromeo" flooded into the bass, everyone quickly stood up, knowing that up until now, the night was merely passing through. Now, it was time to get the funk on.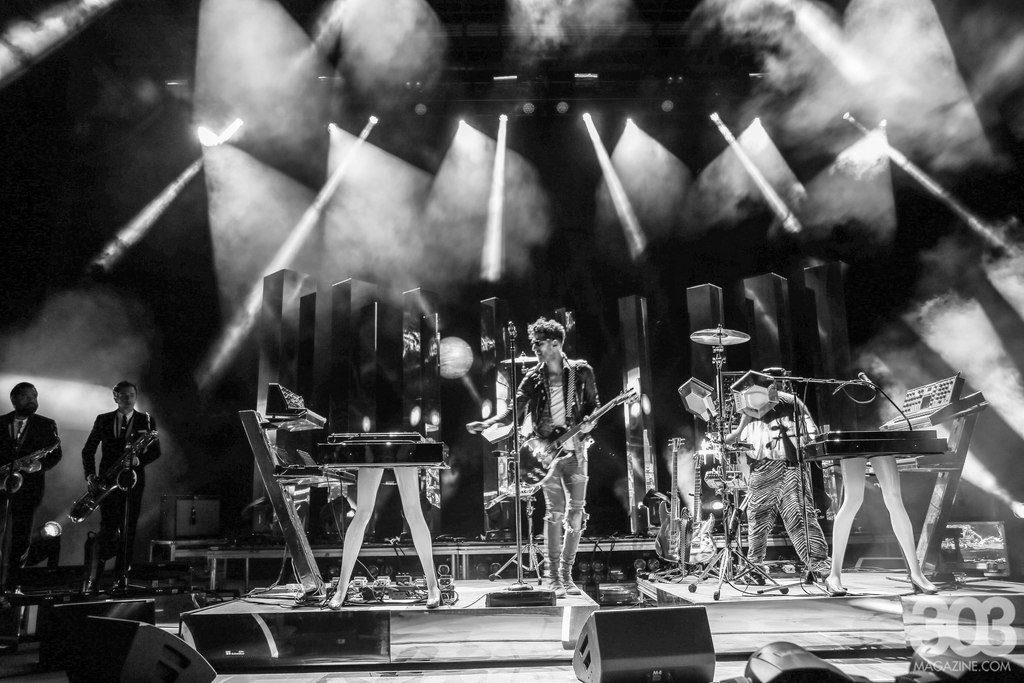 "You are now funking with the funk lords," singer David Macklovitch boasted to the crowd, garnering cheers and adoration. Whether or not that's true, the Canadian duo certainly commanded the stage, perhaps feeling a return to home since this was their third year working the show.
They belted out a string of hits, with songs such as "Night by Night," "Momma's Boy," and "Over Your Shoulder." I kept thinking I was in a kaleidoscope of sounds — the duo made sure that not one person could have their seventh day of rest until after the show had ended. And with the new curfew codes of Red Rocks, that night ended quite too early.
"Fancy Footwork" erupted from the band. "But if you let her see that Fancy Footwork, / Show her that you're not that shy / Let her see that Fancy Footwork / Show her you're that type of guy /Two Step, Two Step, Two Step," and dance moves were abundant — debatable if they were clever and smooth dance moves, but nonetheless, Chromeo made sure the crowd was jivin' off the vibes they were sharing.
Not too long after, the duo appeased the crowd with "Jealous." A signal to an end of a long yet beautiful night left the crowd full of the summer heat and funk. Undoubtedly, Chromeo will be back, and with a new album for next summer. With the Dap-Horn Kings backing the Djs all night long, the world of funk merged its past with the present, bridging electronica with pure instrumental glory for another memorable Red Rocks night.