Hello fellow outdoor adventurers, @SarahStap here! As the temperatures climb back into the 80s this week, many of us are beginning to feel the summer travel bug. The mountains provide a playground of outdoor activities from camping and hiking to climbing and rafting, allowing everyone from novice to expert to enjoy their summer adventures. If you are anything like me, I love nothing more than discovering a brand new spot and am always in awe at how diverse the scenery and landscape can be from one place to the next. And while having a fully booked summer schedule might not sound like everyone's idea of a good time, I always do my best to maximize the good mountain weather and fit in as much outdoor fun as I possibly can. So when looking for new ideas, I love to get an idea of what to expect when I arrive before fully committing to a place. One of the best places for your summer outdoor research is for Colorado Instagram accounts. Where will we go? What will we do? What new part of Colorado will we explore? Simply type in your hashtag of choice (#colorado #rockymountainnationalpark #outdoors) and you are sure to get more options than you know what to do with. You can also get insider tips for the best view points for your own Instagram photos, because isn't that what we all want anyway?
If you are looking for a little bit of inspiration for all of your outdoor summer adventures in Colorado, look no further. We have rounded up some of our favorite Colorado Instagram accounts to follow. If these images don't inspire you to get outdoors and explore, I don't know what will.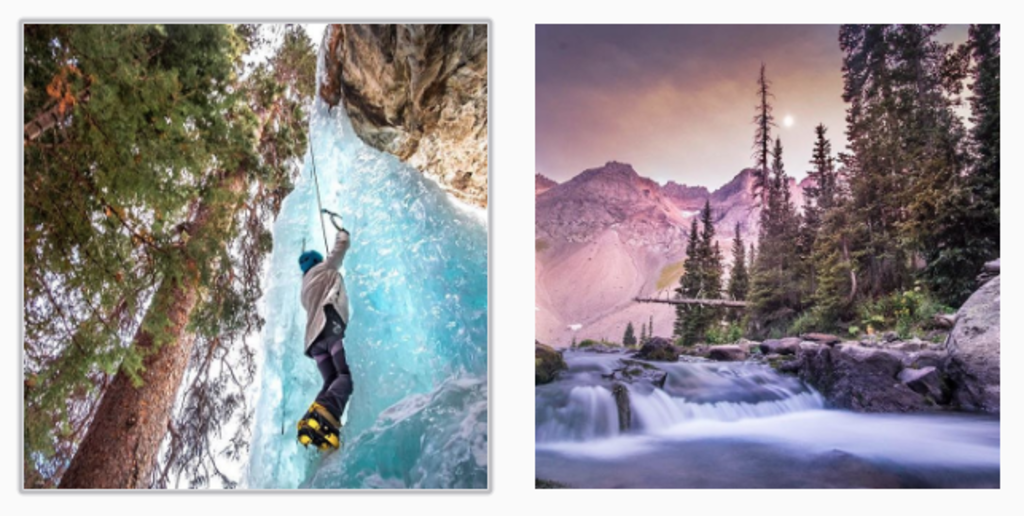 Marisa will take you to some of the most stunning mountain spots in all of Colorado with her photos, highlighting everything from alpine skating and snowga (snow yoga) to ice climbing and backpacking. If you are looking for some top notch view points for taking your own photos, give her a follow. She will lead you in the right direction.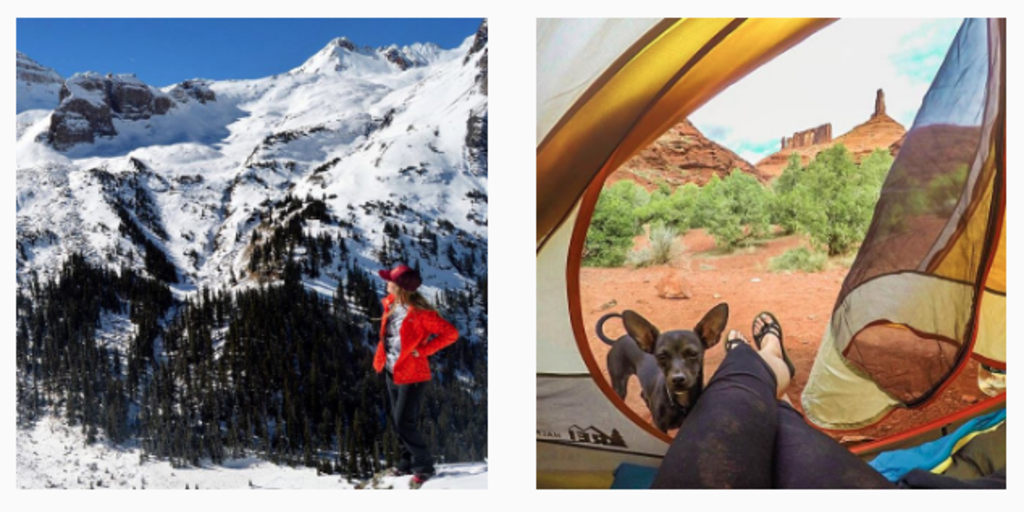 See Colorado through Emily's eyes, as her photos often capture her looking out on some of the most uniquely beautiful scenery in Colorado. She is a true outdoor lover and her photos will surely inspire some outdoor adventures of your own.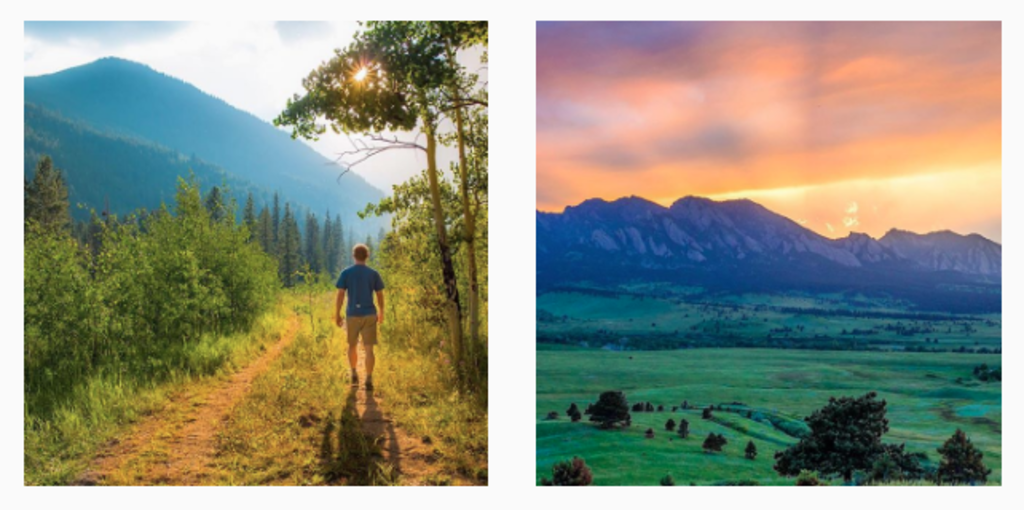 Nate has a unique perspective on some of our favorite Colorado spots, making each place seem like you are seeing it for the first time. It is easy to envision yourself in each of his landscapes, full of rich color and unique angles.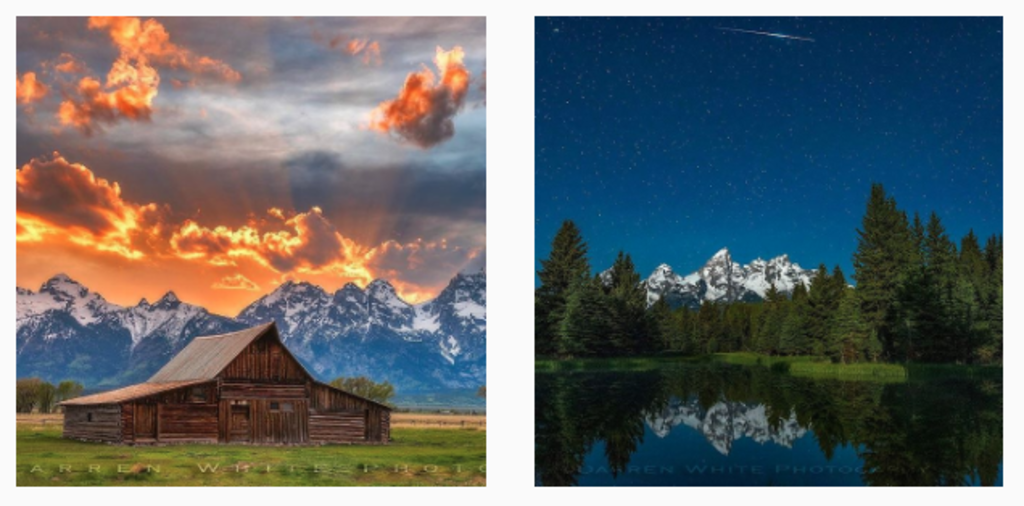 Darren's photos are postcard worthy and easily capture the unique beauty in each landscape he photographs. Whether he is climbing to a far off alpine lake or a starry summer evening, his photos more than deliver on the beauty our great state has to offer. Give him a follow to be inspired to visit new mountain spots all summer long.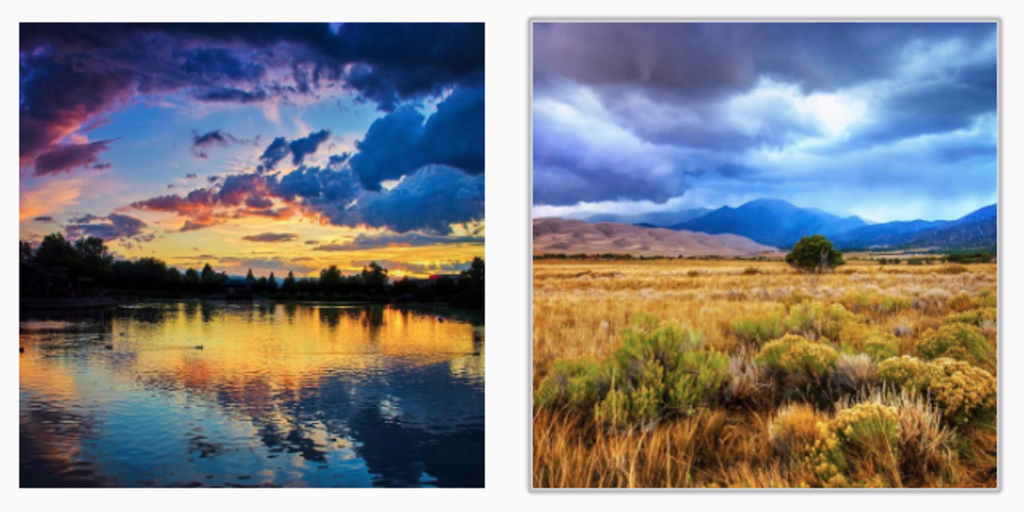 David Iwane AKA @Davie8TheBaby is one of those Instragmmers whose images you don't forget. His visceral snaps are always exploding with color and vibrancy, and therefore give you a sense of the hyper-reality these places only emit when seen in person. If there was ever such a thing as #landscapeporn, you'd find it here on his page.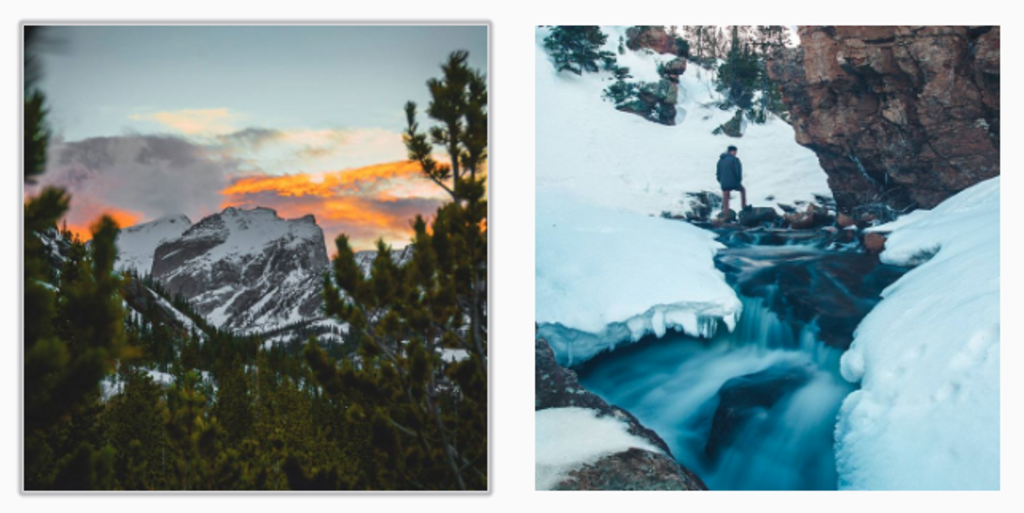 While many Instagrammers are posting light and bright colorful images of the Rocky Mountains, Ty's photos have a more realistic, moody aspect to them that draws you in. You can almost feel the mist on a foggy roadside shot, making you feel like you are being taken along on all of his adventures.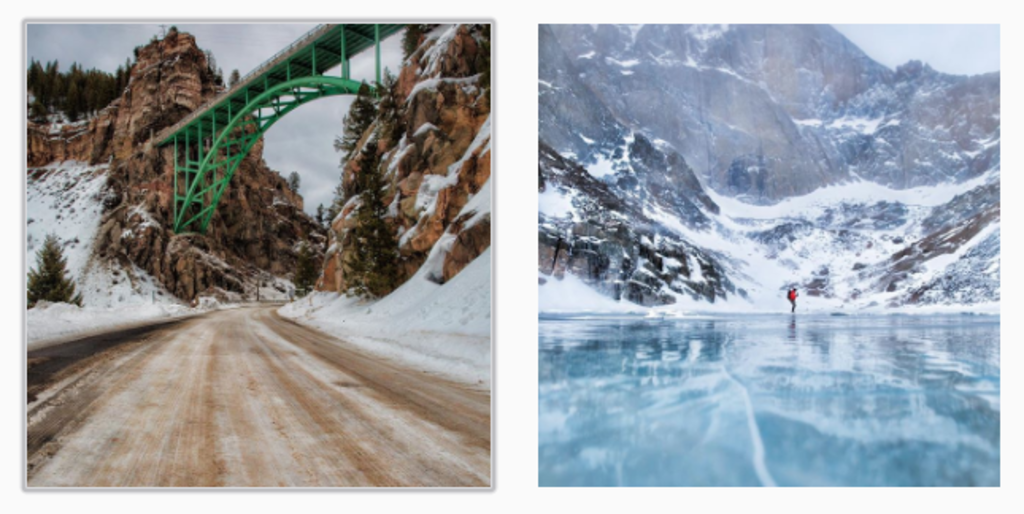 A nice mix of action shots and stunning landscape captures, you feel like his adventures are including you in all the action. A self-proclaimed professional nap-taker, you would never guess so by all the mountain adventures he documents in his photos.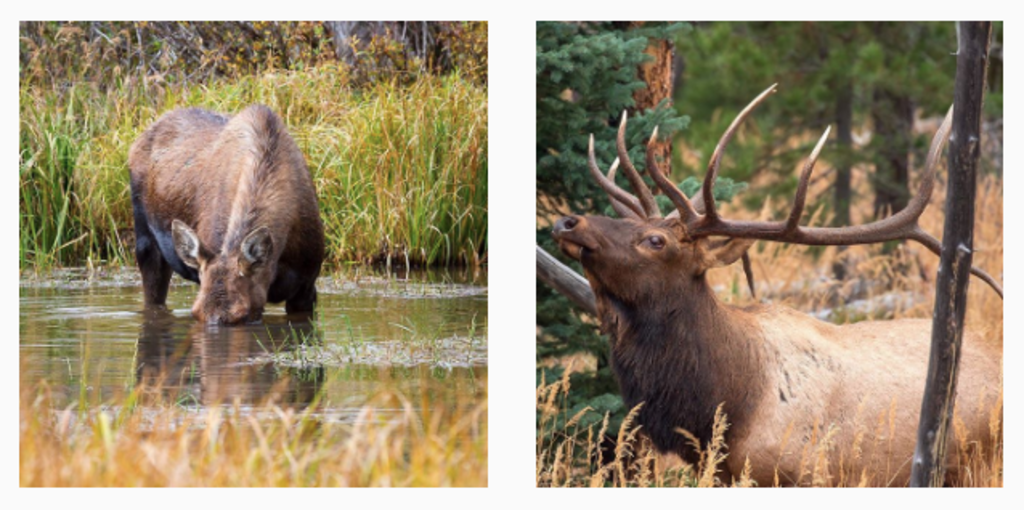 Wildlife photographer, Allen, has captured some of the most incredible wildlife in Colorado, and is a great reminder that just because you don't see them, doesn't mean they aren't there. If you are looking for some inspiration to get out and do your own wildlife spotting adventure, give Allen a follow.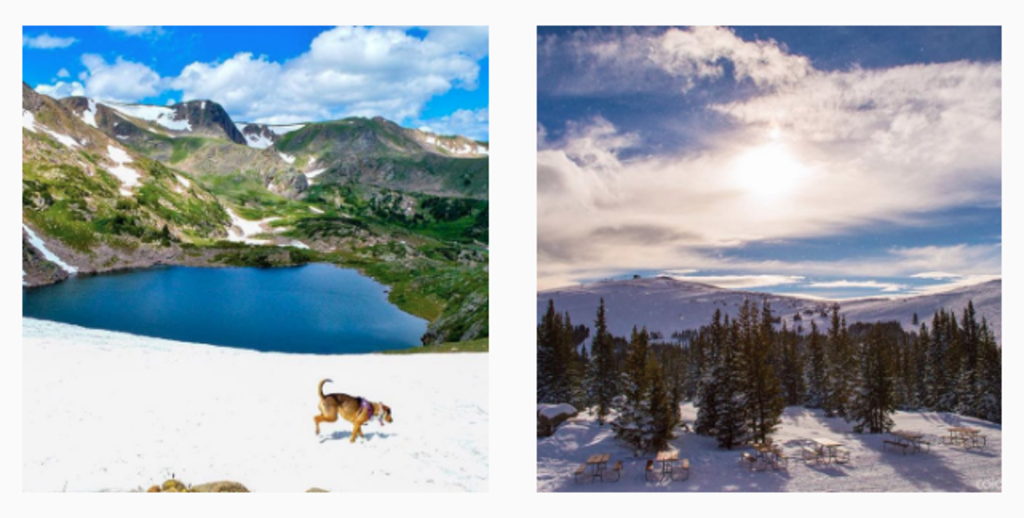 If long-distance vantage points and colorful Colorado sunsets are your thing, Paige has created a category of her own. Alpine lakes and snow-covered trees dotted between her mountain adventures will surely inspire your own summer plans.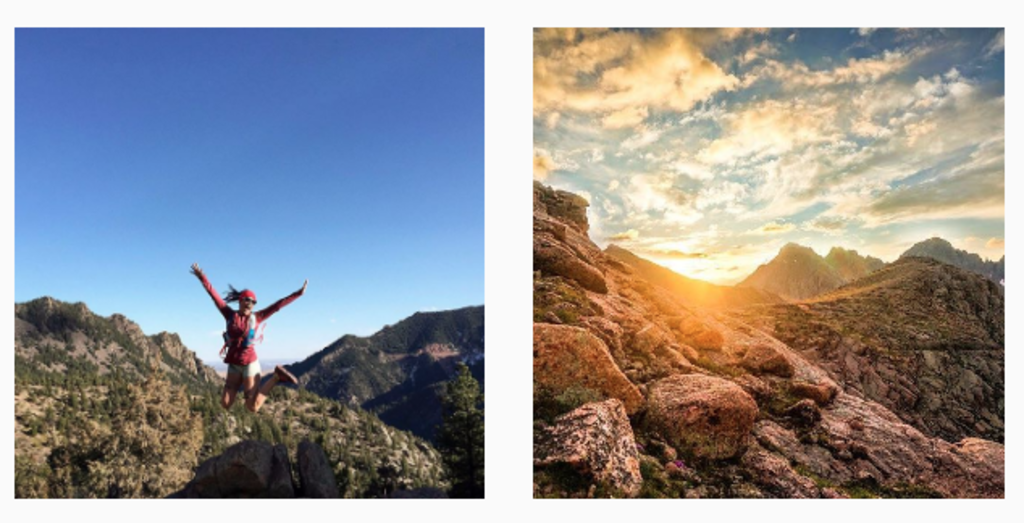 @halfpint22 is the queen of documenting her adventures, and you will even spot her making an appearance in many of the photos on her account. She is easily one of the most active Instagrammers we know, and is sure to motivate you to get outdoors and enjoy the fresh air in the Rocky Mountains.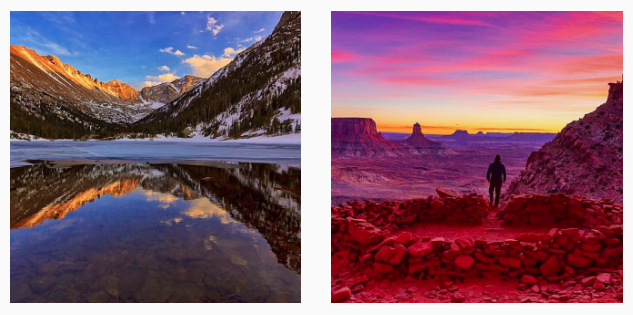 The scenes is Eric's photos are so perfect, they almost look fake. He is able to capture the beauty of Colorado and all its vibrant colors in a way that will make you wish his images were hanging on your own walls at home. Give him a follow for all the summer adventure inspiration you will need.
For travel inspiration for beyond Colorado, follows these other locals
@ShortStache
@B.tormanen
@KellyCalvillo
@JayDickmanPhoto