Moments before Deer Tick took the stage at The Bluebird Theater, the crowd was reaching their limit of anticipation. Groups meandered their way through the masses to find a good place to stand at the sold-out venue while others admired the intriguingly questionable setup on stage. Unlit lamps stood atop each instrumental fixture and the keyboardist Rob Crowell meticulously positioned a plush bunny around his piano mic to face the audience.
Complementing the stuffed animal are numerous aluminum buckets filled with ice and bottled beer, all of this perfectly accentuating the humor and alcoholism that make up the band's persona. Suddenly, the floor lights dimmed and one by one the band members entered the stage and turned on their lamp as the crowd erupted in a roar of shouting and applause.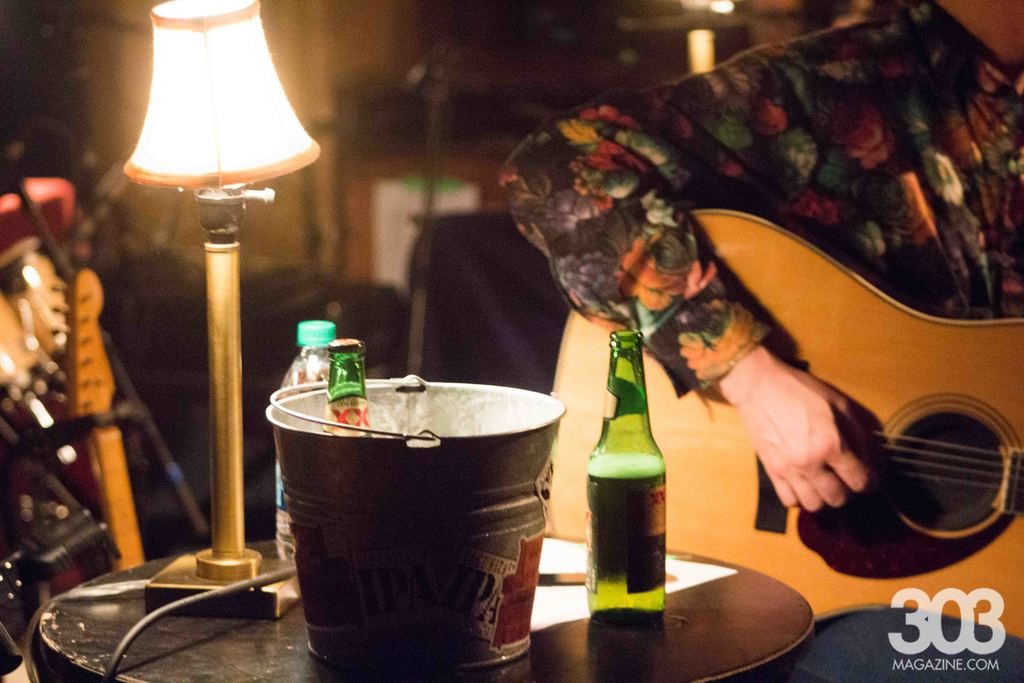 Formed in Providence, Rhode Island in 2004, Deer Tick is known for their grunge, humor and raspy and rustic male harmonies that are sparsely found anywhere else in modern music. Blending elements of folk, country and alternative-rock, the musicians craft emotional and powerful songs loaded with explosive vocals and rapid guitar riffs. Negativity – Deer Tick's most recent album which was recorded in Portland, Oregon was motivated by a tumultuous year for frontman John McCauley. From a failed engagement to his father facing criminal charges and jail time, the new album was prefaced with a myriad of unfortunate inspiration.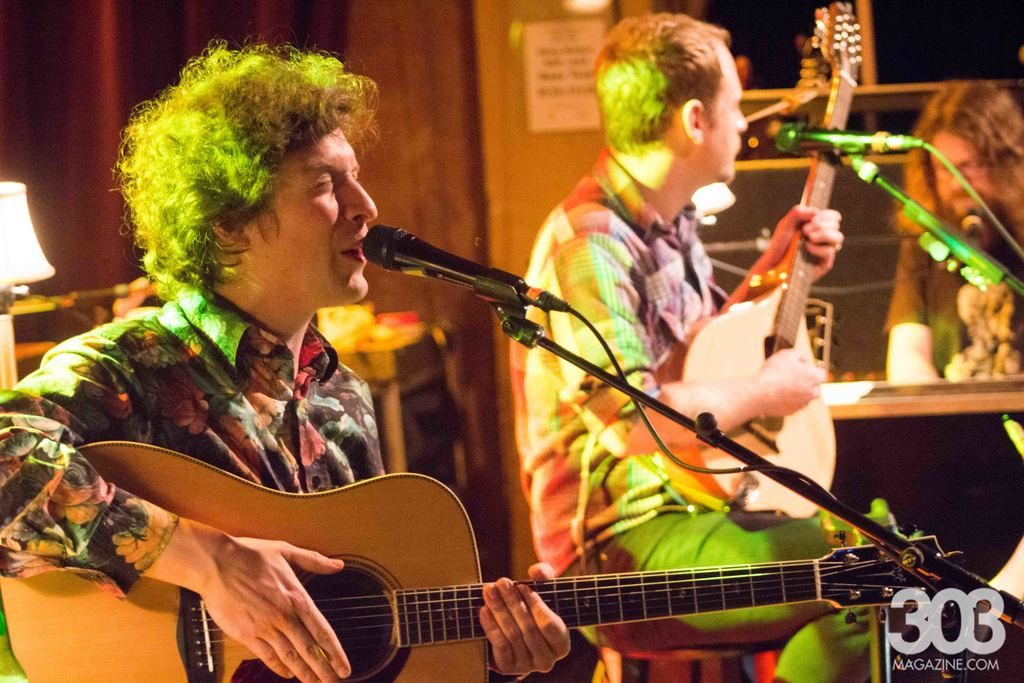 If you're wondering why Deer Tick decided to announce an ambitious acoustic tour, "I'm losing my hearing so I thought we'd try turning the volume down." However, in my opinion it was so that they could show off. Stripping down and performing acoustic gave the band an opportunity to accent their multitude of talents such as McCauley's raw and grungy voice.
He even said himself during the show at The Bluebird, "I haven't even had a drink today" because during an acoustic set burping cannot be had. Performing old songs, new songs and covers alike, the band used a standing orchestral bass, a flute, an organ, a harmonica and even a saxophone. They stayed engaged with the audience even playing a song that they claim was chosen by a lucky Colorado fan they had enjoyed talking to at the Aucoustic(k) Pre-Party.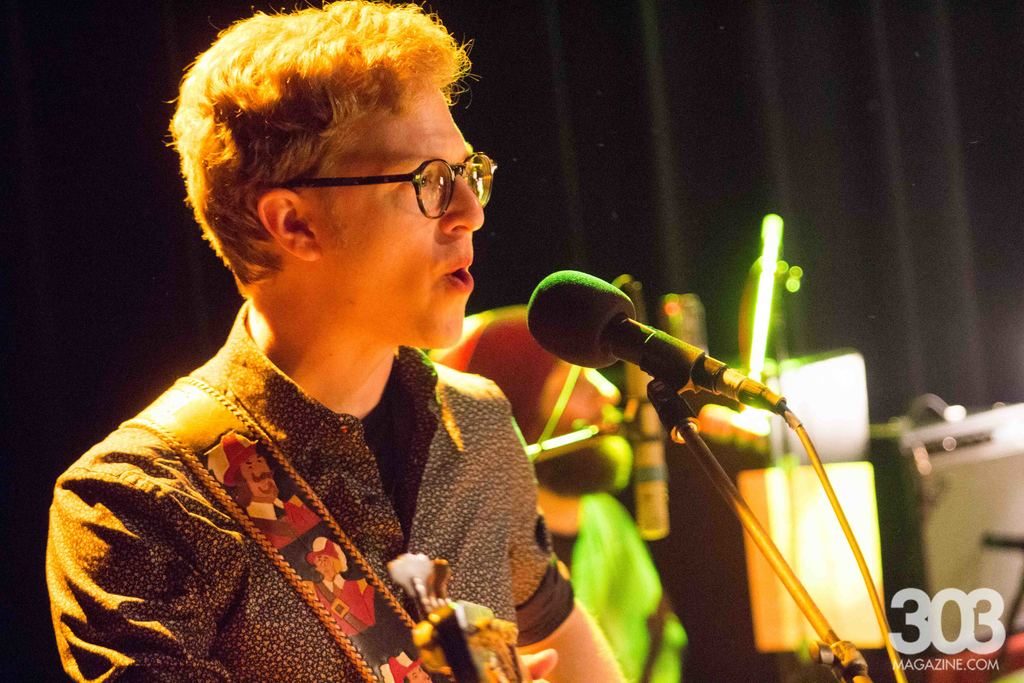 Their performance of "Twenty Miles" was arguably the highlight of the set. The band begins with subtle musical intricacies that lead to McCauley violently shouting in what seemed like a combination of rage, passion and regret. His style of singing is so complex and beautiful that it almost looks painful when conveyed to the audience–at points I'm sure the balcony could even see the veins swelling from his neck. The conclusion of their hit song leads to a tense and emotional applause from the crowd of which McCauley easily and humorously transitions away from with a joke.
Anyone in attendance had the unique opportunity to witness Vanessa Carlton grace the stage. Shocking the audience she performed a duet with husband McCauley titled, "In Our Time." The song was charming to say the least, ending with the two whistling a tune together and Carlton humbly thanking the audience and band for letting her perform. If you're reading this surprised to find that Carlton and McCauley are married you'll only be more dismayed when you discover who officiated the ceremony – none other than Stevie Nicks.
Saving another fan favorite for last, "Ashamed" was the icing on the cake. Even after the band performed approximately 25 songs, neither the crowd nor Deer Tick lacked energy. The floorboards shook at the demise of stomping and jumping audience members, some fans could be found with a tear holding on to their eyelid, and the crowd singing in unison nearly drowned-out the entire band. The moment was unforgettable.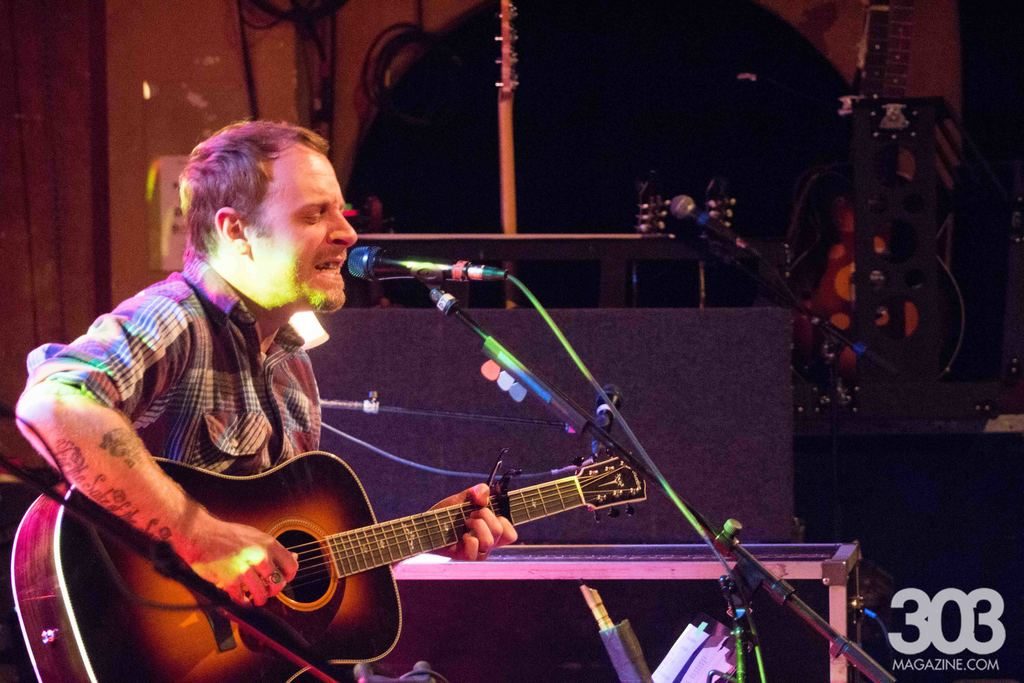 By the conclusion of a two-hour set, there is really only one way to describe how I felt–impressed. This was my second time seeing Deer Tick and I have to say, their acoustic performance was so agreeably satisfying it almost felt as if they were bragging. The band has no lack of talent and originality which was proven to their Denver fans this past Monday night. Deer Tick captivated the audience, seamlessly depicted their persona, and left fans in a state of bewilderment in what all began with a plush bunny fixed atop a keyboard.
All photography by Kenneth Coles.