I was not expecting much rolling up to The Bluebird Theater, one of the smaller venues in Denver, to catch a show on a Monday night.  I was expecting a smaller crowd mostly filled with DJ lovers willing to start their week with a late night to see this up-and-coming artist. Expectations once again shattered my snobby journalistic mindset as I walked into the most lively environment that I've ever experienced at the usually undercover Bluebird. But Denver gave the warmest welcome you could of asked for when it welcomed Australian native Alison Wonderland.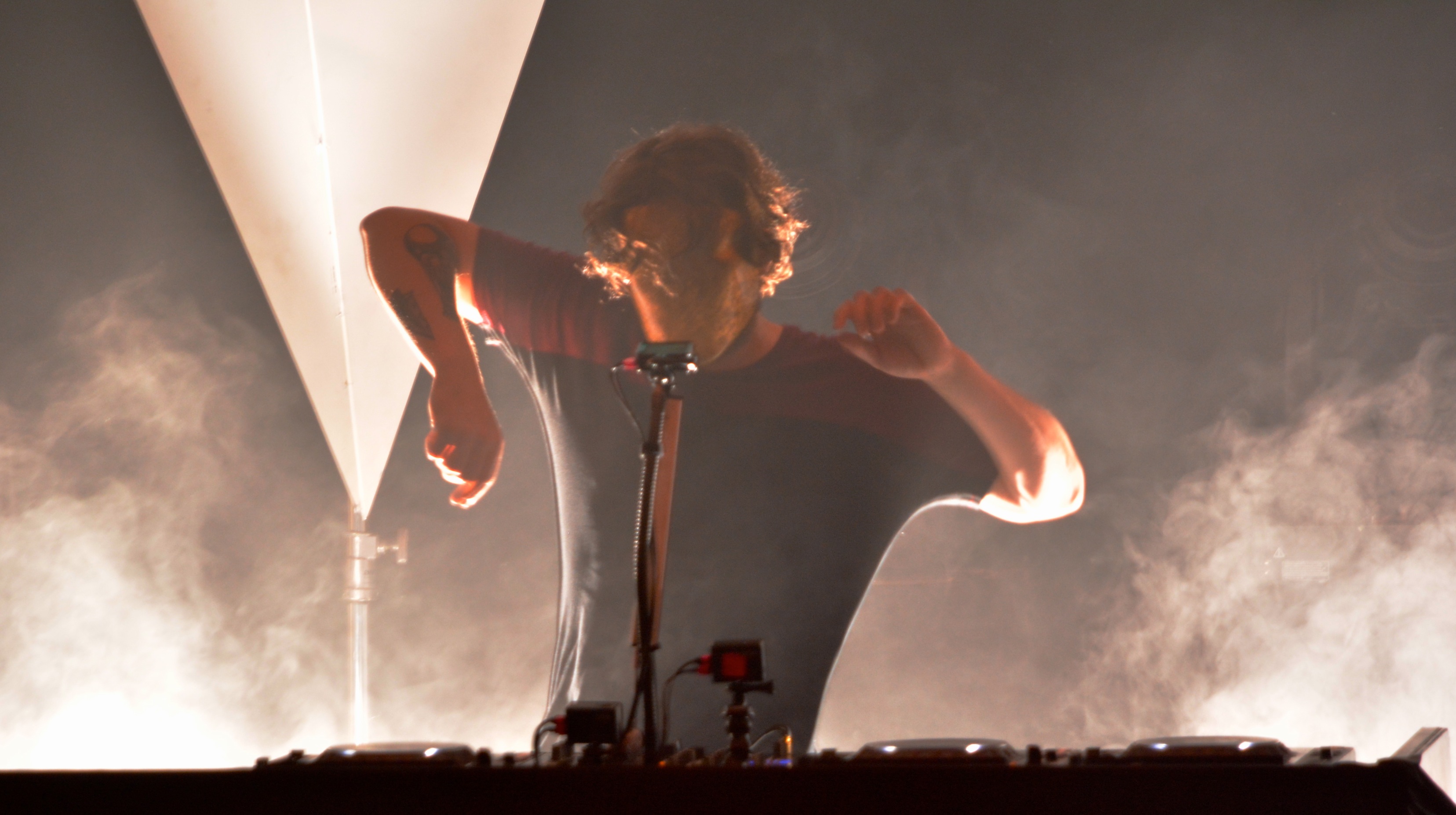 The power of the Internet was clear, seeing a sold-out crowd going absolutely bonkers for an artist that I can almost guarantee they've never seen before. The warm-up act  featured another Aussie going by the name of Golden Features.  A man behind a mysterious golden mask that stuck to infectious deep and dark house beats. The energy and quality of Golden Features alone was enough to fit a bill for the night. But you could tell the crowd was saving most of that energy for the storm that was about to come. And with a quick set break, that storm was in the form of a 5-foot tall blonde girl wearing nothing but an oversized Adidas t-shirt, storming onto the stage screaming "Denver!".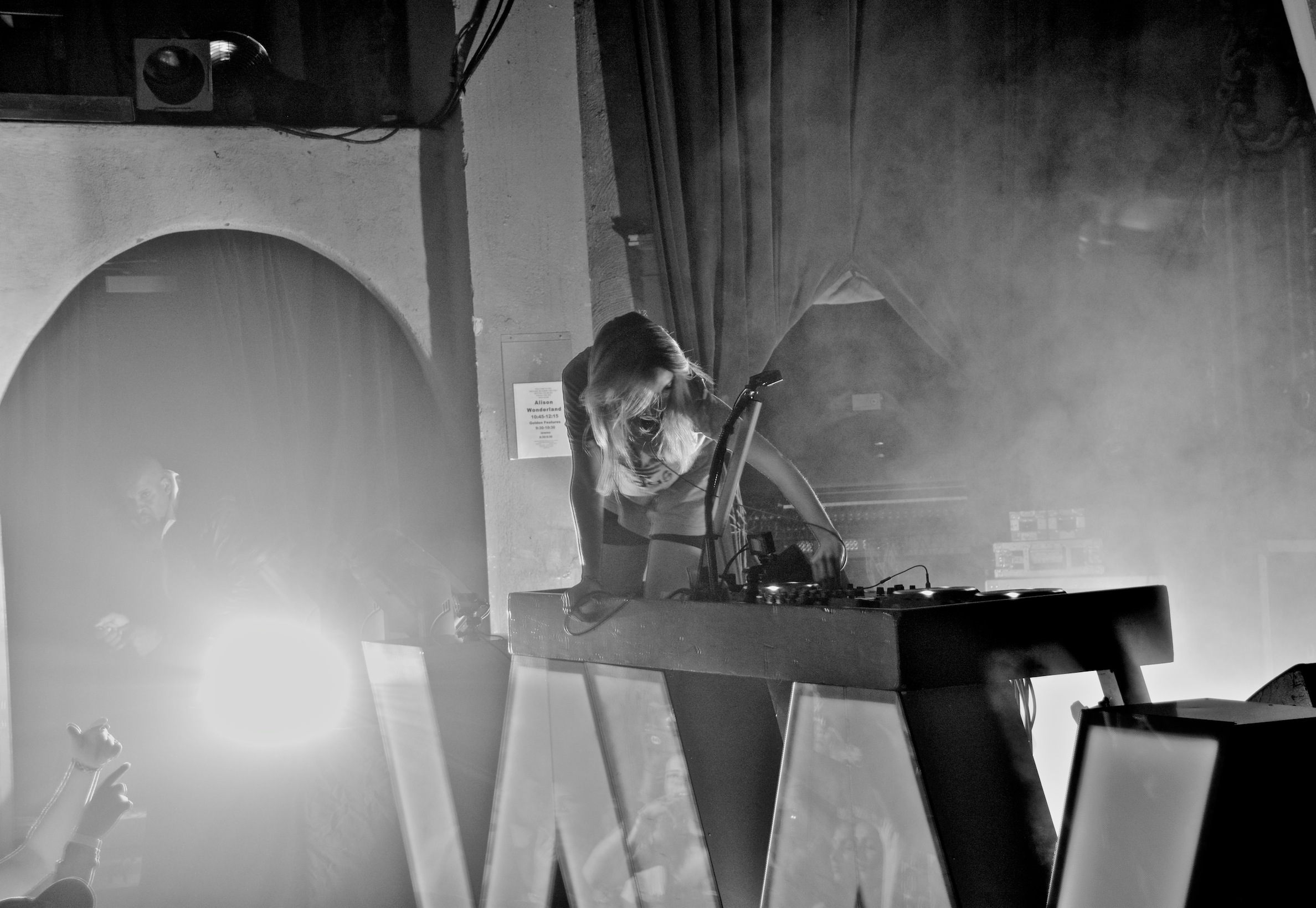 A heavy but tasteful intro gave the mood for the night. Mixing in almost all of her latest album, Run, Alison's set was full of dance music in a hip-hop tempo, with pounding bass and high-frequency melodies that induces nothing but dancing as hard as the body will allow. Alison's impact on this country has already begun, you could even find a few young girls who idolize her, wearing their own Adidas shirts and posting up in the front row just to get a feel of her outstretched hands.
Most of the tracks off her album like "Run" and "U Don't Know", feature vocals recorded by Alison herself, and have become huge hits in the electronic dance music scene. Wonderland left the crowd with an inspiring message that anyone can create something amazing if they have the drive. She drove home the fact that a lack of resources is no excuse for creating your own success, a common theme in this brave new world of professional music production done on a home computer.
Finally–a personal favorite for me–Alison played beyond her stoppage time, consistently looking backstage for approval from the Bluebird staff that she could go on later and later. Alison will finish up her North American tour tomorrow in San Francisco before a homecoming run back in the land down under. But there is no doubt she made many people remember her name for a future run in The USA.