As February comes to a close, we've got a few ways for you to enjoy every last bit of it. We all know Monday mornings suck, but this week you can look forward to a margarita afterwards for National Margarita Day. Need an excuse to treat yourself to dinner? Friday marks the beginning of Denver Restaurant Week, where you can enjoy  multi-course dinners at some of Denver's best restaurants for only $30 per person. Once you've made it to the weekend, sip on champagne downtown or head to the mountains for a day of fun with New Belgium.
Cheers February goodbye at any one of these Food & Booze events this week.
National Margarita Day
When: Monday, February 22. 4 p.m.-close
Where: Lola Mexican Fish House, 1575 Boulder St, Denver
The Low Down: Margarita Monday, anyone? Start your week off right at Lola Mexican Fish House. In celebration of National Margarita Day, they're partnering with Casamigos Tequila to give away the first 100 margaritas for free. If you want to take advantage of the free margs, doors will swing open at 4 p.m. Otherwise, you can still sip and celebrate with $5 Casamigos.. All night long.  
Barrel-Aged Tap Takeover
When: Thursday, February 25. 5-10 p.m.
Where: Renegade Brewing, 925 W 9th Ave, Denver
The Low Down: Renegade Brewing Company has barrel-aged four  of its favorite beers and they're now ready for you to try. Beers on tap include the whiskey barrel-aged Endpoint Triple IPA and a bourbon barrel-aged Bedwetter Barley Wine. Grab a 10-ounce pour for $6 or a 4-ounce for $2.50. Want to try all 4? Beer flights will be available for $8. 
Denver Restaurant Week
When: February 26-March 6
Where: Participating Denver restaurants
Cost: $30
The Low Down: One of the most anticipated culinary events in the city is here. Starting this Friday, more than 200 Denver restaurants will participate in serving multi-course meals for $30 per person. This dining event does last 10 days, but act fast- reservations are known to go quickly. Not sure where to start? Take a look at our Food & Booze Staff's recommendations. 
Clicquot in the Snow
When: Saturday, February 27. 2-7 p.m.
Where: Four Seasons Hotel Denver, 1111 14th St, Denver
Cost: Free
The Low Down: Veuve Clicquot is bringing après-ski to Denver for its Clicquot in the Snow pop-up bar. Head to Four Seasons Hotel's pool terrace and celebrate winter in true Colorado style. Enjoy Veuve Clicquot champagne from the celebrated champagne house's signature yellow flutes, or sip on Grand Marnier Haute Chocolat and Belvedere mixed drinks. The Denver DJ team SNAP! 90's Dance Party will spin the soundtrack for this snow or shine event. 
Mountain Adventure with New Belgium Brewing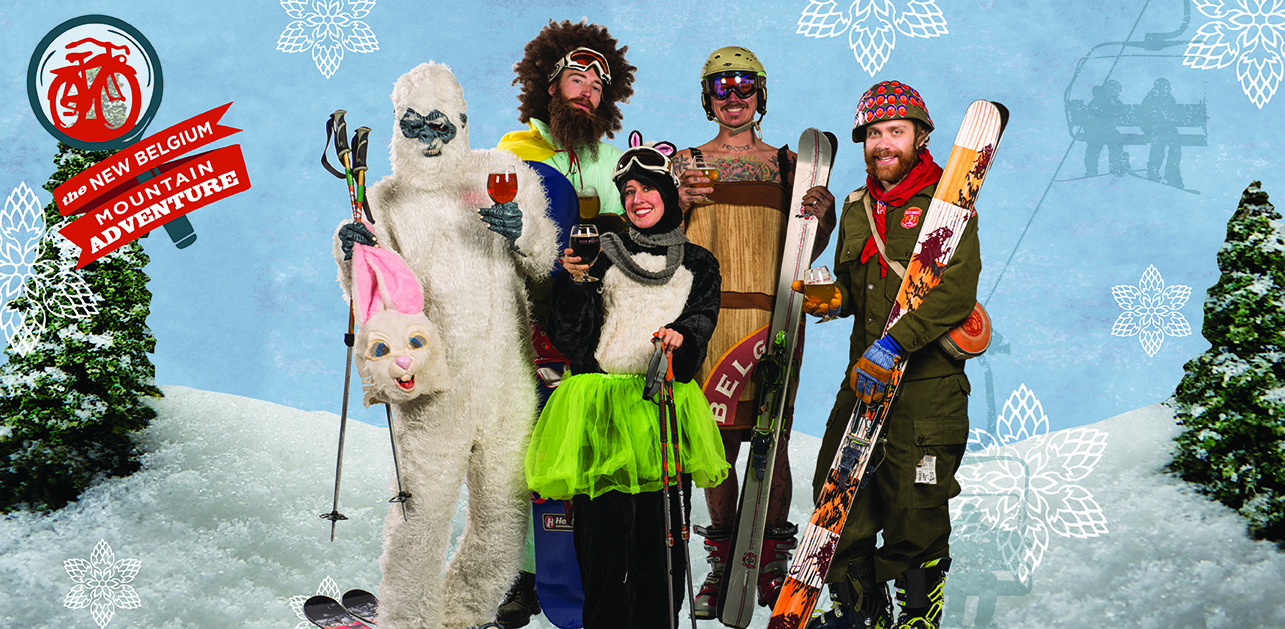 When: Saturday, February 27. 9 a.m.-5 p.m.
Where: Arapahoe Basin, 28194 US-6, Keystone
Cost: $10 per person + lift ticket
The Low Down: New Belgium wants you to rethink what a day on the mountain is all about. The Mountain Adventure Series is a day for riders to put on their favorite costume and scour the mountain for countless clues. Don't be surprised if you see something strange, these clues will be both stationary and roving. Participants have a chance at winning a custom pair of Rocky Mountain Underground skis. Grab a friend, your best outfit and enjoy a cold New Belgium brew on the mountain this weekend. All proceeds benefit High Country Conservation Center.
Oscars Party at RiNo Yacht Club
When: Sunday, February 29. 5-9 p.m.
Where: The Source, 3350 Brighton Blvd, Denver
The Low Down: Put on your red carpet's finest and join RiNo Yacht Club for this year's Academy Awards. Expect plenty of champagne along with drink specials and food pairings from Comida and Mondo Market. 
Mark Your Calendars
High West Oyster Fest
When: Wednesday, March 2. 6-9 p.m
Where: Boulder Theater, 2032 14th St, Boulder
Cost: $35 for adults, $15 for kids
Tickets: Go here
Stoic & Genuine's School of Fish Cooking Class
When: Saturday, March 5. 10-12 p.m
Where: 1701 Wynkoop St, Denver
Cost: $60, lunch included
Cochon555 Denver
When: Sunday, March 6. 4 p.m.
Where: Ritz-Carlton, 1881 Curtis St, Denver
Cost: $130.97 general admission
Tickets: Go here