It's starting to feel like spring this week in Colorado, but that won't stop us from looking to the Fall/ Winter shows for 2016. We're already dreaming of new trends like '90s punk rock we saw at Alexander Wang, or cool heeled boots Derek Lam presented at his runway collection.
Overall the trends were fairly diverse but the '70s and '90s still seemed to be going strong with chokers, suede boots, and flowing skirts in the forecast for the next Fall/Winter season. Staple coats also seem to be on trend with more classic pieces making a comeback.
NYFW always brings out the best in fashion, so stay ahead of the curve for next season and see our review.
New York Fashion Week: Our Top Five Shows
Alexander Wang 
Punk '90s chicks seemed to be the theme over at Alexander Wang. The New York designer really went all out for his first show away from Balenciaga, and it showed.
The show took place at Saint Bartholomew's Church, creating a contrast of holy icons alongside Wang's punk girls. Here he mixed tony tweed with metal pierced leather, making us think of looks we'd often see at Chanel but with a Wang twist. The collection also featured a lot of text that we saw on tights, across tops, and imprinted into colored fur tank tops.
Derek Lam
Derek Lam presented a silhouette of mid skirts with knee high boots we're sure every retailer will be knocking off next season. His shows have always featured pants of all styles, flares in particular, which he has made part of his staple look.
So we were surprised to witness these looks of skirts and dresses filling up his runway show. A geometric print also made its way into the collection that became splashes of color on other garments in pinks and oranges. Our favorite look of the collection would have to be a '70s inspired leather trench coat complete with a full fur collar, black turtle neck, and white boots.
Marissa Webb
Back to basics is what we saw at Webb's Fall Winter show, one of the newer designers to New York Fashion Week. Having worked for big brands like J. Crew and Banana Republic, Webb really focused on wearable pieces that can go straight from the runway to the streets.
The collection featured mostly black looks with a few floral prints we love for the winter season. Webb also played off the '70s trend with multiple turtleneck in a variety of colors. But what really made us say wow came at the end with ocher colored dresses, baby pink accents, and splashes of orange.
Opening Ceremony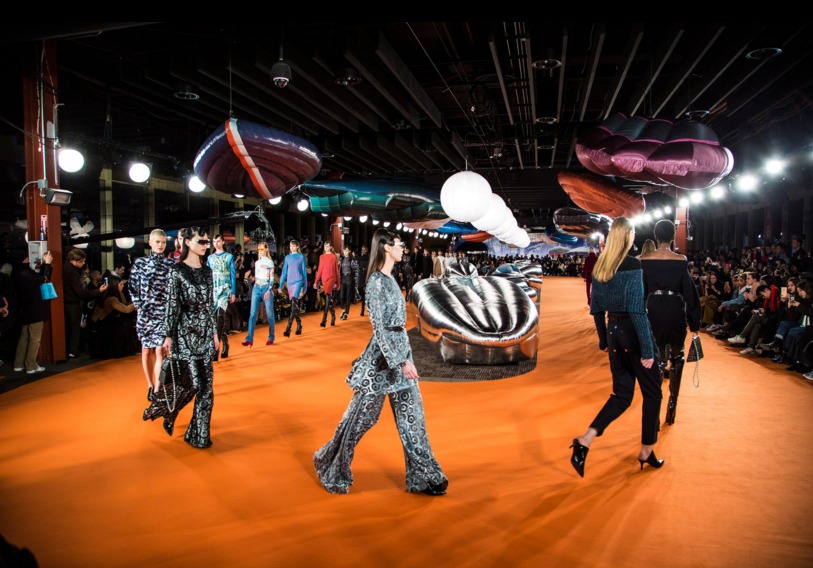 Often one of the most creative shows during Fashion Week, Opening Ceremony never disappoints with wild looks only true New Yorkers would rock. Futuristic styles alongside some more classic looks really made for a memorable show.
Full velour job suits complete with skirts, pants, and a funnel neck were completely unexpected but fully embraced. A look we loved featured a black netted sweater paired with a printed skirt and hot pink, zebra knitted sweater. The collection ended on a high note and really reinforced this idea of futuristic looks with metallic silver. A sheer tee shirt and long, flare pants (all in silver) hit the runway with a reflection of light that really said, "look who's here."
Hood by Air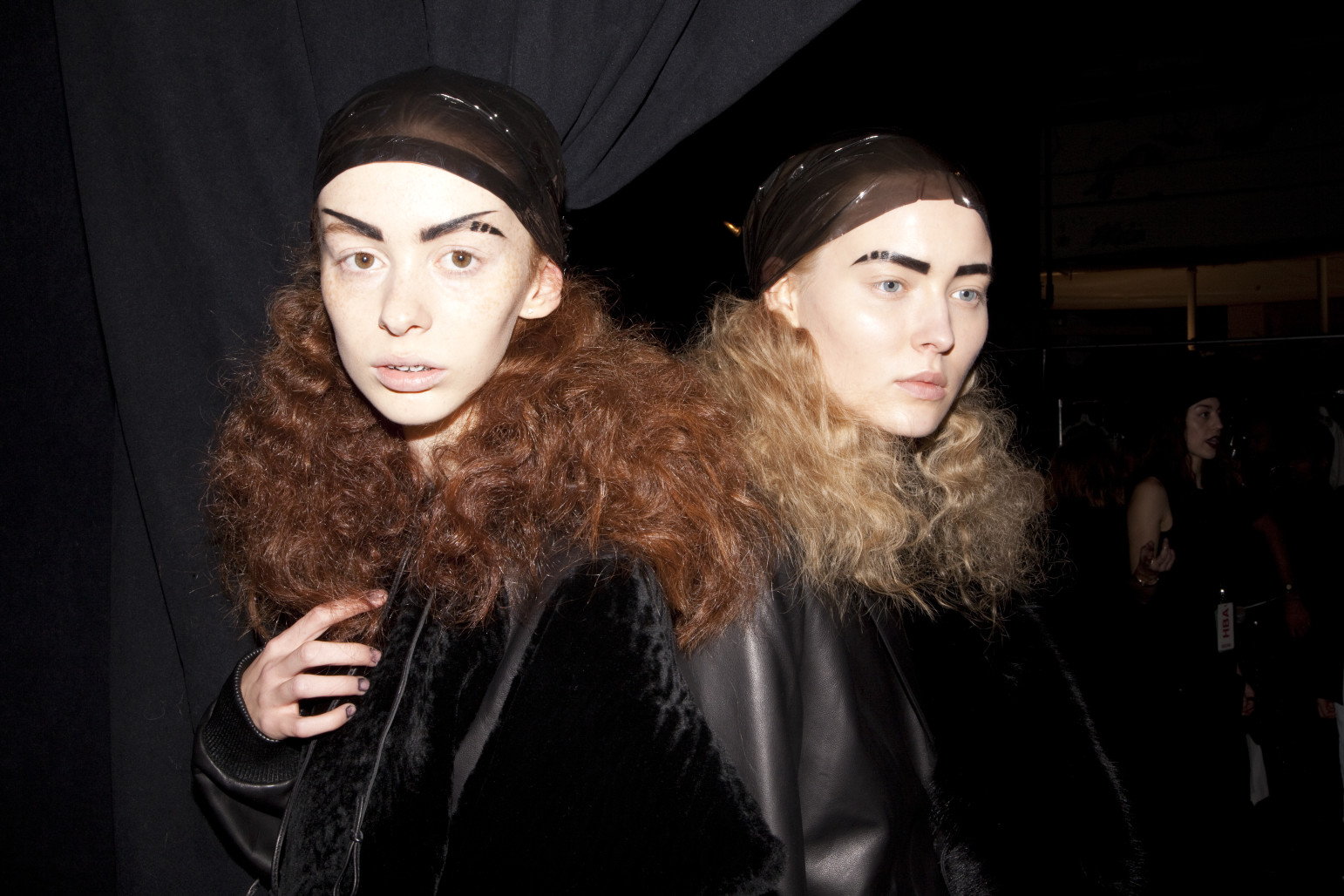 True street style always resides with fashion house, Hood by Air, which became mainstream within recent years. Shops like H & M and Forever 21 are taking looks from HBA season after season, which means designer Shayne Oliver is doing something right. Known for styles plastered with labels, Oliver took a different route this season and embraced the world of high fashion.
Brows were extremely exaggerated, complete with durags and curls making for bourgeoisie street style. The fashion consisted of black, white, and red with an emphasis on PVC. Full PVC sweaters made it down the runway, some with capes and others a full body suit. The androgynous was trending at HBA, with each garment made for any sex.