In a series to get Denver shoppers to go local and support small business, this week we headed over to Gracie's Boutique located on South Pearl Street in Denver. This small shop sits alongside a strip of quaint art galleries, eateries and cafes. Inside you'll be greeted by a small space packed with visual interest. The racks of clothing are neatly organized and the store is stylized in a classical, regal form.
Gracie's offers up high-end pieces without intimidation or sticker shock. Friendly service is followed with expert views that will help you find just what you're looking for a new look you thought you'd never try out. 
We had a great time shopping at Gracie's and sat down with Susan Hamilton, owner of Gracie's, to talk about the Denver fashion market, new trends, and what she hopes to see in the future.
303 Magazine: Tell us a bit about the history of Gracie's and its role in the Denver fashion scene. What is your philosophy?
Hamilton: Gracie's first opened its doors in April 2011. We wanted to offer higher end brands such as Equipment and J Brand, and mix them with more affordable pieces, which created our "high-low" style. Buying one investment piece and a couple of trendy pieces means you can mix and match your look and make your dollar go further. We pride ourselves on bringing the trend to our customers at a reasonable price. Our philosophy is EVERYONE can look fabulous and feel good about their outfit while not feel guilty about how much they are spending.
Why did you choose to open this store up in Denver, vs. Boulder or Aspen?
I have lived in Denver for over 30 years and have fallen in love with this city and what it has to offer.  My family is here so it just made sense! Denver is absolutely booming and I am so glad we opened here!
I feel like Denver is a culmination of different styles. You see everything from sexy to boho to fashion-forward to Rocky Mountain chic. We try to represent all of these styles in way that shows our customer she can be whoever she wants to be.
Favorite trends for the current season? And trends you can't wait to see play out in the spring?
We are seeing a lot of blush tones that we are loving, which go hand-in-hand with the 70's vibe that is happening right now. The lace up blouses and floppy hats are a great way to touch on the 70's feel without feeling like a costume. The fringe look is fun and easy way to change up your wardrobe, too! Fringe is popping up everywhere from jewelry and clothing to handbags and shoes.
What makes Gracie's so unique compared to other retailers in the Denver area?
One way we set ourselves apart is by providing unparalleled customer service. We genuinely love our customers and their families and we hope it shows through when you shop with us. We choose pieces for our store that are hopefully different than what you are seeing all over town. We love adding new brands to our mix of favorite lines.
"The Gracie's girl is on the go, smart and sexy! She loves to dress and isn't afraid to try the latest and greatest in fashion trends. She wants to look great and still have money left over for happy hour with the girls!"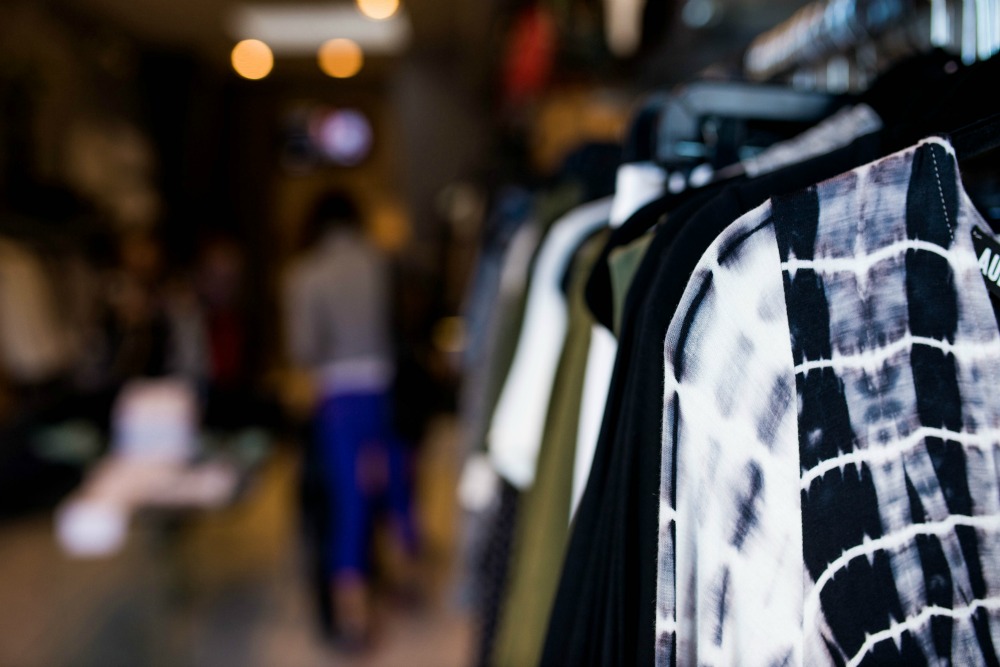 Why should our readers pop into Gracie's to shop?
We truly do have something for everyone–fabulous clothing, stunning jewelry, beautiful luggage, great gifts and even something for that girl with a sweet tooth! We have a team of buyers who work hard to make sure every type of consumer will be pleased with their Gracie's purchase.
Where do you see Gracie's in 10 years?
I see the store continuing to thrive. We love to stay on the cutting edge of trends and I see us adding even more up-and-coming designers. We hope to have and e-commerce presence in the coming year also.