Denver Fashion Weekend is that time of the year when the fierce and the fabulous can pull out all the stops and freely embrace their wildest and most avant garde dreams.
Everyone knows that the outfit needs to be on-point and paired with the perfect accessories, but the real winners of these fashion get-togethers are those who put the cherry on top of their look with edgy and fearless beauty looks.
Try out these 5 fall beauty looks to be a front runner at this year's DFW.
Ombre Lips
A bold and well-defined lip is a classic beauty move that will never steer you in the wrong direction. But every good trendsetter knows that getting stuck in a beauty rut is fashion suicide.
Don't be afraid to try something new and completely out of your comfort zone, like this soft statement lip. For the most impact pick a punchy shade like bright red or a timely oxblood. Apply heavy color on the inside of the lips and then use a lipstick brush to fade the color to the outer lines of your lip, ending with the faintest hue of the shade as possible.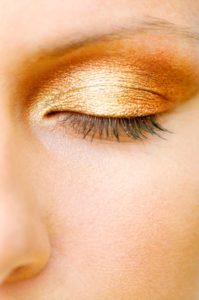 Sparkle and Shine
Coming off a long run of matte looks, it's high-time to find sparkle and glitter once more. Think metallics, sequins and rhinestones, everywhere from eyeshadow to adhesives to nail polish.
For a safe step into the trend, try a gold metallic eyeshadow and match it with some metallic or glittery nail polish in a similar hue.
For those of you who aren't afraid to hit a trend head-on, try rhinestone appliqués on your face, or rhinestone-embellished fake eyelashes.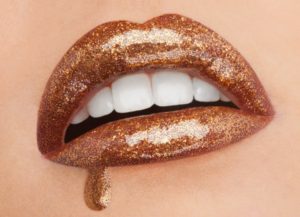 Brown Lips
More eccentric lip colors have a short time in the limelight before they go back in to beauty oblivion for another several years. Purple lips had a moment, as did black and blue. Right now brown is standing front and center, giving a certain '90s chic to every woman who swipes it on.
Take time and care to determine the right hue for you, just as you would with determining your perfect red. Light skin tones should choose a brown with red or orange undertones, while dark skin tones can rock the taupe and coffee colors that wash out everyone else. Olive tones can go full out with chocolate or crimson-brown colors.

Be Knotty
The one thing no one wants to look like is a Barbie or a porcelain doll, and when your clothes are fancy and your makeup is sassy, having perfectly done hair can just be a little too much.
Keep your look edgy and not fussy by nailing that perfectly messy topknot, the chignon's cool-girl counterpart.
For the freshest take on the hairstyle imitate and actual knot, rather than just pulling it into a bun on top of your head.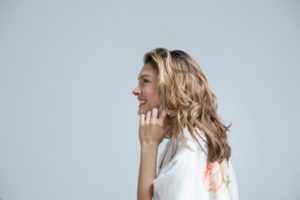 Messy Waves
The wavy, slept-in look for your locks is the hair-down counterpart of the topknot. And sometimes an outfit just looks better with your hair down.
The main motif to stick with is a "devil-may-care" approach to styling. It should look effortless and chic. Basically it should look like an Olsen twin.
Try out some texturizing spray and scrunch it, don't brush it, after the shower.